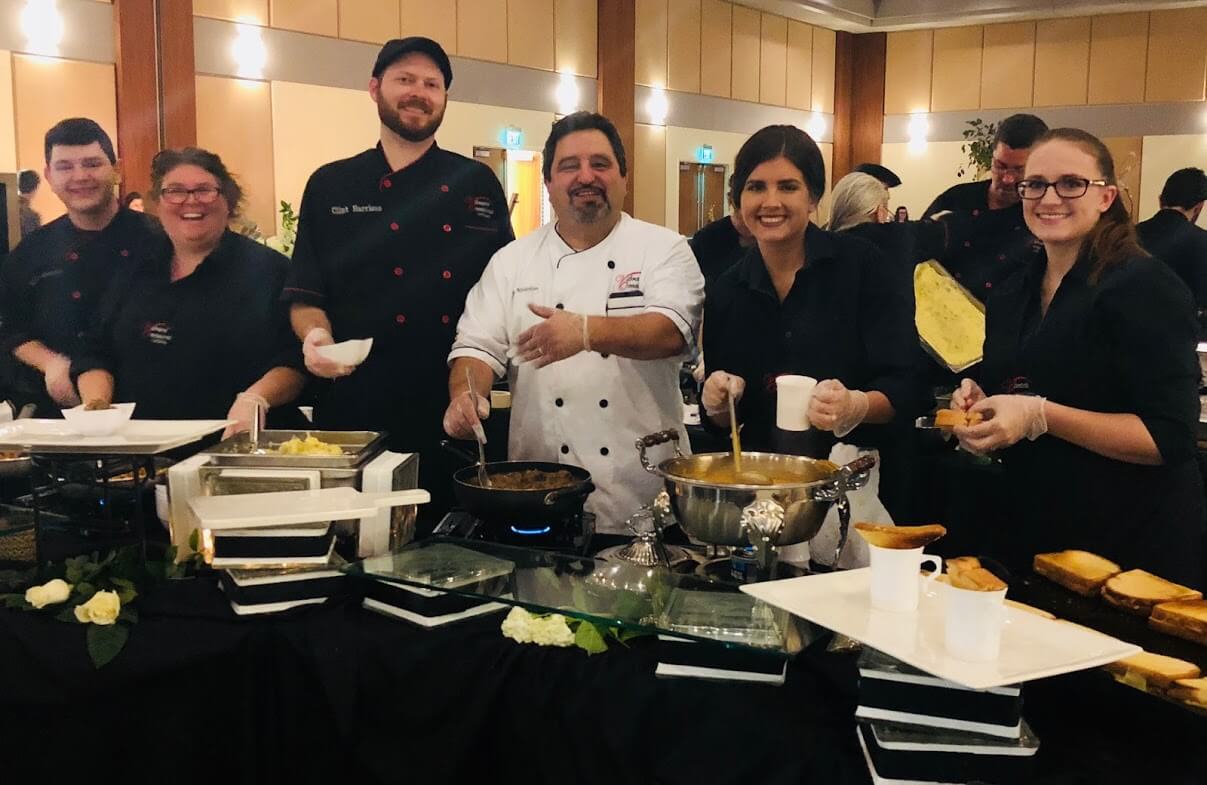 Little Rock Caterer
At Vibrant Occasions, we have catered thousands of events in the Little Rock area, and we would be thrilled to cater yours as well. Since we primarily serve Central Arkansas, our office is conveniently located right outside of Little Rock. Here we have our 5,000 square foot professional kitchen and bakery where we prepare all of the delicious foods our clients know and love. 
If you would like a tour of our facilities, a demonstration of our cooking techniques, or a meeting with one of our team members to discuss what we can do for you, please give us a call or drop by and see us. We will be working closely with you for an extended amount of time, especially if you are planning a wedding. As such, we would love to get to know you and your preferences so we can make your special day everything you ever imagined. 
You can find us at: 1305 Hot Springs Hwy., Ste. 102, Benton, AR 72019
Give us a ring at: 501-408-2111
Shoot us a note at: mary@vibrantoccasionscatering.com
We cannot wait to hear all about your next event! Whether it's a wedding or a social/corporate event, we are here to make sure your guests are more than satisfied. Please feel free to peruse our menus (wedding, social/corporate event, hors d'oeuvres, action station) to gain an idea of our offerings. 
Little Rock Caterer Reviews
"The food wasn't just amazing, but their set up made everything else look beautifully done (and we didn't even have the decorative setting). They were incredibly professional, organized, and knew what they were doing. I would use them again and again if I had a reason to!"
Alexandra L., Bride, Wedding
"I so enjoyed working with Mary and Serge. They are very knowledgable about wedding receptions and what one can expect from guests as far as eating and drinking are concerned. They helped me with all facets of putting together the reception from setting tables to lighting candles to dealing with other vendors during set up. I was able to enjoy the whole planning process virtually stress-free."
Laura S., Mother of the Bride, Wedding
Little Rock Event Vendors
If you are planning a wedding or another event in or around Little Rock, we can help you get started on planning your event by recommending some event spaces and florists in the area that we work with on a regular basis:
Venues:
29300 AR-300, Roland, AR 72135
(501) 330-2182
171 Brandon Dr, Mayflower, AR 72106
(501) 428-1391
6601 Stagecoach Rd, Little Rock, AR 72204
(501) 960-0658
10 Chenal Club Blvd, Little Rock, AR 72223
(501) 821-4141
100 Legacy Acres Drive, Conway, AR 72032
(501) 733-0375
293 N Main St, Centerton, AR 72719
(479) 903-3518
3708 Garrison Rd, Little Rock, AR 72223
(501) 590-4560
24000 Grandeur Lane, Little Rock, AR 72210
(501) 860-3322
Florists:
1801 N Grant St, Little Rock, AR 72207
(501) 404-7569
11330 Arcade Dr #3, Little Rock, AR 72212
(501) 221-3003
3424 Camp Robinson Rd, North Little Rock, AR 72118
(501) 758-4520
1222 W Capitol Ave, Little Rock, AR 72201
(501) 372-2203
2101 Main St, North Little Rock, AR 72114
(501) 372-6501
2326 Cantrell Rd, Little Rock, AR 72202
(501) 313-0209
Curious if we're the right team for your next event? Let's chat about it! We'd love to get to know you.  
Vibrant Occasions Catering
Address:
1305 Hot Springs Hwy., Ste. 102
Benton, Arkansas 72019