Vibrant Occasions Catering is committed to providing wedding catering that will awaken your senses with hand-crafted meals, dazzling presentations, unparalleled service, and a driving desire to satisfy your appetite for a unique dining experience.  Our chef-prepared meals from our scratch kitchen will make your wedding catering truly memorable.
"Spectacular Reception Experience  I would recommend Mary to anyone who is planning a special event.  Her business is aptly named, as Mary made sure that our "Occasion" was truly "Vibrant"!" — Kathy K., Mother of the Bride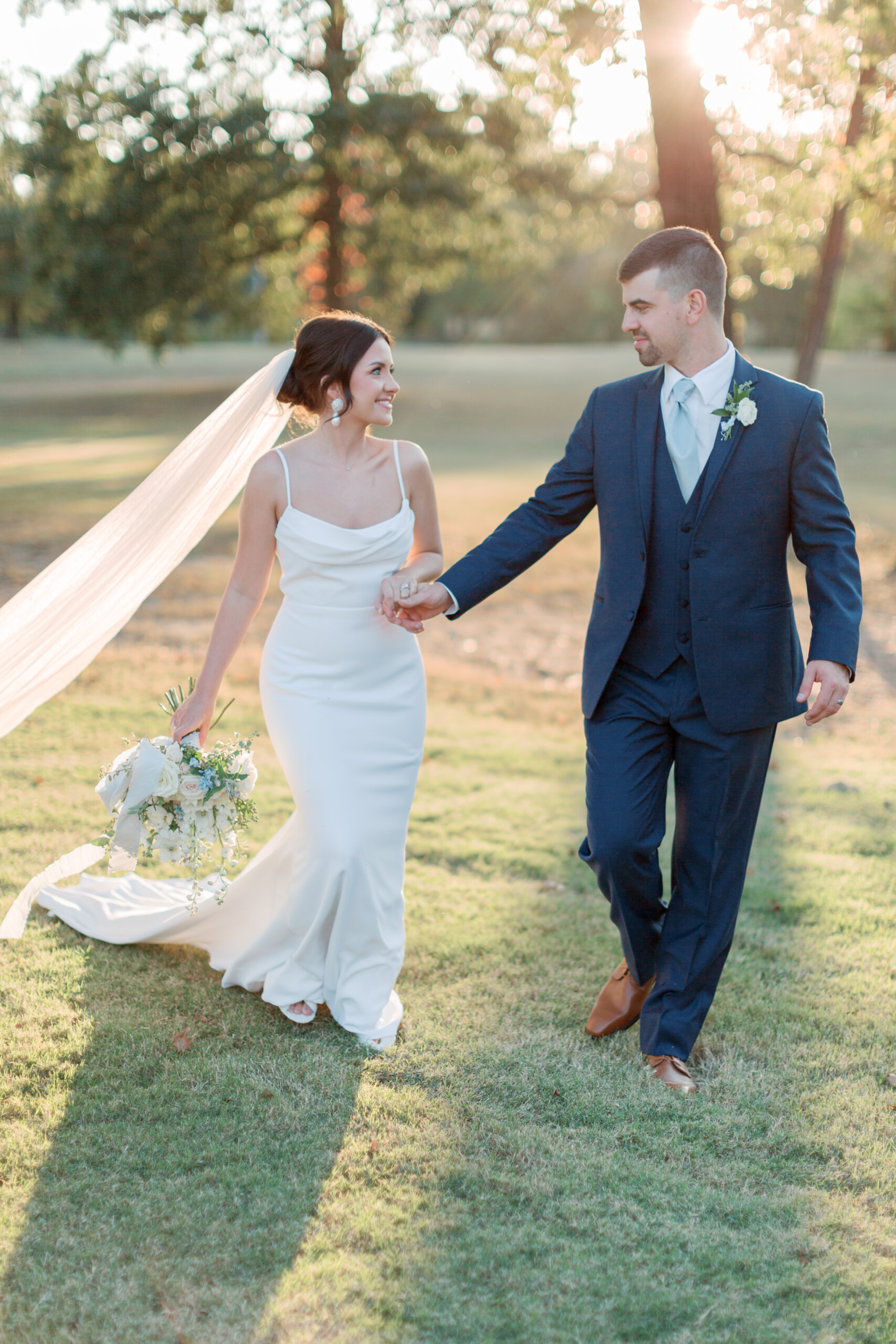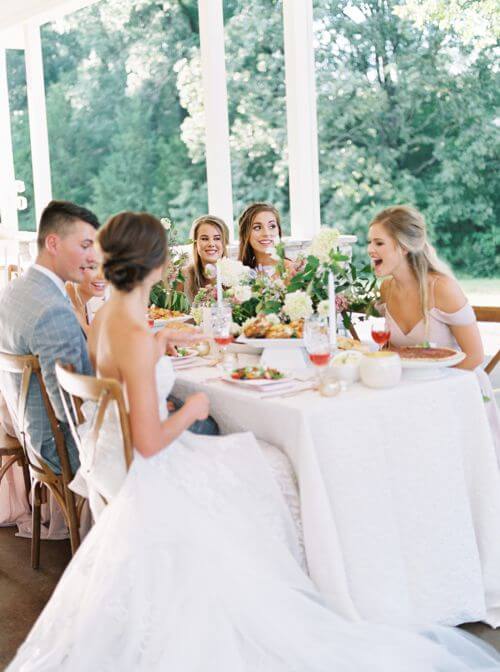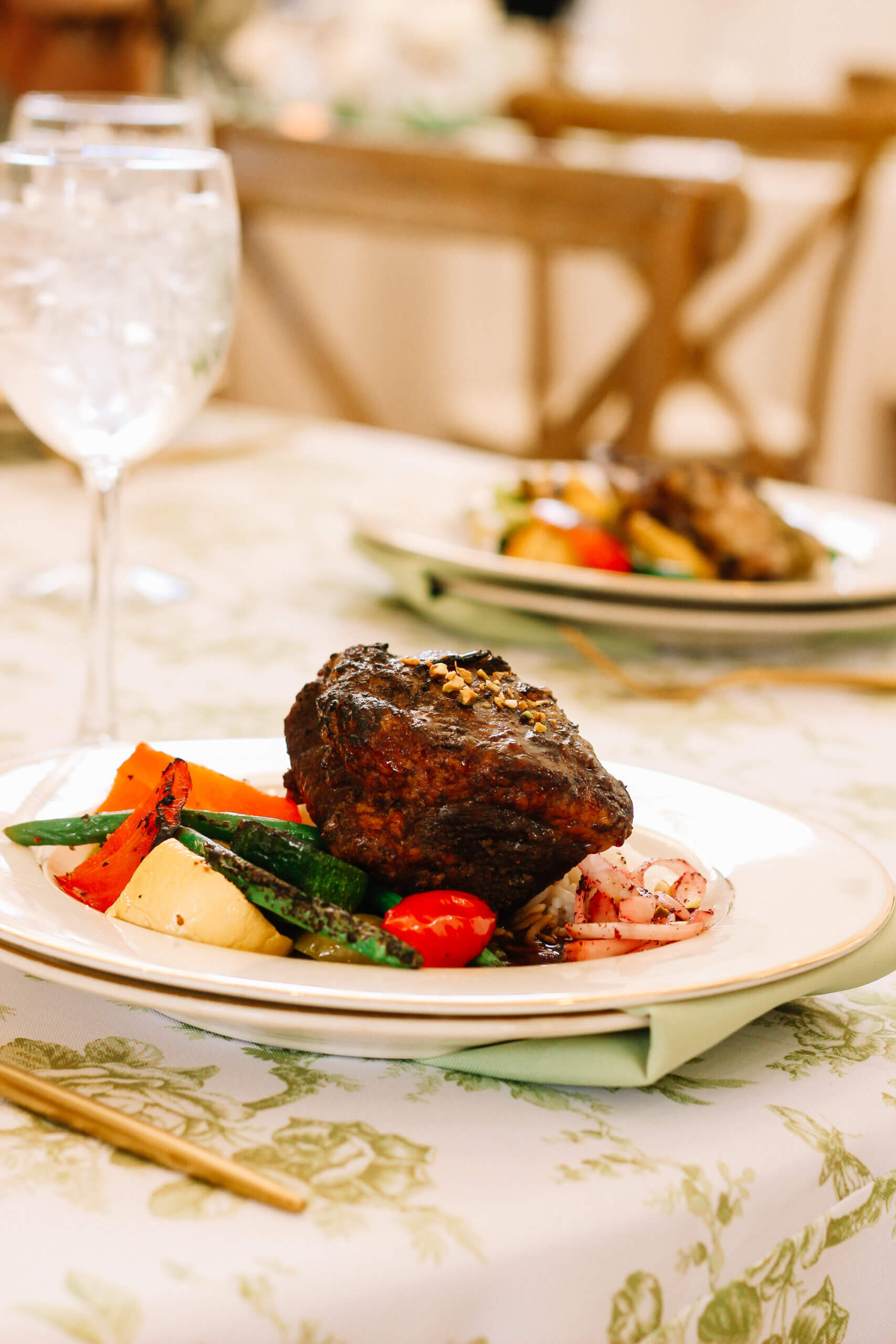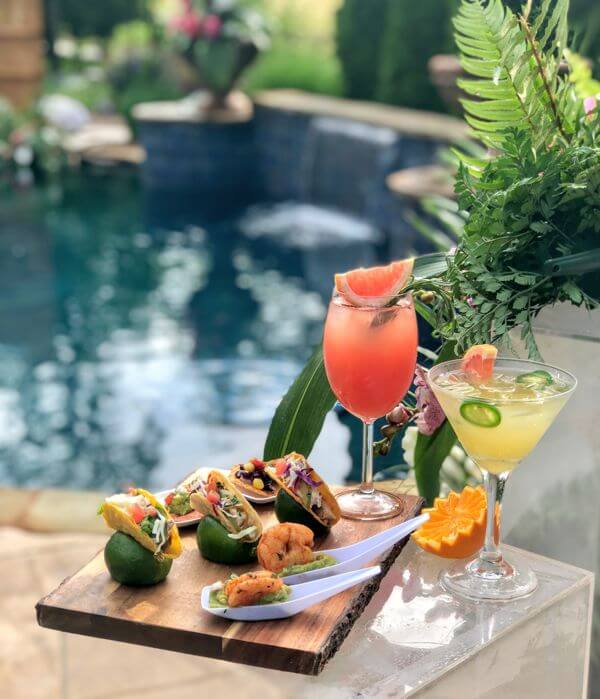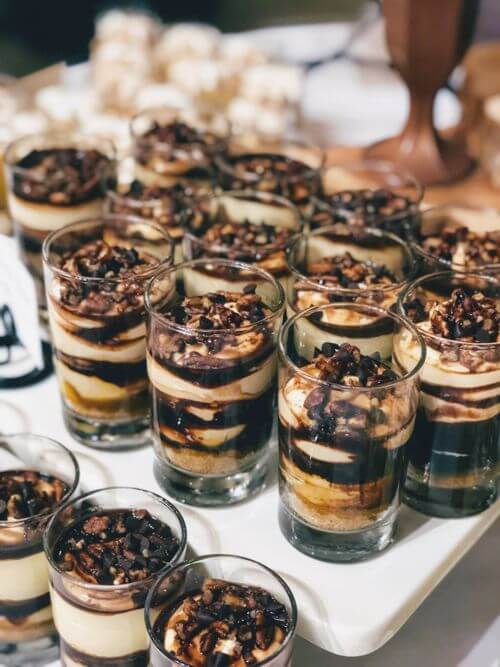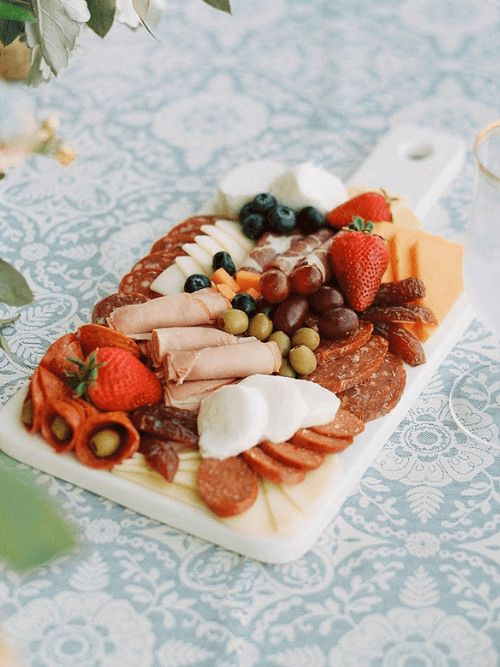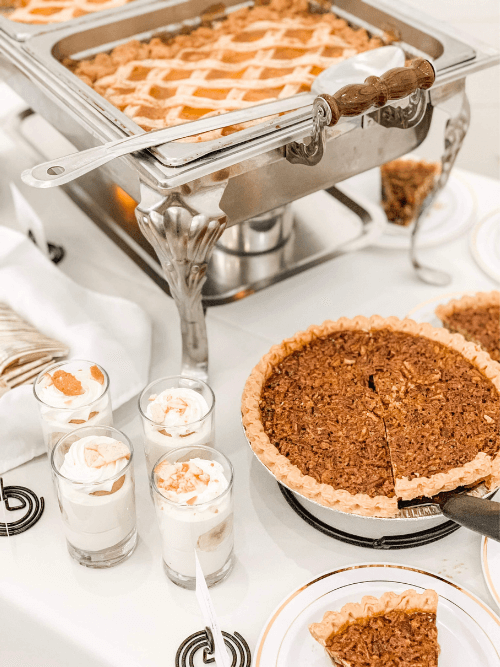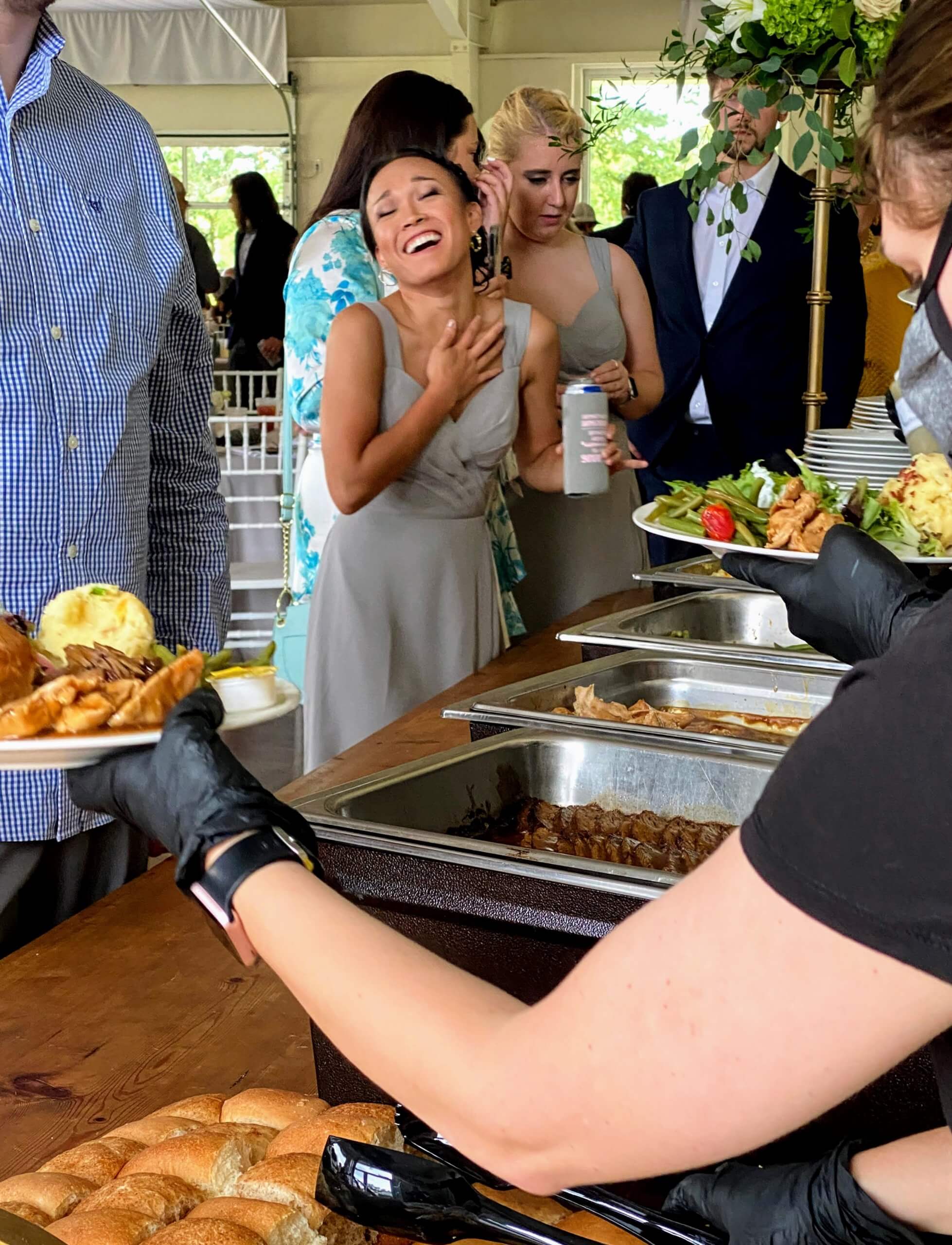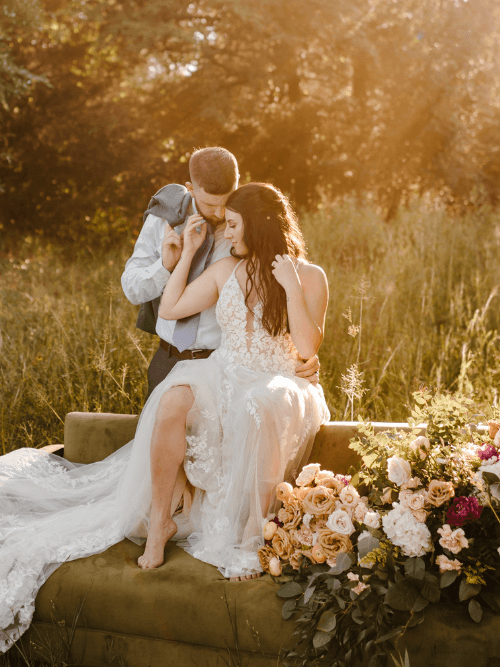 Delicious Chicken and Waffles
Stunning Reception Set Up at The Grandeur House
Vibrant Occasions' Mediterranean Brisket
Turtle Cheesecake Shooters
single serve charcuterie boards
Grooms table dessert bar_peach cobbler and pecan pie
Happy bridal party_Anger_Cold Springs Wedding_Paron
Legacy Acres styled shoot with Kaitie Gill Weddings CONWAY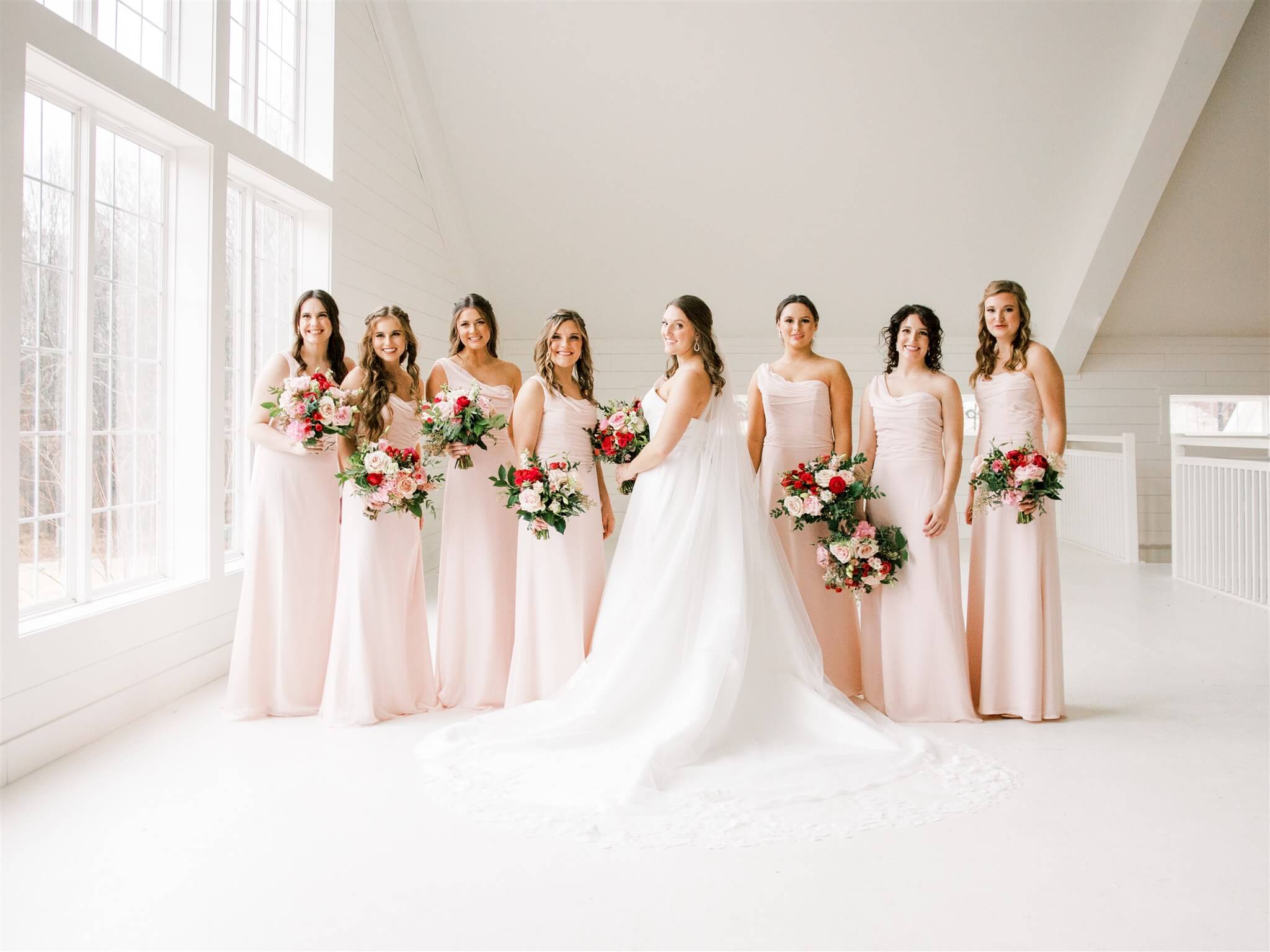 We realize that planning a wedding can be expensive and that you might have a firm budget to work within.  We offer a variety of different price points and menu styles for you to choose from for your wedding catering in Arkansas.  We never compromise on the quality of the food.  Our event specialists will gladly help you design an unforgettable wedding catering menu that will delight and please you and your guests.
Whether you want a plated dinner, live action stations, a buffet, or passed hors d'oeuvres, our talented, experienced staff of professionals can help fulfill your vision of your dream day. Our menus are great places to start planning your wedding.
"Vibrant Occasions and Vibrant Flavors!  Oh my stars – this food!" — Katie M., Bride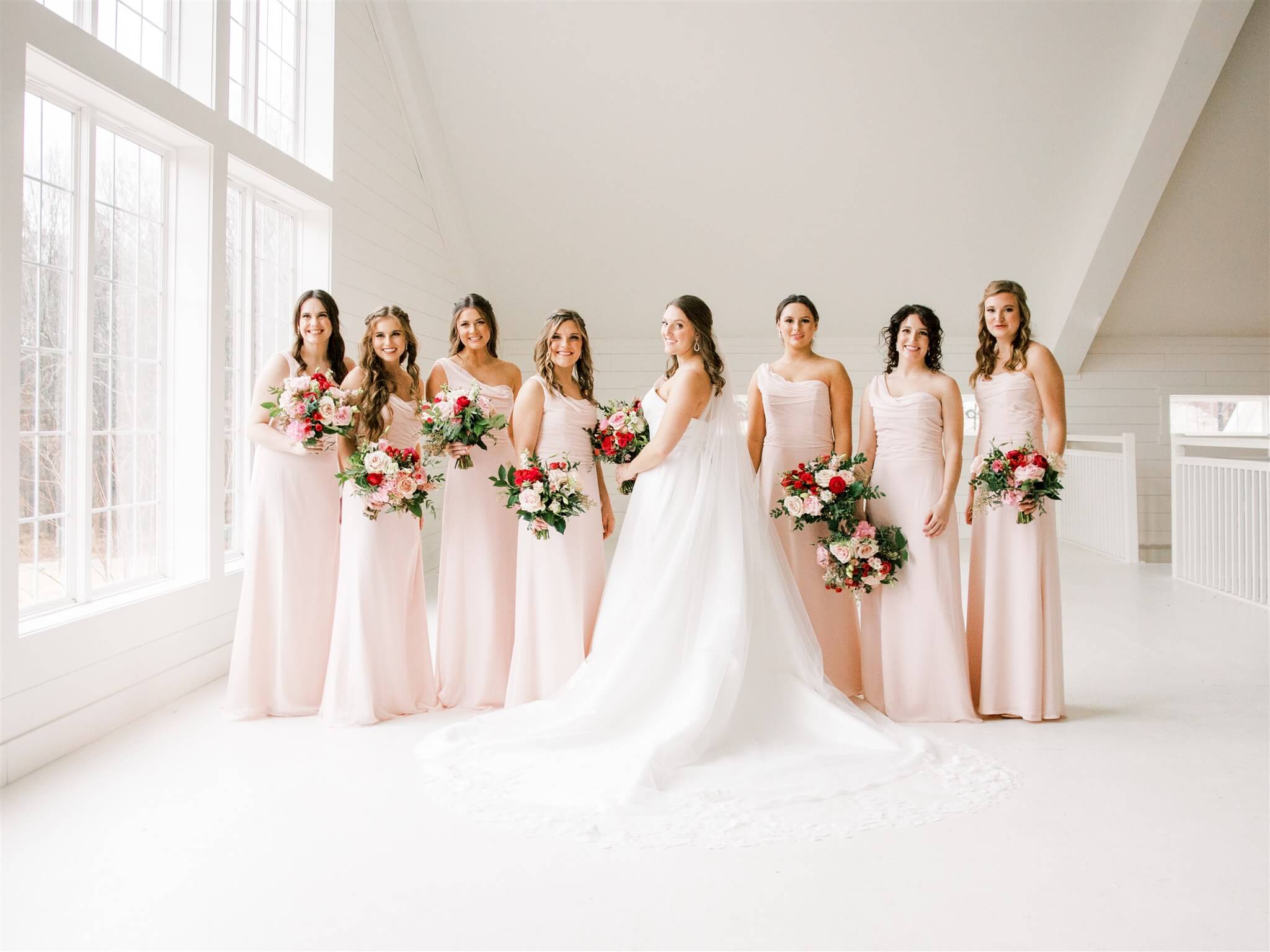 No Stress on Your Big Day
Your event specialist will work with you throughout the entire process, and you can rest easily knowing our professional staff will make your event "Vibrant!"
"The staff were very professional, sweet, and we could not have asked for better service." Jessica G., Bride, Little Rock, AR
"Right from the beginning, planning for our rehearsal dinner and the wedding reception with Serge and Mary was a stress free experience."  Kathy L., Mother of the Groom, Benton, AR
"Amazing service! Mary, Serge & their team are so organized and on top of it!"  Brandi S., Bride, Roland, AR
"Robert and I are forever grateful to this unique and professional team who will work tirelessly behind the scenes to perfect your event and provide you with precious memories to last a lifetime." Karen A., Bride, Hot Springs, AR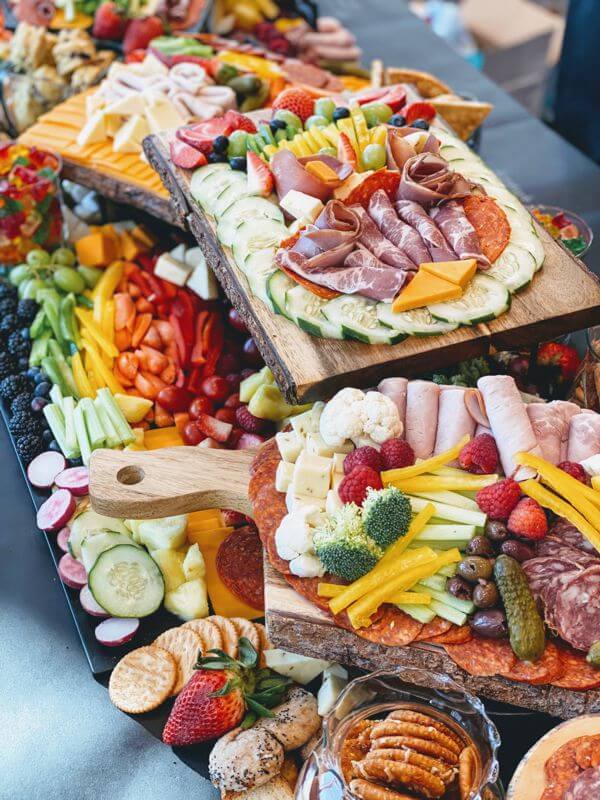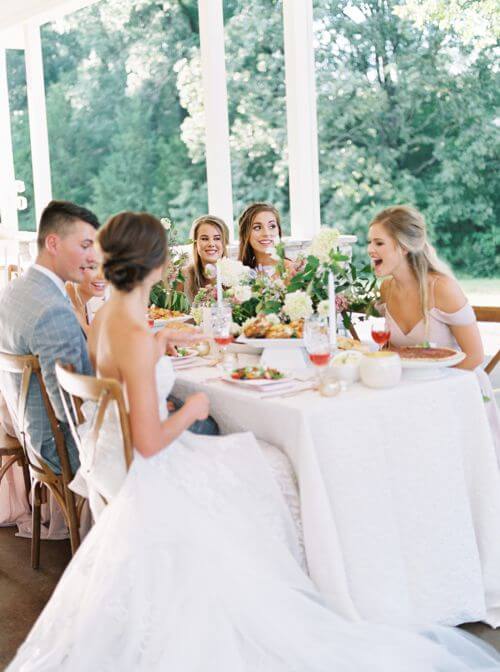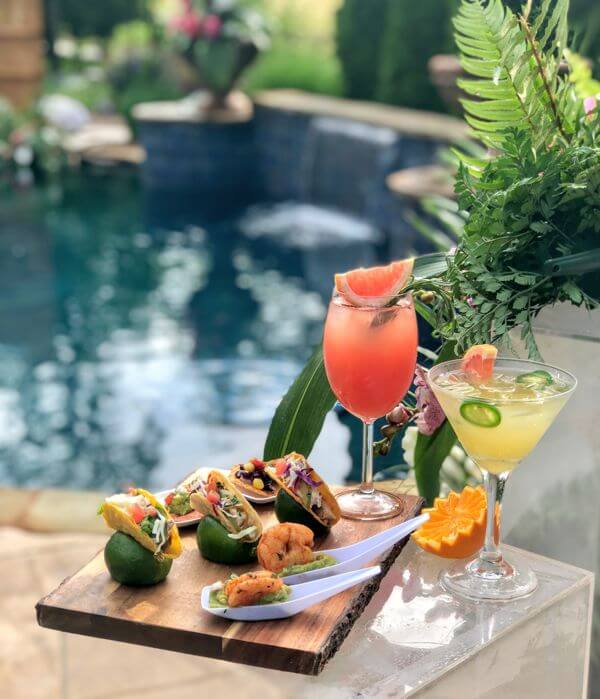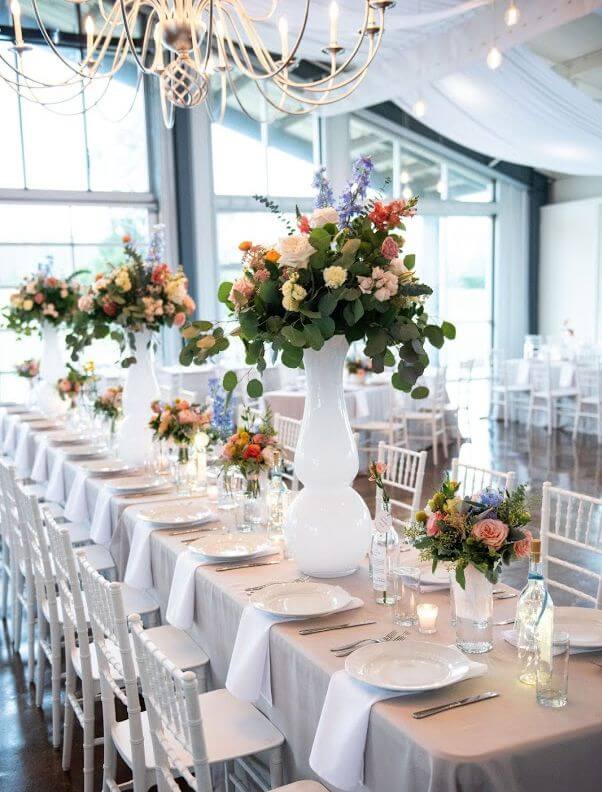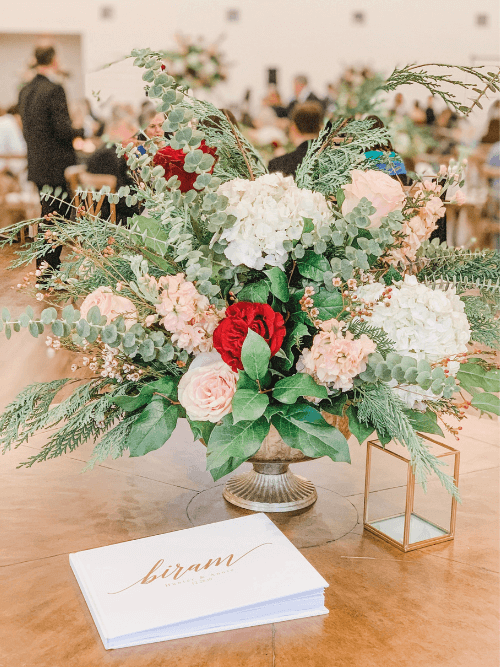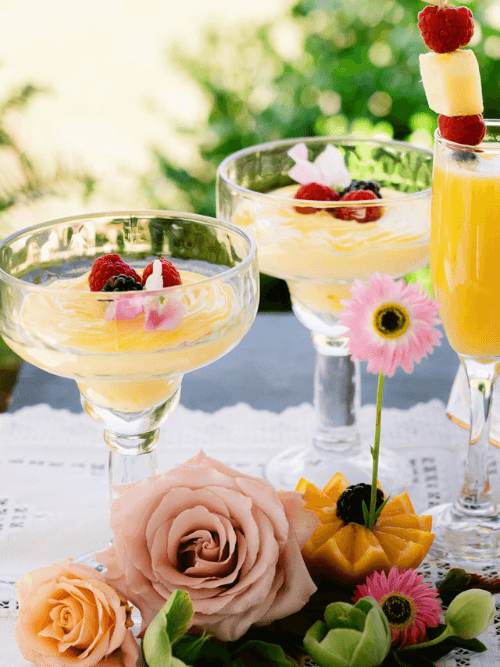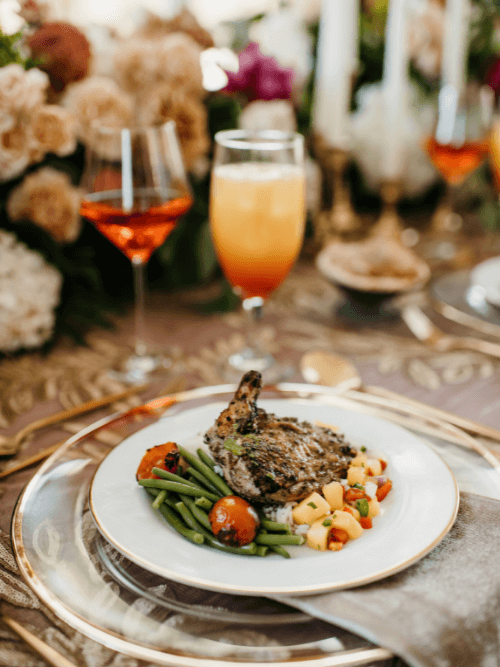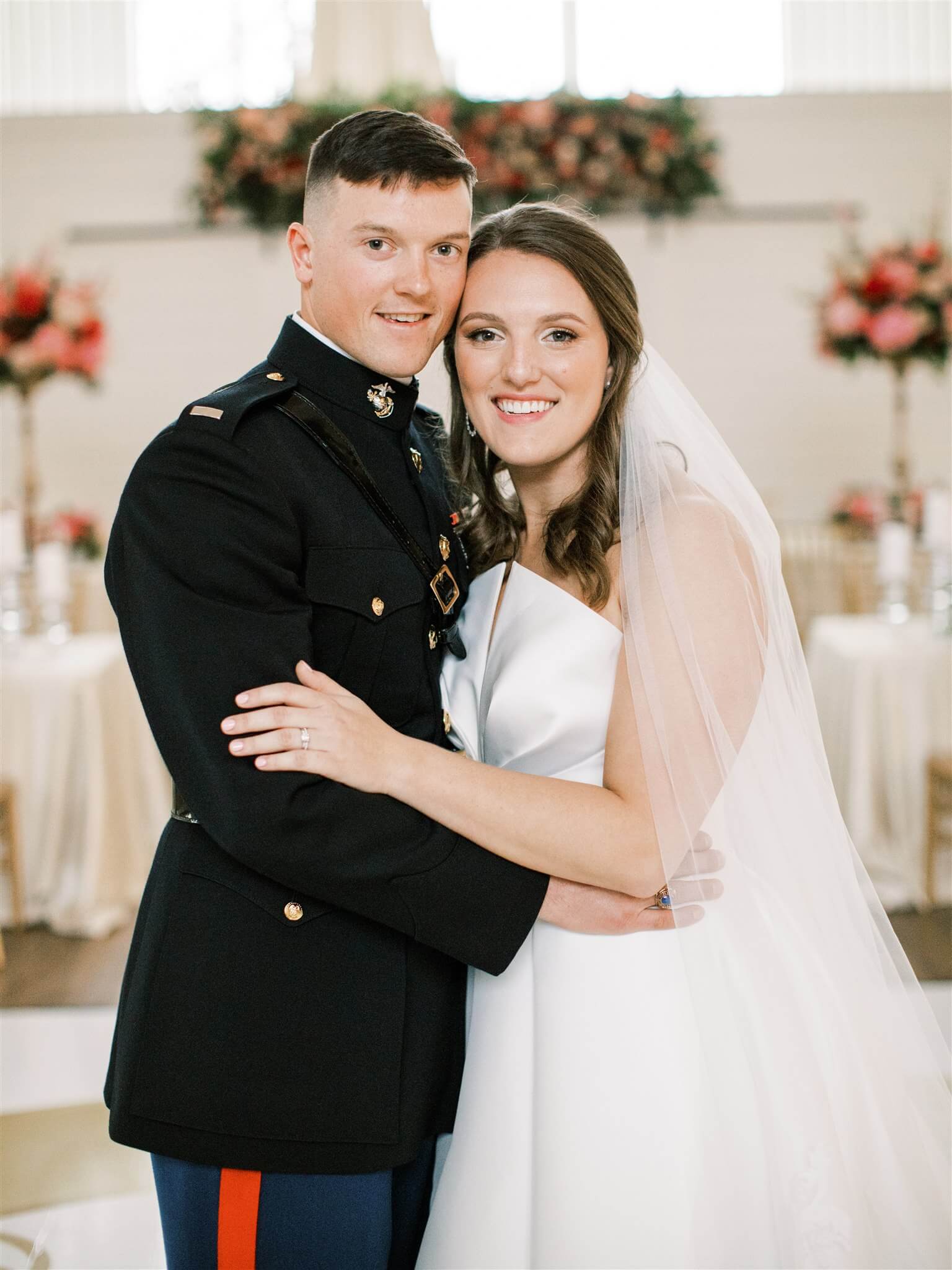 Delicious charcuterie board set up
elegant floral arrangement_special events_vibrant occasions catering
lemon custard wtih fresh berries_vibrant occasions catering_vivlio photography
Chimichurri Chicken with mango salsa plated meal at Legacy Acres Conway
Wedding Page Photographers: Photos by Cameron Spencer, Swearingen Weddings, Grace Starr Photography
Vibrant Occasions Catering can also help with other aspects of the celebration, including engagement parties, rehearsal dinners, bridal showers, and post-wedding brunches. As much or as little as you need, we are here to make your wedding the best day of your life! Ask us about our other services today!
Over 20 Years of Experience
Vibrant Occasions Catering
Address:
1305 Hot Springs Hwy., Ste. 102
Benton, Arkansas 72019