When you're planning an event outdoors or at a venue without a full kitchen or easy serving options, Vibrant Occasions is the perfect partner!  We operate a fully-functional mobile kitchen, called Our Mobile Kitchen, that can be deployed anywhere for delicious food on the go. In addition to our fully-equipped mobile kitchen, we can deploy smokers, pizza ovens, and grills to feed crowds of any size. We offer tons of dining options — on location, anywhere — including:
Mobile Fine Dining: We can provide upscale chef-prepared dining options at your wedding or other special occasion, including grilled twice cut pork chops, pan-seared Black Angus beef filets, maple bacon brussels sprouts, or any dish your heart desires!
Fan Favorites: From late night cheesesteak sandwiches to chili lime shrimp street tacos, your guests, no matter the age, will be wowed!
Professional Staff: Regardless of where your venue is at, we will bring the upmost professional staff with us to help make sure your event goes as smoothly as possible!
We understand that event planning can be a hassle- especially with no kitchen! Whether you're hosting a party outdoors or just at a venue with that limited kitchen or serving space, Vibrant Occasions can help you craft the perfect menu, provide chef-prepared mouth-watering eats, and staff your event with catering and serving experts to make the whole shindig a smooth and painless experience!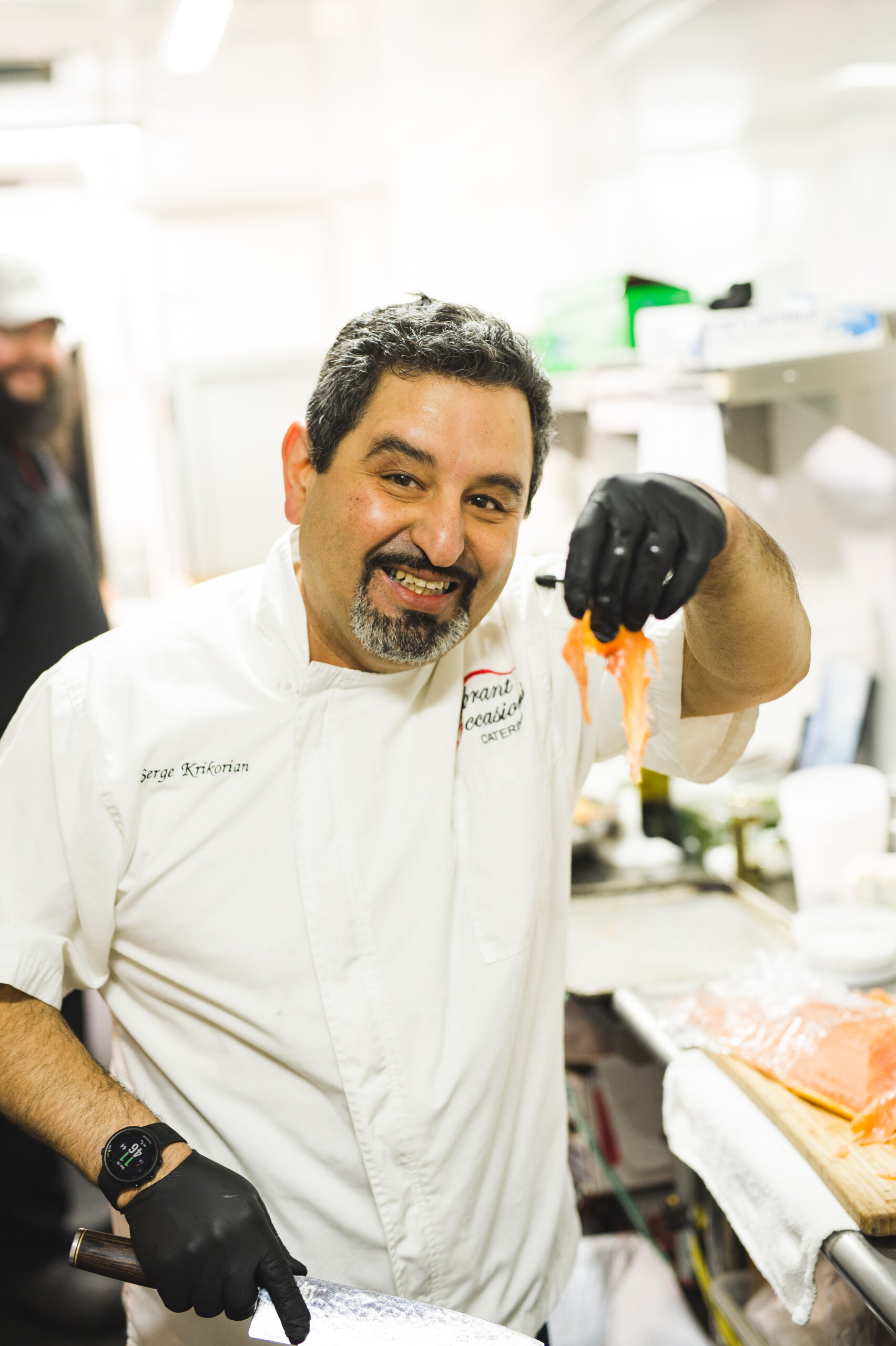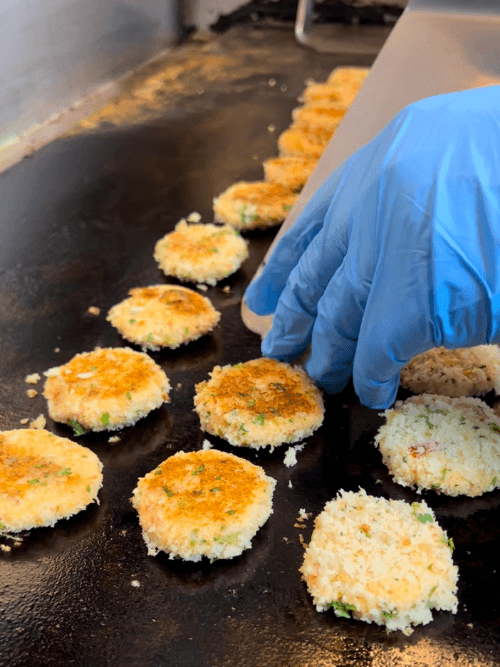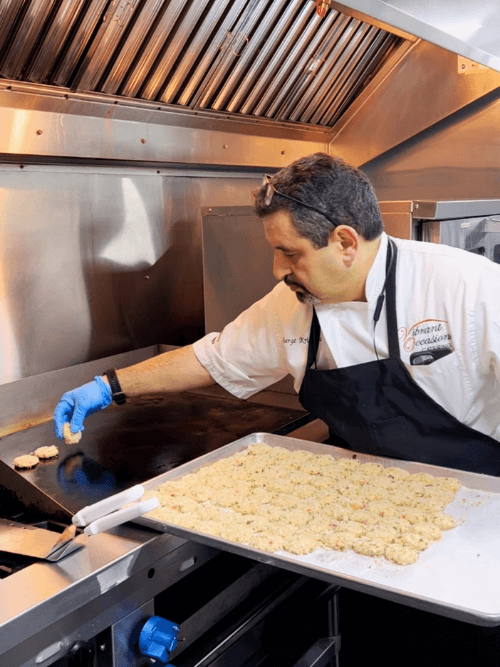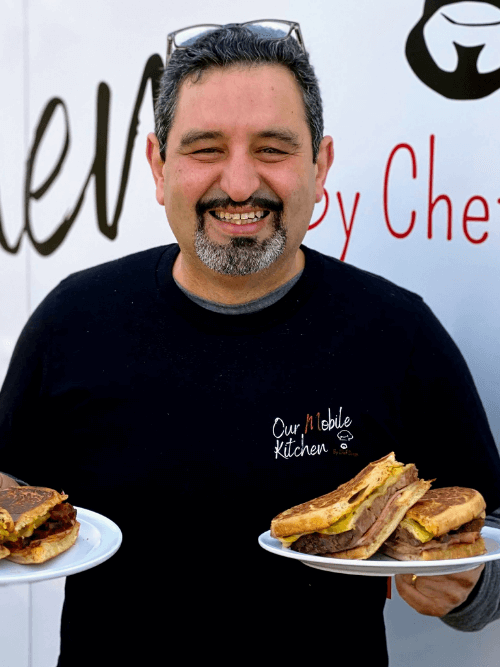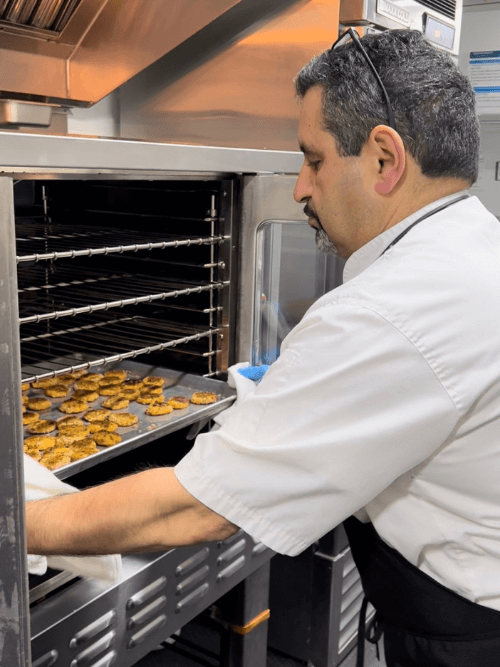 Chili Lime Shrimp made in Our Mobile Kitchen
Crab cakes cooked on Our Mobile Kitchen
Onsite Cooking with Our Mobile Kitchen
Our Mobile Kitchen by Chef Serge
Vibrant Occasions Mobile Catering_Little Rock
Why should you consider using Our Mobile Kitchen?
Some foods like steak and shrimp should be served withing minutes of cooking, so it has the best texture and flavor possible. — Chef Serge
How far have you traveled?
One of my brides wanted our Street Taco Action Station at The Delta Gin in Wynne, AR! — Mary Krikorian, Event Specialist
If I use Our Mobile Kitchen, will it be food truck food?
Absolutely not. Our Mobile Kitchen is not a food truck. It's a miniature replica of the Vibrant Occasions kitchen, which allows us to travel across the state to give couples their dream menu without comprising on flavor! — Mary Krikorian, Event Specialist
If I use Our Mobile Kitchen, can I still have a buffet or a plated meal?
YES! Our Mobile Kitchen's sole purpose is to cook the food onsite. Once the food is prepared, we transfer it to the proper serving ware. If you would like a buffet, we will set up the chafers, and if you want a plated meal, we will have the plates set up in the back ready to serve your guests! — Leah Seale, Event Specialist
Bringing fine dining to you!
Vibrant Occasions Catering
Address:
1305 Hot Springs Hwy., Ste. 102
Benton, Arkansas 72019