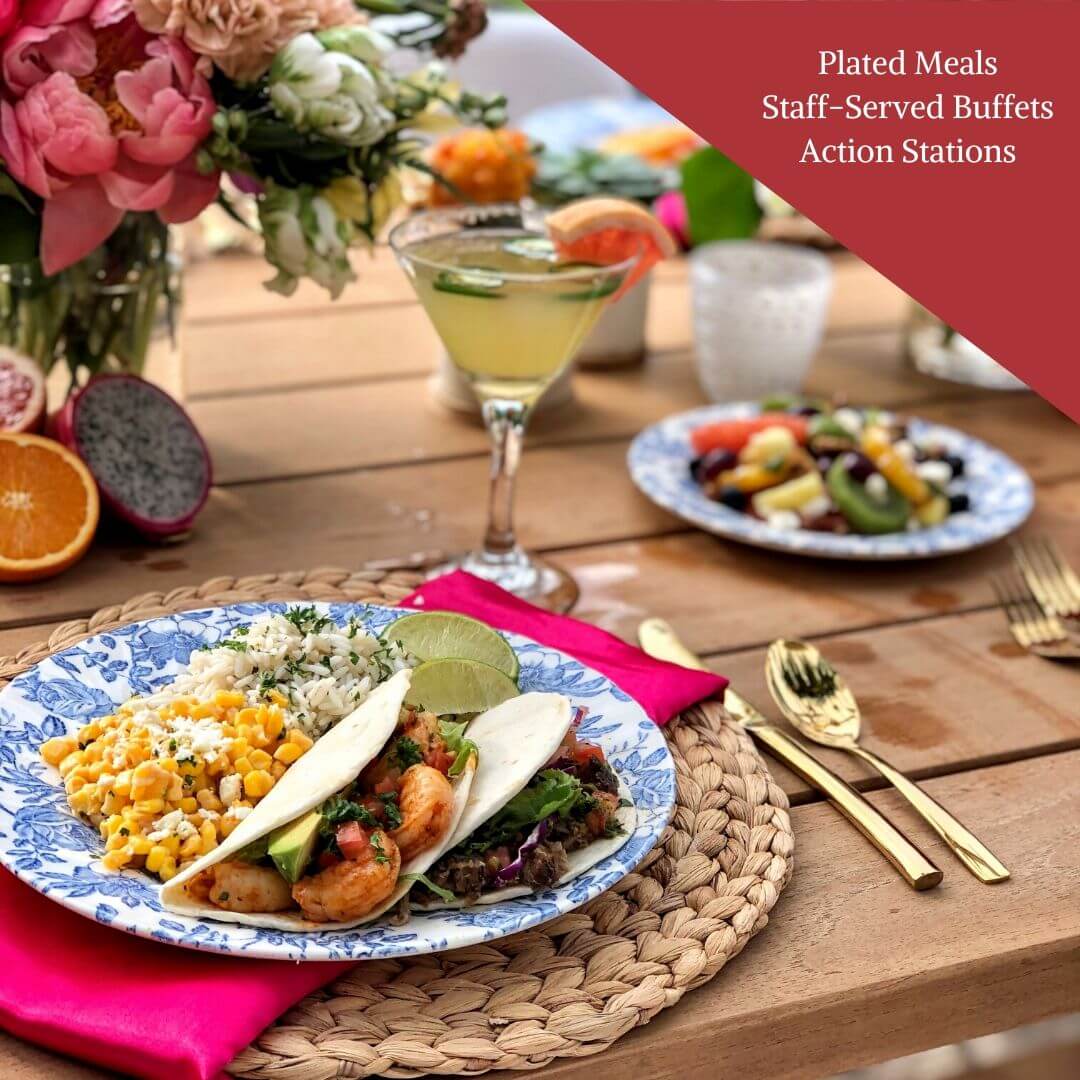 We are working tirelessly to make sure we are doing everything we can to ensure the safety of our couples, families and our staff as we work to re-open events during Phase 1. We worked with a team of amazing vendors in our state (too many to count!) to help create guidelines and safety measures for large events. The amount of creativity we see in our fellow vendors is inspiring!
We have all the Pasta-bilities to create your dream wedding and we are here to help!
Creativity Can Create Dream Weddings with so many Pasta-bilities!
Here's some things to think about while planning your event!
Reach out to your vendors and ask them how they are complying with the directives issued for Phase 1. 
Who is Responsible for What?
Your vendors will be responsible for some aspects of the guidelines. There are some details you will need to be responsible for as the host of the event. Ask questions. Know that we are all doing the best we can to give you the most current information.
Will There Be Changes to Catering?
The short answer, Yes! 
Our new guidelines are limiting our service options for events during Phase 1. Self-service buffets are currently not approved. Reach out to your caterer as soon as possible to discuss food service options!
What is
Vibrant Occasions Catering

Doing?
In addition to the guidelines from the Governor, Vibrant Occasions has created our own Standard Operating Procedures to work from during this time. These are above and beyond what is being asked of caterers, but we want to ensure the safety of our guests as well as our staff. 
We are looking at each event individually to go over every detail to make sure you know we are keeping your safety as a top priority.
We already wear gloves during our food service, but you will see our staff wearing masks as well. 

As much as we have grown to know and love our couples and other vendors we work with, we will also maintain proper social distancing during events. We will not be shaking hands, hugging or participating in any unnecessary physical contact.

We are also installing plexiglass shields for our staff-served buffets to limit contact with food.