Hands… Not Touching Hands..
Reaching out… Not touching me, not touching you!
"Sweet Caroline" sure is a popular song to play on a dance floor, maybe with just a few updated lyrics for the times!
We were allowed to start catering events under guidance from the Arkansas Health Department in Early June. We're here to update you on what we've been up to since we've been back at events!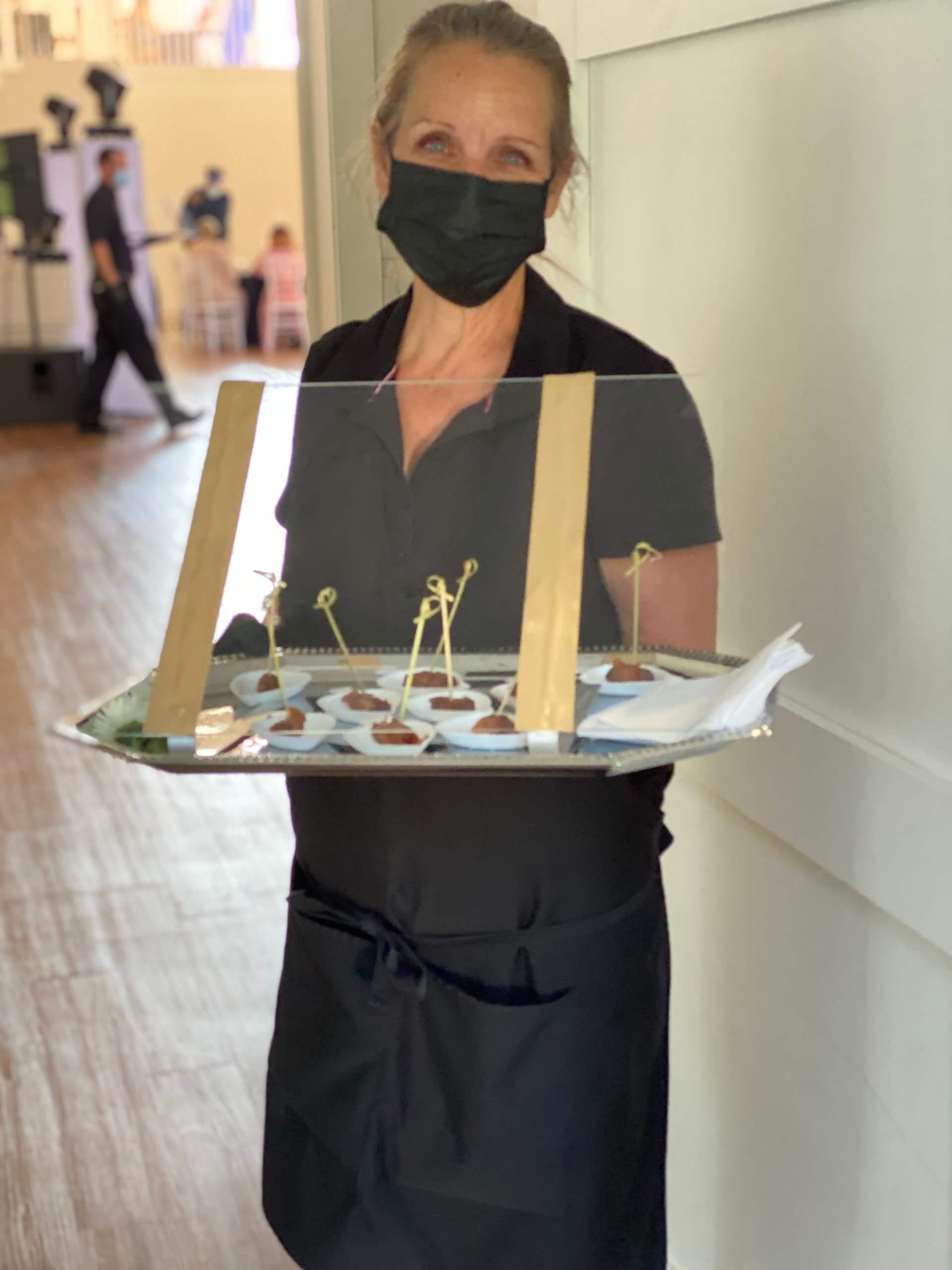 We're seeing lots of extra sanitizing stations throughout venues
Couples are even providing custom sanitizer bottles for guests!
It's fun and useful!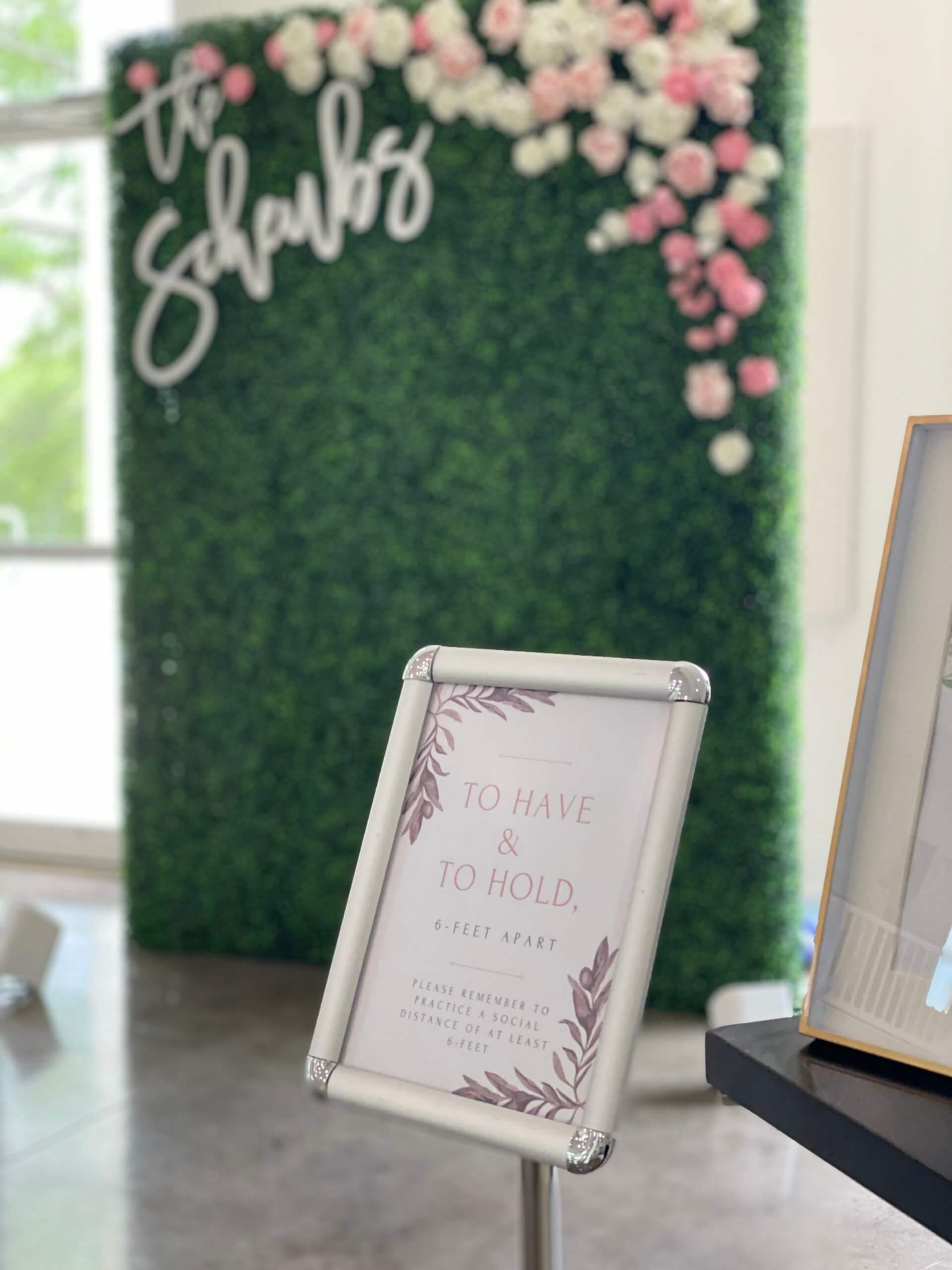 Social distancing won't interfere with guests having a great time! There are still plenty of opportunities to enjoy the reception while keeping distance from those outside of your family group.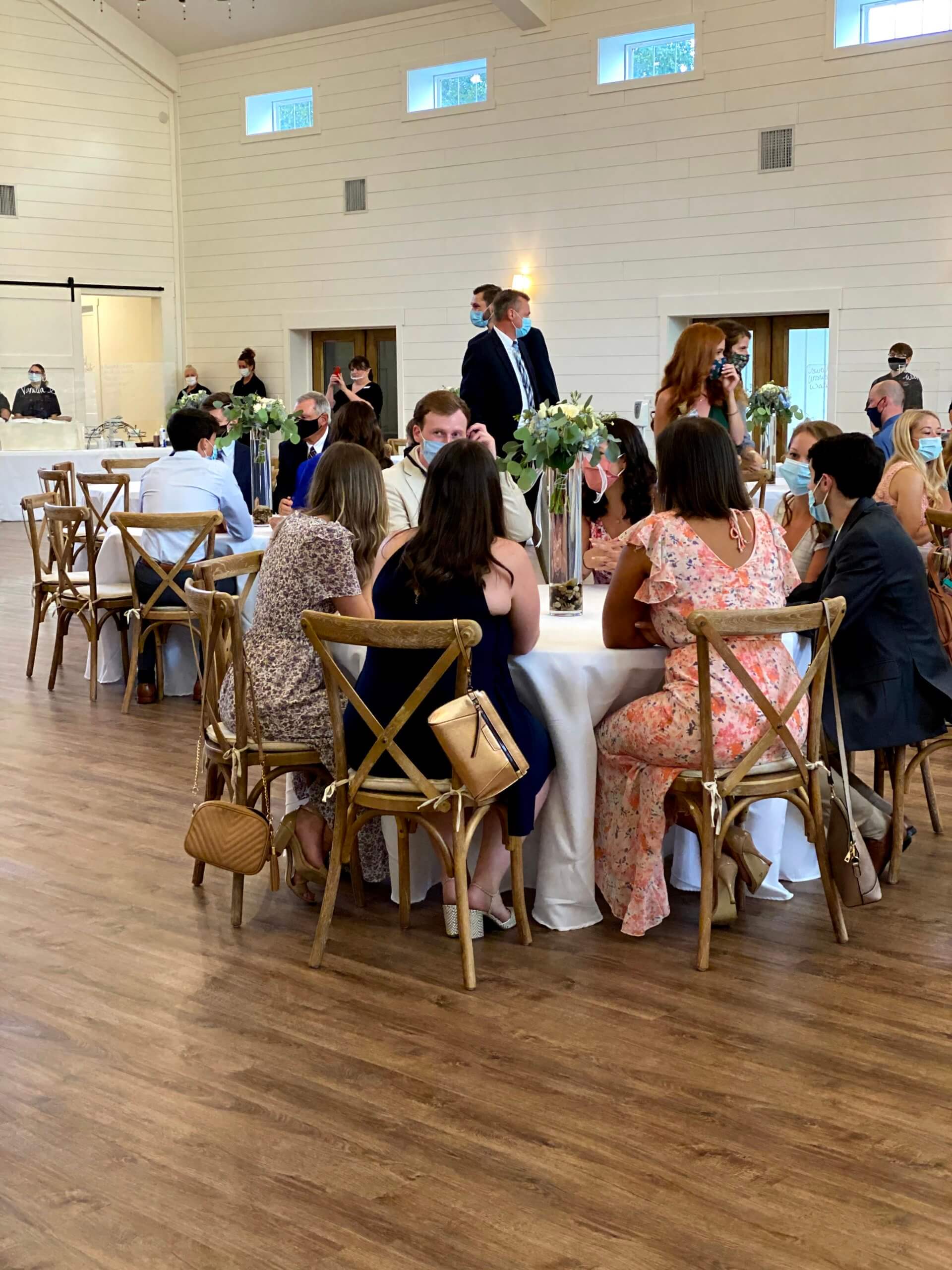 Masks are required per the state for guests, some couples are offering custom masks at the entrance!
We are asking that guests wear their masks while going through the buffet lines and ordering at the bars and drink stations.
We are doing our best to protect you and your families, we ask that you help do the same for us!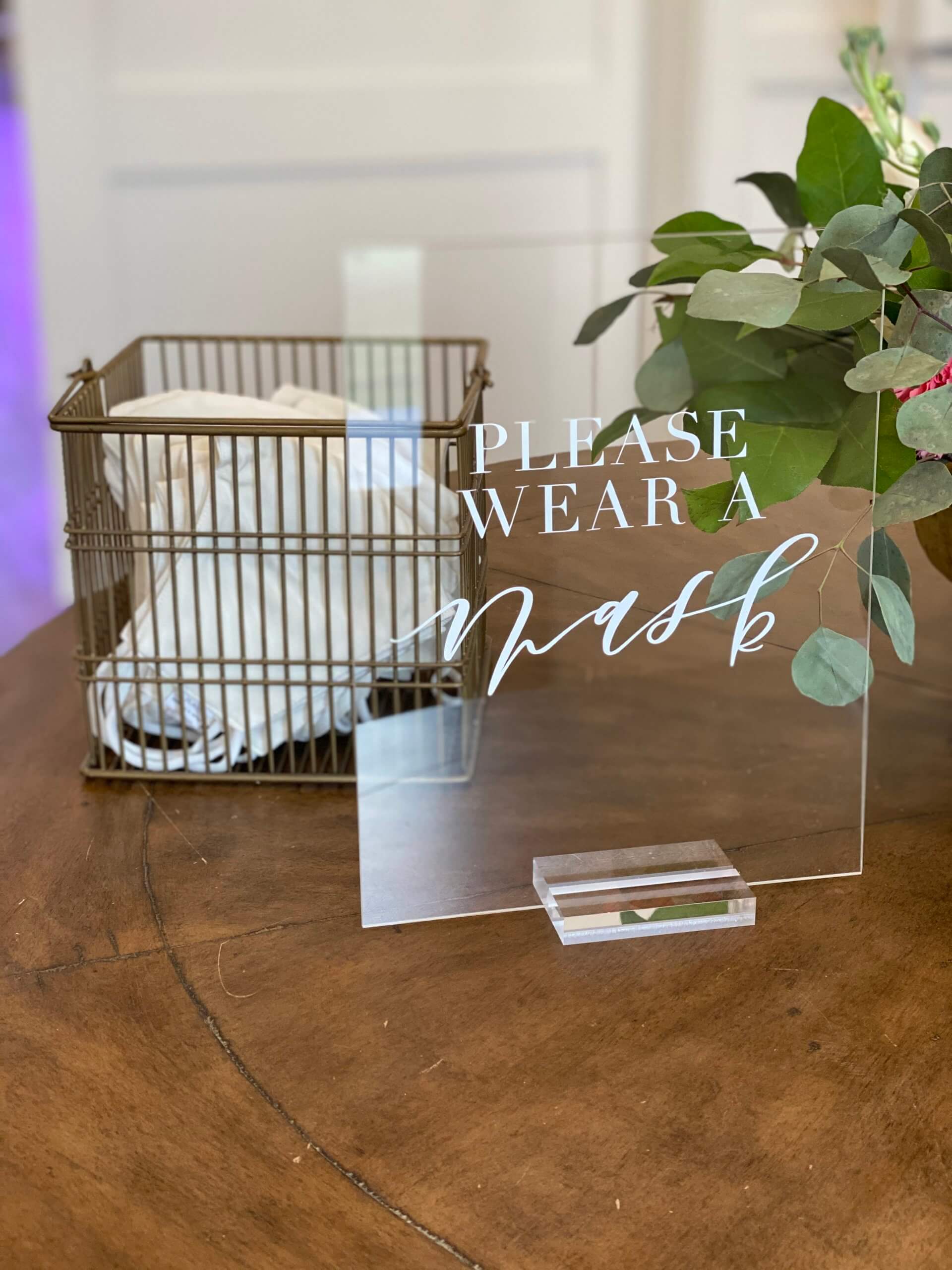 Since Self-Service Buffets are not allowed at this time, our staff gets to plate the food for you! A few great options include our Staff-served buffets, Action Stations, and Plated Service! We are serving behind Plexi-glass barriers as extra protection for your family and friends!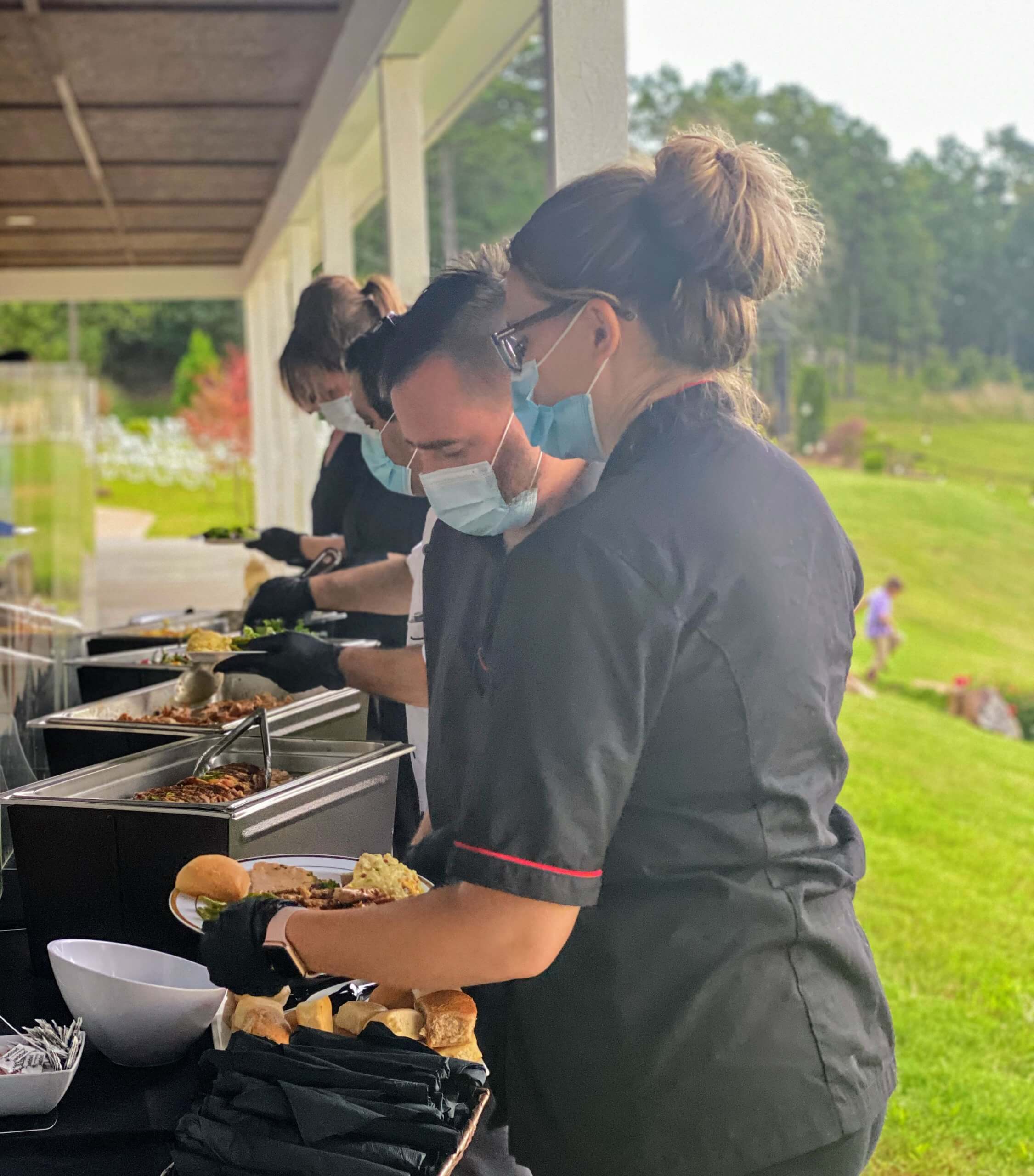 Your vendors should be able to be open and honest with you about the measures they are taking to follow all current guidelines from the state and federal officials.
We are always here to answer any questions you may have about what we are doing behind the scenes!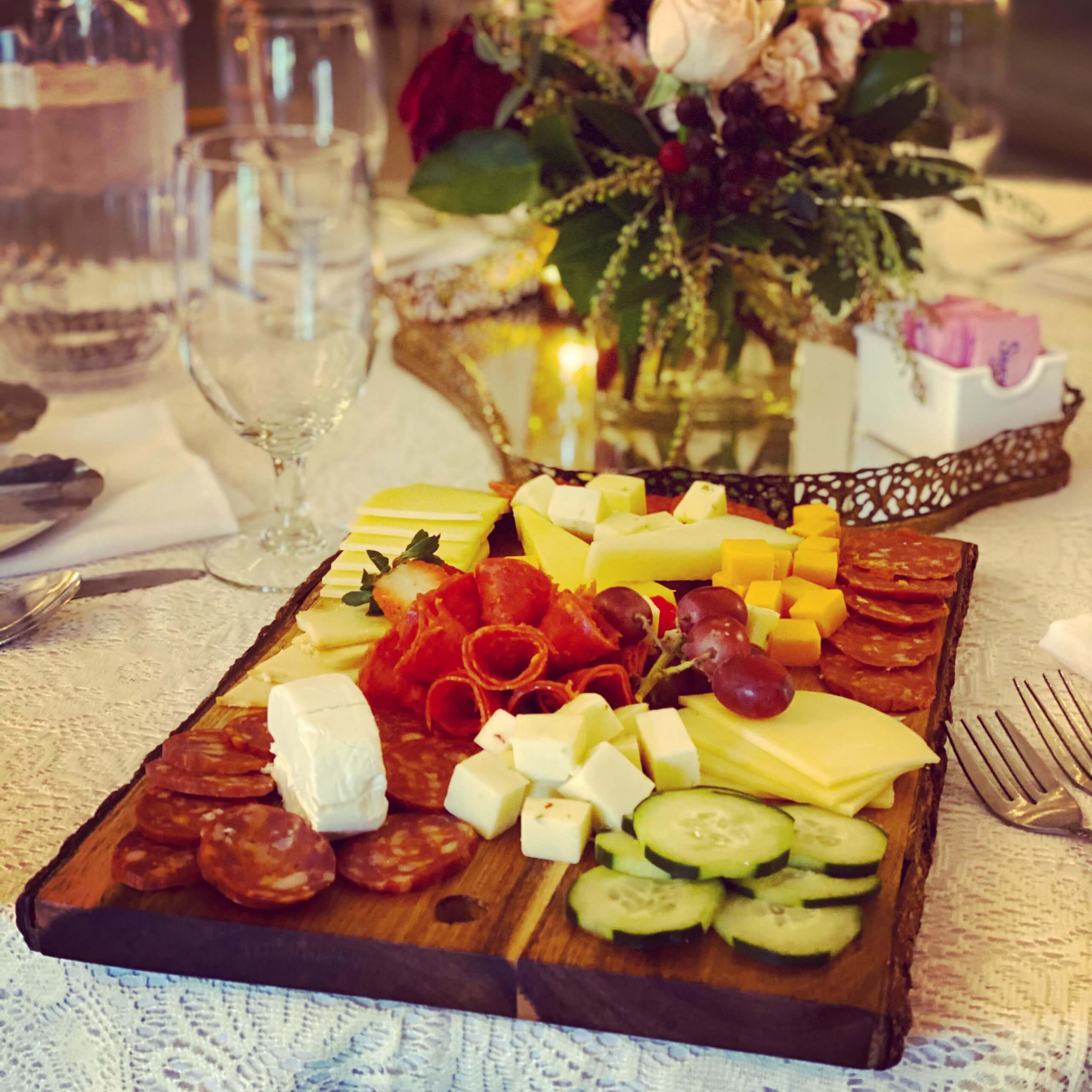 "We got more compliments on the food quality and service! With Covid-19 restrictions in place, the Vibrant Occasions staffed handled everything so well! All the food was kept warm and our guests were fed delicious food! Staff quickly cleared used plates and utensils and were ready to serve anyone who wanted more! Thank you all for such a great job!"