We love events and weddings in every season, but there is just something about the cooler weather, warm color schemes, and cozy menus that makes us sit back with a content sigh.  Chef Serge enjoys them because he has a chance to play with bolder flavors and heartier dishes like our new fall favorites, ravioli with a truffle cream sauce and our delicious harvest vegetables.  Not to mention, we love to offer seasonal add-ons for couples, such as a s'mores station or hot chocolate bar.  We want them to feel fully immersed in the season, and what better way than to give them the foods we all look forward to once the leaves start to show signs of changing.
While it can be hard to say farewell to summer, fall is the perfect season to follow with its cozy vibes to embrace us like a warm hug.  Tis' the season of comfort foods, seasonal vegetables and dare I say…pumpkin spice.  We embrace it all, so we decided to put together a compilation of our staff picks of fall food favorites in this delicious roundup that may entice you to take an early lunch today.  While this is merely a small portion of what the Vibrant Occasions Catering team has to offer, we hope you enjoy our favorites list and be sure to check out our sample holiday menus to spark inspiration for your next fall dinner party or large gathering.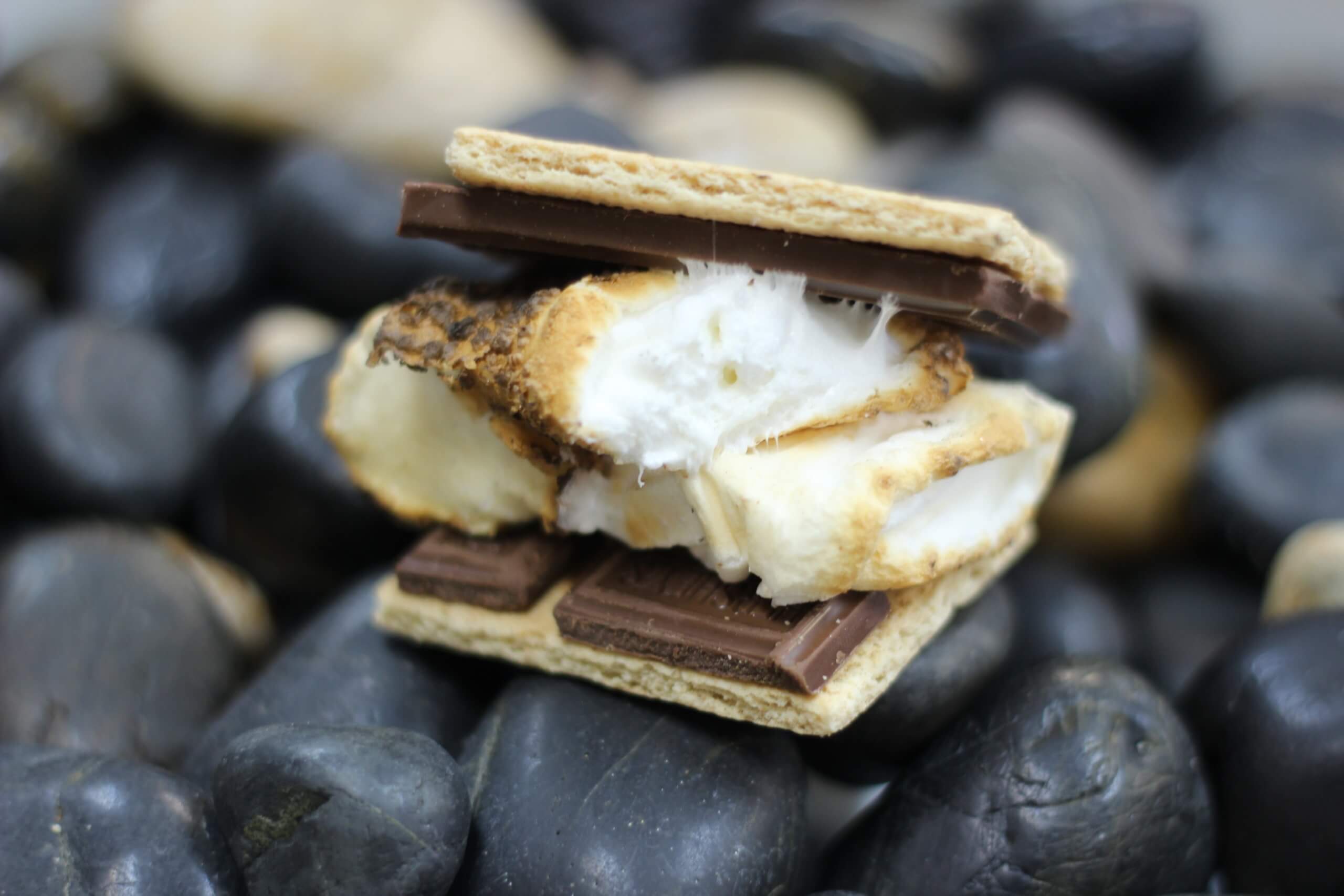 S'mores Station 
Let your guests relive their childhood by roasting their own marshmallows, choosing their favorite kind of chocolate, and making their own ooey gooey s'mores.  We pride ourselves on not only providing guests with quality food, but a memorable experience. Part of that is a beautiful presentation like our s'mores station.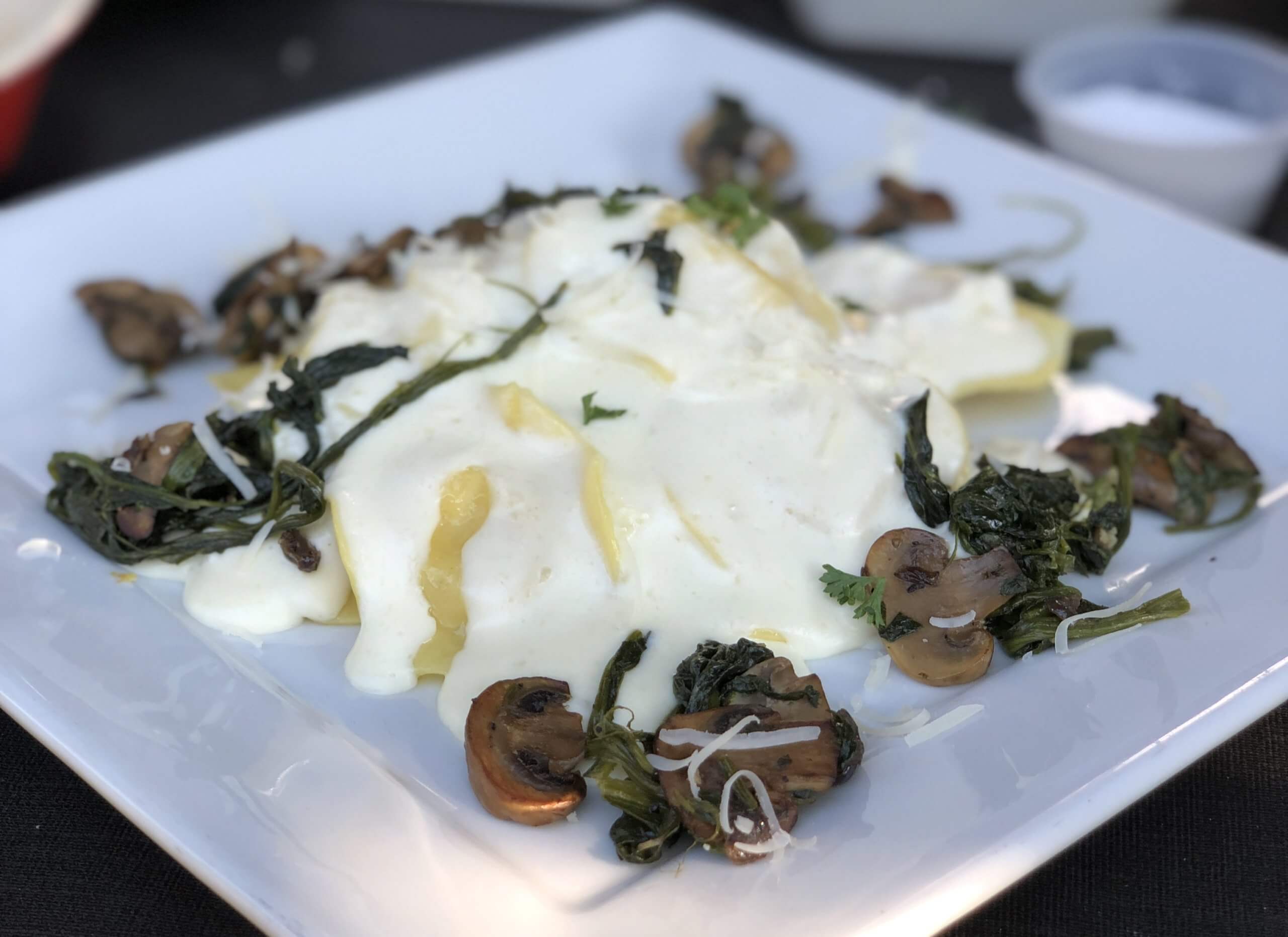 Ravioli with Truffle Cream Sauce
Chef Serge's new fall favorite, truffle cream sauce, is creamy, cheesy, and bursting with flavor. It can be a feature element on many dishes, including ravioli topped with spinach and mushrooms.
Watch Chef Serge Make this here: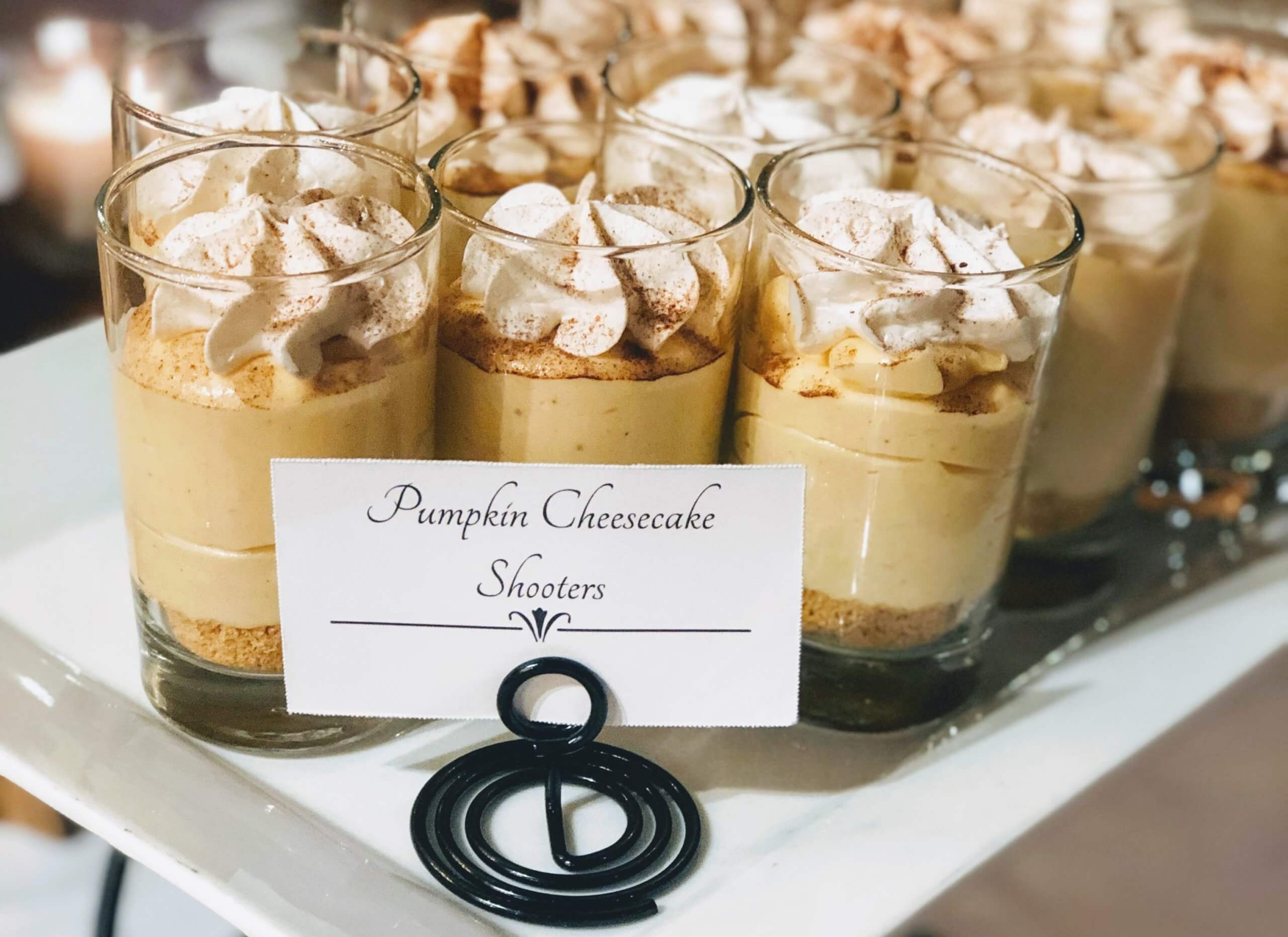 Pumpkin Cheesecake Shooters
Our delicious pumpkin cheesecake shooters displayed in nip glass are a seasonal dessert perfect for any fall event.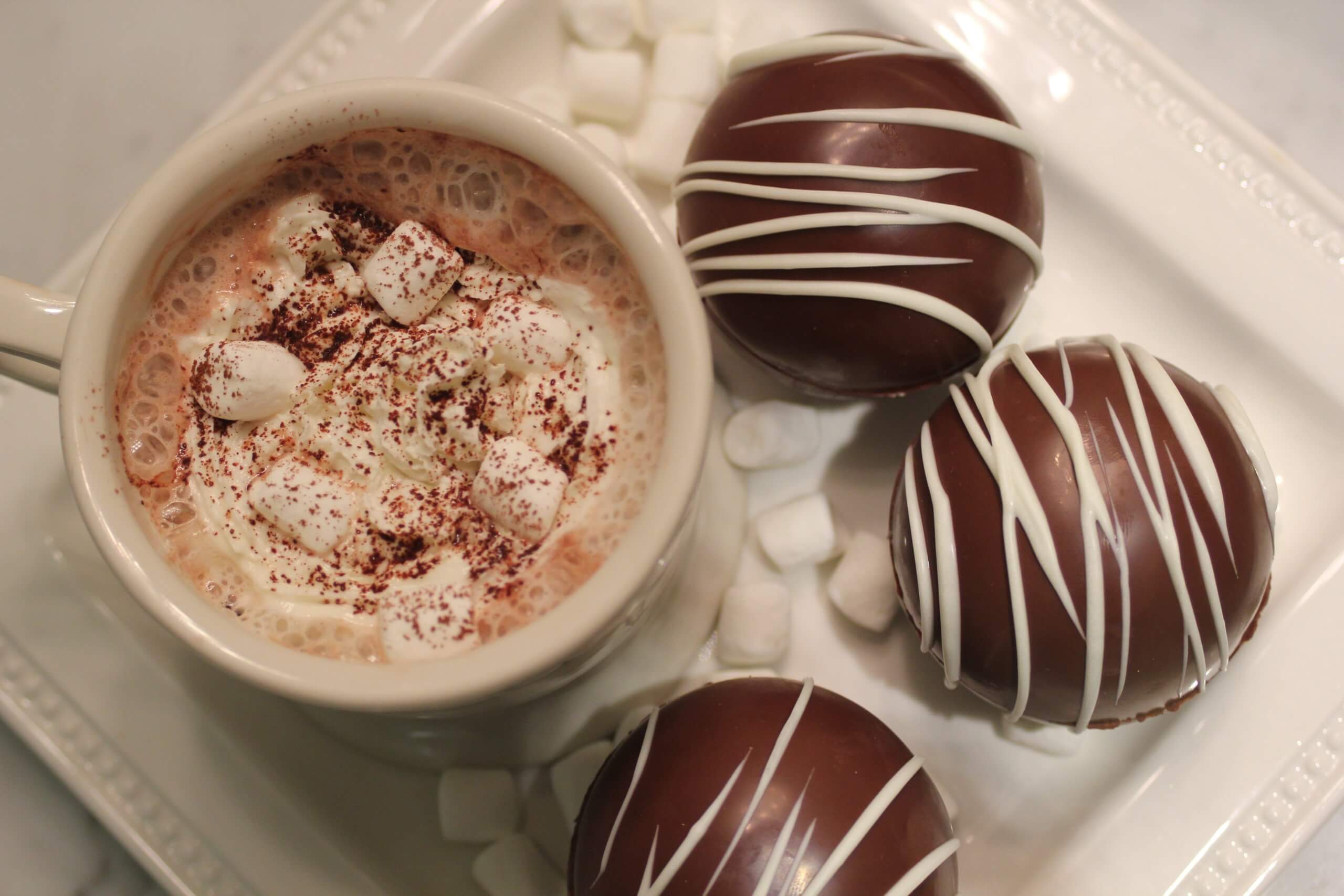 Hot Chocolate Station
Warm up your guests with a rich and creamy drink! A variety of toppings are included such as marshmallows, caramel bits, crushed peppermint, and whipped cream. With this style of spread, guests will be able to create their perfect concoction.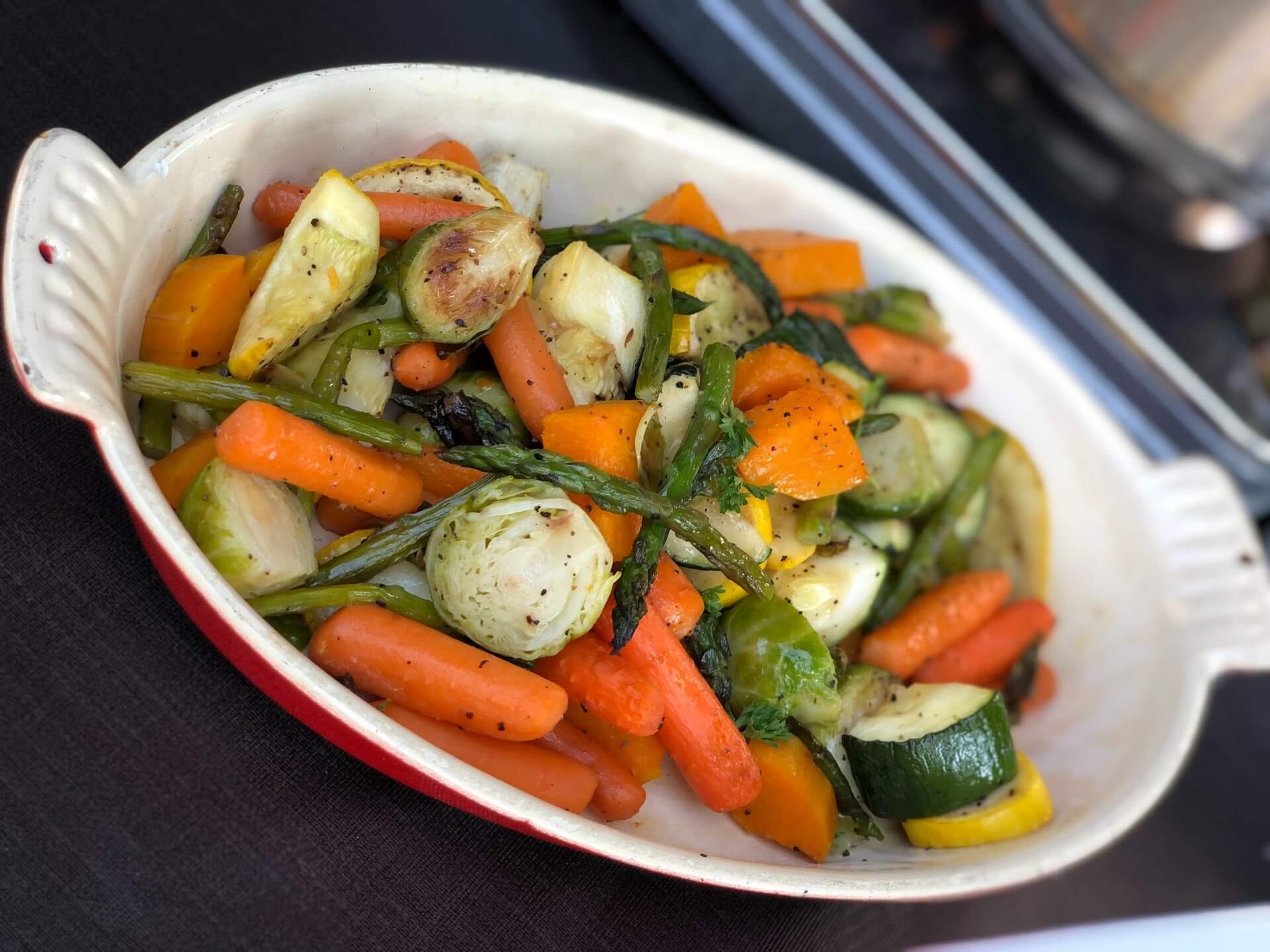 Harvest Vegetables
A blend of roasted seasonal vegetables cooked to perfection is not only timely, but creates an interesting conversation starter for gardeners and farmer's market aficionados alike.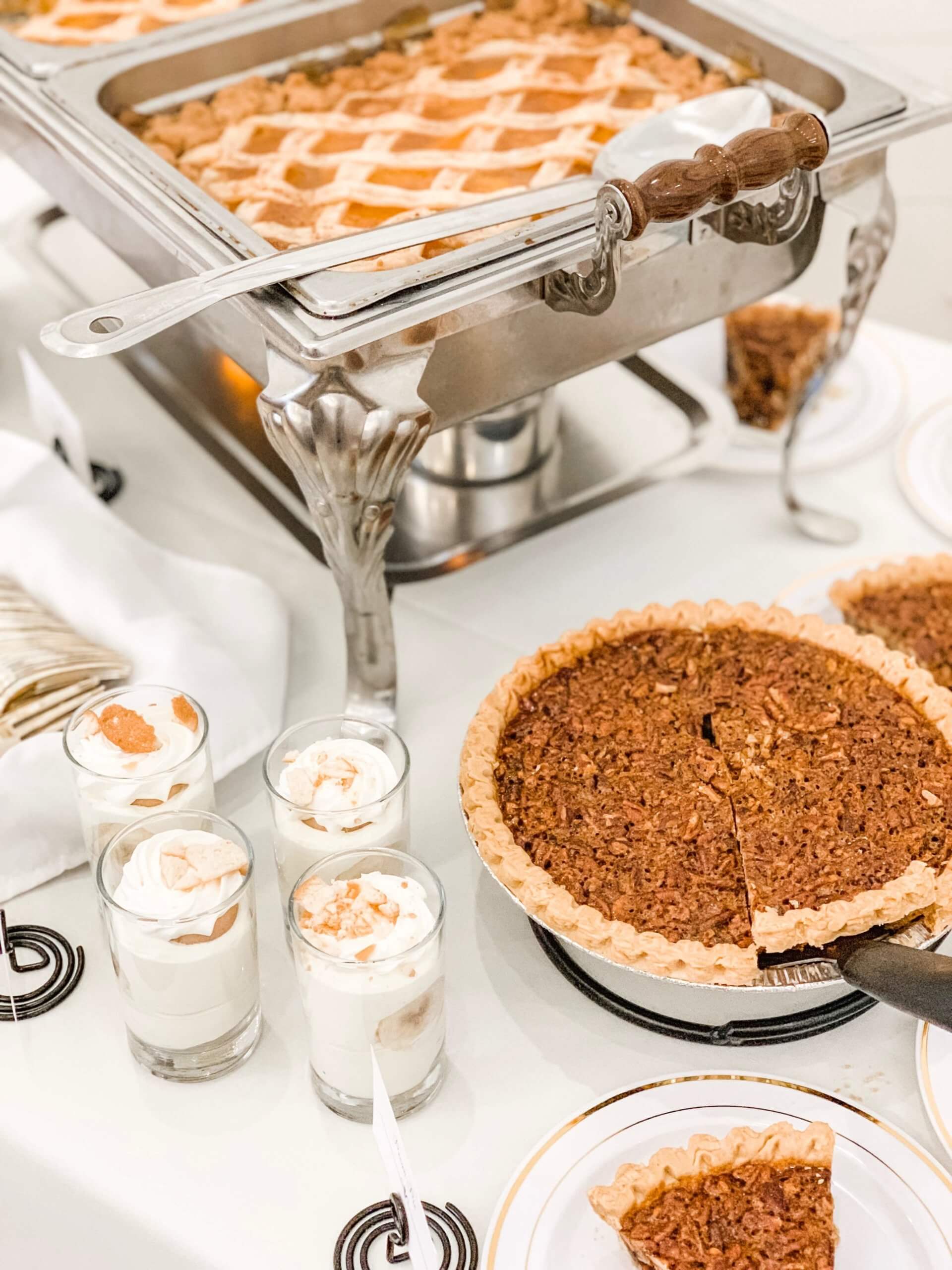 Fall Dessert Table
Love all the desserts of this season? We can create a smorgasbord of classic and tasty treats that you'll love, including pecan pie, peach cobbler, and banana pie shooters.