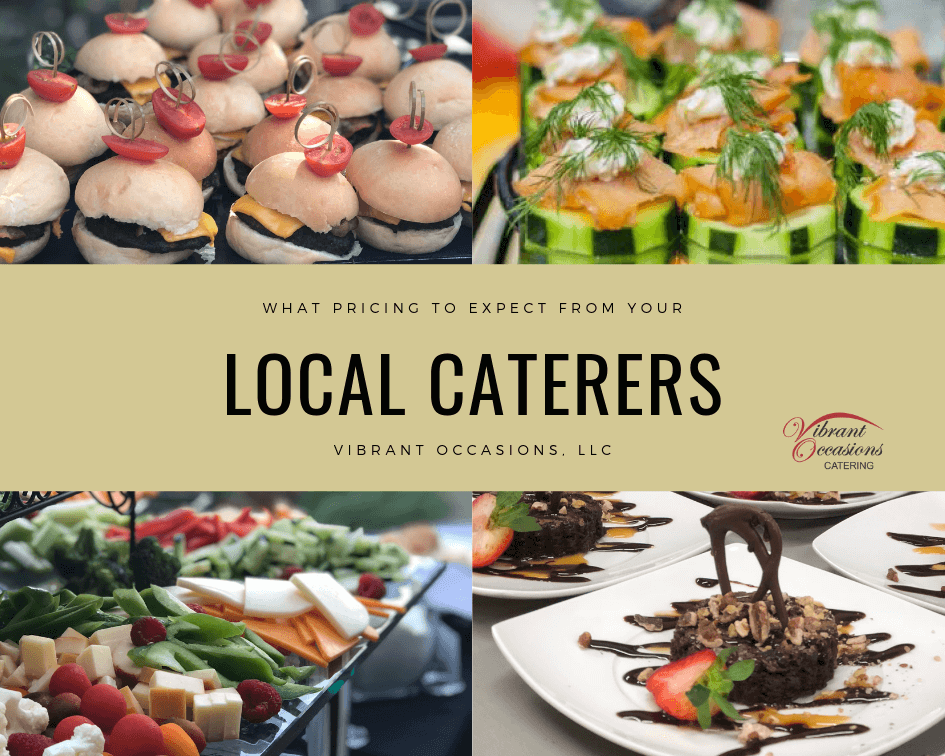 Local catering prices can fluctuate with the market, much like food you'll find at the grocery store.  However, we strive to get our customers the lowest price for their food we can.
Don't get overcharged for your catering!
Do Your Research – find them online! Websites, social media, reviews, all of this information is out there for you to use!
Ask questions: Catering is what we're passionate about, so don't be afraid to ask us questions! Be honest with your expectations.
Accurate Pricing Information: Websites often contain pricing information, you can contact a caterer to get more detailed information.
Don't compare catering prices to grocery store or restaurant prices: For example, at a restaurant, you bring your family and sit down at a table and are served food prepared right there. Caterers have to bring all of their equipment, dishware, staff, etc. to a venue, serve the guests, and then pack everything up and travel back to their business location.
Be Honest About Budget: We know "budget" can sound like an ugly word, but in reality- it's necessary! When we ask for a budget for your event, we are not looking to nickel and dime you. While we work on proposals, we keep your budget in mind. If it starts to reach your budget, we can have a conversation with you instead of sending number you weren't expecting.
Each catering event is different. Some people want all of the bells and whistles we can dream of, and others just need simple options. There are no wrong answers!
Don't get charged too much for your catering. Your caterer should be able to walk you through lots of detailed decisions that go into deciding what your needs are for your specific event.
What Should Your Pricing Include: We actually have checklists that we go by to determine what details to include in your proposals, and which ones you don't need! That way you get exactly what you want and you're not paying for unnecessary equipment, food or services that you really don't need.
Choosing a local, experienced caterer should help walk you through the process of selecting your menu, making changes, and being clear on pricing from the start.
We always provide proposals that line item our services, food, equipment, etc, that way you can see exactly where each penny is going. It's important to know what you're getting for your money!
Do you have more questions about what goes into pricing for your catering? Let us know!