We know couples are tasked with making difficult decisions right now about their wedding days. Those choosing to keep their original dates have some unique options to ensure their wedding day is memorable! We have worked with some couples to create some fun and delicious options to help you maintain your Social Distance while you celebrate with your closest family and friends. 
Couples are getting creative, we can help!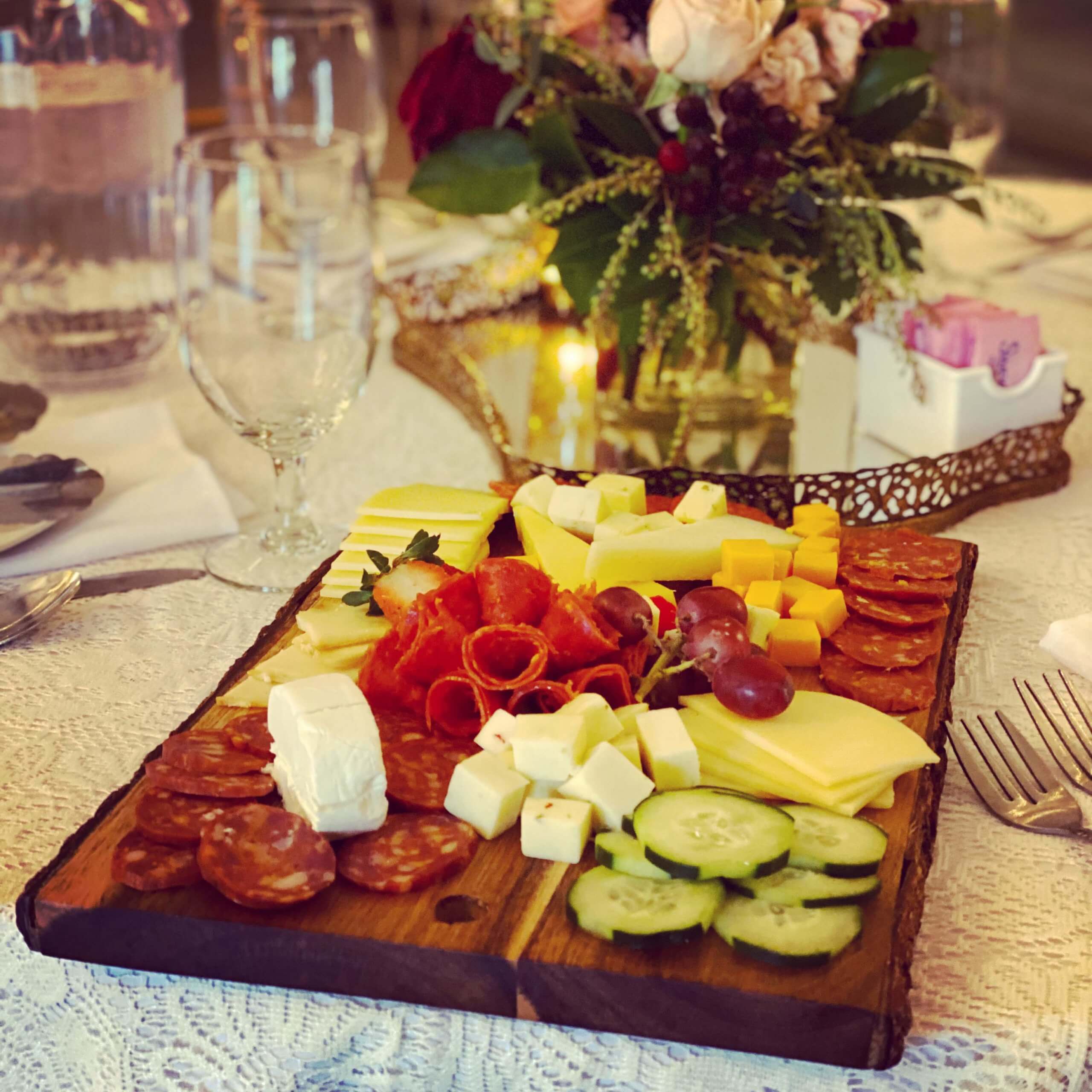 We can create smaller versions of our beautiful Chef's Boards to serve with your champagne and cake. Your guests can nibble with limited contact with each other or utensils.
Elevate your meal with Chef-Plated and served dinners. This is a great no contact option for your guests. There's no concern with sharing utensils.
Action Stations and Chef-Served Buffets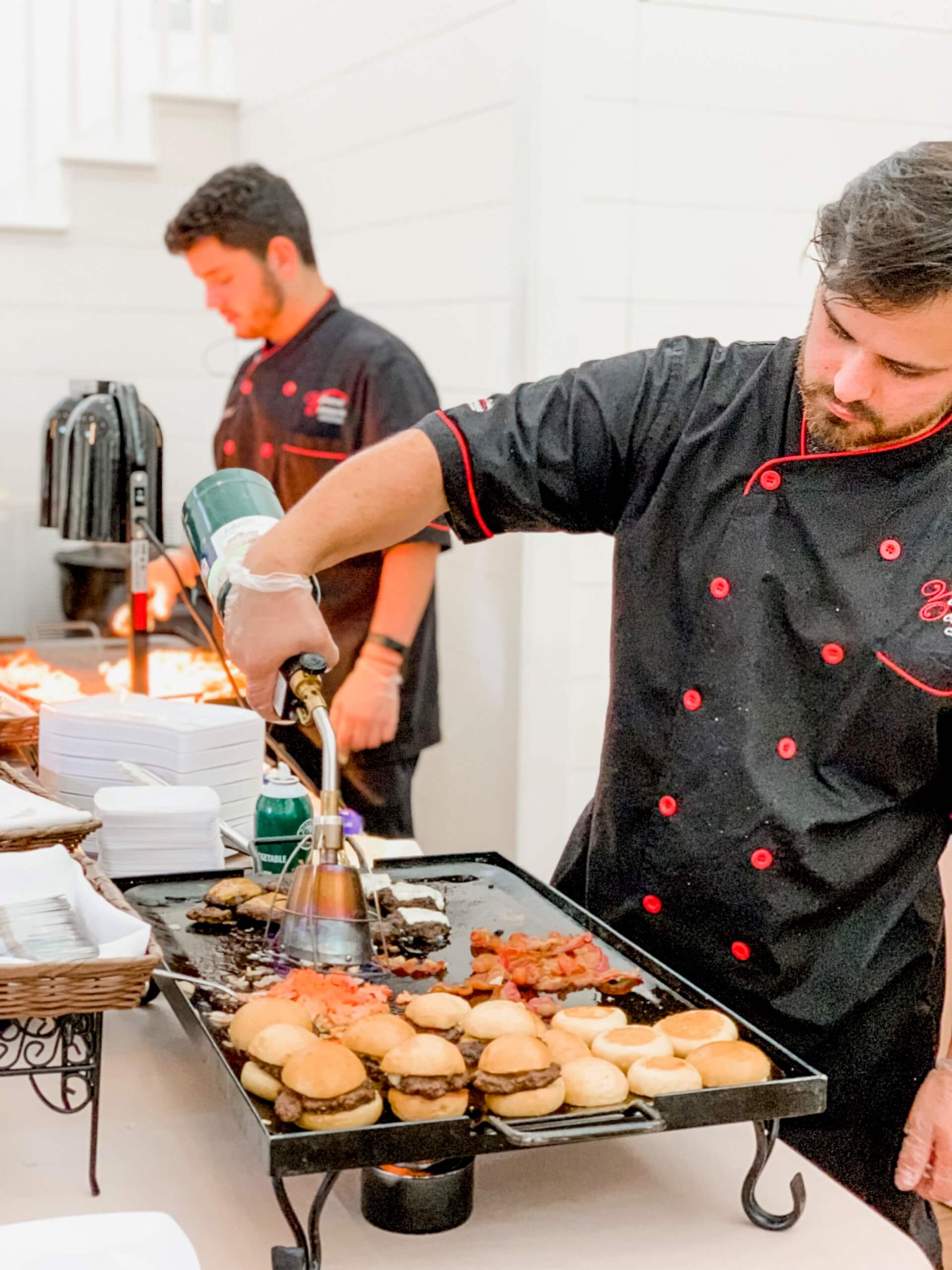 Minimize contact with utensils with our Action Stations or a Staff-Served buffet. 
Individually Packaged Bites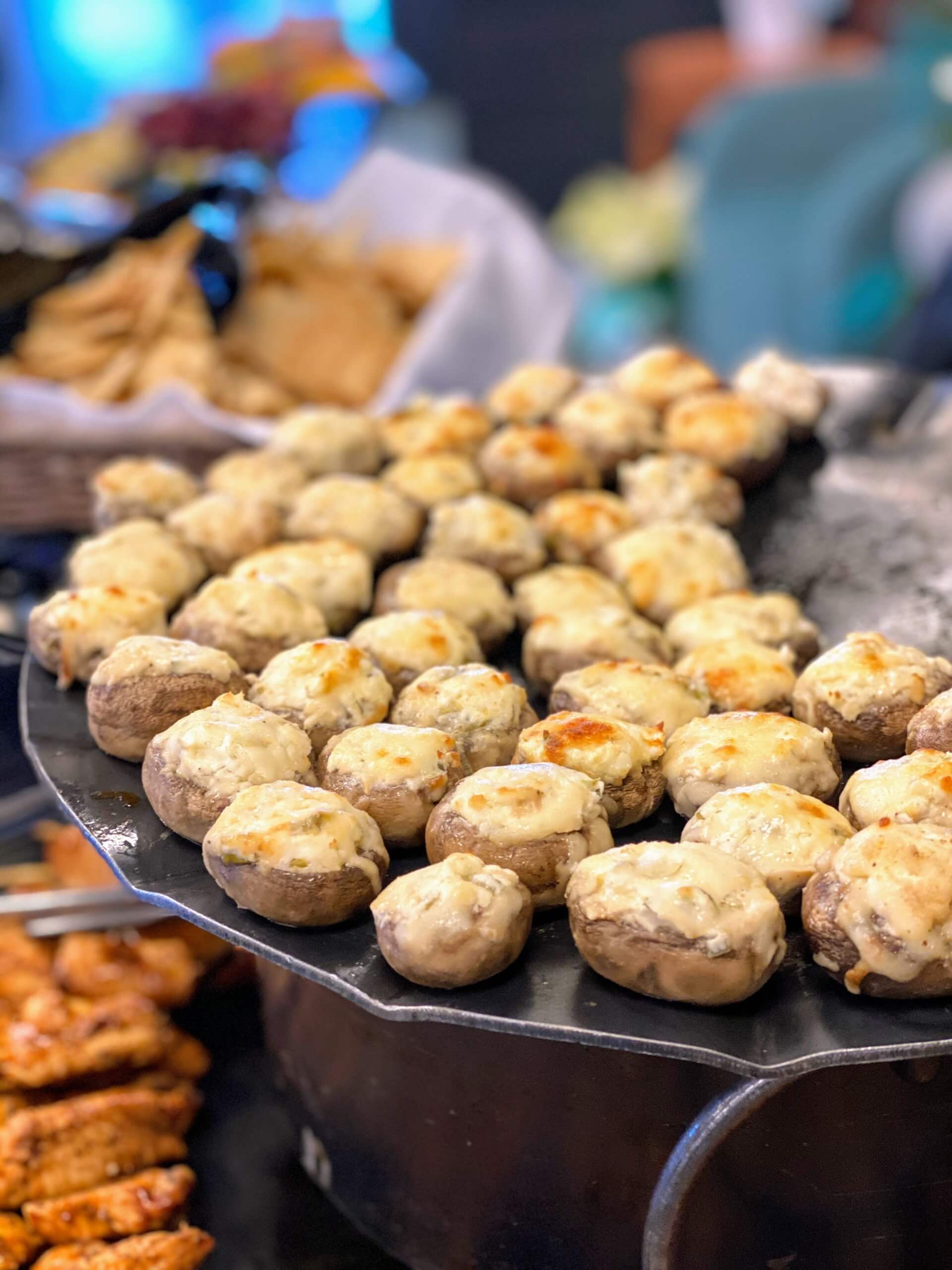 We can package some delicious bites in an easy to grab and go container. 
Do you have questions about planning your wedding during Covid-19? Let us know!