Do you ever struggle with buying gifts for your sweetheart?  This Valentine's Day, Vibrant Occasions Catering will help you say love with food through our beautifully curated Dinner Package.  We have chosen our culinary favorites for executing the perfect dinner date.  A well-rounded selection of menu items have been developed with quality standards and gourmet ingredients to ensure a fine dining experience no matter what your taste buds desire.
Ordering is easy and planning ahead is encouraged.  Simply review our menu of options.  Then select two appetizers to enjoy with cocktails (or mocktails), one main course, two side dishes, one dessert and we will include our crisp garden salad and fresh baked dinner rolls per dinner package.  One dinner package per person is only $45.00 and we will have it ready to pick up from our Benton, Arkansas location hot and ready-to-serve.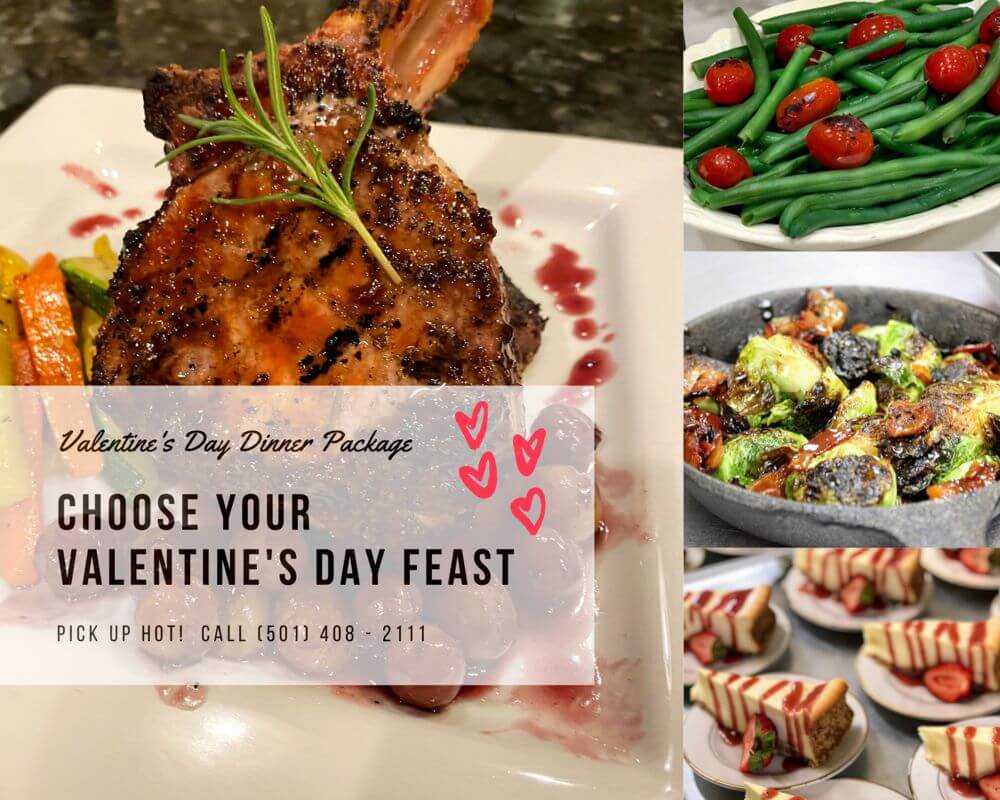 Whether you are in the mood for a juicy steak or a buttery salmon, Vibrant Occasions will make sure that this Valentine's Day you won't have to worry if your significant other will like what you got them.  Enjoy your Valentine's Day Dinner Package with a private romantic dinner at home, on a blanket in the park or the rooftop of a downtown hot spot.  Wherever you dine, we will take care of the food.
Ready to impress your Valentine?  Call us today at (501) 408 – 2111 or send us an email to mary@vibrantoccasionscatering.com with your selections and our chefs will give you the best Valentine's Day experience yet.