"When guests arrived at Macy and Bryce's wedding it was as if they were stepping into a Hallmark Christmas Movie. The magic of the twinkling lights, good company, and champagne toasts made their wedding completely magical. That night, just like a Hallmark Movie, anything was possible," said Kaitie Gill, wedding planner with Sailboat Weddings.
Vibrant Occasions Catering was on site at Macy and Bryce's wedding at Tanglewood Landing in New Edinburg, Arkansas to help them celebrate their big day surrounded by their family and friends during the joyous holiday season.  Our team was super excited about this wedding as it was one of the first events we had Our Mobile Kitchen on location.  The couple and their guests enjoyed dinner, dancing and the holiday spirit as showcased in these beautiful images by Benjamin Martin Photography, below.
Macy and Bryce's Menu
Pasta Station
Chef-prepared grilled chicken alfredo and marinara with meat sauce right in front of your guests and toss with penne pasta
Harvest Vegetables
A colorful mixture of fresh vegetables including brussels sprouts, asparagus, button mushrooms, red bell peppers, zucchini, yellow squash and baby carrots lightly seasoned and roasted
Dinner Salad
A garden salad served with our house made vinaigrette
Garlic Bread
Crusty Italian bread with a hint of garlic
Slider Station
Chef-prepared grilled chicken sliders and grilled hamburger sliders right in front of your guests
Grilled Chicken Sliders
Marinated grilled chicken breast grilled and served on a freshly-baked soft slider bun with house-made southwest chipotle sauce
Grilled Hamburger Sliders
Grilled hamburgers made by with lightly seasoned fresh ground beef served on a freshly-baked soft slider bun our house-made honey chipotle BBQ sauce
House-Made Potato Chips
Thin slice of white potato that has been cooked until crisp and seasoned
Garnish for Champagne Fruit Skewers
Fresh, seasonal fruit attractively skewered including cranberries
Individually Packaged Charcuterie Boxes
A beautiful display of assorted sliced meats, including salami, smoked ham, pepperoni, and capicola, along with a variety of cheeses, including gouda, goat cheese, sharp cheddar, swiss and pepperjack. Served with olives, crackers, and fresh-baked breads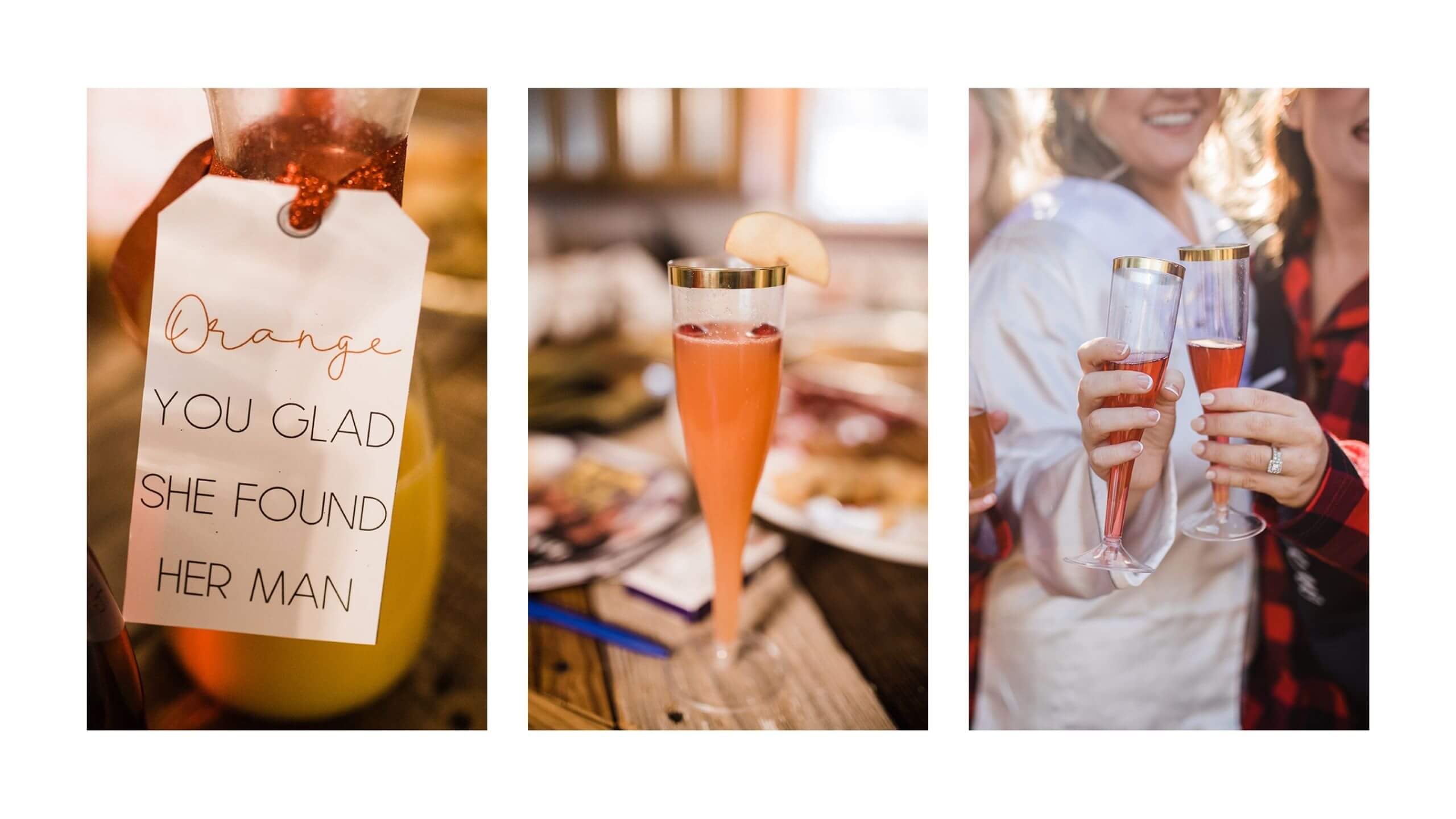 We love this mimosa bar the ladies enjoyed while they were getting pampered and pretty the morning of the wedding.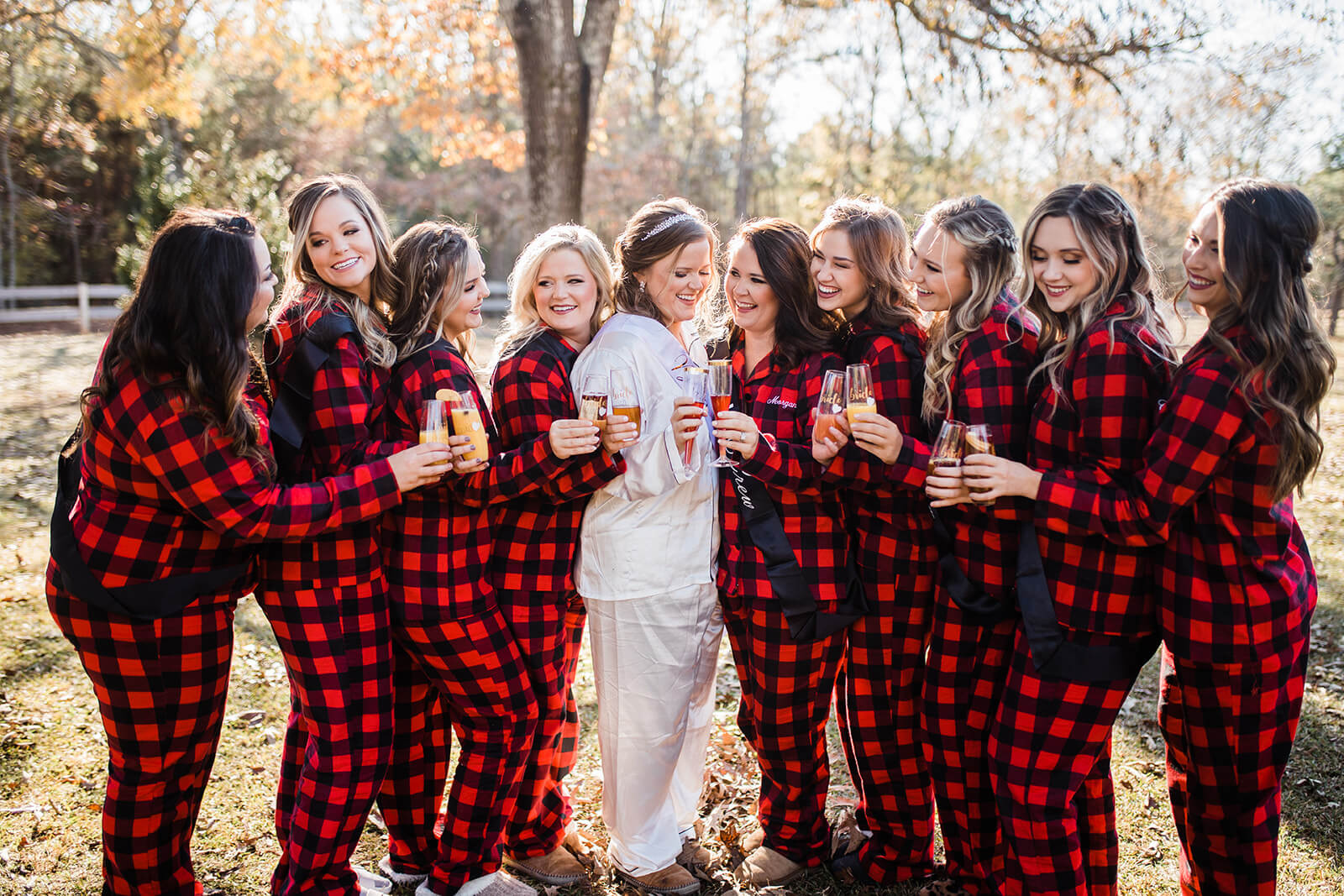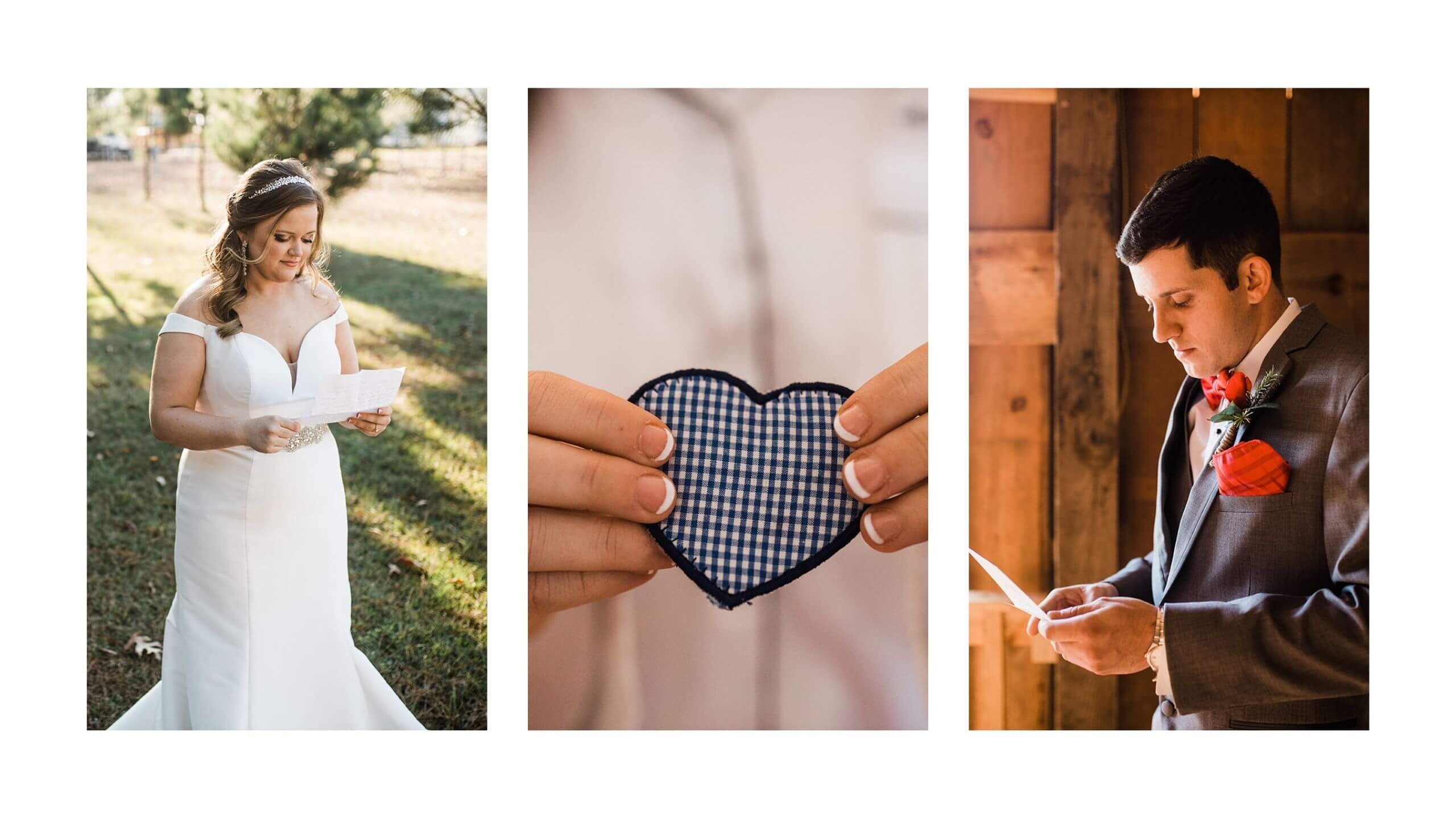 Macy and Bryce read letters from one another before their ceremony.