The only thing Chef Serge loves more than cooking for his clients is cooking with his family.  Chef Serge Krikorian is in the kitchen with his son, Brian Krikorian, whipping up a tasty herb-crusted slow-roasted prime rib to celebrate the Christmas in July catering menu special.  In this episode, Brian and Chef Serge discuss how the Krikorian family often chooses non-traditional entrees for their holiday dinners…good-bye turkey, hello prime rib!  We can't wait for you to learn to cook this Krikorian family holiday favorite on the fifth episode of Cooking with the Kriks.
To snag our Christmas in July special, book your holiday meal before September 1, 2021.  Vibrant Occasions Catering will upgrade your cookies and brownies included with your holiday menu package to assorted dessert bars absolutely free.  Check out our holiday menu options in the image below.  Psst…download the below image and text it to your friends, so they can take advantage of this deal, too!  Can't you just hear the jingle bells?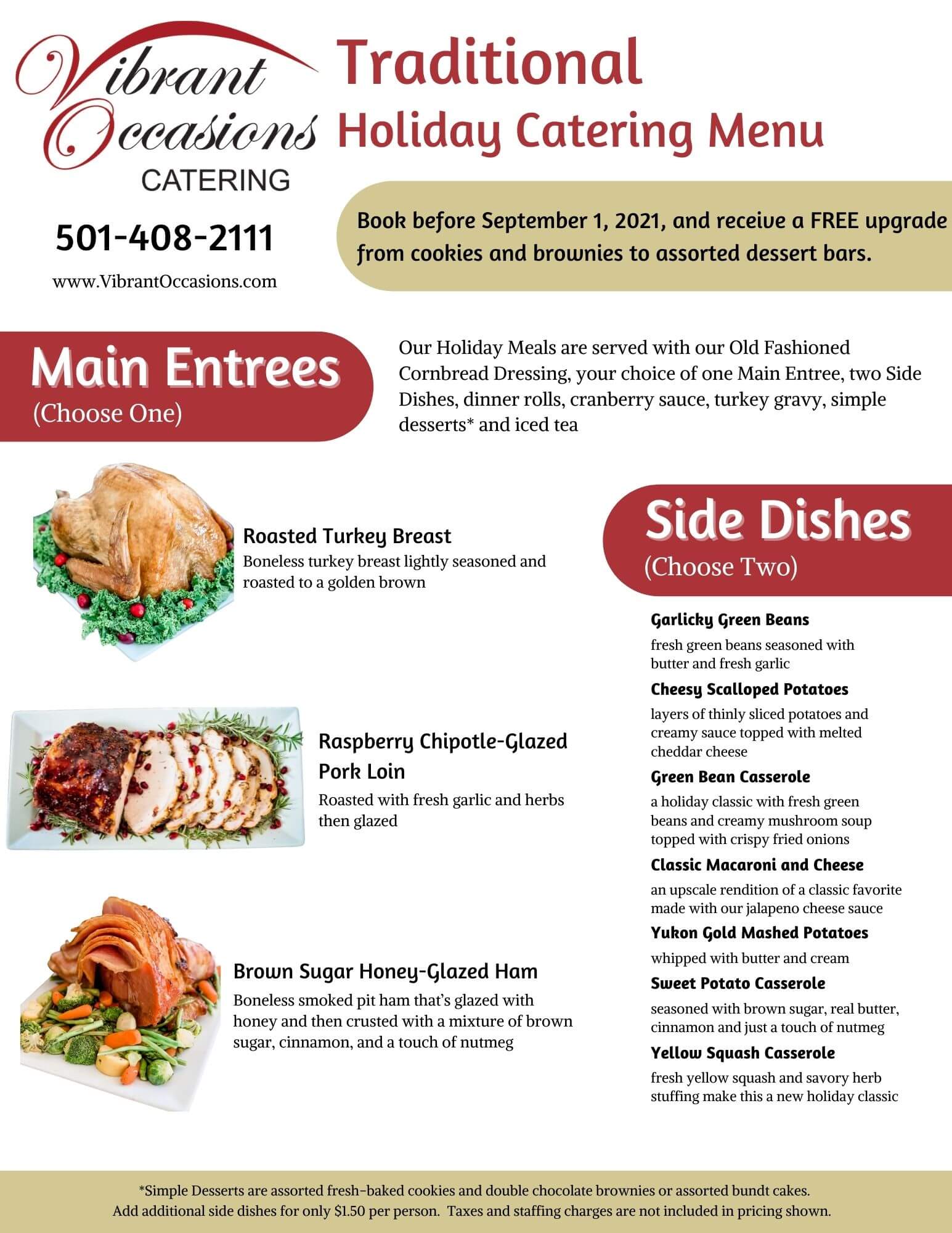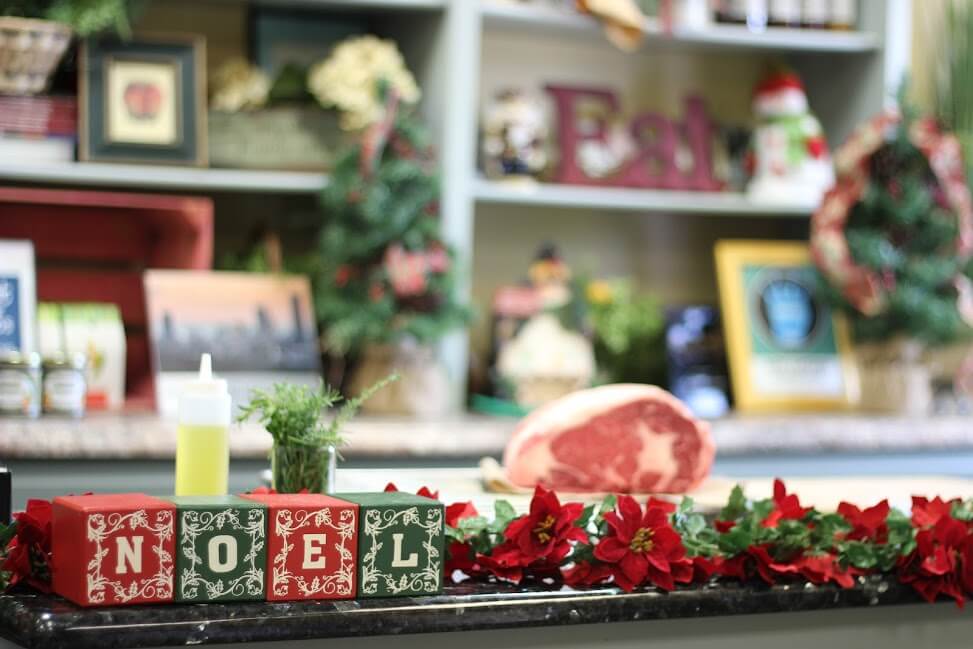 Herb-Crusted Slow-Roasted Prime Rib
6 Pound beef ribeye, boneless lip on 
1/4 Cup Olive Oil
3 Tbls. Minced Garlic
3 Tbls. Kosher Salt
2 Tbls. Rosemary
½ Cup Flour
2 Tbls. Cracked Black Pepper
Rub olive oil all over prime rib. Rub seasonings into the meat and crust the prime rib with the flour.   
Place on a roasting rack inside a roasting pan.  Cook 325 deg in a conventional oven (300 deg in a convection oven) for approximately 3 hours, or until internal temperature reaches 135 deg.
Let stand 10 min before carving.