Chef Serge Krikorian is cooking up his grilled Marinated Chicken & Buttery Lobster Tail recipe with Uché Onyeyiri from Angelo's Garden event venue in Mayflower, Arkansas and Sky Touch Photos.  Uché is a multi-talented entrepreneur within the event industry as the proprietor of one of the most successful venues in central Arkansas and the owner of an award-winning photography company.  After spending over ten years in the wedding business as a photographer, he and his wife, Monaia, set out to build a dream wedding venue inspired by the feedback they had received from hundreds of couples they photographed during that time.  Uché is a family man and enjoys preparing Sunday dinners for Monaia and their children and is interested in learning how to cook grilled Marinated Chicken & Buttery Lobster Tail for future meals. Chef Serge also reveals a pro tip for what gadget is used to test if your meat is done cooking.  Learn this delicious, buttery lobster and flavorful grilled chicken recipe on the eleventh episode of Cooking with the Kriks.
Don't forget to SUBSCRIBE to the Cooking with the Kriks YouTube channel and stay up-to-date on all the fabulous recipes Chef Serge Krikorian shares just for you!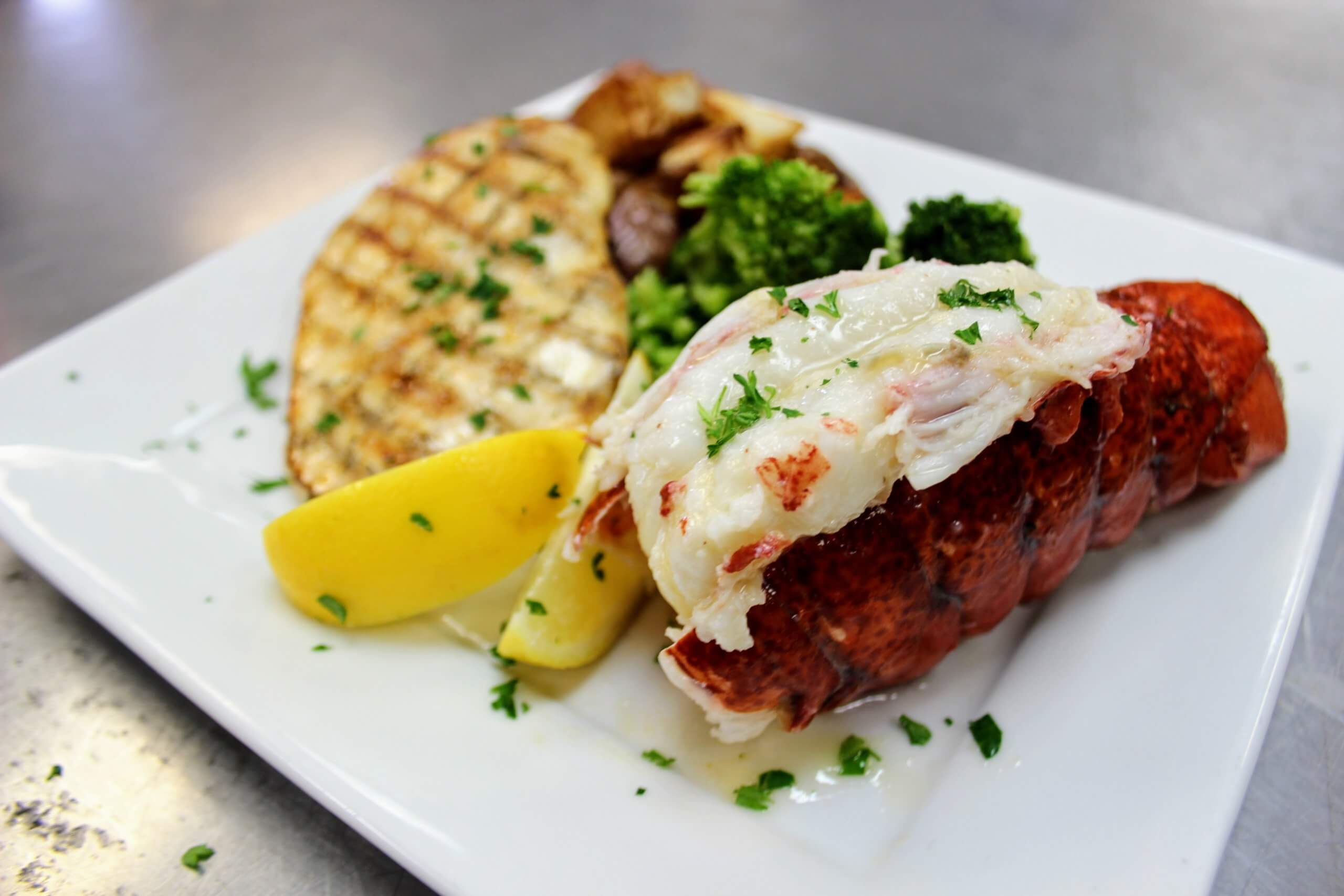 Grilled Marinated Chicken & Buttery Lobster Tail
Lobster Tail
Yields: 2 serving
2 – 3oz Lobster Tail
4oz butter
1 lemon wedge
1/4 tsp parsley
1/4 tsp cayenne pepper
Salt and pepper to taste
Instructions
Cook a raw lobster tail in salted boiling water. Cook it for 1 minute per ounce. (If you bought a 3 ounce tail, then it will need to boil for 3 minutes.) 
Place the tails in an ice bath to stop the cooking. Once cool to the touch, with a pair of kitchen scissors, cut from the down to the little fins at the bottom of the lobster. Wrap the tail in a towel and squeeze it with your hands until you hear the shell crack. Now separate the shell from the meat.
Heat the butter in a pot, but be mindful of the temperature. You're poaching the tail, not boiling it. Once the butter is hot, add lemon wedge and seasonings. Stir to combine, and drop in the lobster tail. Keep the tail in the butter mixture for 2 minutes, basting frequently.
Serve with the marinated chicken breast, steamed broccoli and roasted potatoes.
Marinated Chicken
Combo oil, canola and olive
1/4 Cup lemon juice
1 tsp salt
1/2 tsp black pepper
1/4 tsp oregano 
1/2 tsp basil
1 tsp garlic, minced
1/4 tsp crushed red pepper
4 boneless skinless chicken breasts
Instructions 
Combine all the ingredients together. Pour marinade over chicken breasts and marinate for 4 hours. 
Heat a cast iron skillet grill pan to a medium-high heat. Place the chicken breast in the pan away from you. Cook for about 3-4 minutes on each side. Make sure the internal temperature reaches 165 degrees. Let rest for about 3 minutes before serving.