Bloody marys and greyhound cocktails, two opposite sides of the spectrum. Sweet and salty, making them the perfect complimentary cocktails for your bridal shower or any event. The bright colors and unique tastes will make your bar appear and relish with vibrance on every occasion!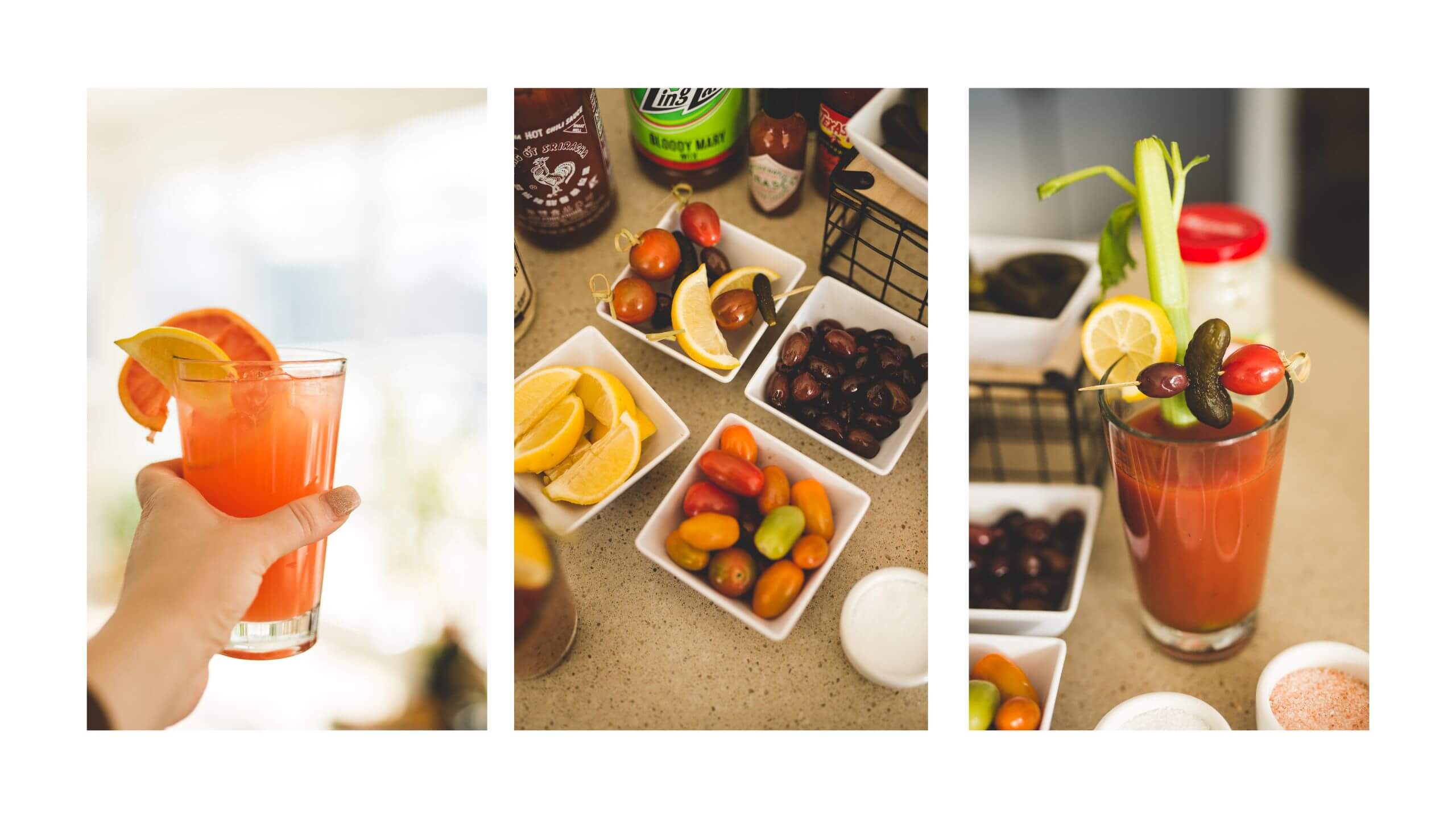 Building the Best Bar
Having a variety of tastes not only makes your bar unique but aesthetic. Having bloody marys allows for many kinds of salty hors d'oeuvres and savory vegetables. Greyhound cocktails let you bring in some sweetness with grapefruit, lemons, limes, and frankly any other sweet fruits. Combining all of the colors will give your bridal shower a nice touch and an excellent place for pictures. Charcuterie is definitely a staple when it comes to sweet and savory snacks, making this bar not only doable but a must.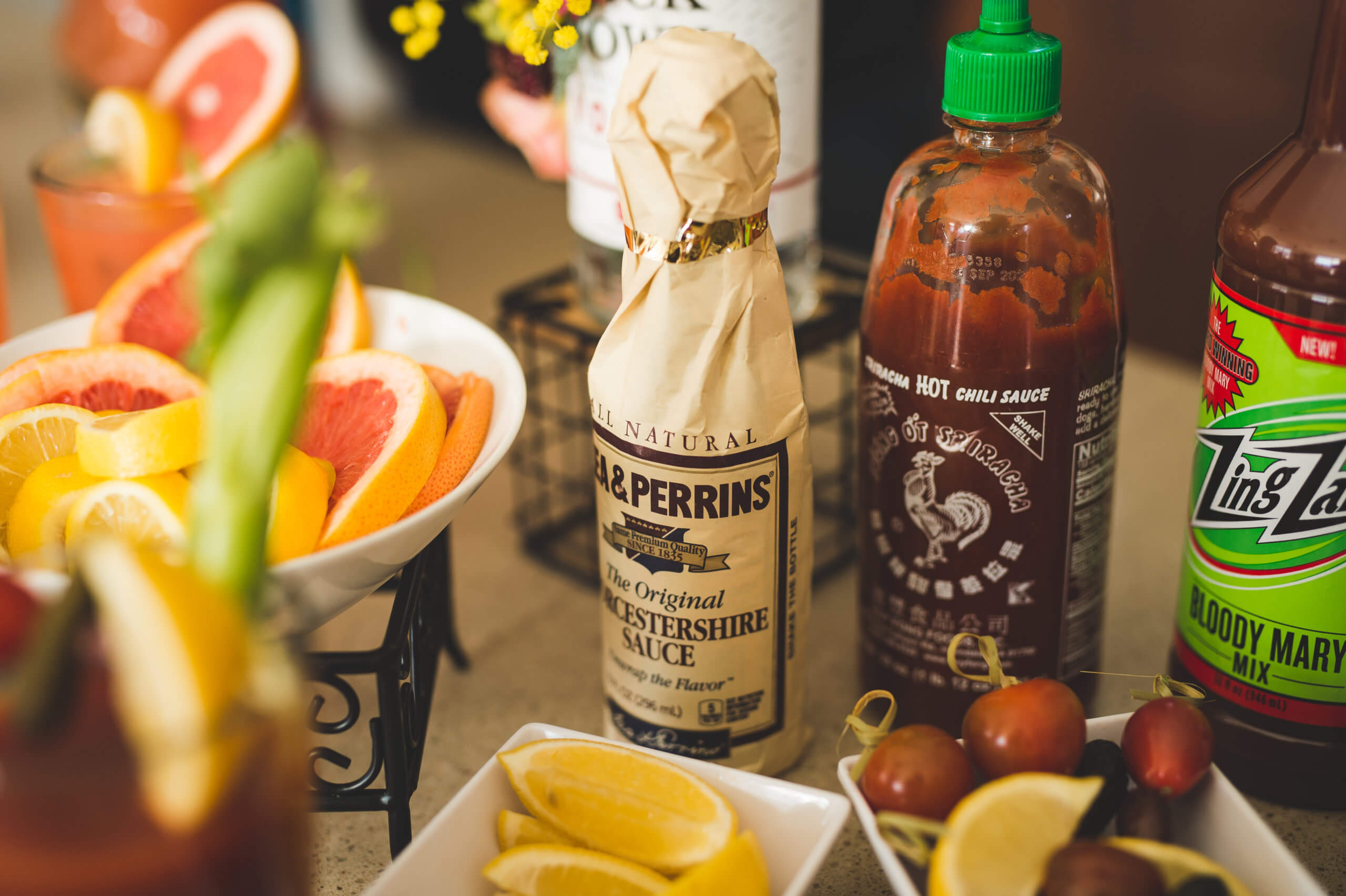 The Perfect Match
Not only do bloody marys and greyhound cocktails go well together, but they also go well with bridal showers. Bridal showers are typically morning or afternoon events, making them the perfect time for brunch. Brunch foods mostly consist of light dishes, usually topped or paired with fruits and vegetables. Which is coincidentally what pairs with these two cocktails the best. There are other mouthwatering entrees you could pair with these cocktails, as well. Garlic pita bread dipped in a luscious hummus, a vanilla greek yogurt peppered with raspberries and strawberry sauce, or a buttery avocado toast topped with juicy salmon, crumbling feta, and deluxe capers.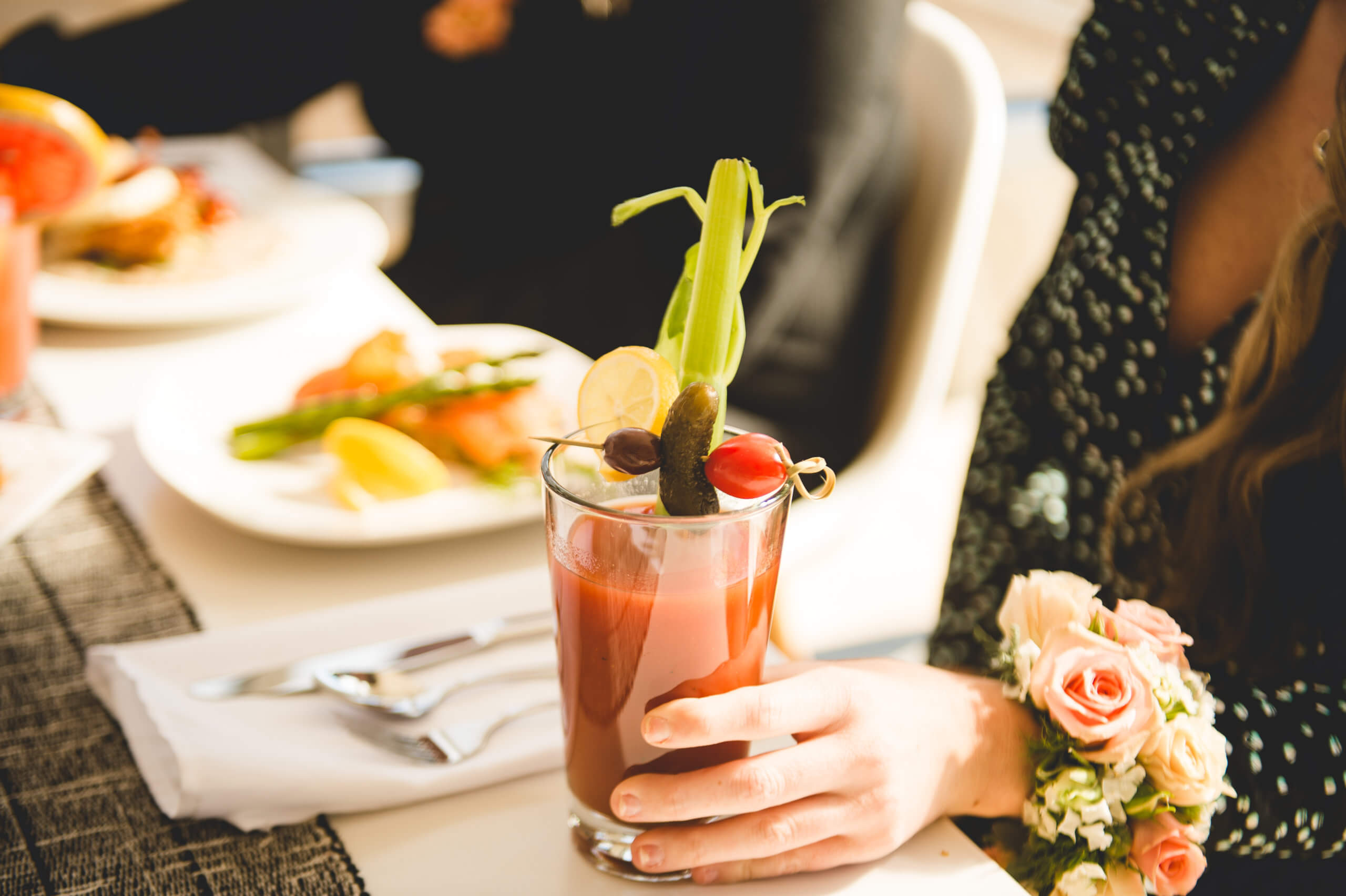 The Bloody Mary Cocktail
The ingredients of a bloody mary would catch anyone's eye. Tomato juice, vodka, worcestershire sauce, and celery? Sounds like a healthy smoothie to me! You can easily spice up your bloody mary cocktail with an array of toppings and garnishes, as well, making it very versatile with taste. Here are a few things you could add to your bloody mary to make it pop with flavor:

Black Pepper
Black Olives
Cayenne Pepper
Celery Stalks
Cherry Tomatoes
Dill Pickles
Green Olives
Lemon Slices
Hot Sauce
Worcestershire Sauce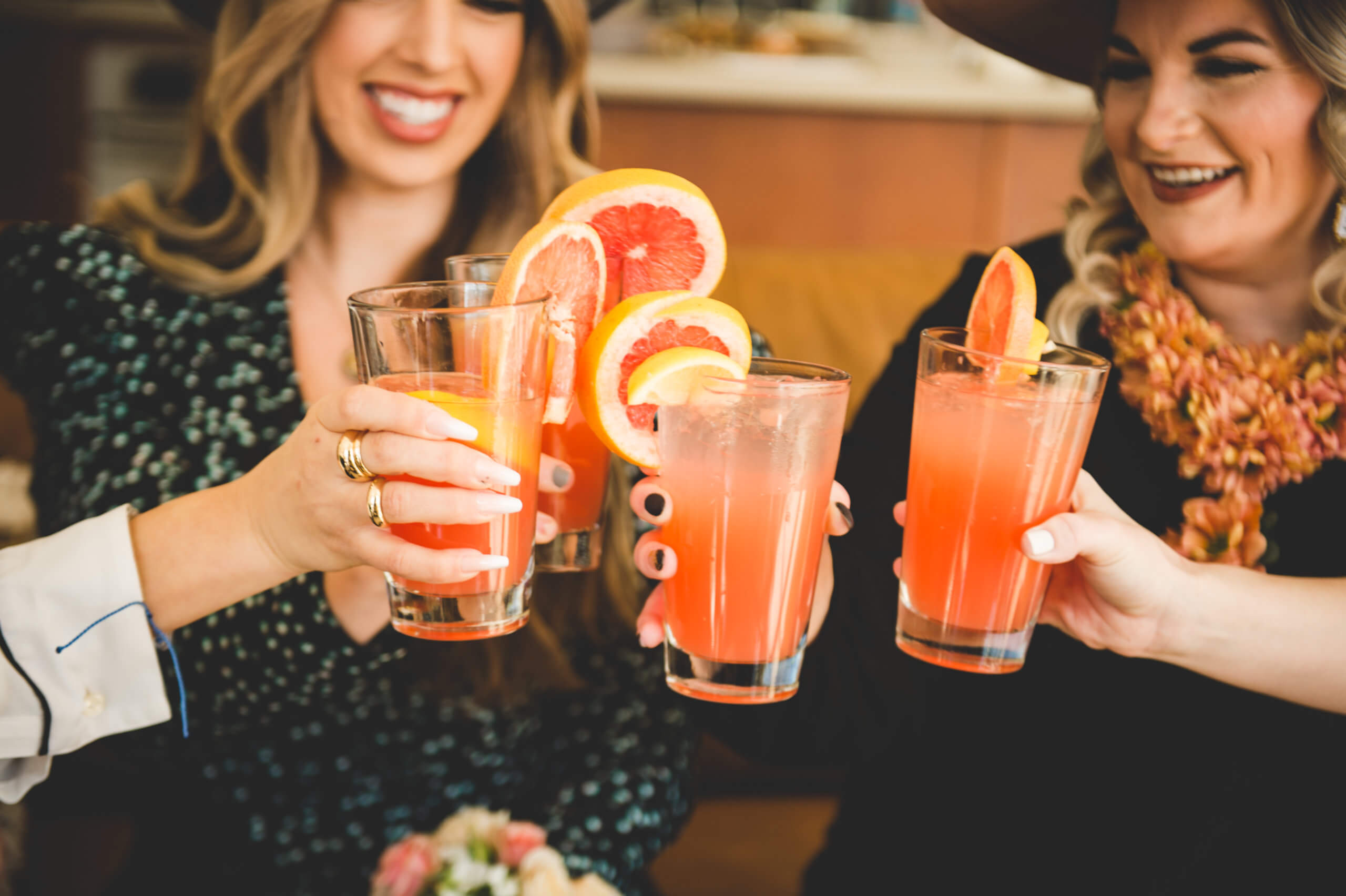 The Greyhound Cocktail
The greyhound cocktail is a simple yet sweet one. With grapefruit juice, vodka or gin, it's an easy and affordable option for anyone's bar. Not only easy and affordable, but also beautiful with the light pink of the grapefruit juice pairing with the dark red of the tomato juice, creating a scene that would catch anyone's eyes. Finding fruits to pair with this delectable cocktail is fairly easy. Any citrus fruits will complement the look and taste of the greyhound, and if you don't like the citrus, you can add any of your favorite, sweet fruits. Here are a few things you could garnish or add to your greyhound cocktails to make them even tastier:
Cherries
Grapefruit Slices
Lemon Slices
Lime Slices
Mint Leaves
Orange Slices
Rosemary Sprigs
Strawberries
A Must-Have
The bloody mary and the greyhound are two great cocktails that will spice up your bridal shower brunch. Entertainment, pictures, gifts, and cocktails?! Who could pass that up? Especially when it's easy to serve and to prepare. Keep your guests refreshed and entertained all afternoon.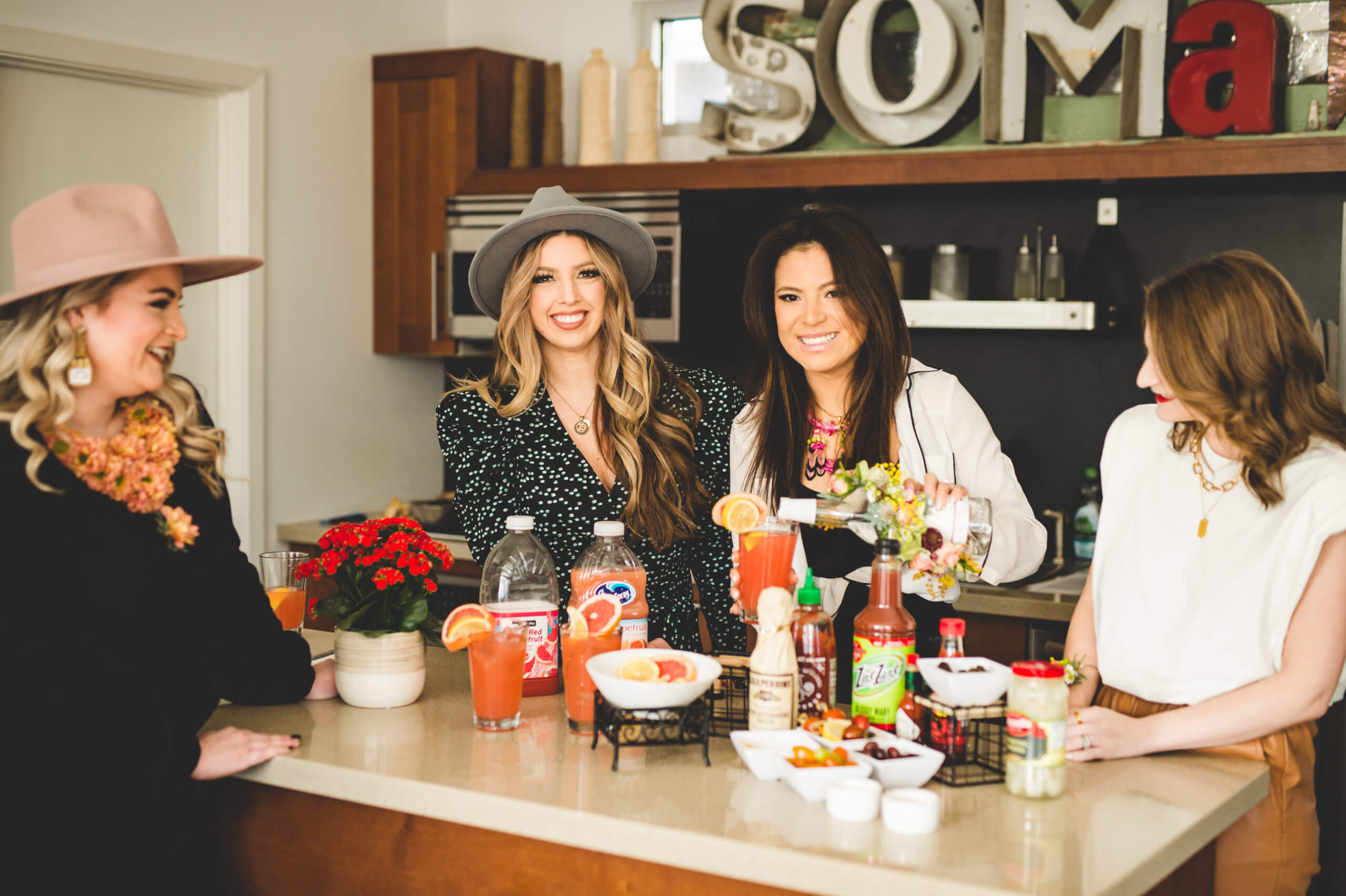 Bloody Mary and Greyhound Recipes
Bloody Mary
1.5 oz Rock Town Distillery Vodka
Bloody mary mix
Your choice of add-ins
We recommend olives, celery and a little hot sauce to spice it up!
Greyhound
2 ounces Rock Town Distillery Vodka
4 ounces grapefruit juice
Lemon wedge, or lime wedge, for garnish