On this
episode
of Cooking with the Kriks, Chef Serge Krikorian is cooking Cuban pot roast with event planner, Michelle Stewart, with
DYV Events
.  A mechanical engineer by trade, Michelle brings a unique perspective to the planning industry with a focus on corporate and nonprofit events, conferences and weddings. DYV Events began in 2011 with a home office in Little Rock, Arkansas.  Since then, DYV Events has expanded its reach into the New England region with its home office now based in Bedford, New Hampshire and a satellite office in Little Rock, Arkansas.  Michelle travels between the two regions throughout the year for various events she plans and executes.  Michelle has been regularly featured on ABC's KATV Channel 7's Good Afternoon Arkansas show and is also a certified Professional Wedding Planner (PWP) with the Association of Bridal Consultants (ABC) along with being a member of the local Chambers of Commerce.   Learn this Cuban pot roast recipe featured on season two,
episode two
of Cooking with the Kriks.
Don't forget to SUBSCRIBE to the Cooking with the Kriks Youtube channel and stay up-to-date on all the fabulous recipes Chef Serge Krikorian shares just for you!  Stay tuned for more season two episodes featuring flavors from around the world (Chef Serge's specialty!).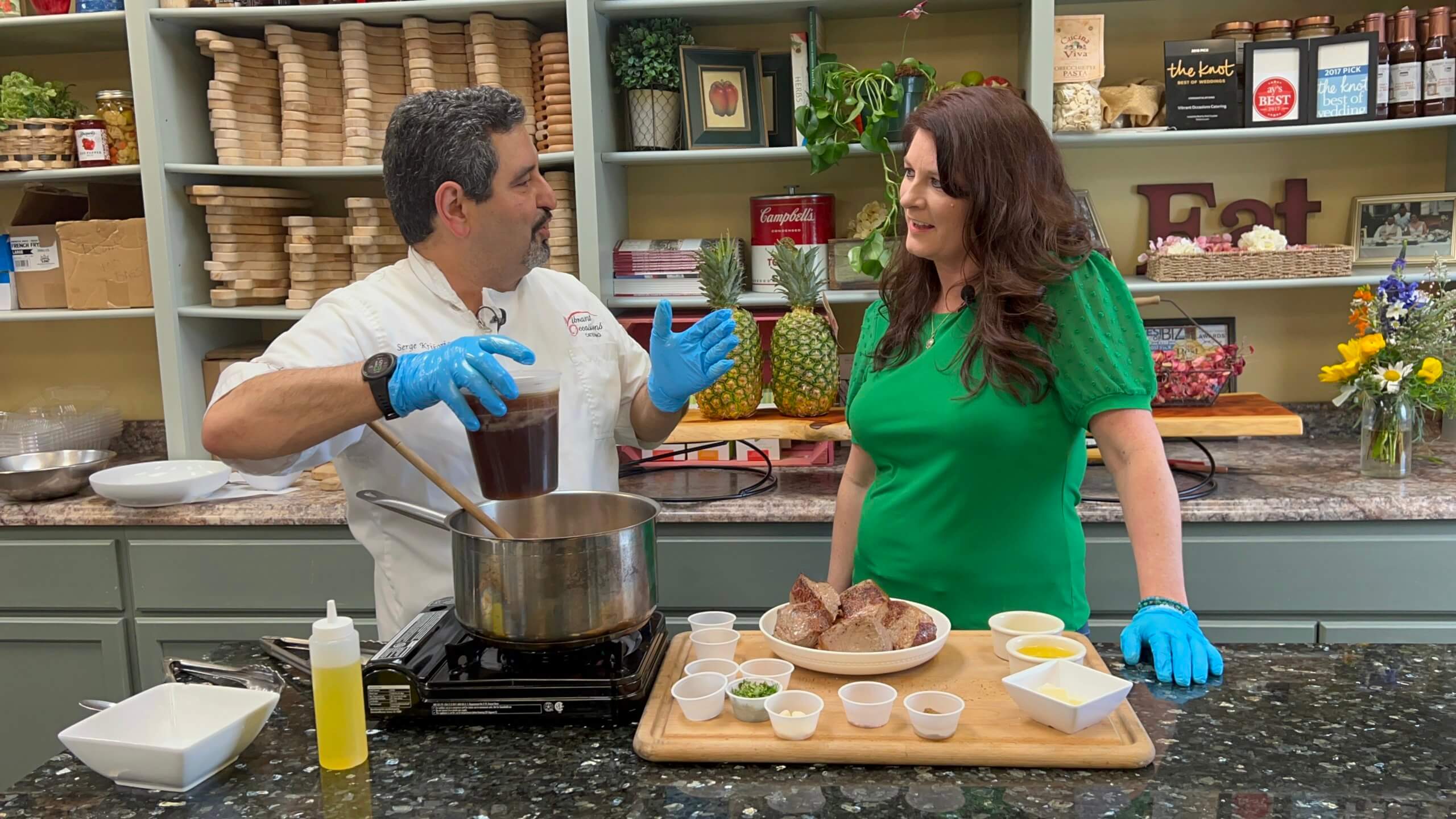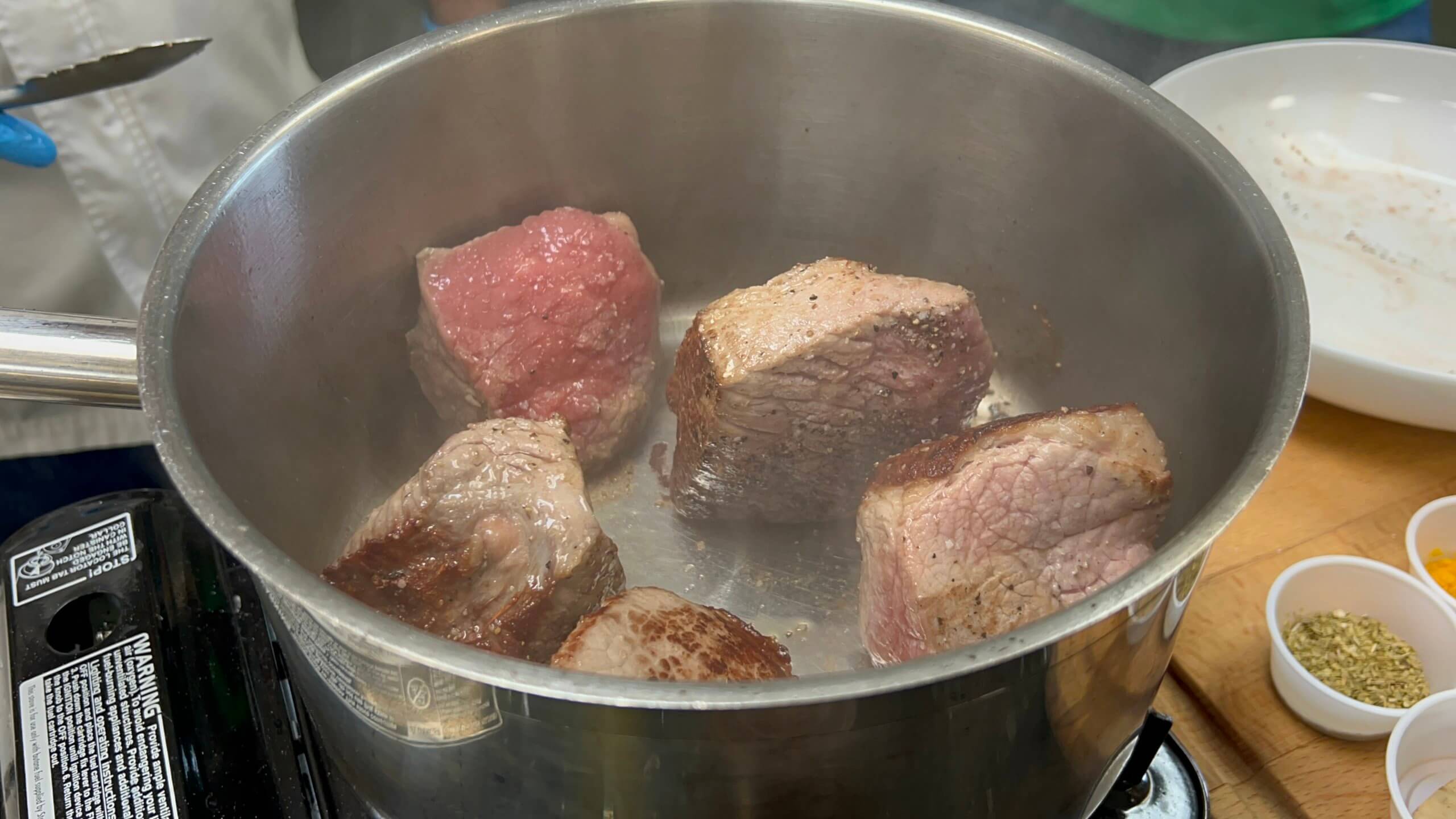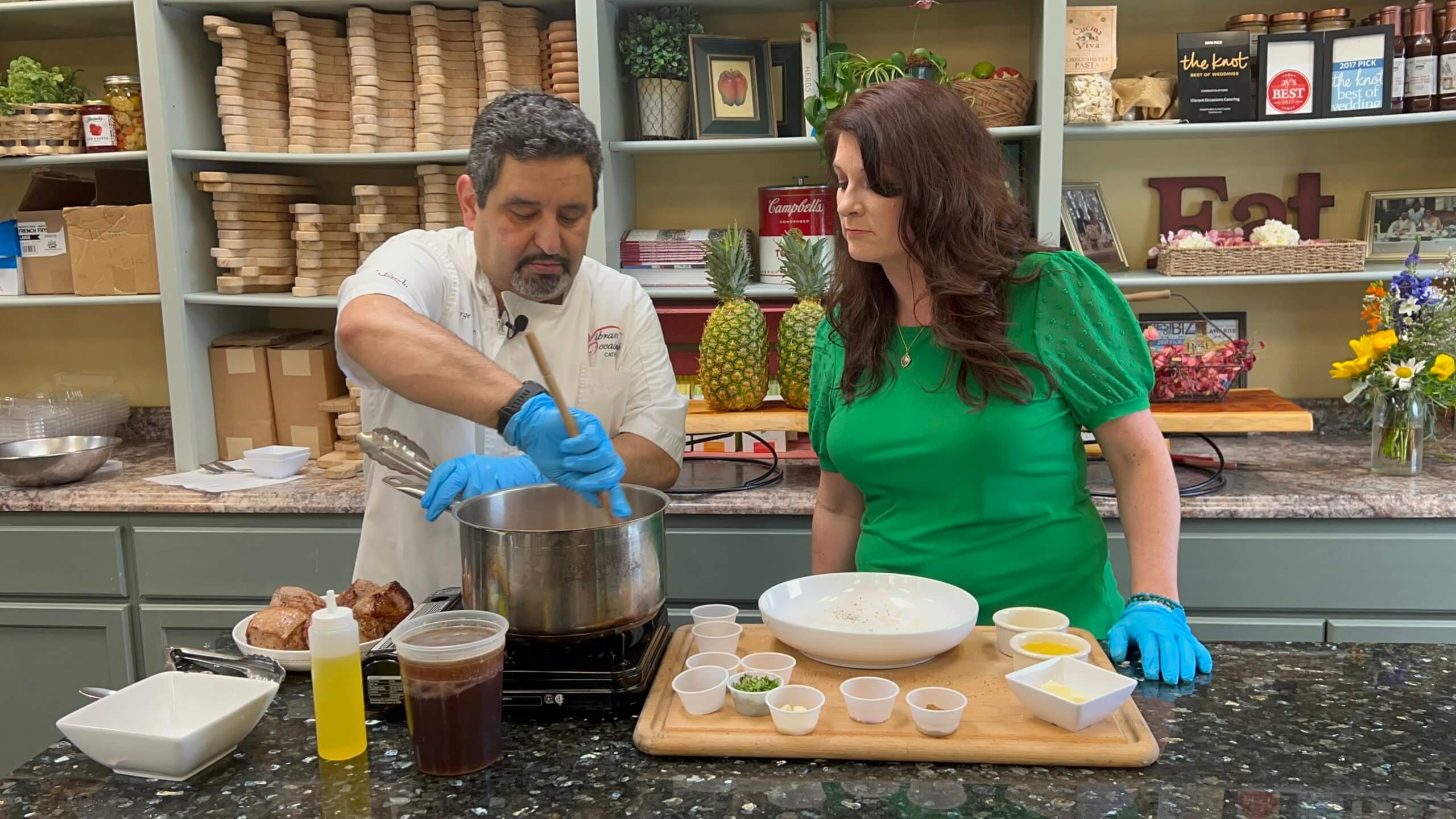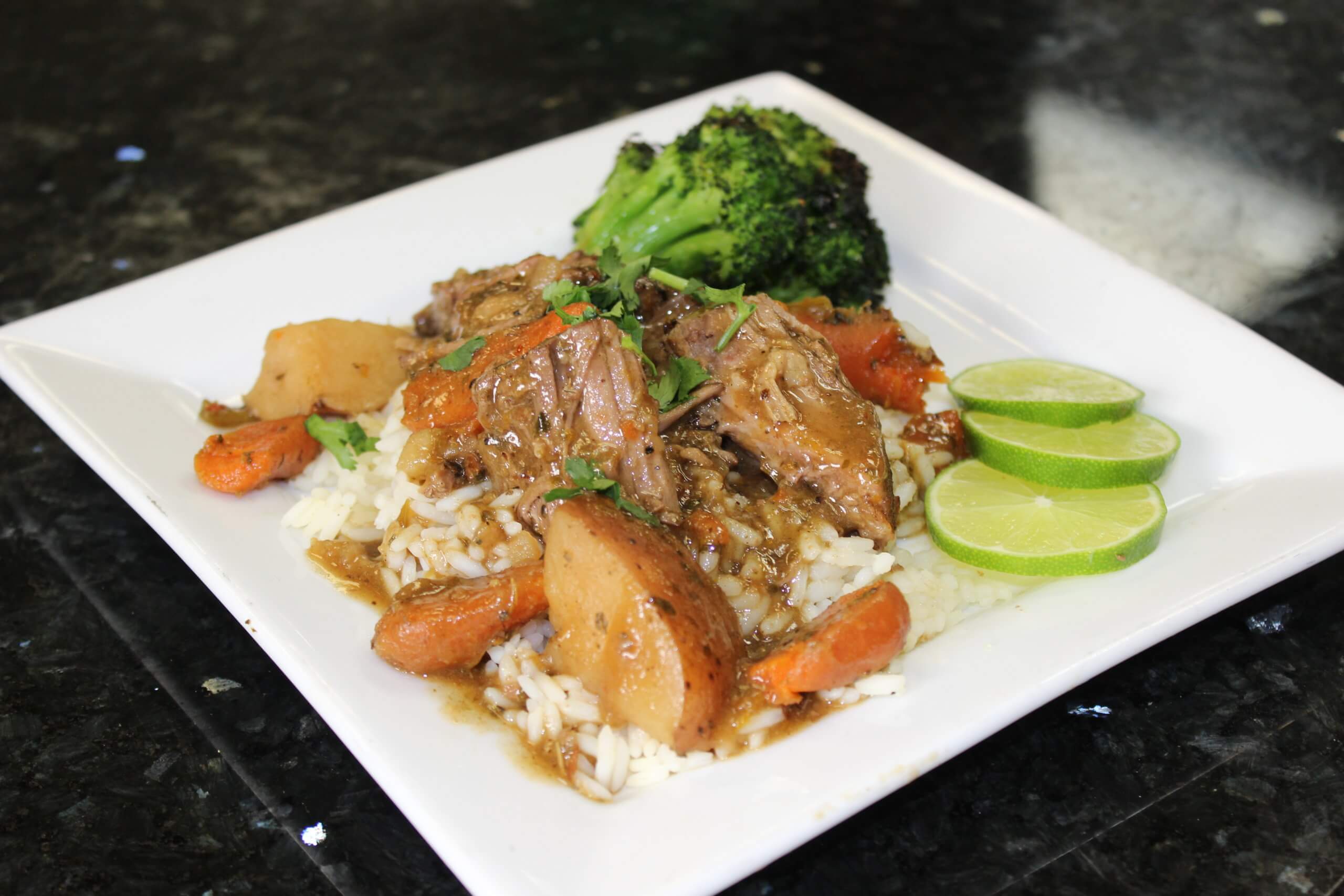 Cuban Pot Roast Recipe
Ingredients
3 lbs eye of round
2 Tbsp. grapeseed oil (or canola)
2 tsps. Kosher salt
1/4 tsp. coarse ground black pepper
1/2 lbs carrots, chunks
1/2 lbs celery, chucked
1 lbs red potatoes, chunks
1 orange large orange, juiced
1 Tbsp. orange zest
1/4 Cup cilantro
1/4 Cup lime juice
2 tsps. cumin
2 tsps. dried oregano
1/4 tsp. crushed red pepper flakes
4 cloves garlic, minced
2 bay leaves
3 Cups beef stock
3 Tbsp. butter, optional
Instructions
Preheat oven to 325 degrees. Add the grapeseed oil to a bottom-heavy pan and heat to medium-high heat.
Season the chuck roast liberally with Kosher salt and pepper.
Once the pan gets hot, add in the roast and brown it all over, about 4-5 minutes on each side. Remove the roast from the pan, and add the carrots, celery and potatoes, cook for two to three minutes on high heat, stirring occasionally. Add a little beef broth to help deglaze the pan
Add the meat back into the pan with the vegetables. Add the remaining ingredients into the pot.
Chef Serge Tip: If your pan is not oven safe, place a dish in the oven for a few minutes to preheat it before adding the hot ingredients into it.
Cover the pan with aluminum foil and cook for about 3 to 3.5 hours. To know if it is done, the meat will fall apart once you stick a fork in it.
Chef Serge Tip: If the liquid evaporates before the roast is done, add a little water.
Once the roast is done, remove the meat and vegetables from the liquid. Add the pan to medium-high heat. (If you used a different dish, pour liquid back into the original pot.) To cut the acidity, add about 3 tablespoons of butter.
Chef Serge Tip: If you want your gravy to be a little thicker, mix 1 tablespoon of cornstarch and 1 tablespoon of cold water together, then add to the gravy.
Add the meat and vegetables back into the gravy, and serve over rice!