Vibrant Occasions Catering is committed to participating in the efforts of local nonprofits that directly benefit the communities in which we serve. We were honored to serve our community at First Security Bank in Benton to raise funds for the EMpact One Foundation's Grab'n Go Benefit Breakfast. With over 25 years of experience in community involvement, youth development, leadership, entrepreneurship, and business administration, the EMpact One Foundation was co-founded by Lisa Weeks and Brooke Plack with the mission to "transform the way our youth impact the world. With the support of charitable giving from generous donors, active fundraising campaigns, and grant funding, EMpact One commits to giving today's youth and their families the best possible chance to thrive and succeed. The EMpact One Foundation is a 501(c)3 nonprofit organization. Vibrant Occasions loves breakfast, but breakfast for a cause we believe in…even better!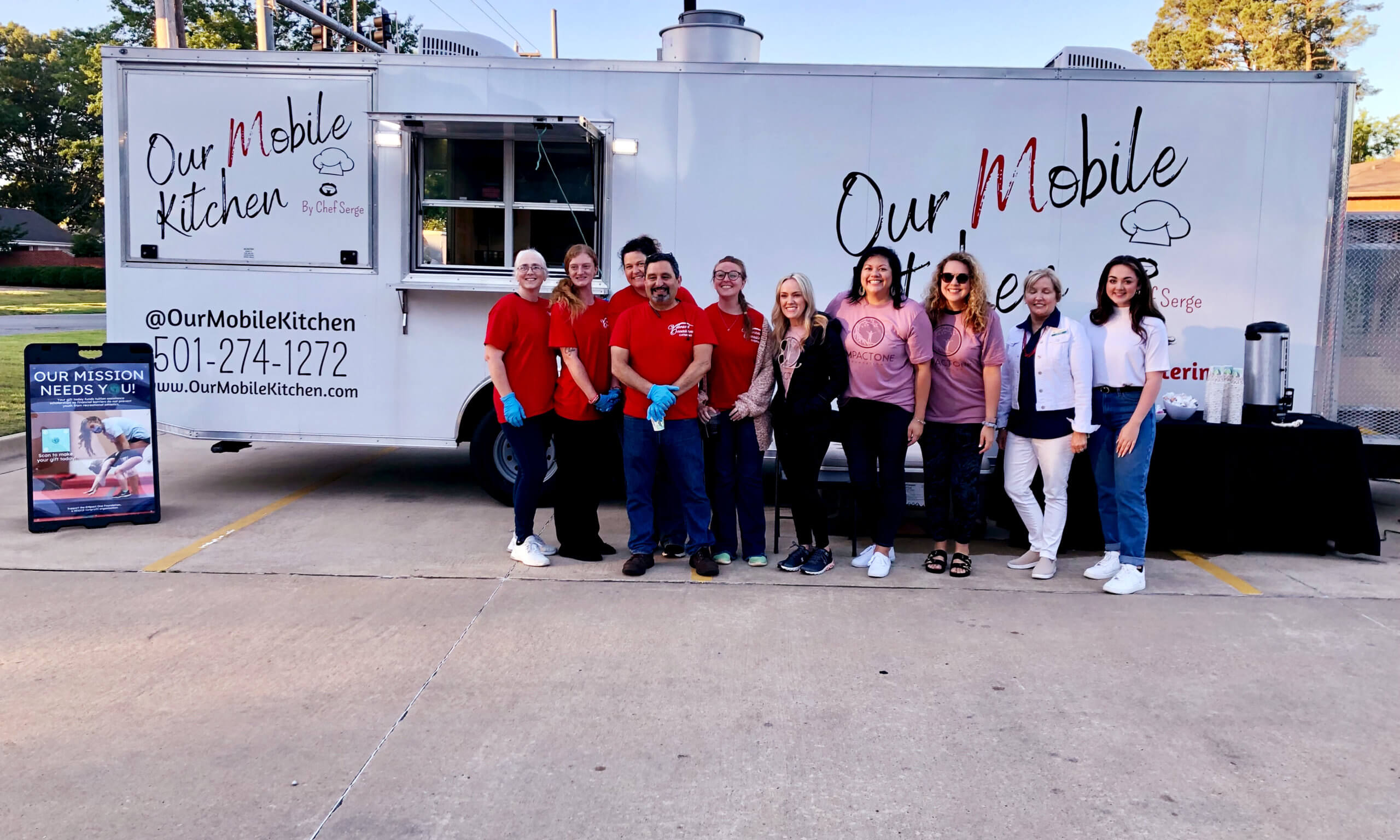 "From athletic opportunities to leadership development to resources for families, we believe in the power each person has to shape the future of youth in Saline County, Arkansas. Through the Tuition Assistance Program, EMpact provides financial assistance to give more  youth access to the physical, mental and emotional benefits through athletic programs such as  gymnastics, swim, soccer and much more," said Desiree Paulhamus with The EMpact One Foundation.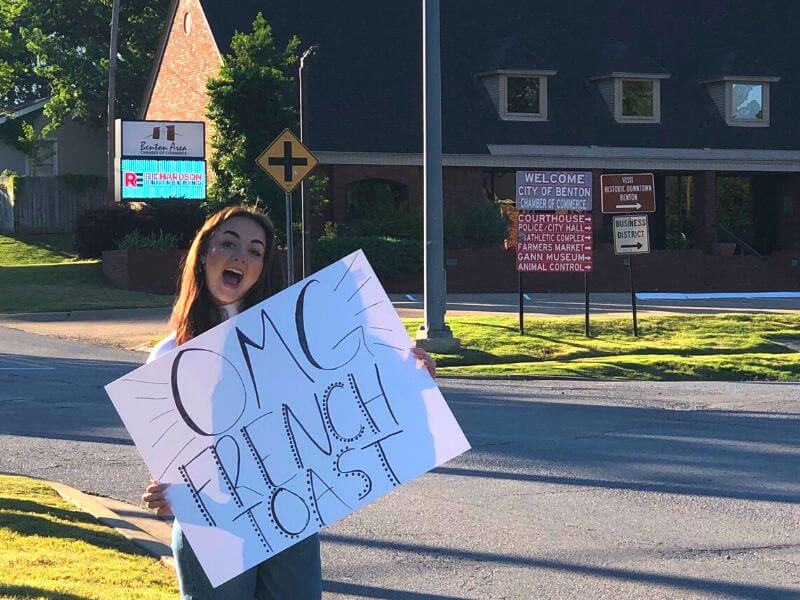 Menu items Vibrant Occasions served at the Grab'n Go Benefit Breakfast:
OMG French Toast: Fresh brioche stuffed with mascarpone and topped with vanilla  creme, caramel, fresh strawberries, and toasted coconut. O. M. G. 
Breakfast Tacos: Scrambled eggs tucked inside flour tortillas with a choice of Shredded  Beef Brisket or Pollo Asado. Topped with pico del gallo and cotija cheese.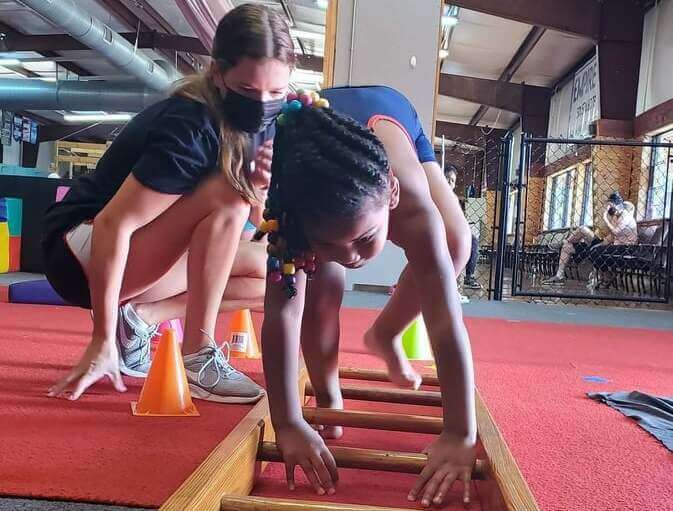 Mission objectives of The EMpact One Foundation:
Providing access to high-quality experiences for children and families.
Building character and emotional intelligence within a child.
Empowering youth through leadership training and development opportunities.
Promoting inclusivity and cultural infusion.
Supporting the physical and mental wellness of children and youth.
Advancing parent, sibling, and community support through training and resources.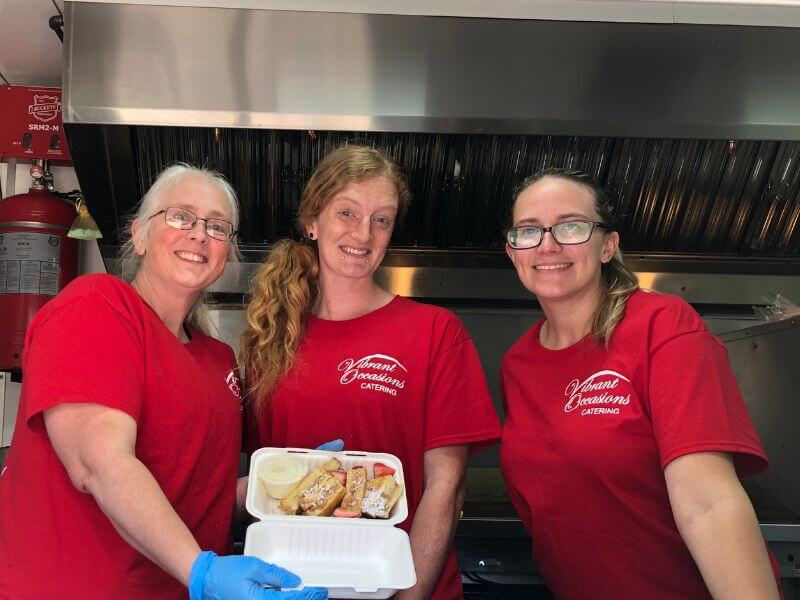 We had a wonderful time at the Grab N' Go Breakfast and look forward to all the wonderful things to come for this Benton, Arkansas-based foundation helping our community's children.  To make a donation or volunteer your time, please contact Desiree Paulhamus at desiree@empactone.org or visit their website here.  Donations made directly to EMpact One are tax-deductible to the full extent allowed by law.
All photos courtesy of Desiree Paulhamus, Director of Communications & Development for EMpact One Foundation.