Teaming Up
Vibrant Occasions and the Boys and Girls Club of Central Arkansas teamed up on May 12th, 2022 to create a beautiful banquet at The Venue at Westwood. Yet again, a lovely menu complete with hors d'oeuvres served during cocktail hour and we didn't forget the desserts. Extravagant red and white centerpieces adorned atop silky red and white linens were the perfect companions for the charming dinner. With a special guest speaker David Bazzel, a former Razorback linebacker for the U of A, making this event spectacular!
Boys & Girls Club
The Boys & Girls Club is a nonprofit organization that is dedicated to the youth of America and committed to inclusion and safety. They have a mission of enabling all young people, especially those who need us most, to reach their full potential as productive, caring, responsible citizens. They also have a vision of providing a world-class Club Experience that assures success is within reach of every young person who enters the doors, with all members on track to graduate from high school with a plan for the future, demonstrating good character and citizenship, and living a healthy lifestyle. They believe that every kid has what it takes. The mission and core beliefs of Boys & Girls Clubs fuel their commitment to promoting safe, positive, and inclusive environments for all. Boys & Girls Clubs of America supports all youth and teens – of every race, ethnicity, gender, gender expression, sexual orientation, ability, socio-economic status, and religion – in reaching their full potential.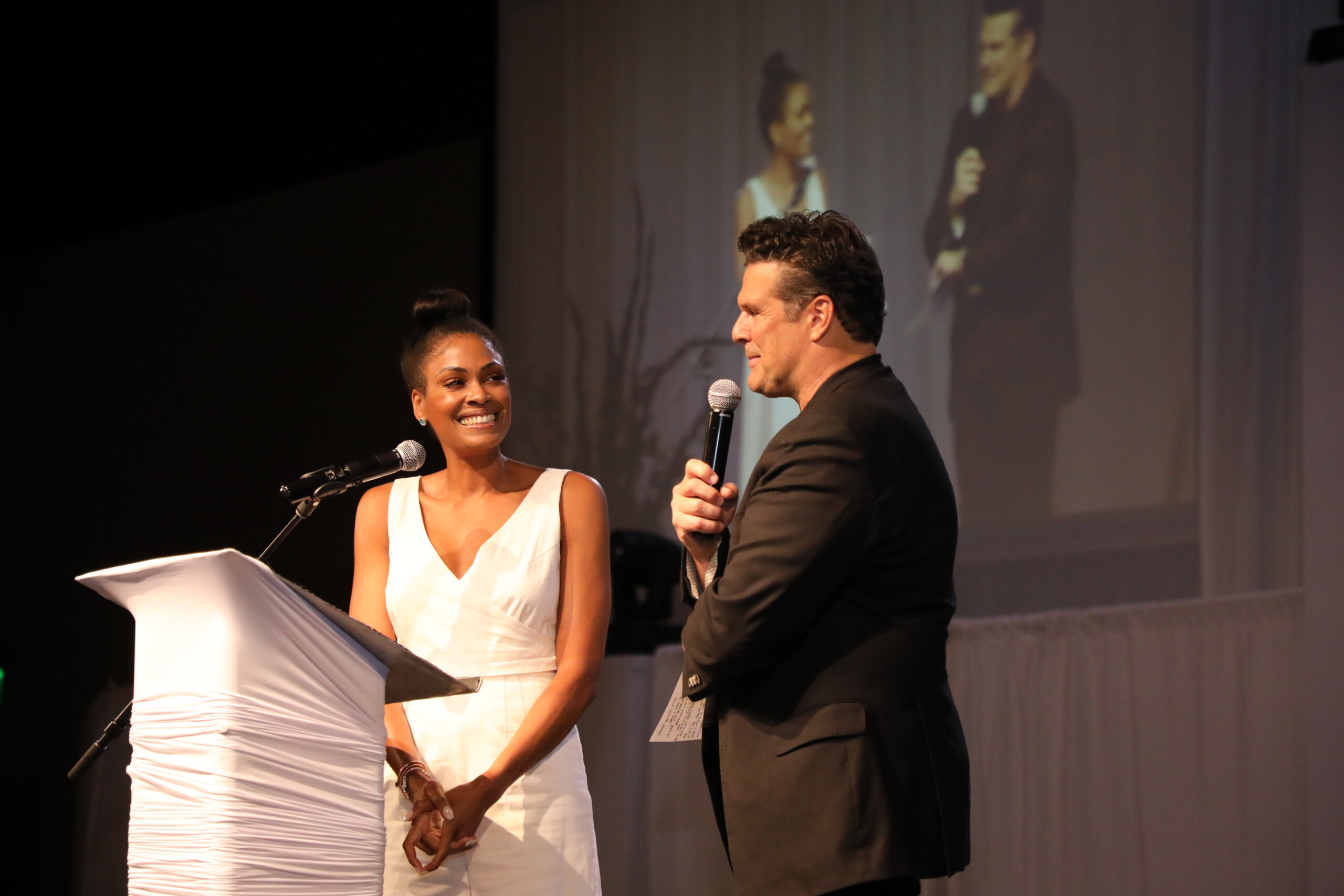 The Menu
With an extensive menu and time for a cocktail hour, the banquet was a success.
Hors d'Oeuvres
Cheese Stuffed Mushrooms
Fresh mushroom caps stuffed with a blend of cheeses and seasoned bread crumbs and baked until gooey
Razorback Bites
Applewood smoked house-cured bacon bites tossed with a sweet onion jalapeno barbeque sauce
Antipasto Skewers
Fresh balls of mozzarella cheese skewered with slices of pepperoni and fresh grape tomatoes then drizzled with a basil pesto sauce.
After everyone had their cocktails and hors d'oeuvres, they were ready for more! The main meal was on its way and ready to impress these guests.
Dinner
1st Course, Dinner Salad
A garden salad served with our house Greek dressing
2nd Course, Cajun Pork Loin
A boneless pork loin marinated in a rich blend of Cajun spices and slow-roasted
Cheesy Grits
Stone ground with sharp cheddar
Seasonal Vegetables
A colorful mixture of fresh, seasonal vegetables
Vegan and Vegetarian Option
Stuffed Acorn Squash
This vegan dish features P. Allen Smith's Ralston Farms' Harvest Blend Rice combined with fresh sauteed vegetables including chickpeas, spinach, peppers, and corn along with dried cranberries and toasted walnuts all stuffed inside a roasted acorn squash and drizzled with a vegan cucumber aioli.
To top it all off, some sweet treats were placed on the tables, unable to be ignored!
Desserts
Chocolate Delight Shooters
A luscious dessert that starts with a pecan shortbread crust topped with layers of sweetened cream cheese, velvety chocolate pudding, and whipped cream served in individual glasses
Strawberry Cheesecake Shooters
Creamy New York Style Cheesecake on a sweetened graham cracker crust served in individual shot glasses topped with sweetened strawberries.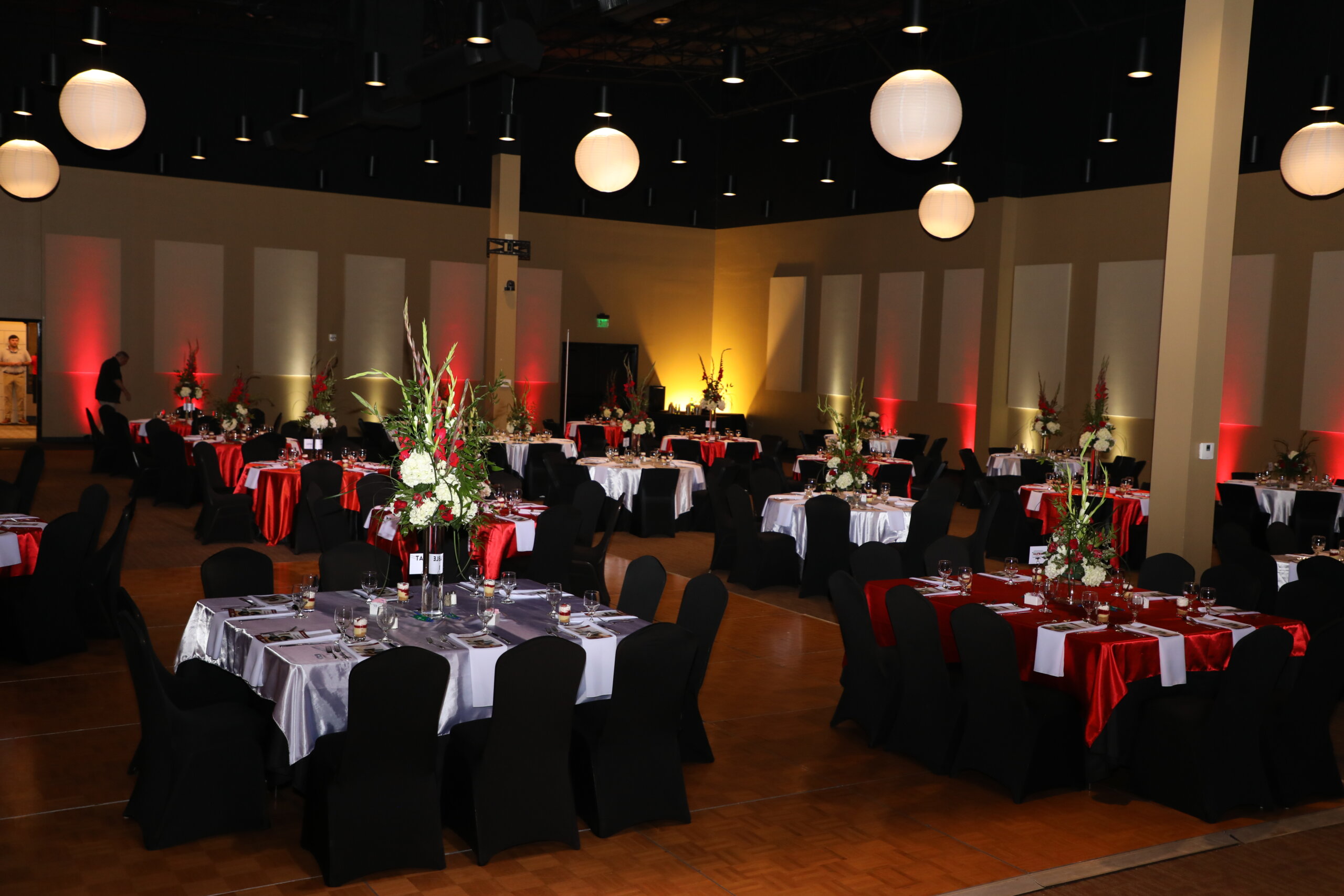 We had an amazing time at the banquet and were so happy to be able to create something beautiful with the Boys and Girls Club. We are looking forward to seeing what they plan for next time. 
Thank you to Vanessa Thomas Russell, Resource Development Director for the Boys & Club of Central Arkansas, for sharing the beautiful photos with us.