Today we are celebrating some of the wonderful activities our staff participates in as part of our company culture club called MIVE, an initialism acronym that stands for "Make It Vibrant Everyday."  Vibrant Occasions founded the MIVE culture club this year and have had a lot of fun with it.  Back in March of 2022, chef Serge and his wife, Mary, attended the 2nd annual Heart Leadership Workshop in Denver, Colorado hosted by a team at Footers Catering.  The workshop aims to revolutionize the hospitality industry through culture and heart leadership. Footers Catering is owned by second generation catering professionals, Anthony and April Lambatos.  While Anthony's father, the original founder of Footers Catering, taught him first generation lessons like how to pour his heart into his work, Anthony's second generation learning quest is focused on how to pour your heart into your staff and the people you serve.
Chef Serge and Mary Krikorian, owners of Vibrant Occasions, brought back the lessons they learned at the Heart Leadership Workshop and immediately started implementing them into their own company culture. MIVE culture club was born and one of the main objectives has been to create group activities on a consistent basis that the staff can take part in as a way to bond, share moments together and have some fun.  The hospitality industry can be busy and even brutal at times due to jam-packed schedules, working on holidays and simply being the people-pleasers that are found within the field.  Coming together to create memorable experiences not only generates genuine, authentic connections between staff members, it also translates out into the community.  If a company's staff is happy and less stressed, that attitude will radiate onto clients and anyone served by Vibrant Occasions.  We consider our team as our work family (and many of our team members are actually family), so how we treat one another is paramount to our success as a company, but more importantly as people and leaders.
Here are some takeaways from Anthony and April Lambatos' core values on leading that really hit home with Serge and Mary.
Lead
Value people for more than the job that they do. People aren't separate from who they are away from work and at work.
Look at people as people and help them through every phase of life. Everyone has a psychological need to be appreciated, validated, understood and affirmed. We often forget to do the meaningful things that make the most impact in our employees' lives.
87% of employees expect their employers to support them in balancing work and personal commitments. We have to understand where people are at all different points in their lives.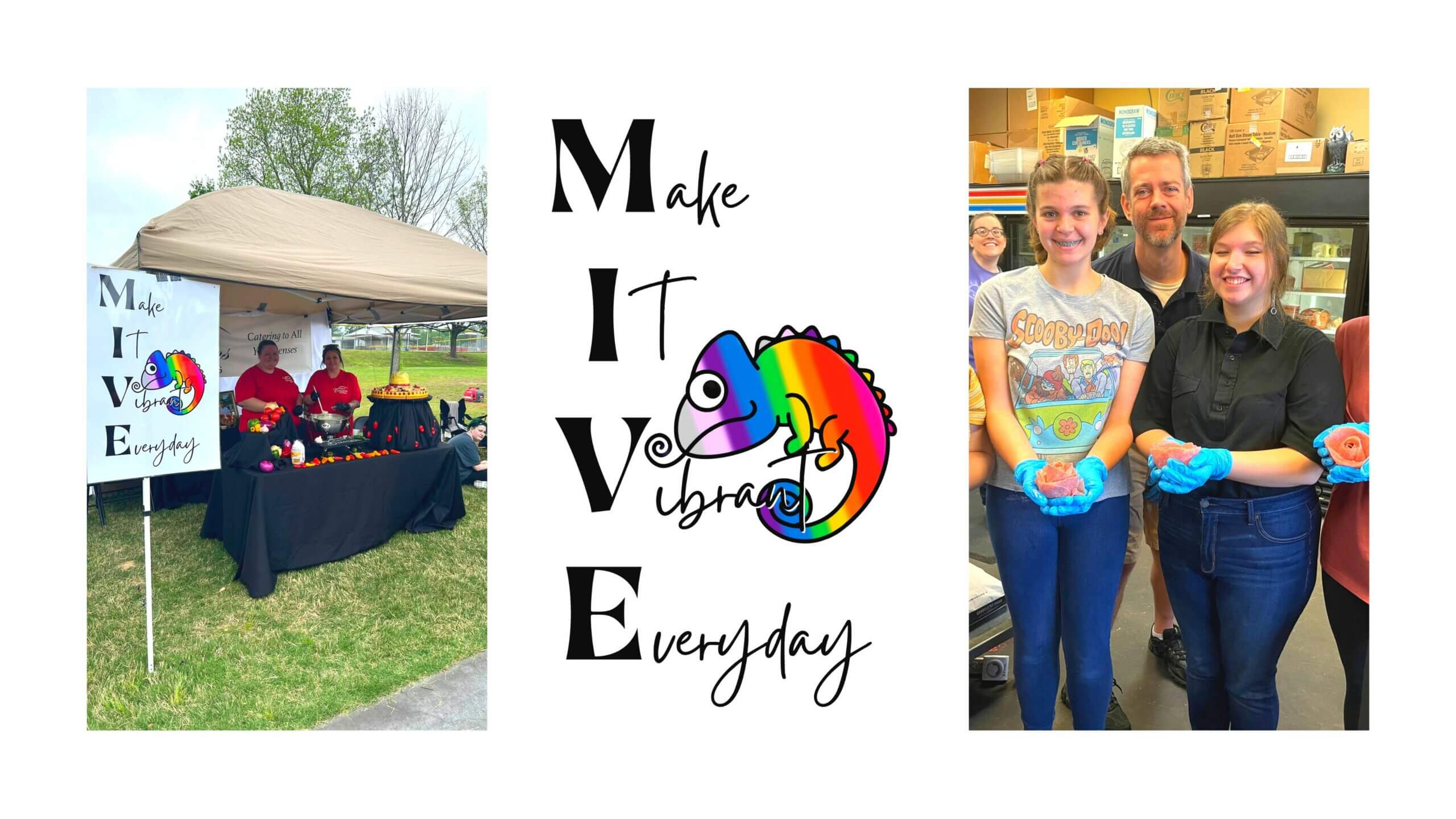 Here are a few of our own MIVE culture club activities this year.  We couldn't make all the things that we do at Vibrant Occasions happen without our TEAM.  To all of our staff, past, present and future, we salute you and look forward to making many more memories for years to come!
MIVE Culture Club Activities 2022
Staff lunch gatherings
Food art class
Nonprofit volunteering
Teepeeing the kitchen (we kind of felt bad about this one, haha)
November birthday bash with several of our staff members celebrating birthdays, including Chef Serge
#rednoseday participation to end child poverty
Pumpkin carving workshop
Hand turkey drawing art day
…and many more