Whether you're celebrating Valentine's Day with your sweetheart or Galentine's Day with your best gal pals, Vibrant Occasions always has you covered with lovely menu options. This year, we offered an exclusive Valentine's Day dinner by partnering with Sunset Lodge at Rusty Tractor Vineyards. Guests were greeted with hors d'oeuvres, followed by a fabulous Mediterranean meal exquisitely planned by chef Serge and Mary Krikorian (Vibrant Occasions' own lovebirds). For those that like to toast with some bubbly, guests had the option of a champagne greeting upon arrival. In an effort to truly create a fine vino experience, three wines were hand-picked by the oenophiles at Rusty Tractor Vineyards to pair perfectly with each course. Talk about fine dining!
We enjoyed getting the opportunity to be a part of this special evening and meeting so many wonderful people. Keep scrolling for the full menu below and leave us a comment with your favorite Valentine's Day dishes.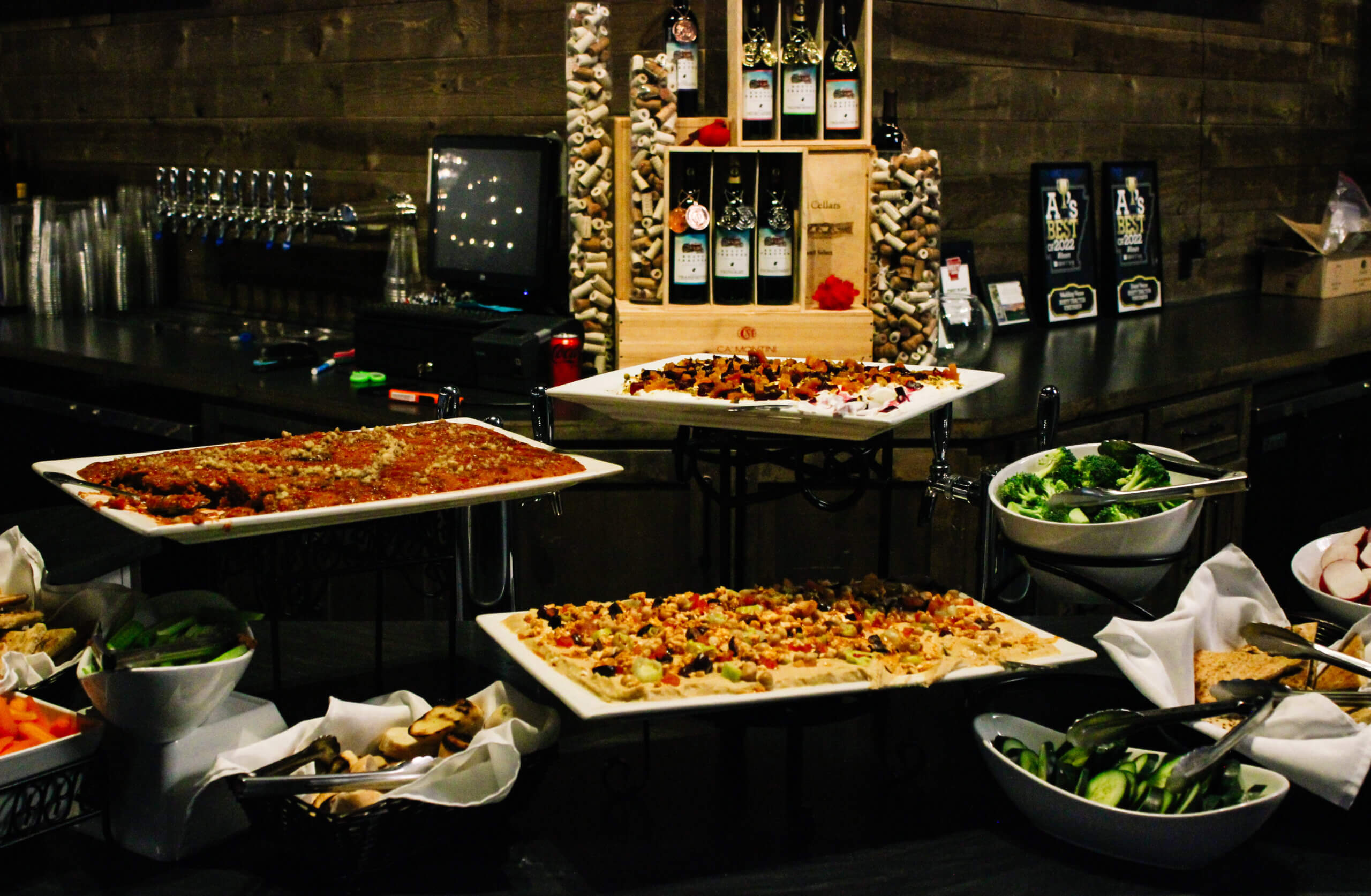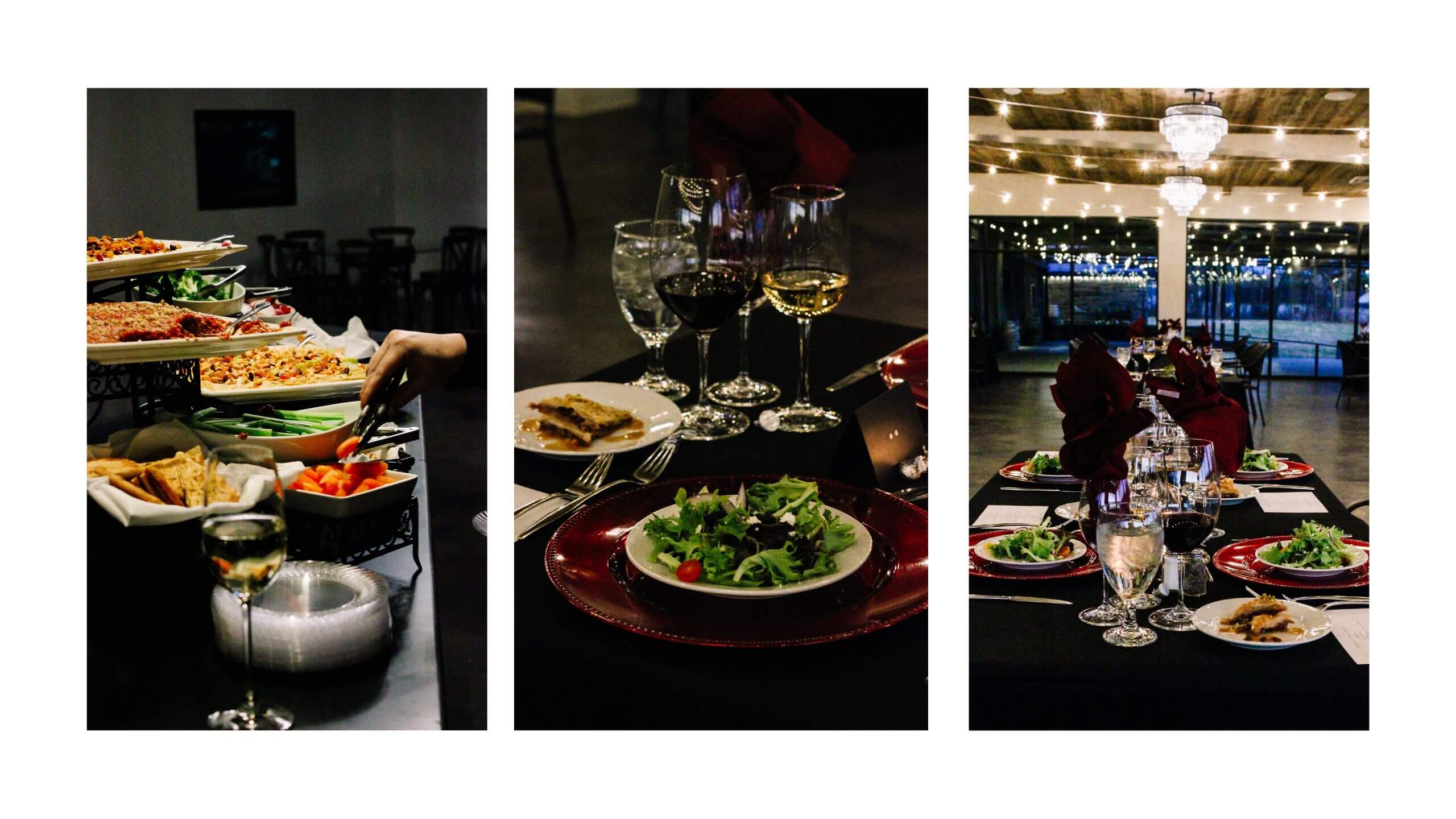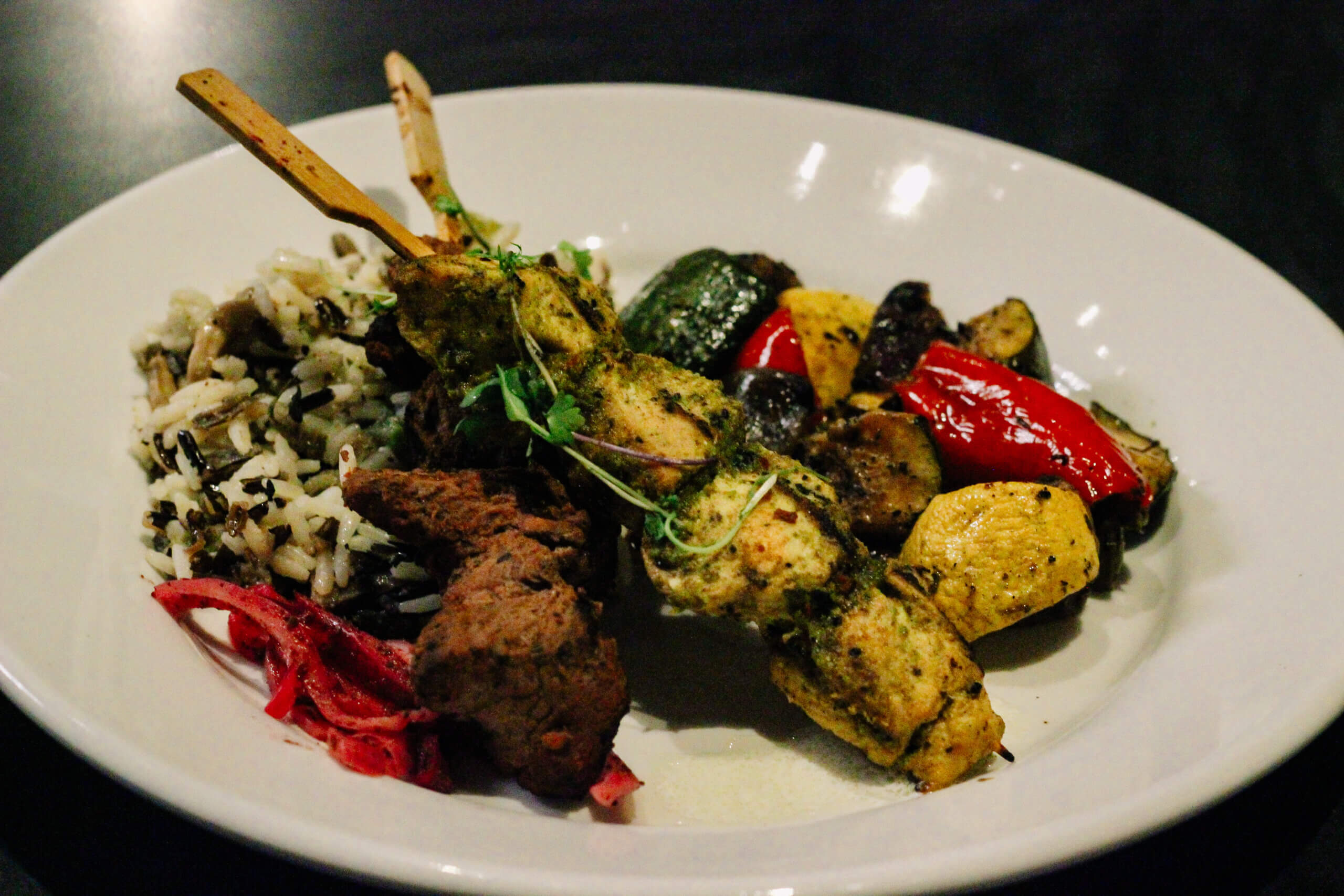 Mediterranean-Inspired Valentine's Dinner Menu
Starters
Labneh
Yogurt cheese drizzled with Agrumato, an extra virgin olive oil pressed with lemon, topped with roasted beets and crushed pistachio.
Loaded Hummus
Topped with marinated feta, pepperoncini peppers, diced tomatoes, olives, and garlic infused olive oil.
Muhammara
A hot pepper dip made with ground walnuts, fresh tomatoes and onions, and spices like cumin and coriander, then topped with a drizzle of pomegranate molasses.
Salad
Greek Salad
Crisp salad greens topped with feta cheese, black olives, grape tomatoes, and red onions, served with our house Greek dressing.
Dinner Menu
Grilled Mediterranean Steak Kebabs
Tender steak is marinated in a delicious blend of flavors including sliced onions, tomato paste, garlic, oregano, and fresh cilantro, then skewered and grilled over an open flame to perfection, served with sumac onions.
Grilled Greek Chicken Kebabs
Tender pieces of boneless chicken breast marinated in olive oil, garlic, lemon, cardamom, coriander, oregano and cumin are skewered then grilled to perfection, served with garlic aioli.
Wild Rice Pilaf
A wild rice blend seasoned with fresh sauteed mushrooms, celery, and fresh parsley.
Khorovats (a/k/a Armenian Grilled Vegetables)
A colorful salad made with grilled, garden fresh vegetables. 
Dessert
Baklava
A Greek favorite made with layers and layers of buttery, flakey phyllo pastry surrounding a center of pecans, brown sugar, and cinnamon and topped with a sweet syrup.
CONNECT WITH US
Wondering where we will be next? Be sure to follow us on Instagram and Facebook to stay up-to-date about upcoming events. Use our contact form to inquire about our catering services for your next gathering!