Looking for an appetizer and entree combination that creates a lovely presentation together? Look no further than labneh paired with pita for dipping as the perfect starter dish. Labneh is a soft cheese, similar in texture to cream cheese. It is made from strained yogurt and is a very popular cuisine in the Middle Eastern regions. At about half the fat and calories of standard cream cheese, it's a healthier alternative. Raspberry chipotle-glazed pork loin will keep the fruity vibes flowing as the entree of your meal. You will love all the fresh herbs included in the rub and although it may look hard to make…it is not at all! This makes a great spread around the holidays or any day. It will quickly become your favorite pork recipe. Pair these two dishes together and you are sure to impress your friends and family.
Chef Serge Krikorian with Vibrant Occasions showcased these two dishes on THV 11's The Vine with Ashley King and Adam Bledsoe. We will be updating this blog with recipes featured on The Vine, so be sure to check back now and again for some of your favorites from the show.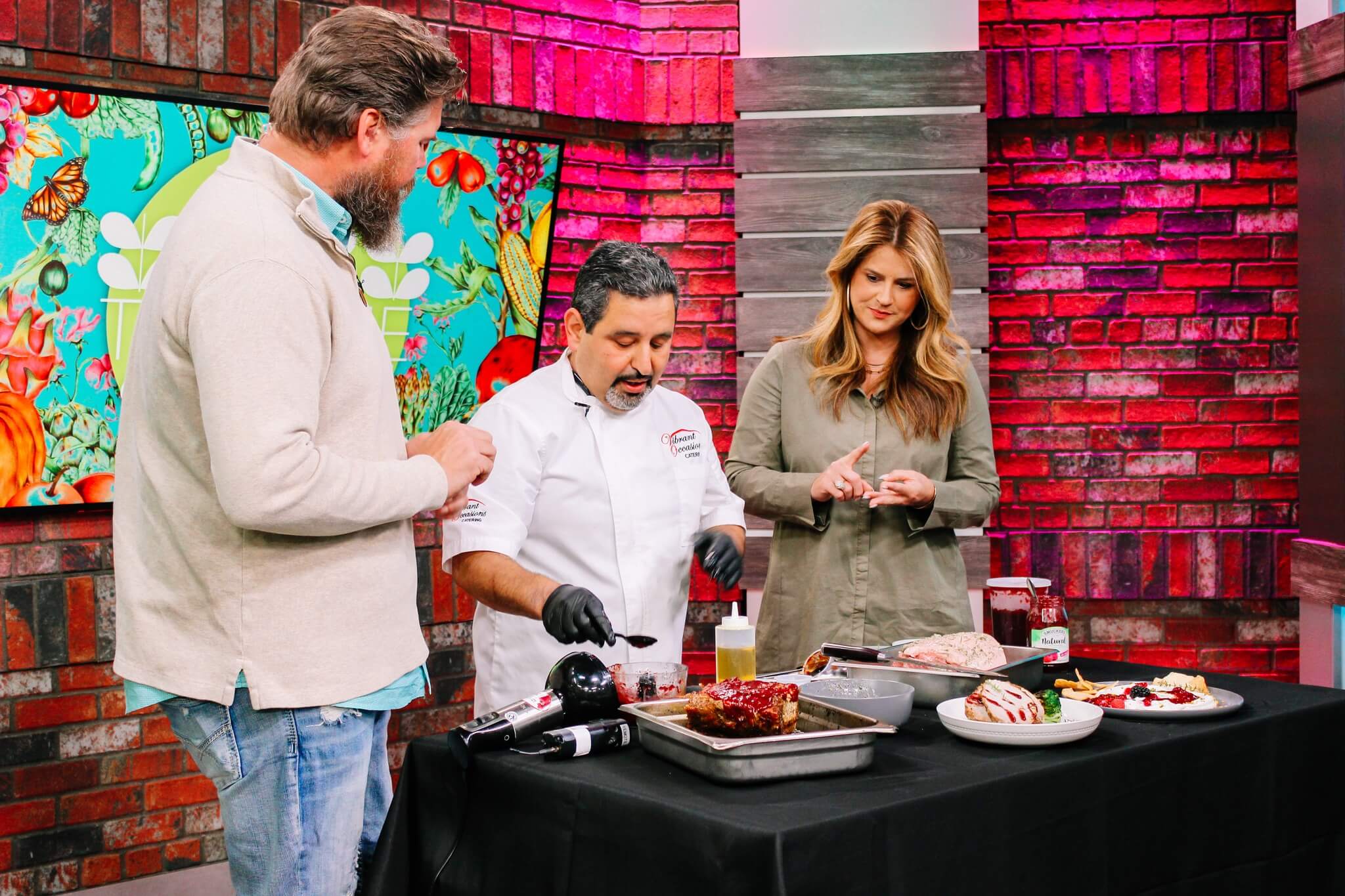 Don't forget you can always watch new episodes of chef Serge Krikorian's cooking show over on Youtube called Cooking with the Kriks! Learn to cook all of chef Serge's favorite dishes along with various guests of the show including other event industry professionals, interesting people and creators of all kinds. Remember to hit that subscribe button to stay up-to-date: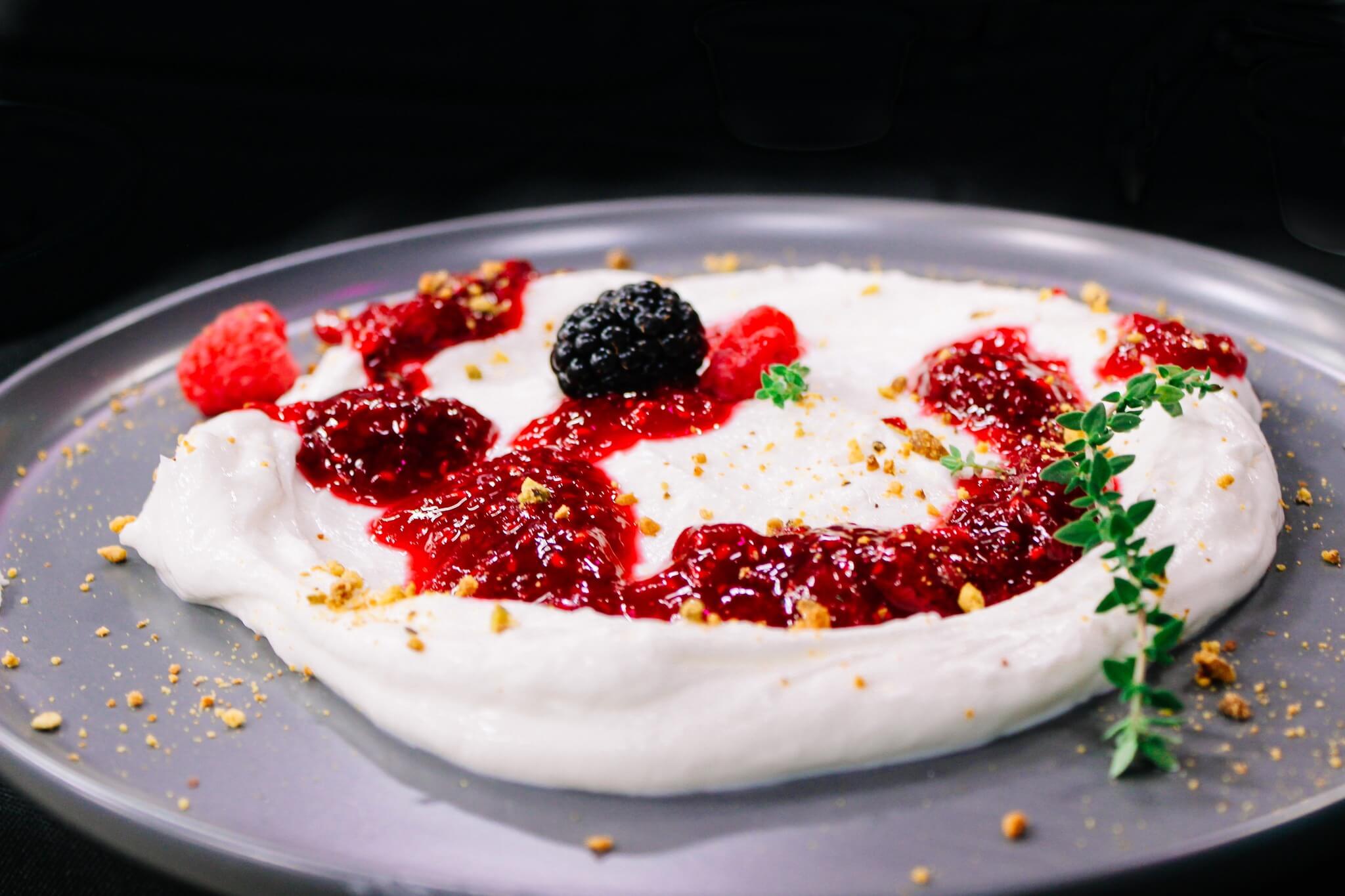 Labneh
1 Qt. Greek Yogurt
1 tsp. Kosher Salt
Combine the yogurt and salt in a medium bowl and mix well.  
Line a colander with a paper towel.  Set the colander inside another bowl.  Pour the yogurt into the colander and cover with another paper towel.  Place the yogurt in the refrigerator and let it drain overnight, preferably 24 hours.
Triple Berry Topping for Labneh
1 pint of fresh red raspberries
1 pint of fresh strawberry, sliced
1 pint of fresh blackberries
1 cup sugar
Peel from orange 
1 Tbls. lime juice
2 sprigs of fresh thyme
Mix all of the ingredients together in a saucepan over low heat.  
Cook, stirring occasionally, until thickened.  This takes about 10 to 15 minutes.  
Remove from the heat and let it cool.
Spoon over the labneh and drizzle with extra virgin olive oil.
Labneh with Agrumato Lemon Olive Oil and Za'atar 
Agrumato Lemon Olive Oil
Za'atar Seasoning
Lightly drizzle oil over labneh and sprinkle with za'atar seasoning.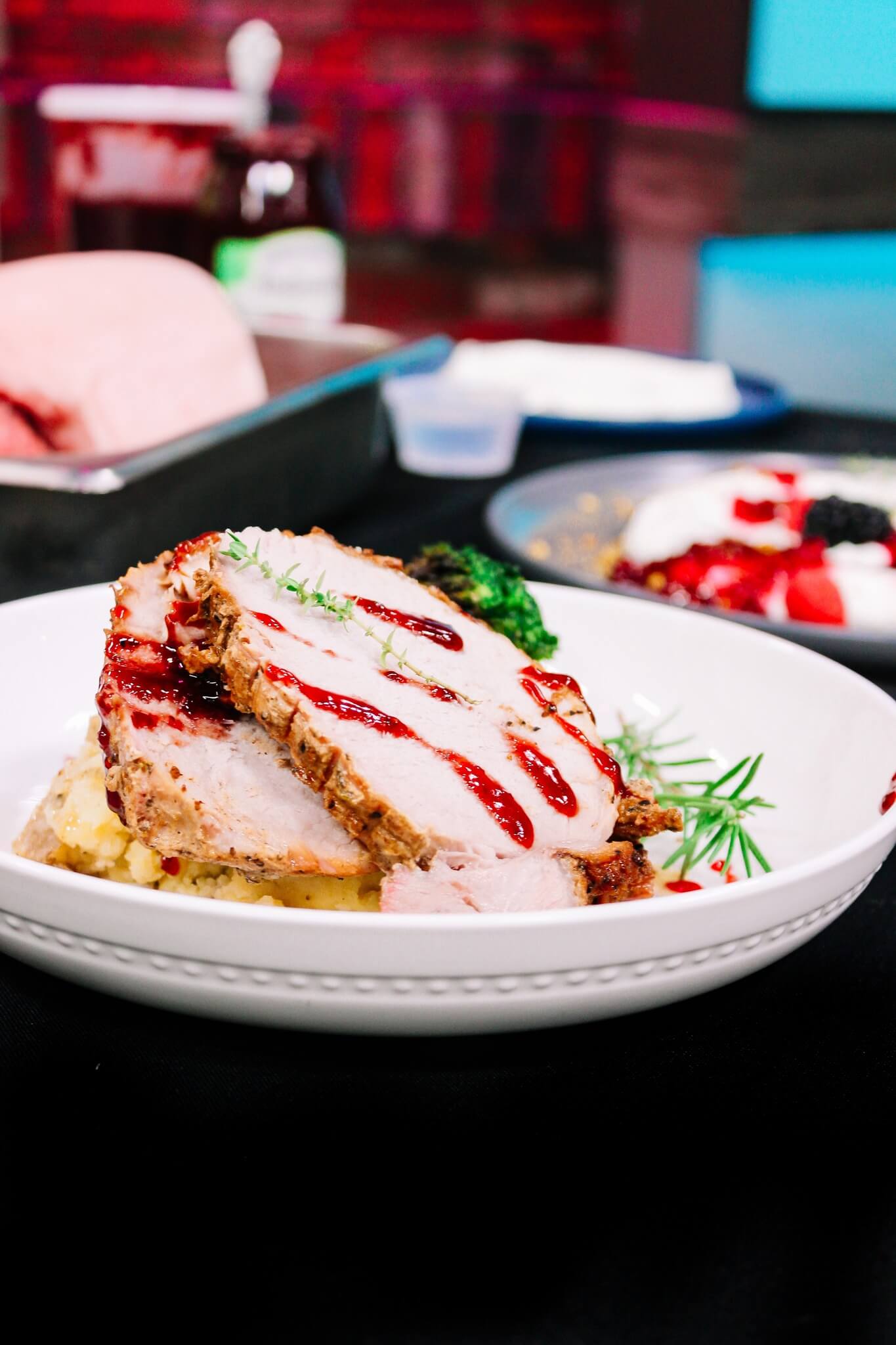 Raspberry Chipotle Glazed Pork Loin
3.5 lbs. Pork Loin
3 Tbls. Minced Garlic
2 Tbls. Fresh Rosemary
1/2 Tbls. Ground Sage
1 Tbls. Fresh Thyme
1 Tbls. Kosher Salt 
1 Tbls. Ground Black Pepper
1/4 Cup Grapeseed Oil
1 Cup Chicken Stock
1 Cup Raspberry Chipotle Sauce (recipe follows)
Combine the garlic, rosemary, sage, thyme, salt and black pepper.  
Score the fat side of the pork loin with a sharp knife in a diamond pattern.  Spread the oil over the untrimmed pork loin and rub the seasonings over the pork loin and into the meat.  Put in the refrigerator and marinate for at least 4 hours, preferably overnight.
Place pork tenderloin on a roasting rack in a roasting pan, fat side up, and cook in an oven at 325 degree uncovered, for 1 1/2, or until internal temperature reaches 150 deg. 
Turn the loin over fat side down and spread Raspberry Chipotle Sauce over the top of the loin and return to the oven for 5 minutes.
Let stand for 10 minutes before slicing. 
Meanwhile, place the roasting pan over medium heat and deglaze the pan with the chicken stock.  Serve pan sauce over pork.
Raspberry Chipotle Sauce 
1 Jar Raspberry Preserves 
3 Tbls. Distilled White Vinegar
2 canned Chipotle Chile Peppers 
1 Tbls. Chipotle Pepper Adobo Sauce
1 1/2 Tbls. Minced Garlic
Combine ingredients in a food processor and puree.