Grilled Mediterranean chicken is a dish that features chicken marinated in a blend of Mediterranean-inspired herbs and spices, then grilled to perfection. It's a healthy and flavorful way to enjoy chicken, and it has its roots in the Mediterranean region, which is known for its healthy and flavorful cuisine. Chef Serge originally presented his own take on this recipe on THV 11's The Vine television show with Adam Bledsoe. Adam loved it and you will, too! Learn more about this dish and grab the recipe below.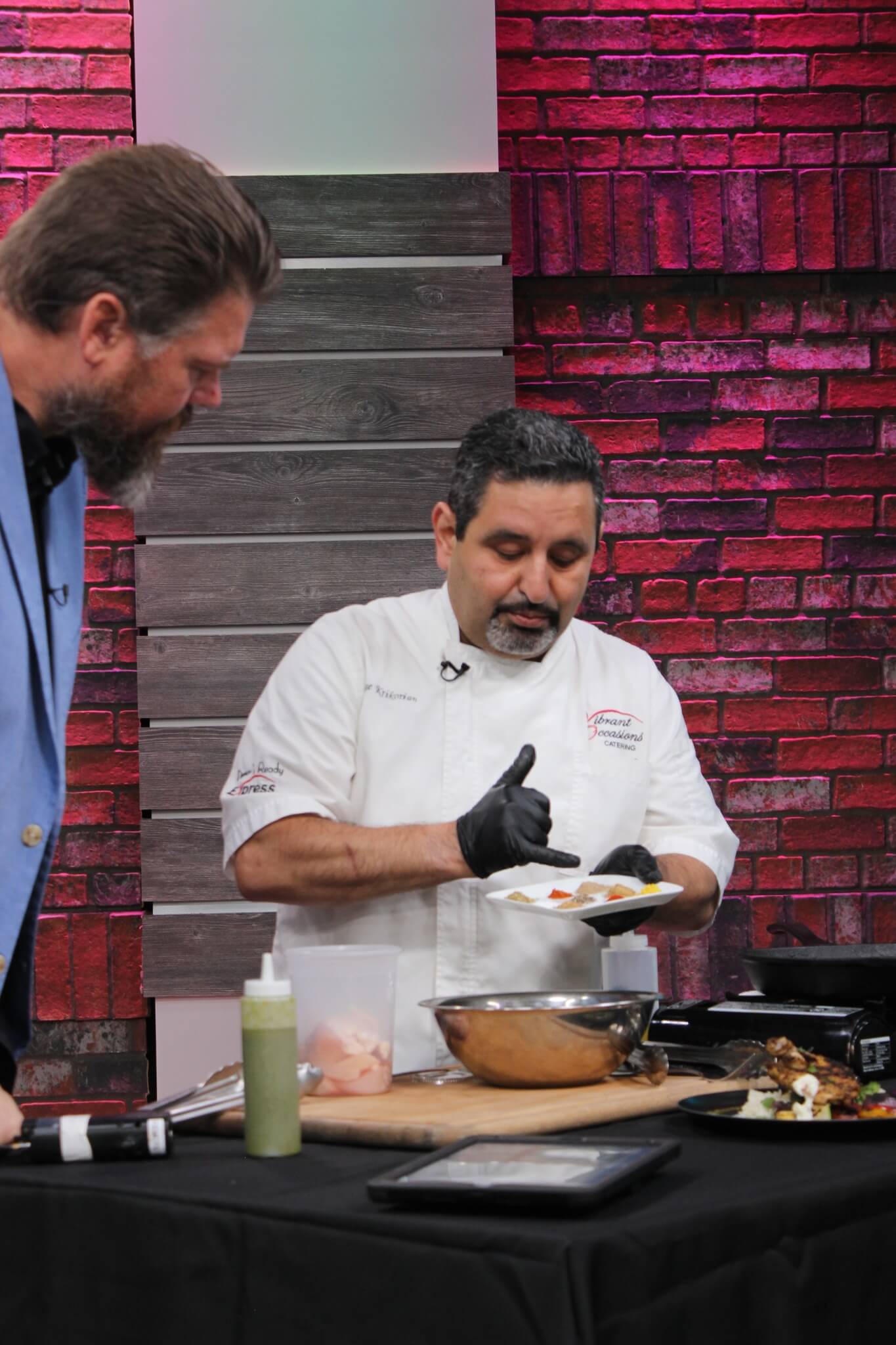 The history of grilled Mediterranean chicken goes back centuries, as the Mediterranean diet has been in existence for thousands of years. The Mediterranean diet emphasizes whole, plant-based foods such as fruits, vegetables, whole grains, nuts, and seeds, as well as healthy fats such as olive oil, and lean sources of protein like fish and poultry.
The specific recipe for grilled Mediterranean chicken can vary depending on the region and the cook. Grilled Mediterranean chicken has become a popular dish in many parts of the world, and it's often served with a side of grilled vegetables or a fresh salad. It's a healthy and delicious way to enjoy chicken, and it's easy to prepare at home.
You never have to wait for a new recipe blog post to learn how to cook from chef Serge! Just head over to his cooking show on Youtube, Cooking with the Kriks, and learn how to cook through step-by-step tutorials at the following link – hit that SUBSCRIBE button: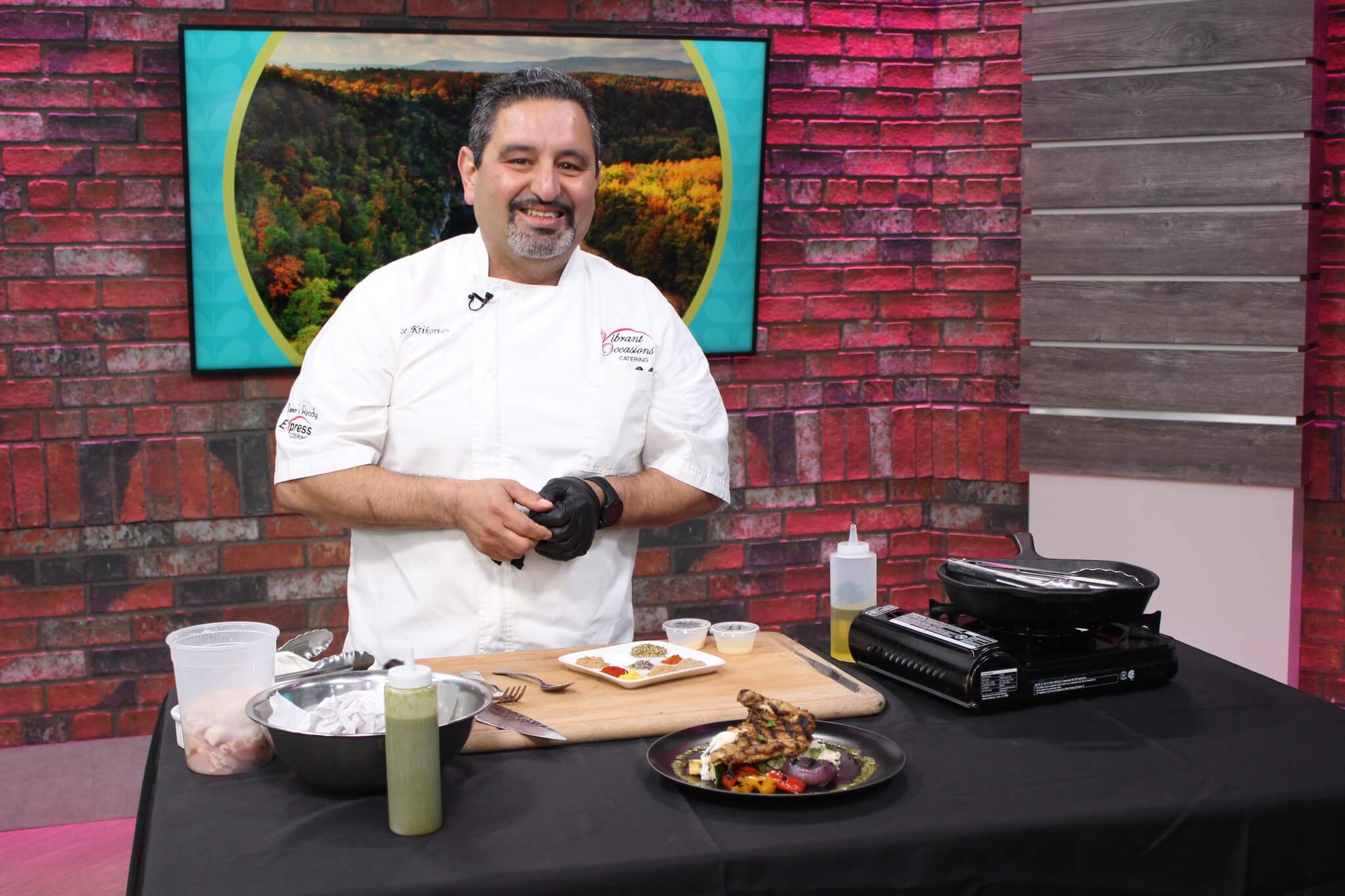 Grilled Mediterranean Chicken Recipe
Ingredients
 2 Pound Chicken, bone in chicken pieces
 3 Tbls oil, olive
 2 Tsp garlic, minced
 1 Each zest lemons 1/2 Each lemons
 1 Juice from a lemon
 1 1/2 tsp salt
 1 Tsp pepper, ground black
 1/2 Tsp cardamom, ground
 1 Tsp paprika
 ½  Tsp cumin, ground
 1 1/2 Tsp oregano, dried
 1/2 Tsp coriander, ground
 1/4 Tsp pepper, cayenne
Instructions
Mix all of the ingredients, except for the chicken, in a large bowl. Add the chicken and stir to completely coat the chicken on both sides. Cover and refrigerate the chicken for at least four hours, preferably overnight. Once the chicken has been refrigerated, you will need to heat your grill or oven. Cook the chicken on the grill or oven, turning frequently, until the chicken is cooked through and the internal temperature reaches 170 degrees. Pair with preferred sides. Garlic aioli can also be added based on preference.