Vibrant Occasions was honored to partner with Cat Sims' in honor of her latest philanthropic efforts in the Dancing with Our Stars Little Rock fundraiser benefiting the Arkansas Chapter of the Children's Tumor Foundation. Sims has been chosen as one of the 2023 Stars and kicked off her fundraising campaign with a dinner party in her home called Dinner on the River. The online fundraising campaign is underway and will be ongoing until the gala takes place on September 7, 2023.
The DWOS gala event features a dance competition, where local philanthropists are paired up with professional dancers for their performances. All proceeds from the event go towards funding research and finding a cure for neurofibromatosis (NF), a genetic disorder that causes tumors to grow on nerves throughout the body. The Arkansas Chapter of the Children's Tumor Foundation works tirelessly to support individuals and families affected by NF, provide education and raise awareness about this serious condition.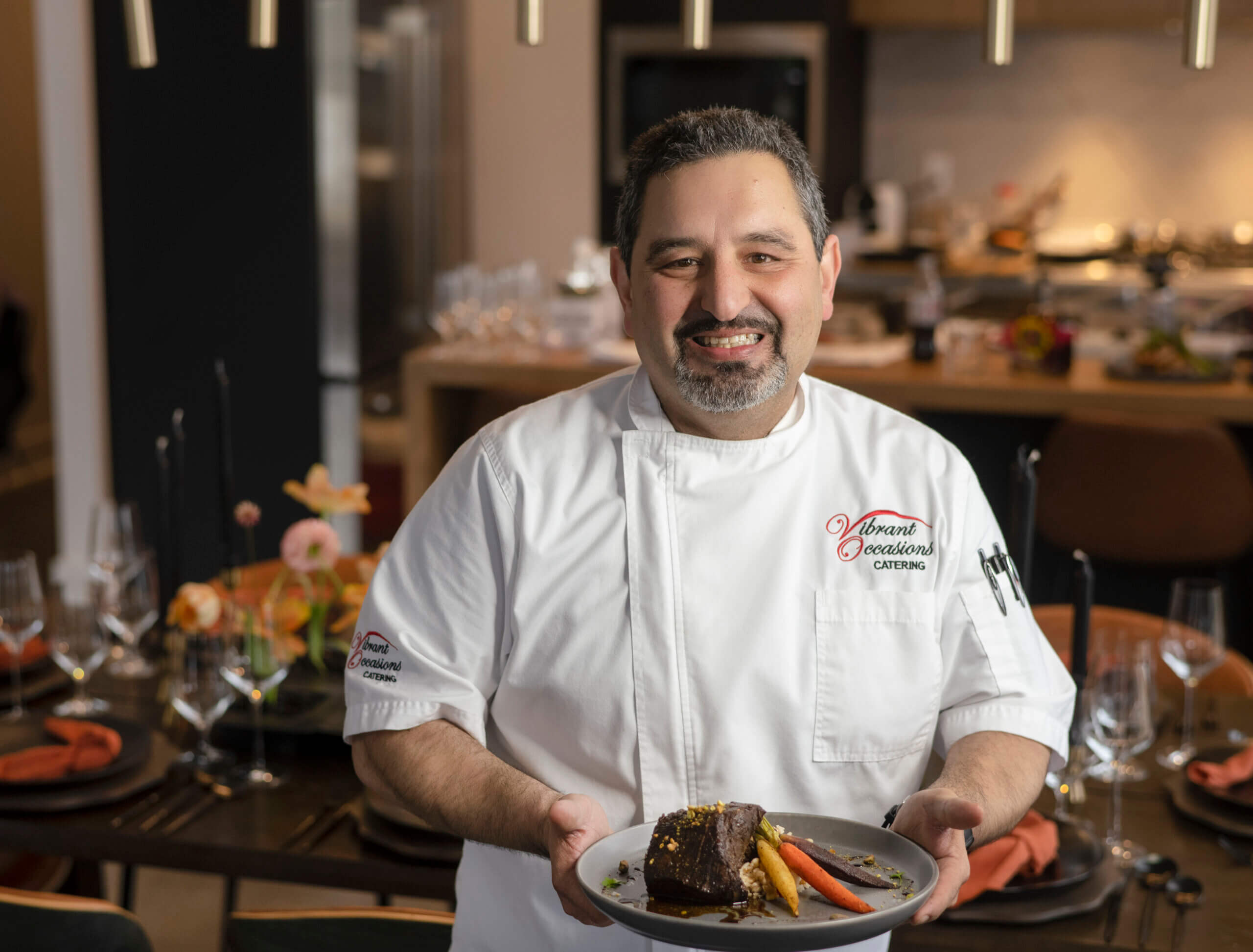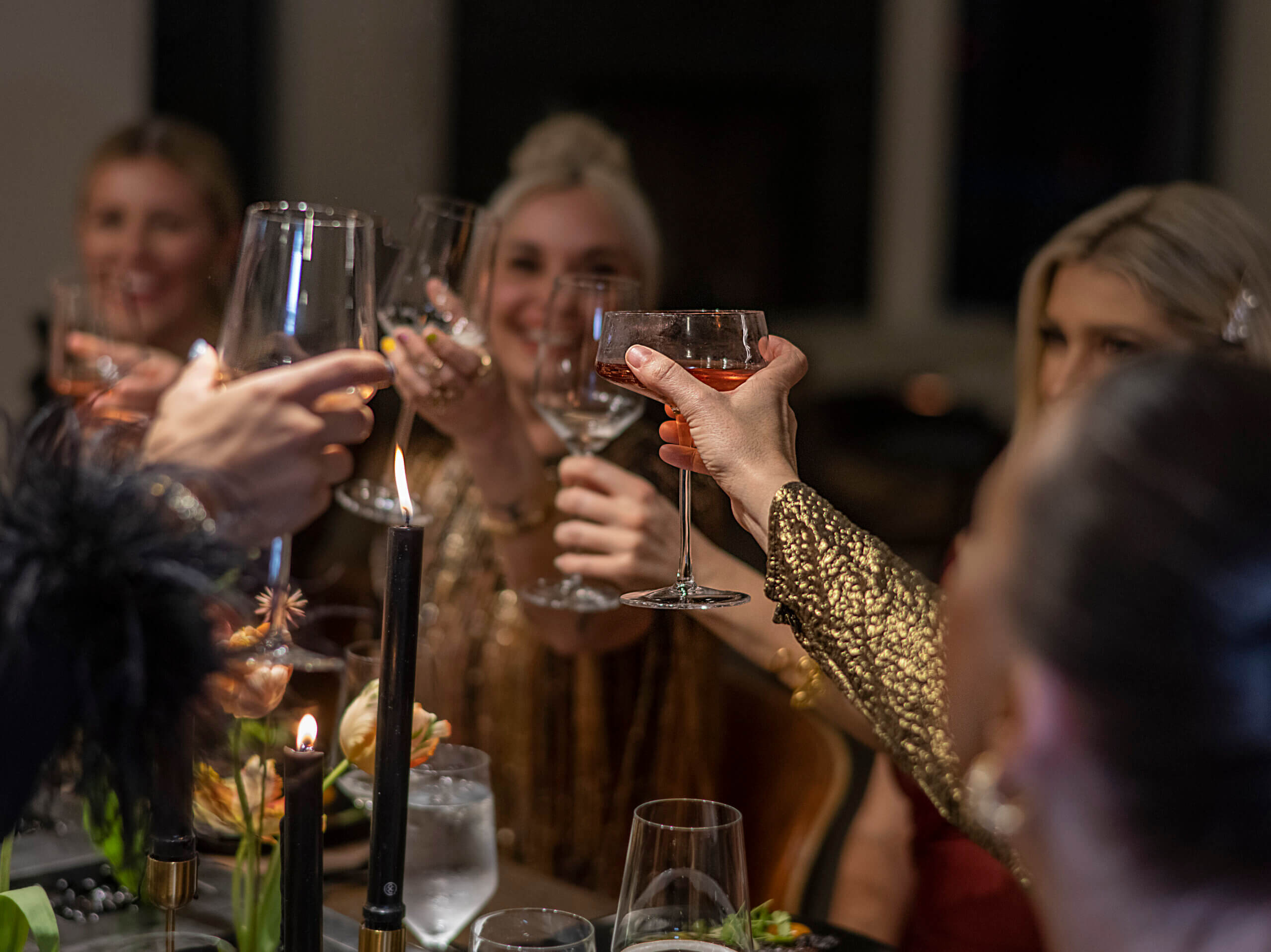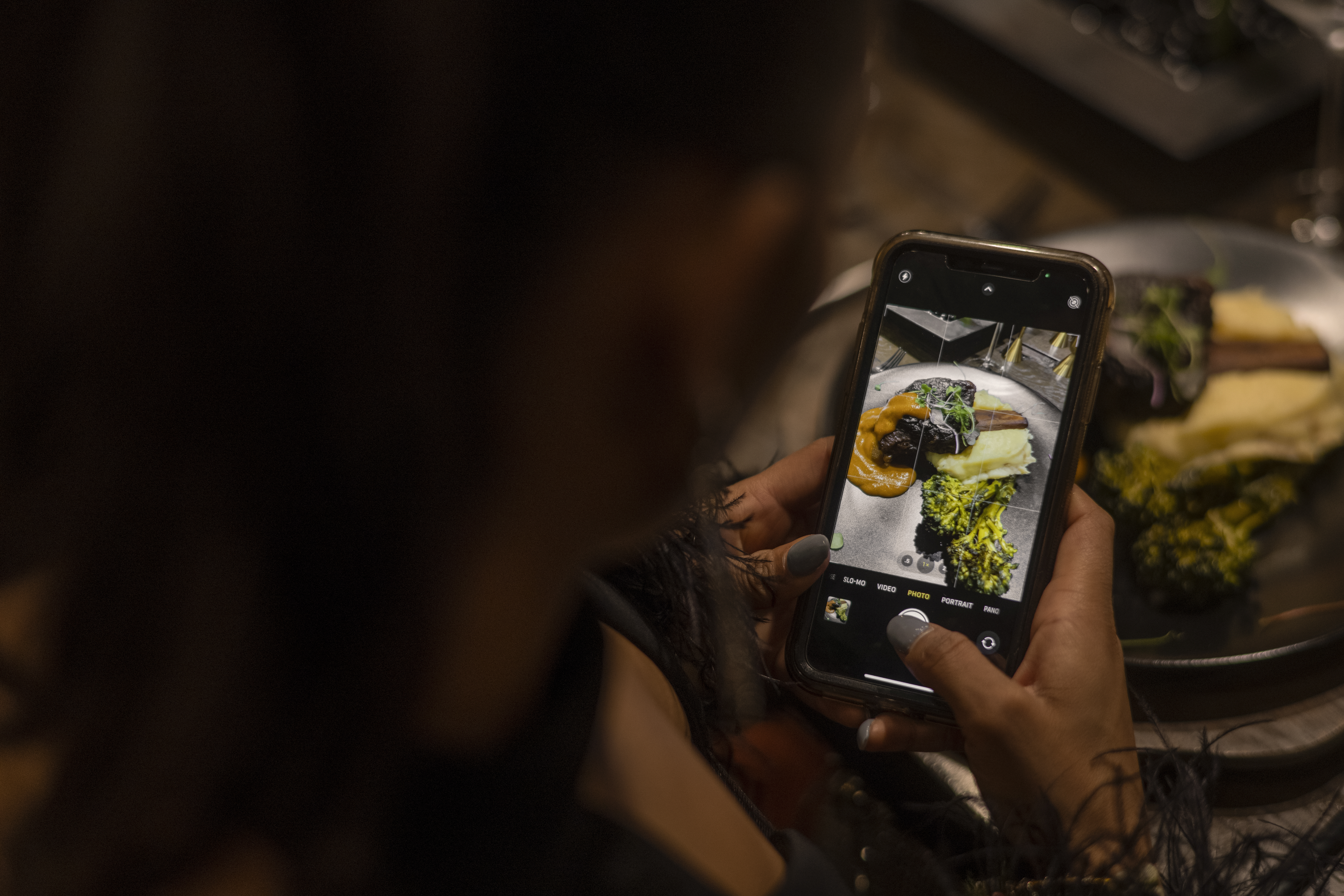 Cat Sims invited several of her content creator friends to Dinner in the River to celebrate her DWOS campaign and hopefully boost the amount of funds raised over the next few months while also bringing more awareness to NF and CTF. Anyone can donate to the Arkansas Chapter's Children's Tumor Foundation via Sims' link below: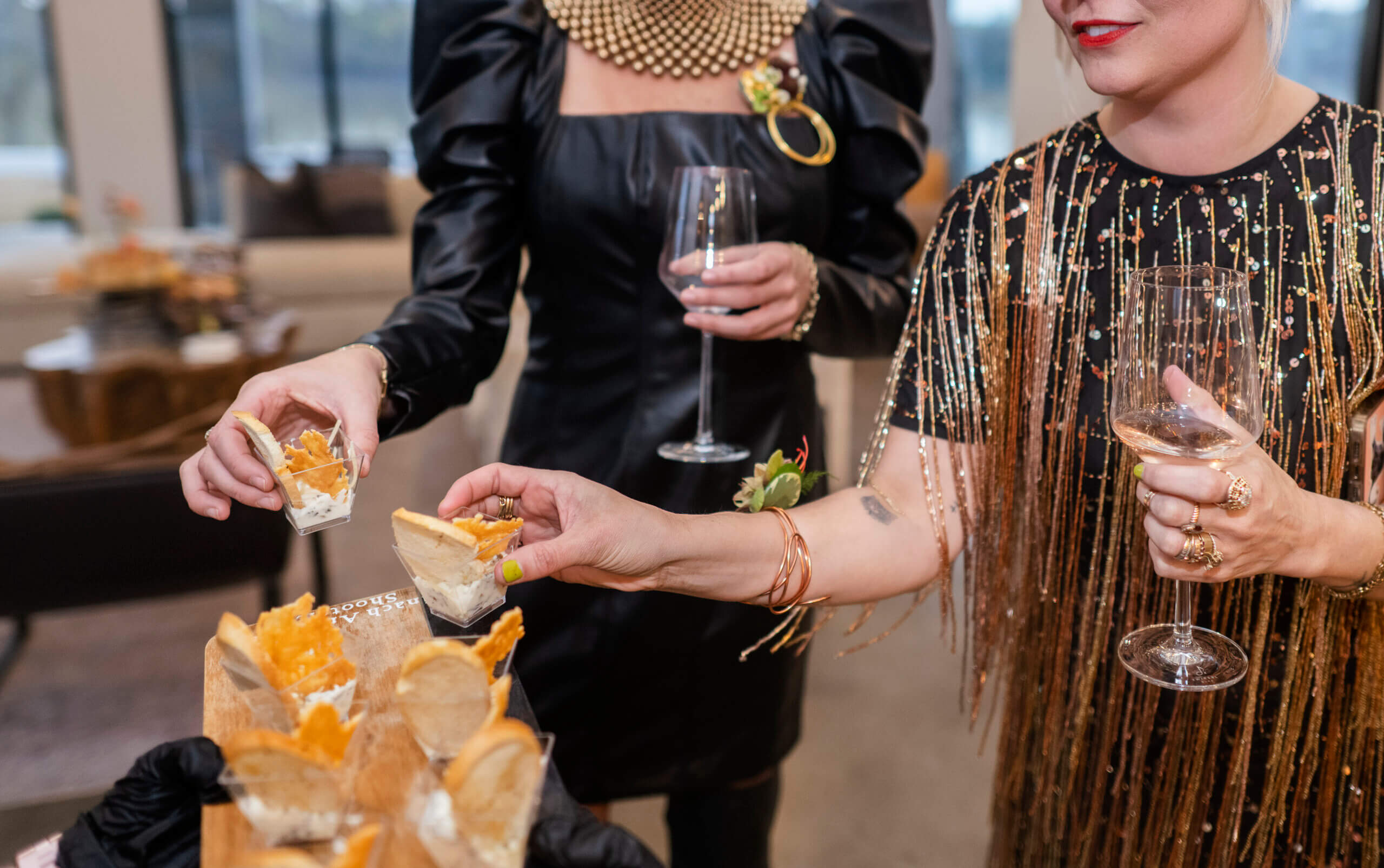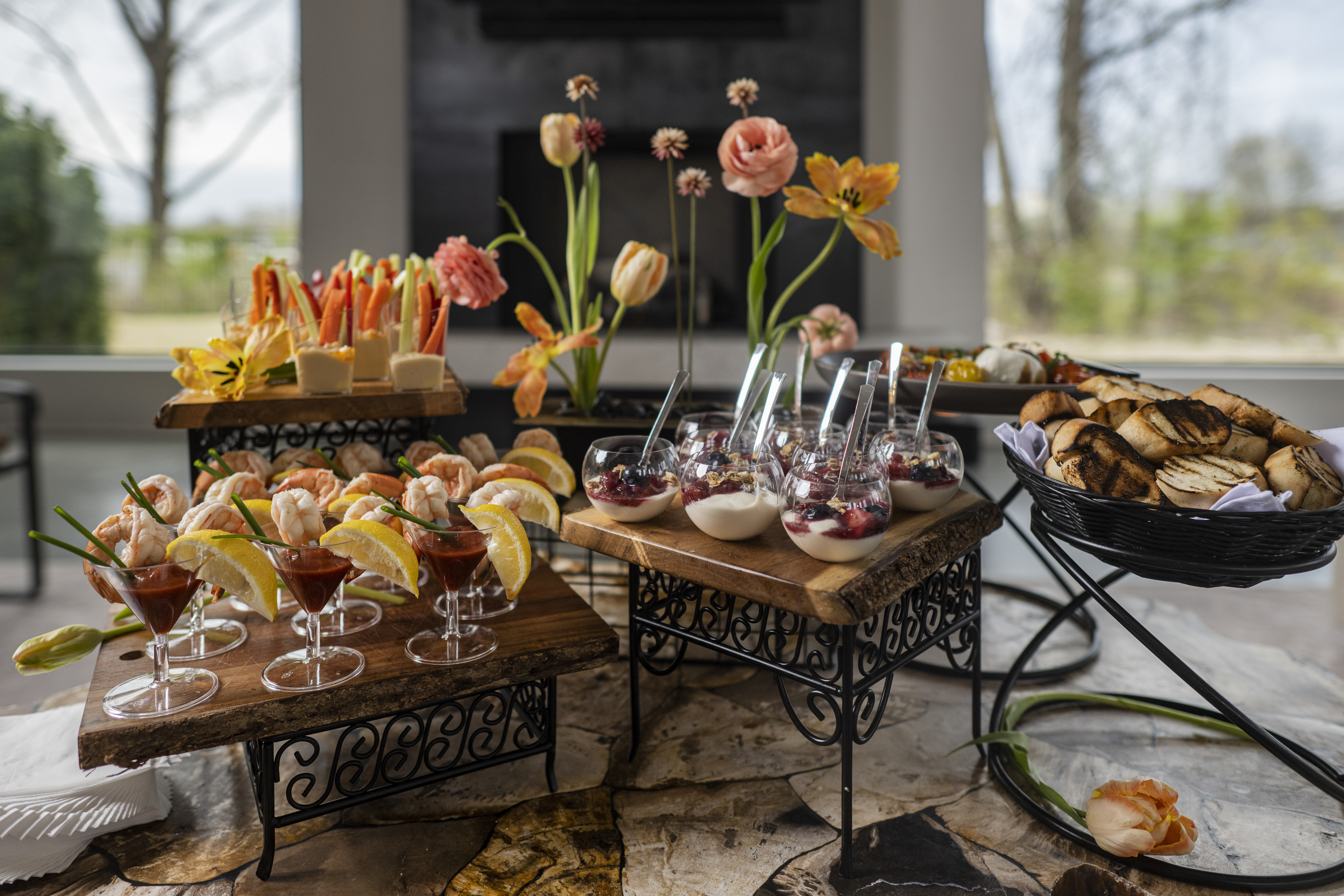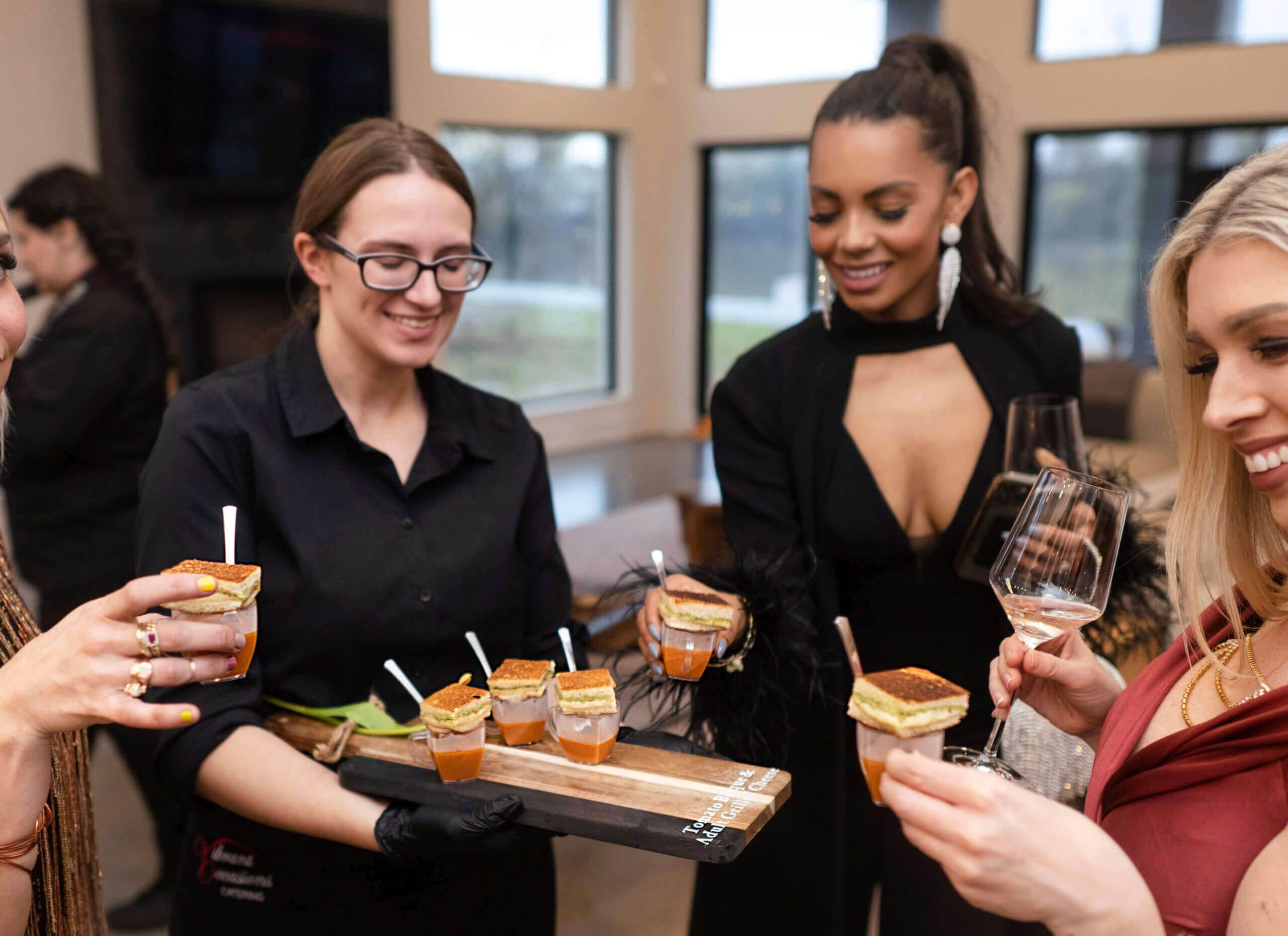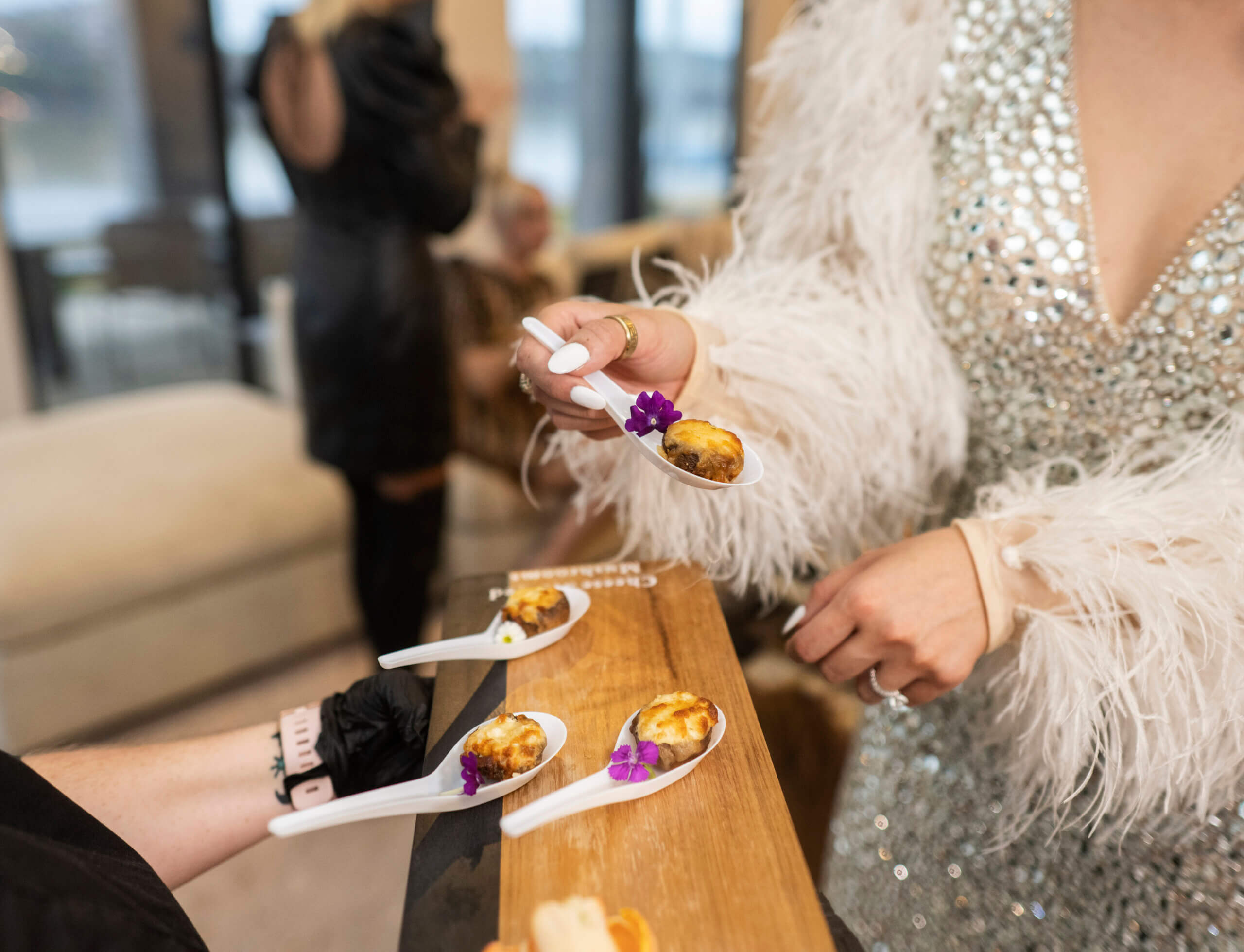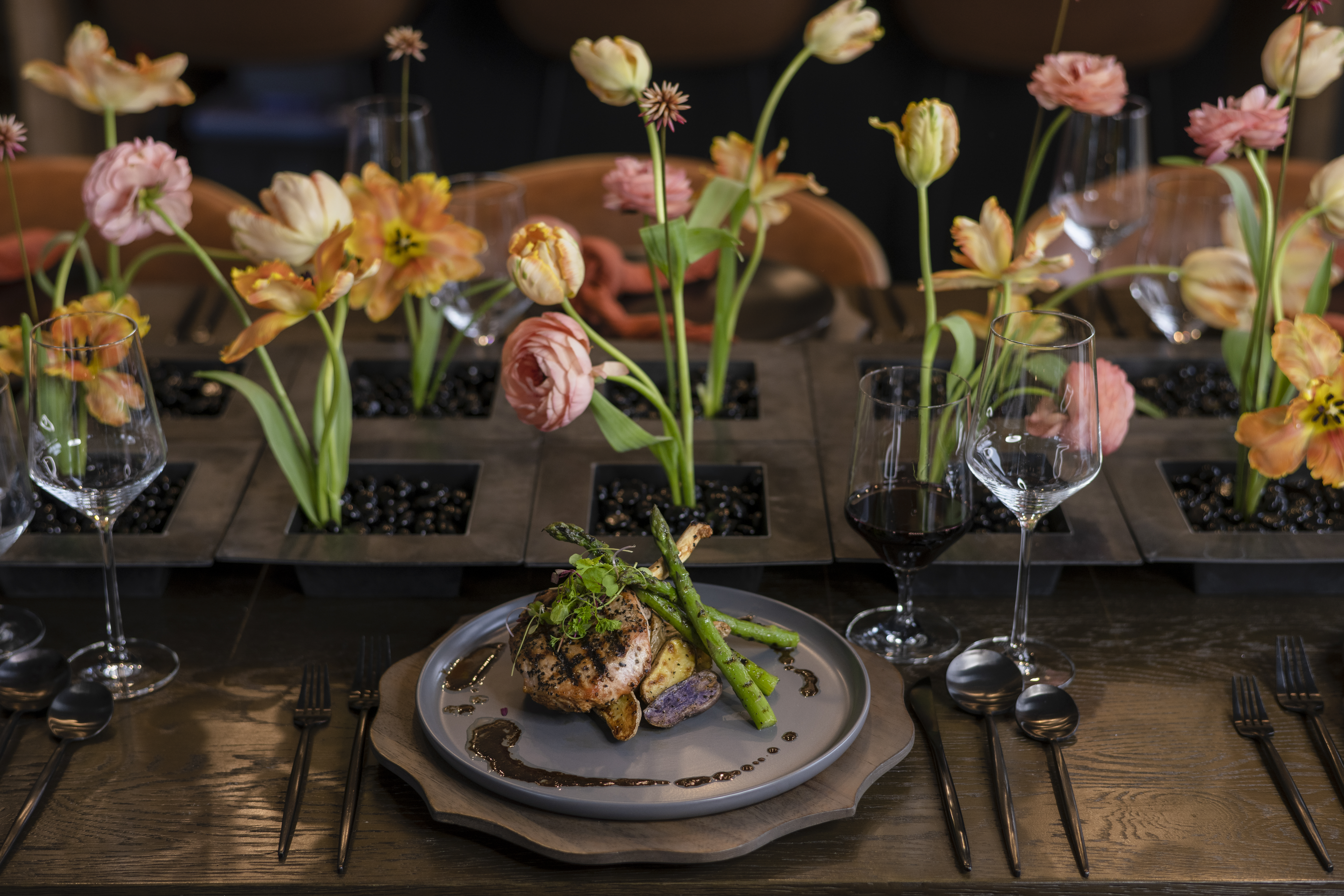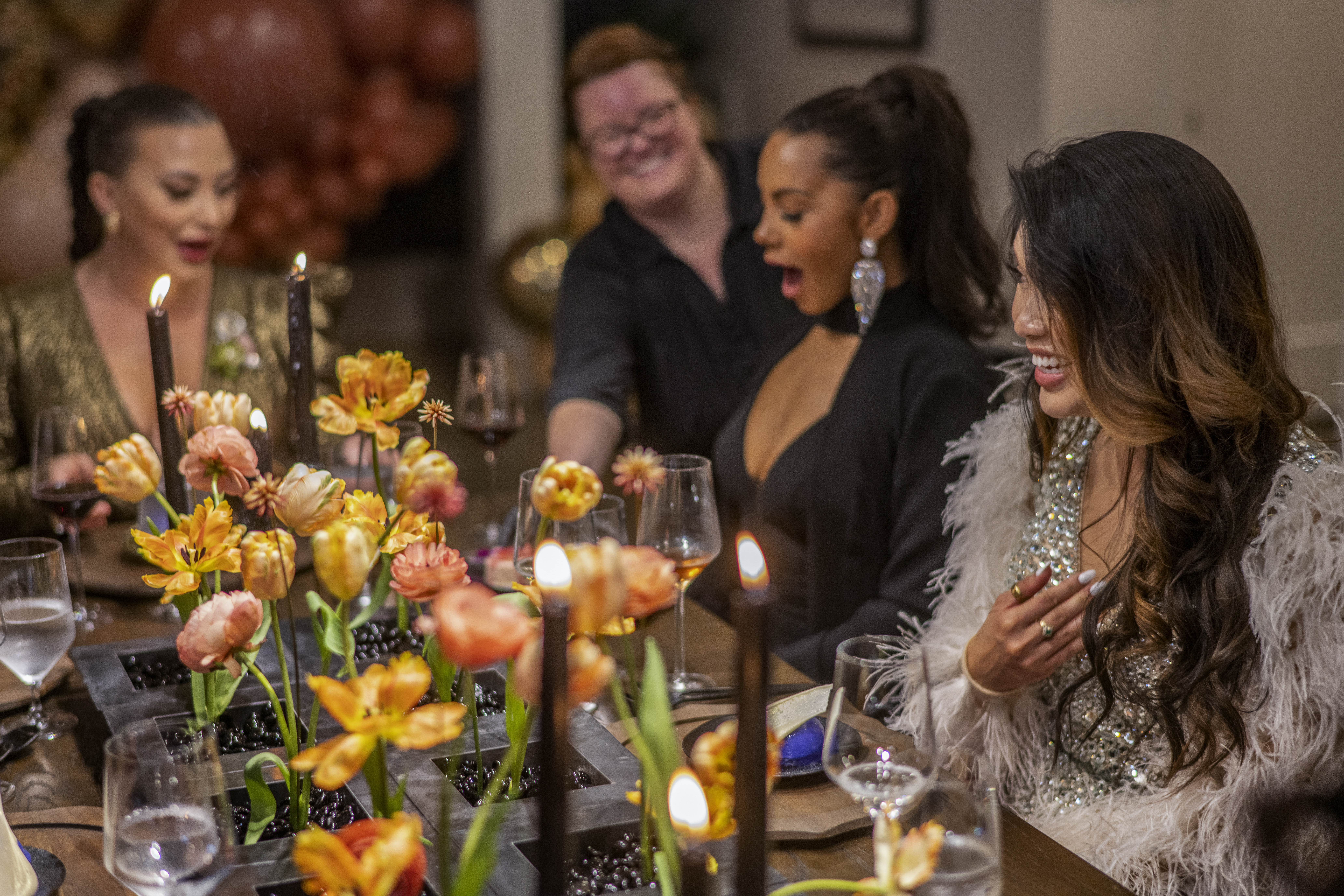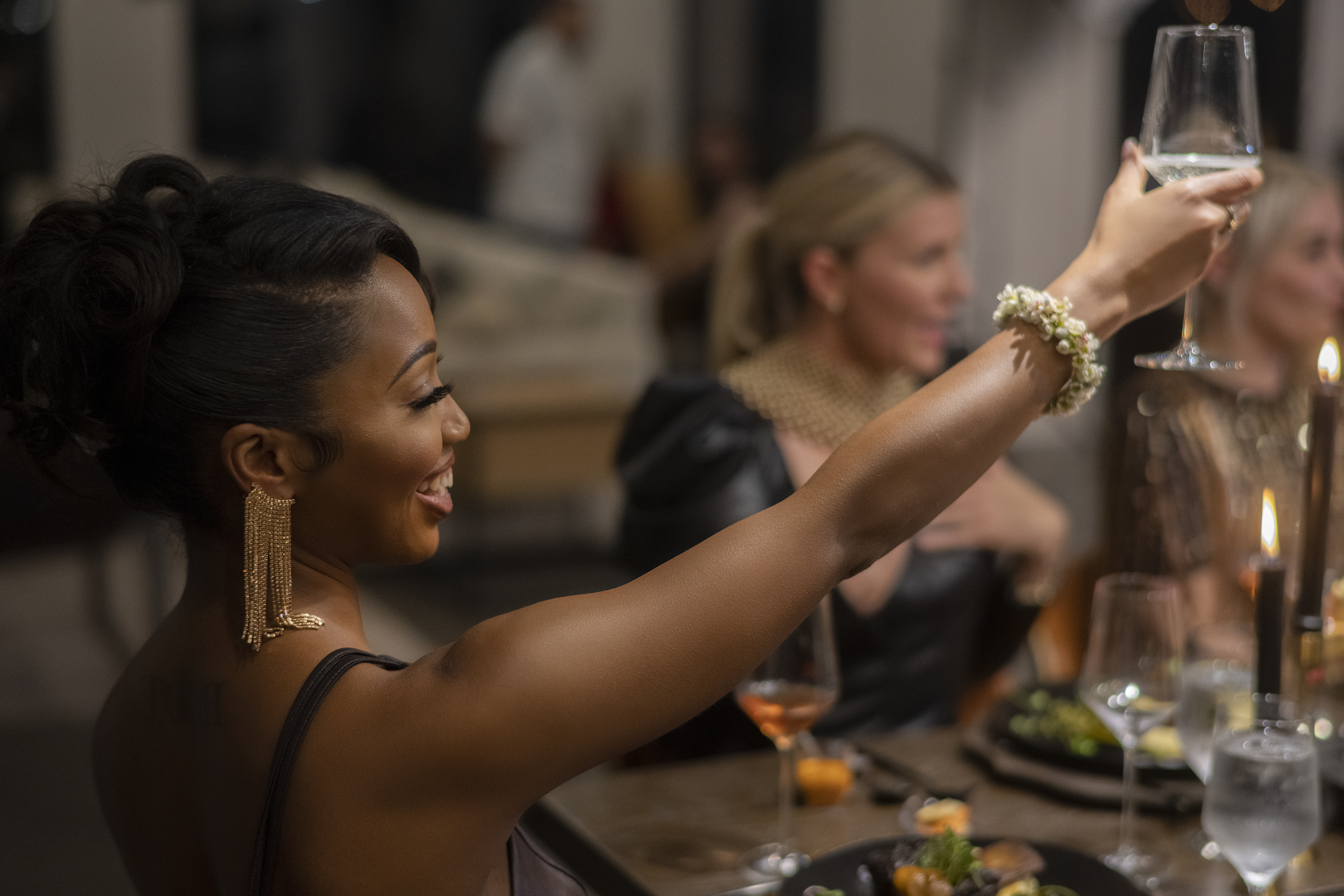 Today we are giving you some tips below on how to plan your next dinner party plus scroll to the end to see the official Dinner on the River menu. Remember to keep everything simple and elegant, and to focus on making your guests feel comfortable and welcome. With this inspiration and a little bit of planning, you can host your own memorable dinner party!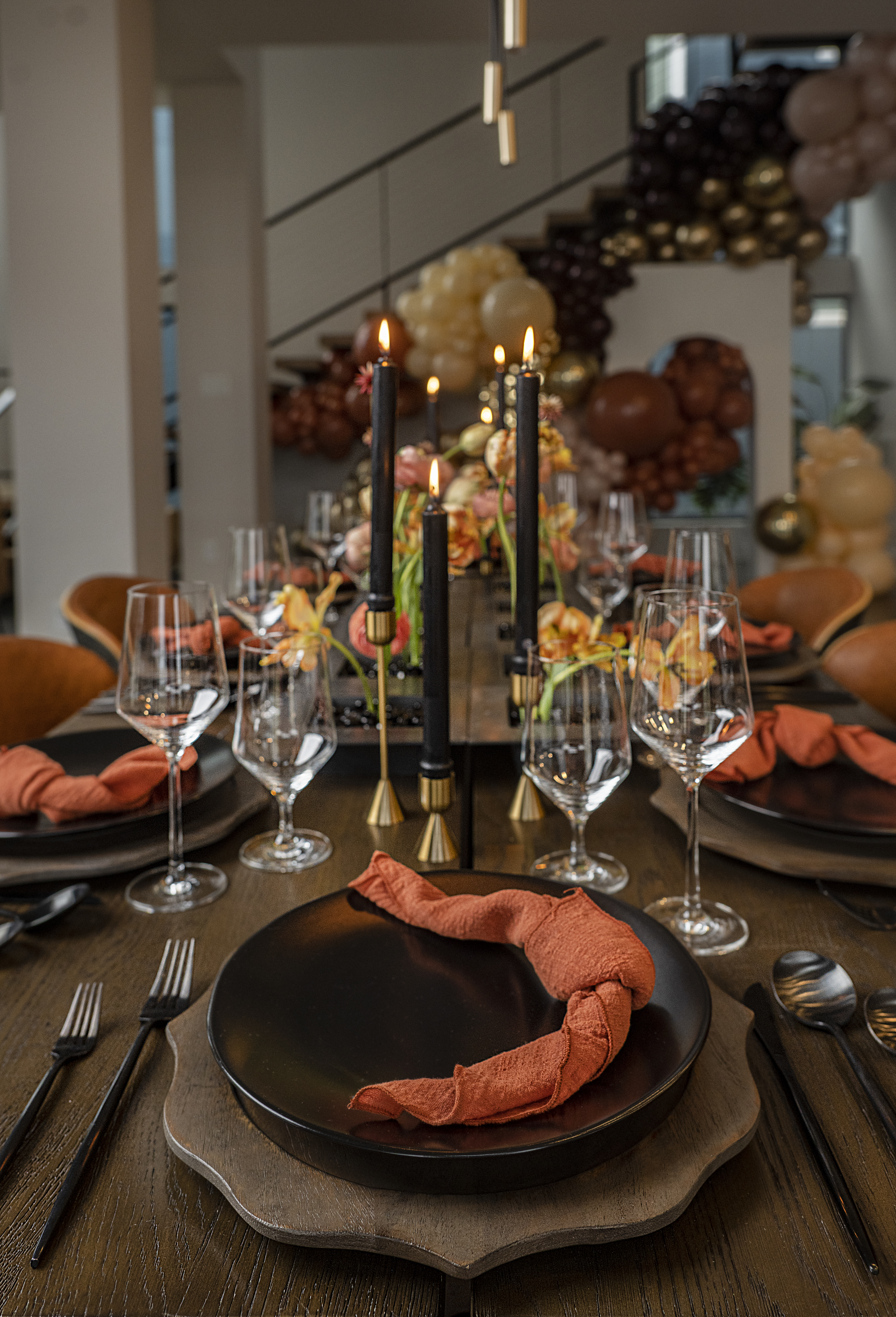 Tips to a Successful Dinner Party
Determine your guest list and send out invitations in advance. This will help you plan the menu and make sure you have enough seating and space for your guests.
Decide on a theme or style for your party. This will help guide your menu and decor choices. For example, you could plan a formal, candlelit dinner party or a more casual potluck-style gathering.
Plan your menu ahead of time, taking into account any dietary restrictions or food allergies your guests may have. A good rule of thumb is to offer a vegetarian option as well as a meat-based option.
If you're not comfortable cooking for a large group, consider hiring a caterer. Make sure to do your research and read reviews before choosing a catering company.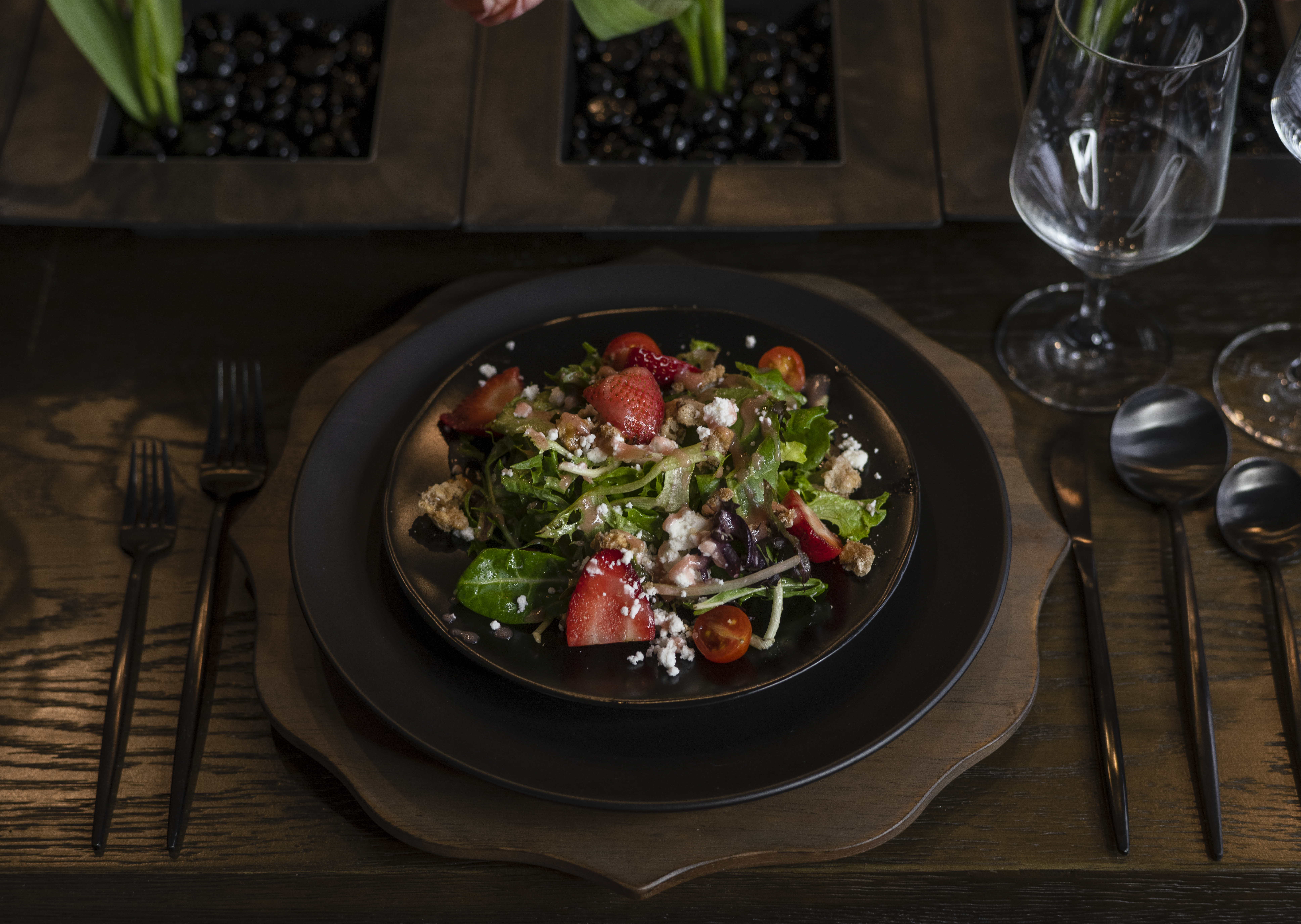 Menu Planning
Consider your guests' dietary restrictions when planning the menu. Choose a main course that can be prepared in advance so that you have more time to spend with your guests. Offer a variety of dishes that complement each other in terms of flavors and textures.
Hiring a Caterer
If you're hiring a caterer, make sure they are reputable and experienced. Ask for references and sample menus before finalizing the deal. Make sure you share your vision and expectations for the event with the caterer, including your budget and any dietary restrictions.
Setting a Formal Table 
For a complete formal table, start by placing the chargers (large plates used as a base for each setting). Place the dinner plate in the center of the charger, with the napkin on top. To the left of the dinner plate, place the salad fork and the dinner fork. To the right of the dinner plate, place the knife (with the blade facing the plate), the teaspoon, and the soup spoon (if needed). Finally, place the water glass above the knife, and any other glasses to the right of the water glass.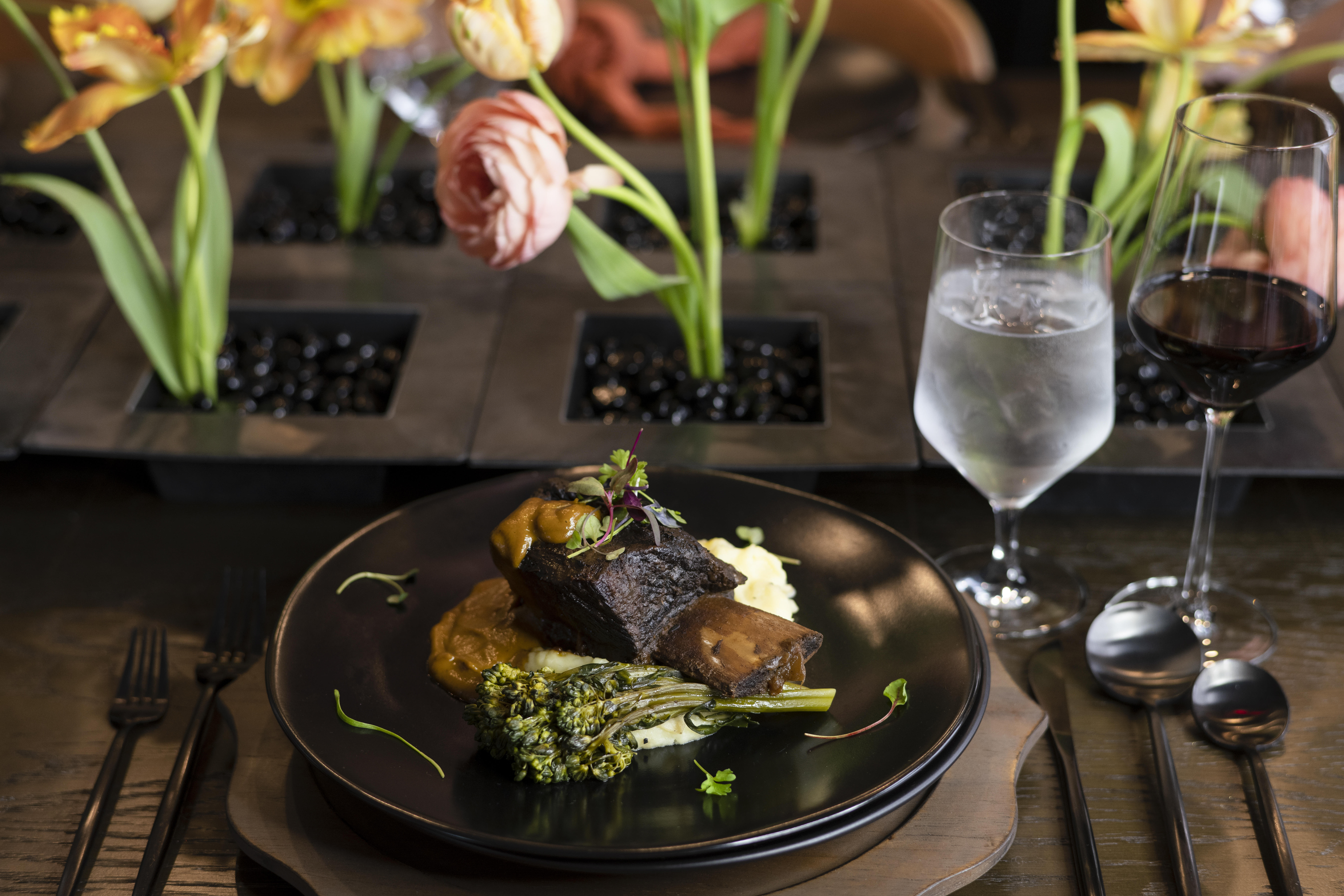 Menu
Stationary Hors d'Oeuvres 
Buratta 
Topped with basil pesto, aged balsamic, and roasted grape tomatoes, served with toasted bruschetta 
Shrimp Cocktail 
Cajun shrimp with a smokey cocktail sauce 
Hummus Shooters 
Topped with marinated feta and served with vegetable crudites 
Yogurt Parfait with Granola and Fruit 
Individual yogurt parfaits topped with triple berry compote and granola 
Passed Hors d'Oeuvres 
Tomato Bisque 
A rich, creamy soup made with applewood smoked bacon, a mirepoix of carrots, celery and onions, and red ripe tomatoes pureed with a touch of cream, served with a grown up grilled cheese 
Mini Lox & Bagel 
House-smoked salmon with dilled cream cheese on a mini house-made "bagel" 
Cheese Stuffed Mushrooms 
Fresh mushroom caps stuffed with a blend of cheeses and seasoned bread crumbs and baked until gooey Spinach Artichoke Dip 
Served warm with toasted crostini 
Plated Dinner Menu 
1st Course 
Strawberry Salad 
Fresh salad green topped with fresh strawberries, cinnamon sugar candied walnuts, grape tomatoes, and feta crumbles, dressed with our strawberry and white balsamic vinaigrette 
2nd Course 
Cabernet Braised Beef Short Ribs 
Beef short ribs slowly braised in cabernet wine infused with a puree of leeks, carrots, celery and tomatoes until fork tender, served with the flavor-packed sauce reduction 
Mashed Yukon Gold 
Whipped with butter and cream 
Roasted Broccolini 
Lightly seasoned and roasted with extra virgin olive oil 
Dessert 
Blueberry Mousse Cake 
Blueberry mousse filled with a blueberry gelee on top of an almond sponge cake, covered with a white chocolate mirror glaze 
Blood Orange Mascarpone Panna Cotta 
A light and velvety blood orange panna cotta with a blood orange sauce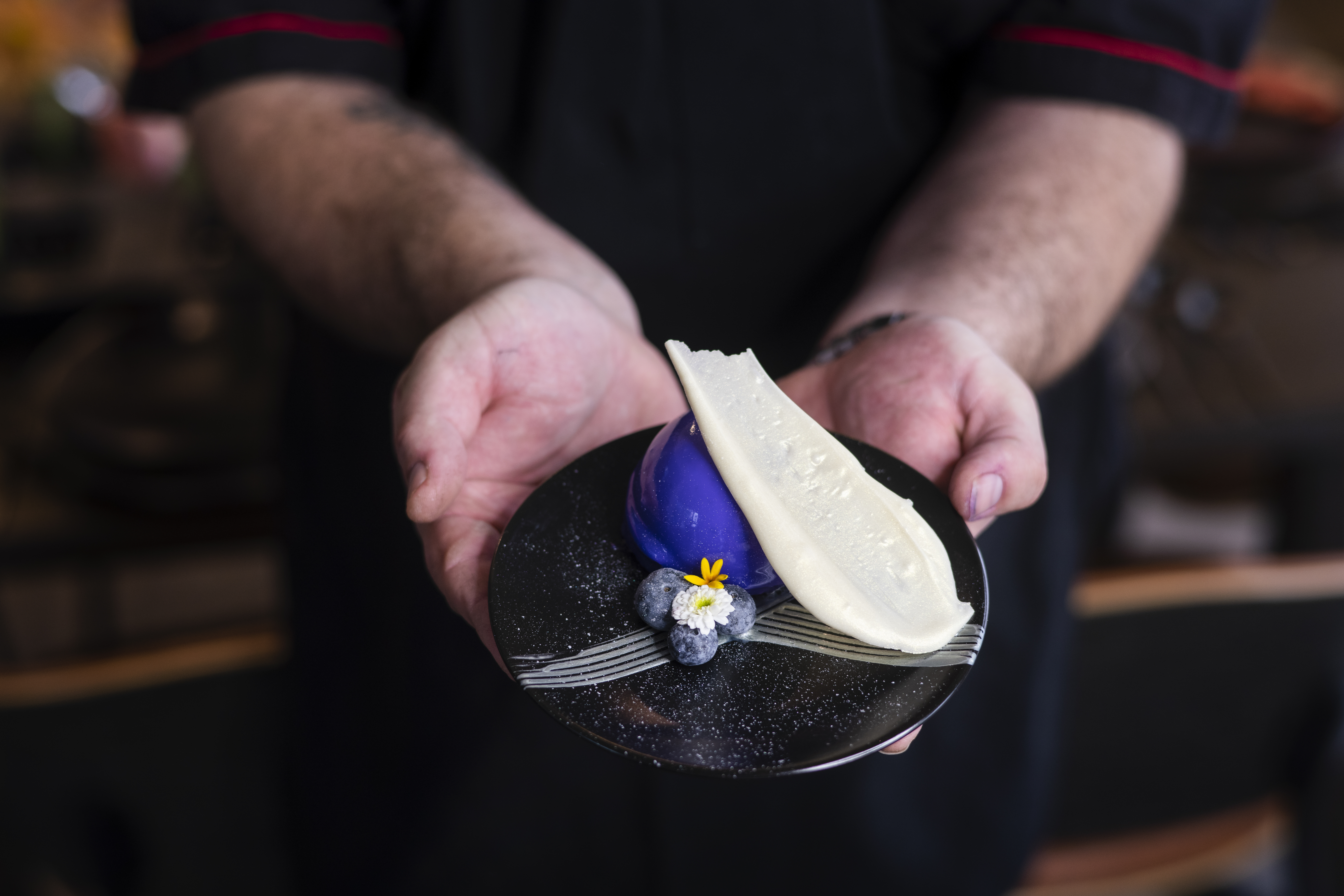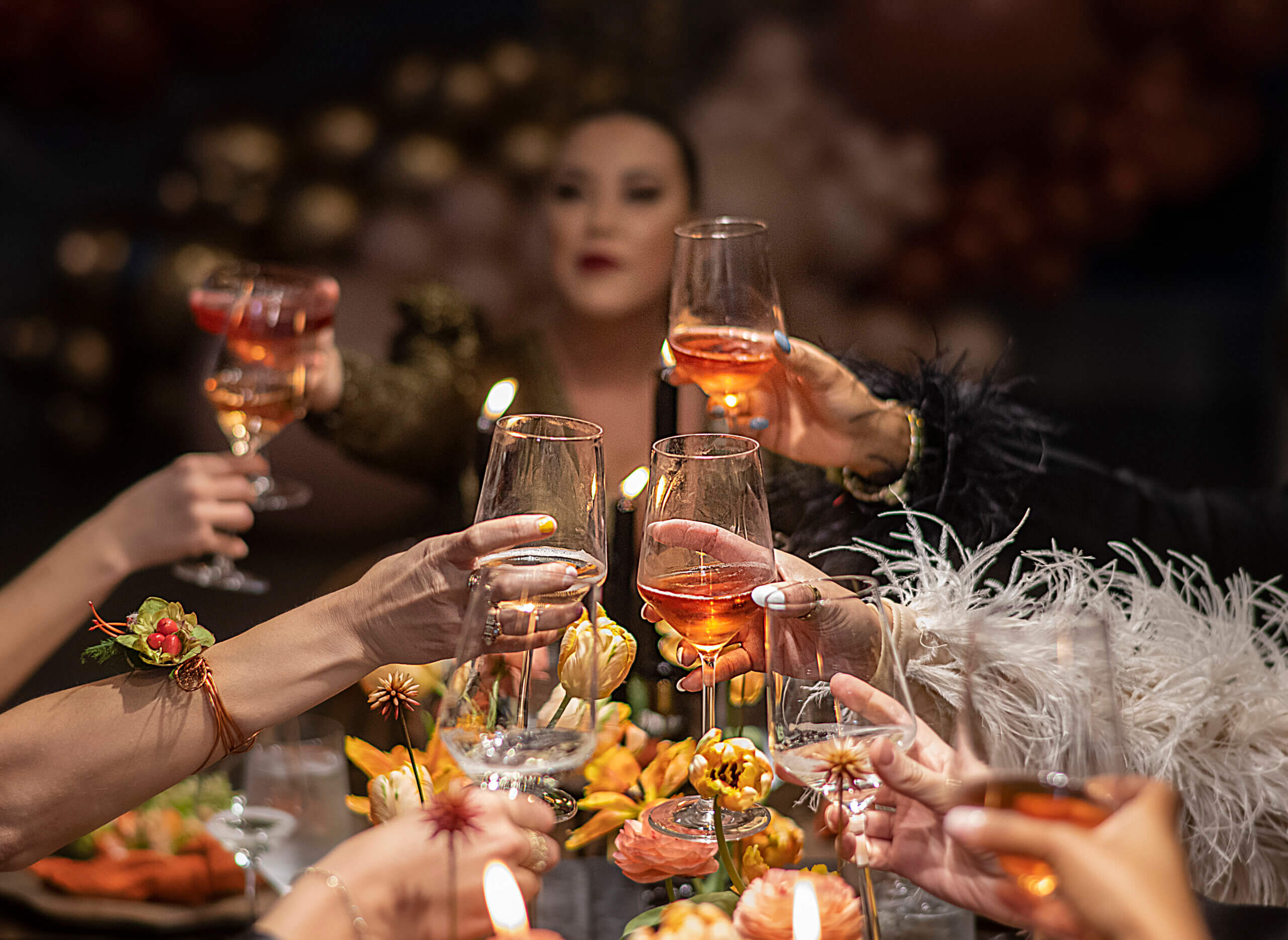 Dinner on the River Participants and Sponsors
Co-host & Star: Cat Sims, @catsimsxoxo
Co-host & Private Event Catering: Vibrant Occasions, @vibrantoccasionscatering
Floral Design: Rose of Sharon Floral Design Studio, @roseofsharonfloral
Photography: Lori Sparkman Photography, @lorisparkmanphotography
Music: Central Arkansas Entertainment Agency, @cae_lr
DJ: DJ Jellybean, @djjbean
Planner & Party Designer: Meredith Events, @meredithevents
Public Relations: Meredith Corning PR, @meredithcorningpr
Videography: KB Studios, @kbstudiosar
Balloon Photo Backdrop: Just Peachy, @justpeachylr
Dinnerware Rentals: Eventology, @eventology_us
Wardrobe Stylist: Kimberly Cyr Calhoun, @kimberlycyr
Wardrobe Retailer: Royal We, @royalweprom
Special Guests & Content Creators: @tabithanstaylor, @alexa_hart_, @kailux, @kimberlycyr, @lesley_withrow, @jennymartinphoto, @alishacurtis, @sarahkmeyer