Chef Serge Krikorian shared the pork green chili and funky monkey French toast recipes on THV11's The Vine TV show with Adam Bledsoe and Ashley King, but if you missed this episode, not to worry! We are going to share these delicious recipes with you here in this blog post plus give you, our dear readers, some information about these Denver, Colorado favorites. Denver's food scene is known for embracing innovative and unconventional dishes and is home to many creative and passionate chefs who constantly experiment with flavor combinations, and these dishes highlights that ingenuity.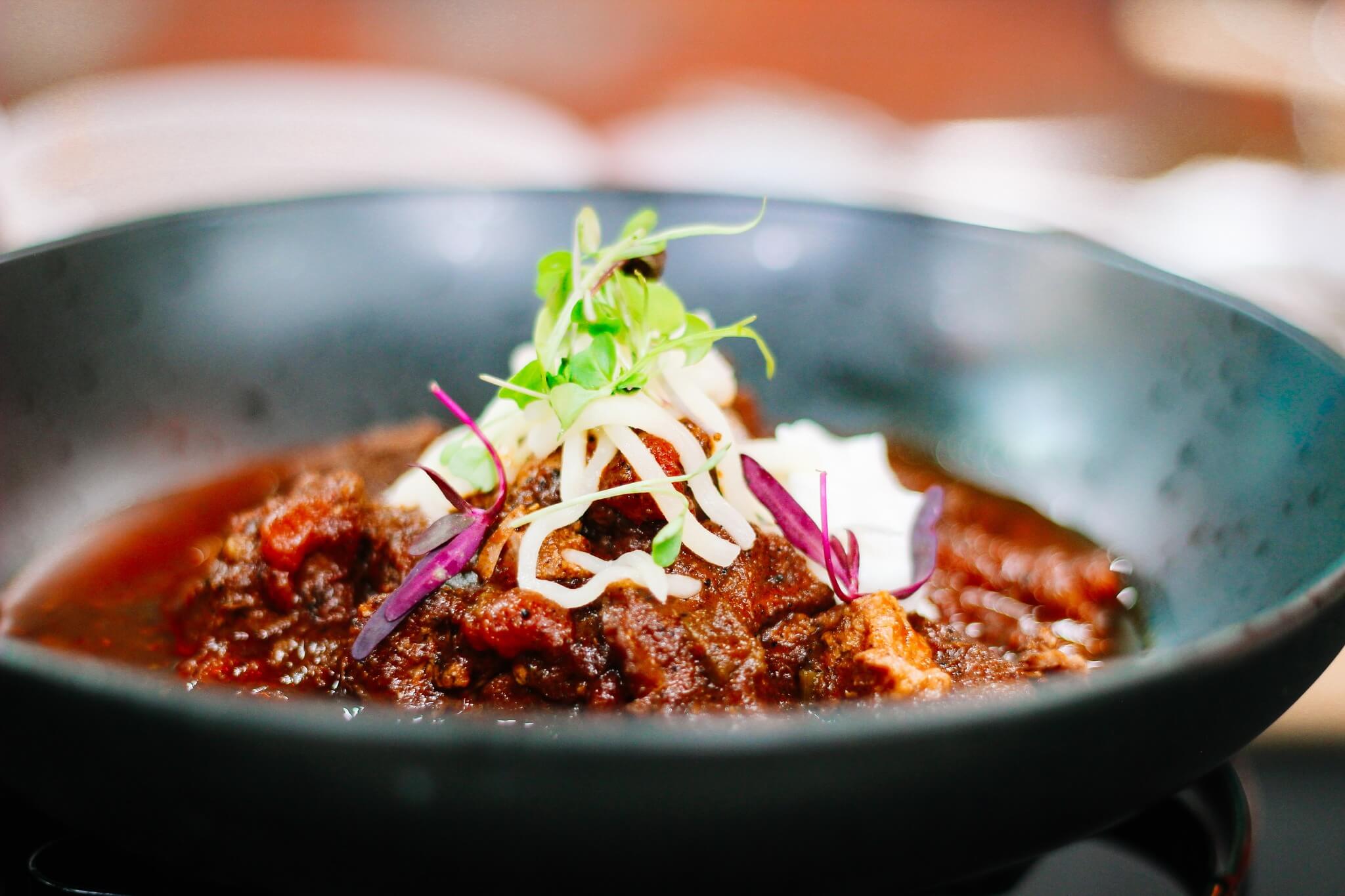 Pork green chili is a delicious and savory dish that has become a beloved favorite in Denver, Colorado. It consists of tender chunks of pork slow-cooked with green chilies, onions, garlic, and various spices. This dish embodies the flavors of the Southwest and has become a staple in Denver's culinary scene.
There are a few reasons why pork green chili has gained such popularity in Denver. First off, the city has a strong Mexican and Tex-Mex food influence, and green chili is a mainstay in these cuisines. Denver has also been historically known for its large Hispanic community, contributing to the popularity of this dish. Another reason why pork green chili is a Denver favorite is its versatility. It can be enjoyed as a standalone soup or stew, or used as a topping for various dishes like burritos, enchiladas, or even burgers. The rich and smoky flavors of the green chilies combined with tender pork create a satisfying and comforting meal. Denver's high altitude climate also plays a role in making pork green chili a beloved choice. The warm and spicy nature of this dish helps to counter the colder temperatures and provides a heartwarming experience during the winter months. Furthermore, Denver locals take pride in their regional specialties, and pork green chili has become one of those iconic dishes that showcases the unique flavors of the area. Many restaurants and cafes in Denver have their own twist on the recipe, adding their own touch to make it a standout experience for customers.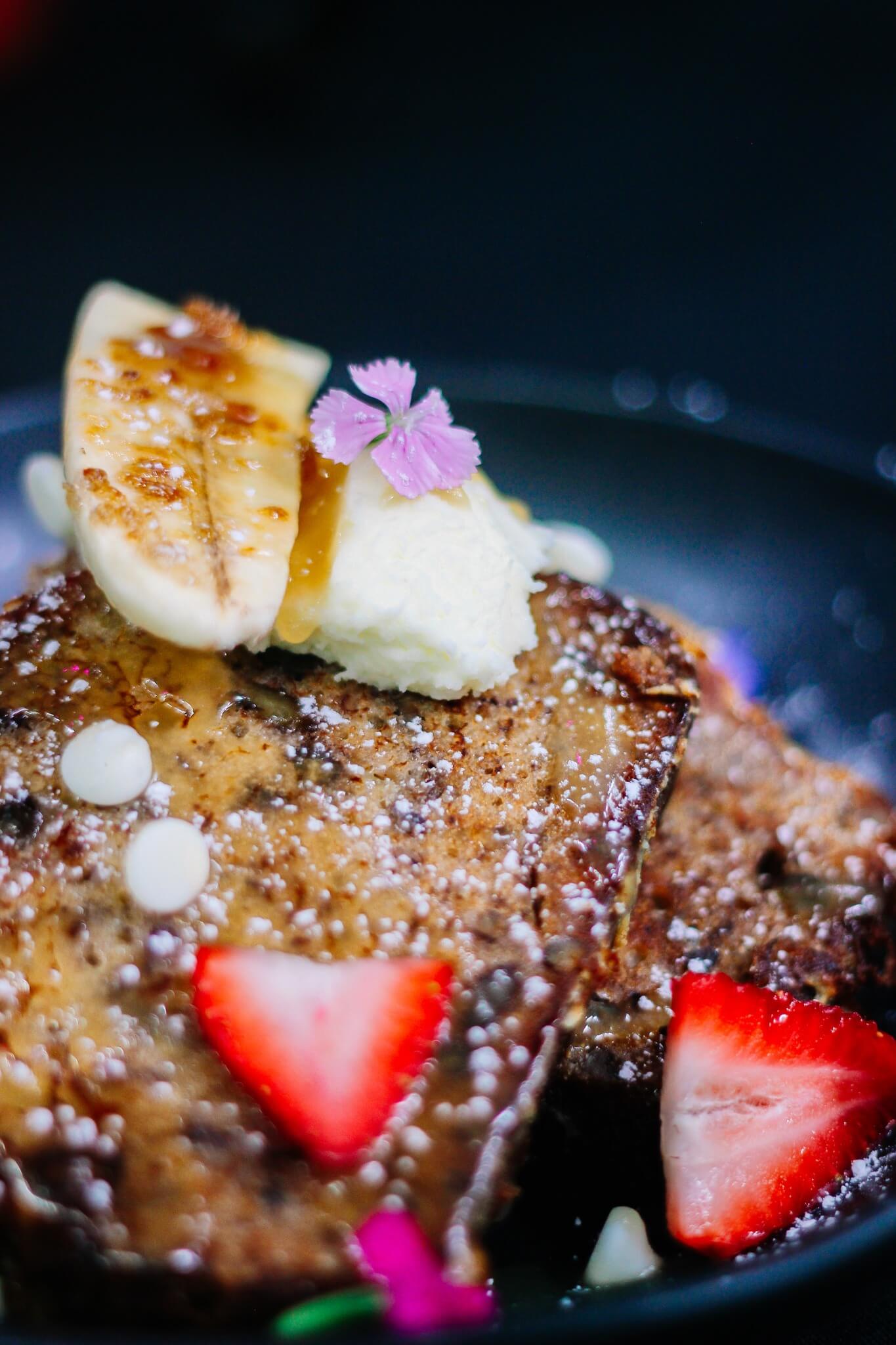 Funky monkey French toast is a delightful and indulgent breakfast dish that has gained popularity as a Denver favorite. It is a unique twist on the classic French toast, incorporating flavors of banana, chocolate, and peanut butter. The combination of sweet and savory elements in this dish has captivated the taste buds of both locals and visitors alike.
One of the reasons why funky monkey French toast has become a Denver favorite is its creativity and playfulness. This dish takes a beloved breakfast staple and elevates it with the addition of ingredients like caramelized bananas, chocolate sauce, and peanut butter drizzle. The combination of these flavors creates a harmonious balance that satisfies both sweet and savory cravings. Additionally, Denver is a city that appreciates hearty and indulgent food options, making funky monkey French toast a perfect fit for those seeking a decadent breakfast experience. The generous portions and rich flavors make it a satisfying choice to start the day. Moreover, Denver locals tend to be adventurous eaters and enjoy trying new things. Funky monkey French toast offers a unique and memorable dining experience that stands out from traditional breakfast options. 
Do you love chef Serge's recipes? You never have to wait for a new recipe blog post! Head over to his show, Cooking with the Kriks on Youtube, for loads of content and hit that subscribe button:
https://www.youtube.com/@CookingwiththeKriks
Pork Green Chili
2 lbs. pork shoulder 
2 Tbls. ground cumin
3 Tbls. chile powder
2 Tbls. dried oregano
1 Tbls. minced garlic
1 large yellow onion, diced
1 Qt. chicken stock
1 32 oz. can whole tomatoes
2 Tbls. tomato paste
8 roasted hatch green chiles, fresh roasted and diced, or 1 6 oz. can diced hatch green chiles
2 fresh jalapeño peppers, seeded deveined and diced 
Grapeseed oil 
2 tsp. Kosher salt 
1 tsp. ground black pepper
Shredded mozzarella and sour cream, optional garnish
Instructions
Cut the pork shoulder into small 1" cubes and season with salt and pepper.

Heat the grapeseed oil in a dutch oven.  Working in batches, brown the pork on all sides in oil over medium high heat.  Remove the meat from the dutch oven and set aside. 

In the dutch oven, saute the onions until translucent, about 3 to 4 minutes.  Add the minced fresh garlic and saute for another minute or two.  Add the cumin, chile powder, oregano and tomato paste and continue to saute for another couple of minutes.

Add the chicken stock, crushed tomatoes, and pork to the dutch oven, cover, and simmer for 2 hours.

Add the hatch green chilis and jalapeno and simmer for another 1 hour.  

Garnish with mozzarella cheese and sour cream and serve.
Funky Monkey French Toast
1 loaf of banana nut bread
For the French Toast:
6 eggs
2-1/2 cups milk
1 Tbsp. brown sugar
3/4 tsp. salt
1 Tbsp. vanilla extract
2 Tbsp. unsalted butter, cubed
Caramel Syrup (recipe below)
Whipped Mascarpone Cheese (recipe below)
Bruleed Bananas (recipe below)
Powdered sugar, garnish
1/4 cup white chocolate chips, garnish
Sliced fresh strawberries, garnish
In a shallow bowl, whisk together the eggs, milk, brown sugar, salt and vanilla with a fork. Set aside.

Slice the banana nut bread into thick slices.

Melt the butter in a large skillet over medium heat. Dip each slice of the bread into the egg mixture then place in the hot pan. Cook on each side until golden brown. 

Remove from heat and top with caramel syrup and a dollop of whipped mascarpone cheese.  Dust with confectioners' sugar and add white chocolate chips before serving.
Caramel Syrup:
1/2 cup unsalted butter
1/2 cup brown sugar
1/2 cup heavy cream
Over medium-high heat, whisk together the brown sugar, butter, and heavy cream in a small pan. Bring to a boil and let boil for 3 minutes without stirring. 

Remove from heat and cool slightly.
Whipped Mascarpone Cheese
1 1/4 cups heavy whipping cream, cold
3/4 cups powdered sugar
1 tsp. vanilla extract
8 oz mascarpone cheese,softened
Add the heavy whipping cream, powdered sugar and vanilla extract to a large mixing bowl and whip on high speed until soft peaks form.

Add the mascarpone cheese to the whipped cream and whip to combine. 
Bruleed Bananas
2 bananas, peeled and sliced
2 Tbls. unsalted butter
1/4 cup packed brown sugar
2 oz. brandy
Melt the butter over medium heat in a large skillet.  

Add the brown sugar and bananas and cook until brown sugar dissolves.

Add the brandy and carefully tip the pan away from you and light the brandy on fire.

Swirl the pan until the flames extinguish on their own.