This baked cod with chermoula sauce recipe was first presented on THV11's The Vine show with Ashley King and Adam Bledsoe. Did you miss that episode? Have no fear! We are here to give you the recipe along with some helpful information about this dish. Read on for more.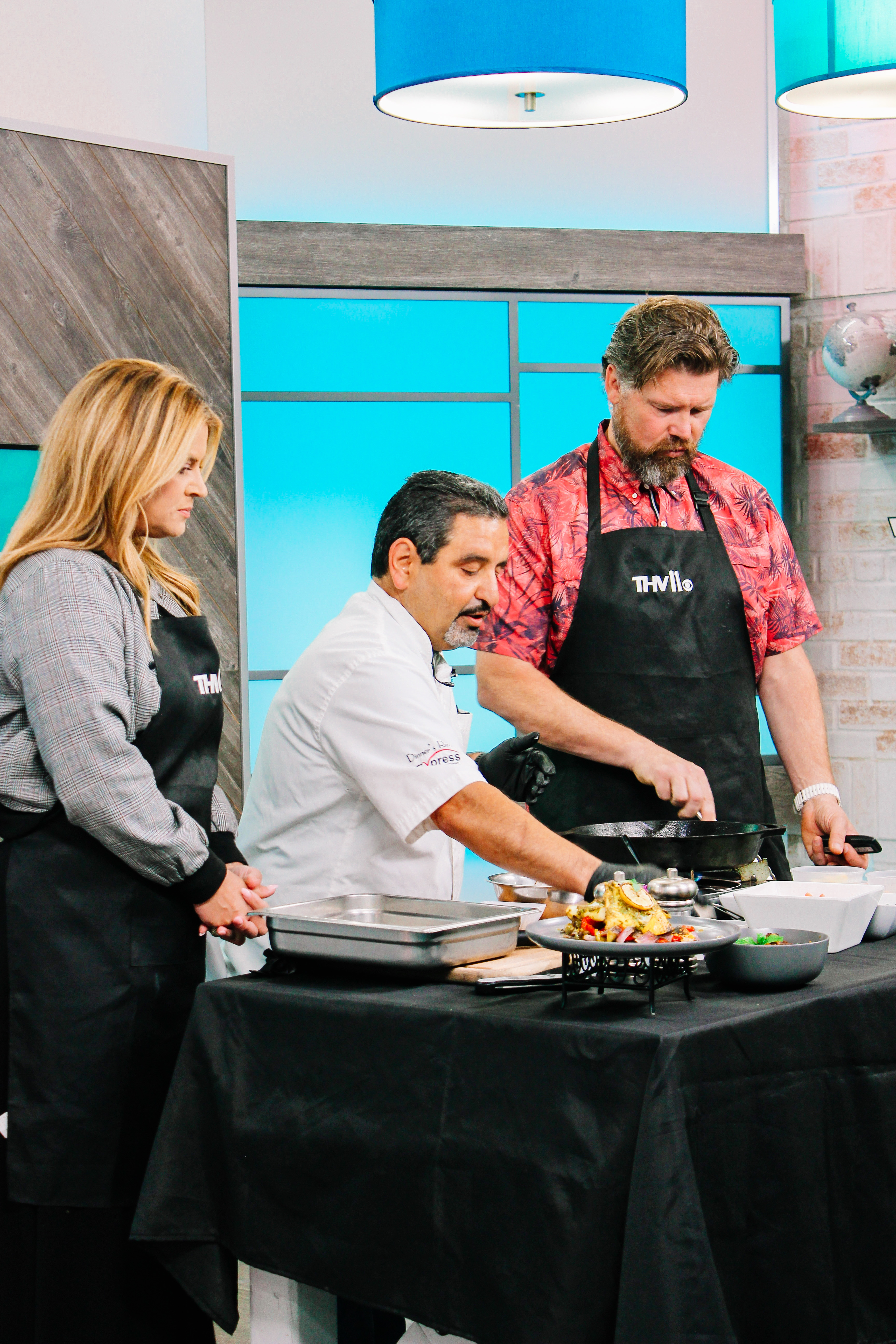 Baked cod is a delicious and versatile dish that features cod fillets cooked in the oven until tender and flaky. It is a popular seafood dish known for its delicate flavor and moist texture. Cod is a mild-tasting white fish that lends itself well to various cooking methods, making it a favorite choice for many seafood lovers.
Now, let's talk about chermoula sauce. Chermoula sauce is a flavor-packed, herb-based sauce commonly used in North African cuisine. It is made by blending together fresh herbs such as cilantro or parsley, garlic, lemon juice, olive oil, and a variety of spices like cumin, paprika, and cayenne pepper. The resulting sauce is vibrant, fragrant, and adds a burst of flavor to any dish it accompanies.
When you combine the two, you get baked cod with chermoula sauce. This dish takes the mildness of the cod and enhances it with the bold, aromatic flavors of the chermoula sauce. The sauce is typically spread over the cod fillets before baking, allowing the flavors to infuse into the fish as it cooks. The result is a succulent and flavorful seafood dish that is both healthy and satisfying.
Baked cod with chermoula sauce is often served with a side of vegetables, rice, or couscous. The combination of the tender cod and the vibrant sauce creates a delightful contrast of textures and tastes. Whether you're a seafood lover or someone looking to try something new, this dish is sure to please your taste buds.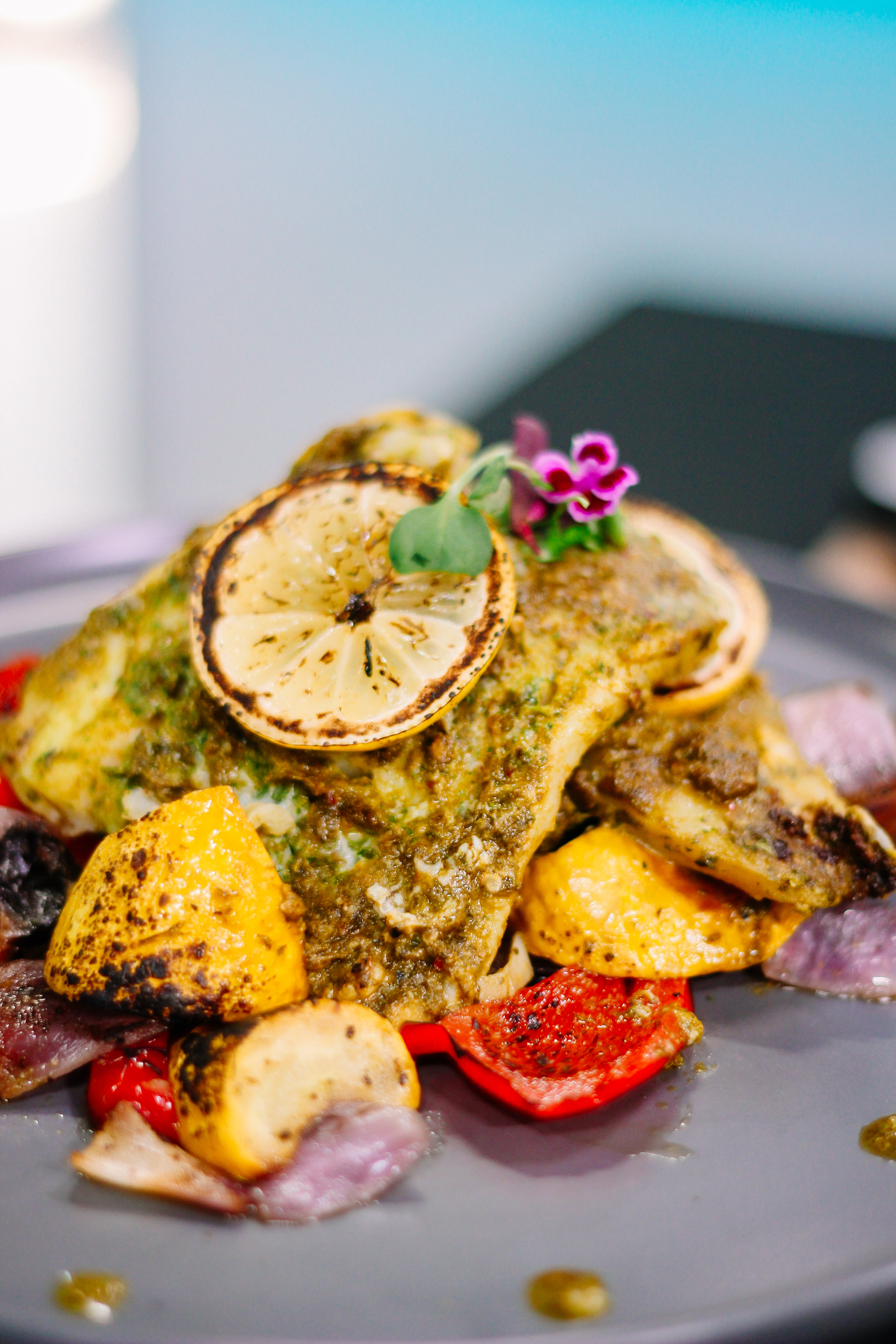 Baked Cod with Chermoula Sauce
For the Sauce:
1 cup Cilantro Leaves
2 cups  Parsley
1 Tbls. Fresh Mint
4 Cloves Garlic
1/2 tsp. Salt
2 tsp. Ground Cumin
1 tsp. Ground Coriander
1 tsp. Smoked Paprika 
1/4 tsp. Red Pepper Flakes
Pinch of Saffron  (optional)
1/3 cup Extra-Virgin Olive Oil
1/4 cup Freshly-Squeezed Lemon Juice (about 1 large lemon)
For the Fish:
4 6 oz cod
4 Slices of fresh lemon
Add all ingredients for the sauce into a food processor and pulse until it makes a thick paste. 
Refrigerate for 30 minutes.
Preheat the oven to 350 degrees fahrenheit 
Drizzle the fish on both sides with the chermoula sauce.  Place one lemon slice over each piece of fish.
Bake for 12-15 minutes, or until the fish is flaky and cooked to an internal temperature of 145 degrees.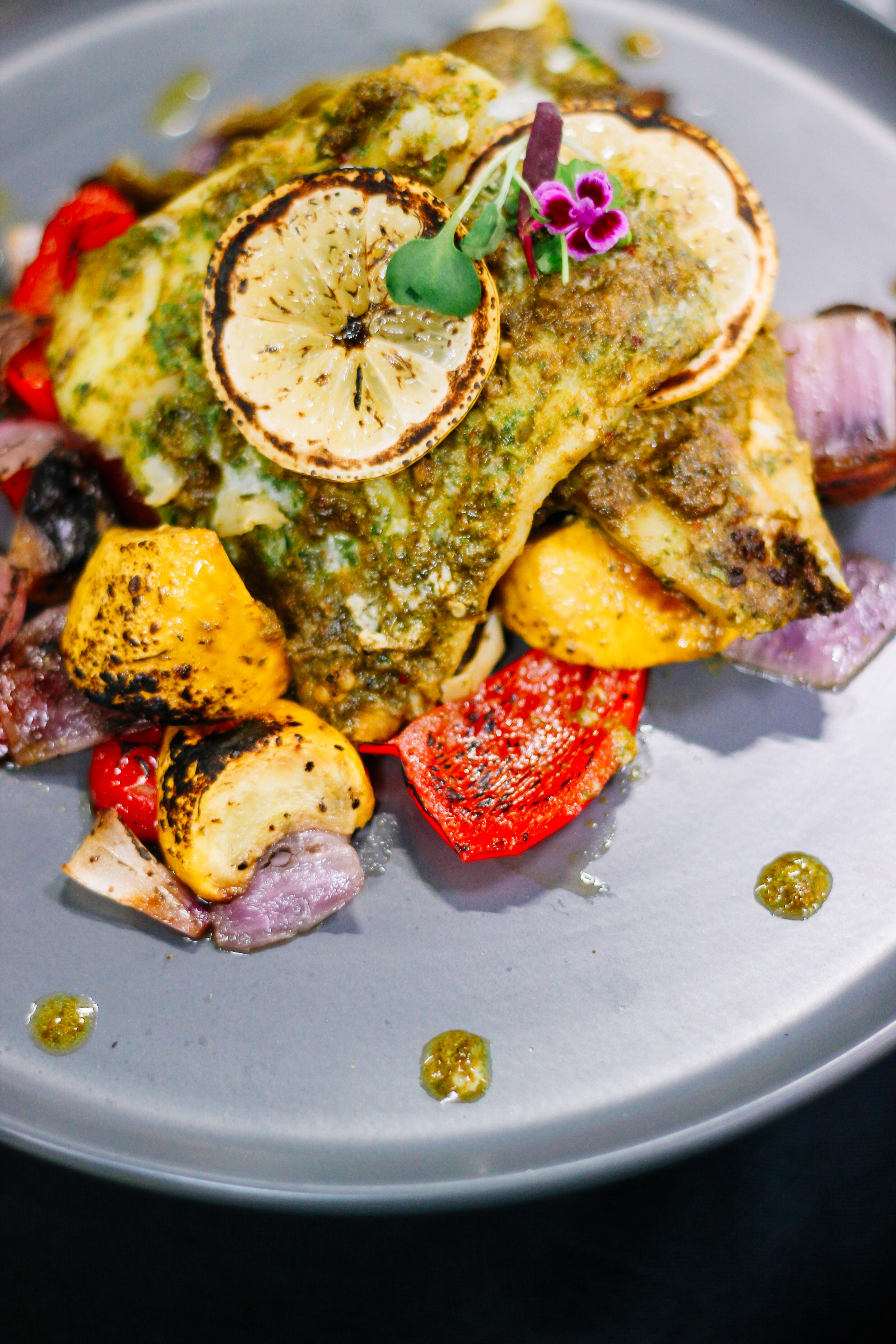 Never miss a recipe or cooking tip from Chef Serge Krikorian with Vibrant Occasions Catering! SUBSCRIBE to our Youtube show, Cooking with the Kriks, today: