We are truly enjoying our newly-renovated building at Vibrant Occasions! When the opportunity arose where we could obtain the space next door, we took it and expanded our working space. We considered several factors in creating a welcoming environment for our clients and staff. These factors include enhancing professionalism, improving efficiency and productivity, ensuring safety and hygiene standards, creating a visually pleasing atmosphere and providing flexibility and adaptability.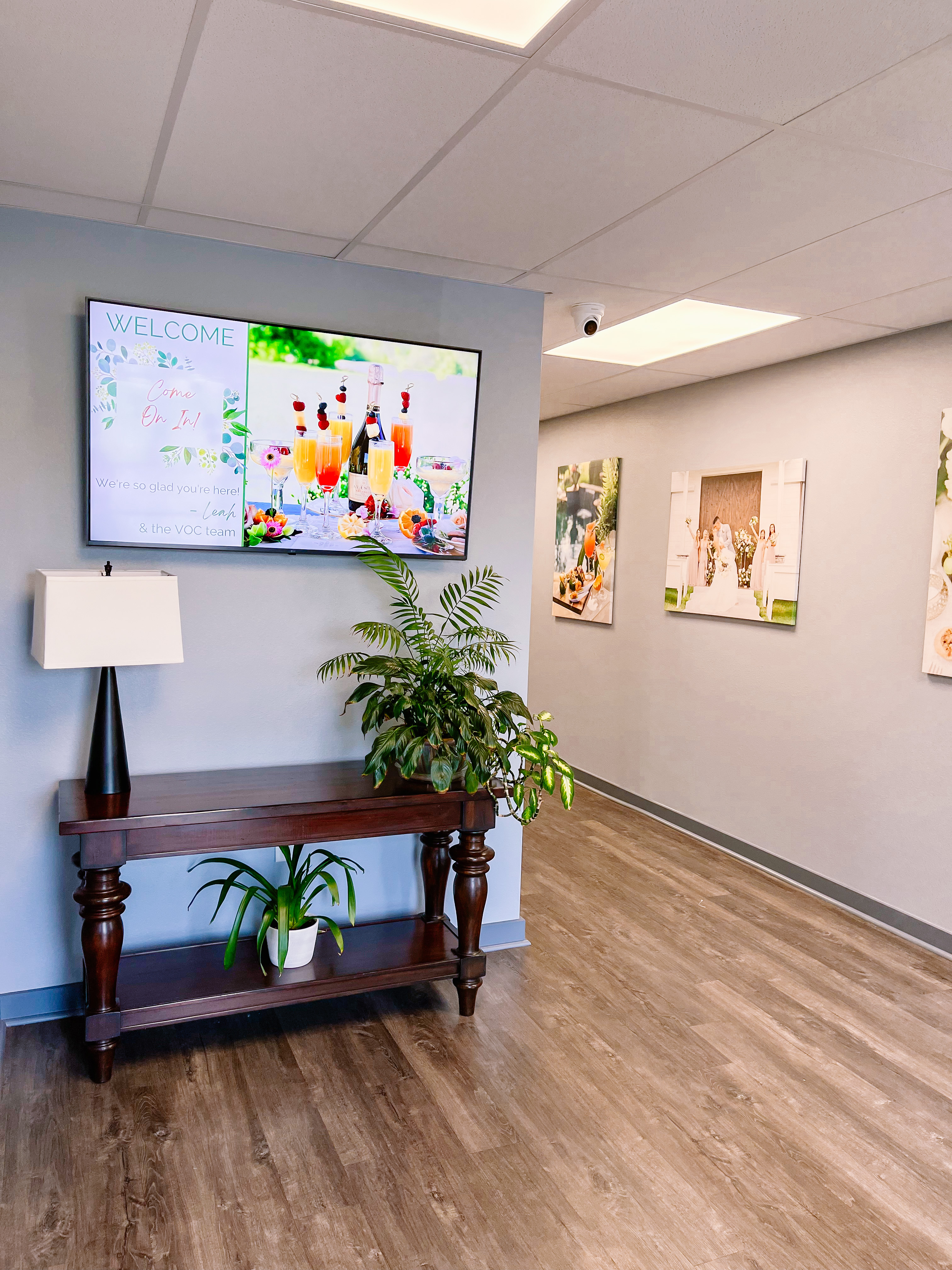 A welcoming foyer.
Why our clients like the new space
A renovated office and kitchen reflect professionalism, which is essential for a catering company. Clients want to see that the business takes its operations seriously and can be trusted to deliver high-quality services. 
Our renovated kitchen allows for improved workflow, organization and functionality. With an optimized layout, appropriate equipment and ample storage space, our catering team can work more efficiently and handle larger projects with ease. 
We feel a welcoming and visually appealing office sets the tone for client interactions. Our renovated space displays tasteful design elements, comfortable seating areas and professional branding to create a positive first impression. It shows Vibrant Occasions' attention to detail, commitment to quality and care for our clients. Overall, the revamped space was tailored to improve the client experience, enhance our staff's working environment and streamline operations.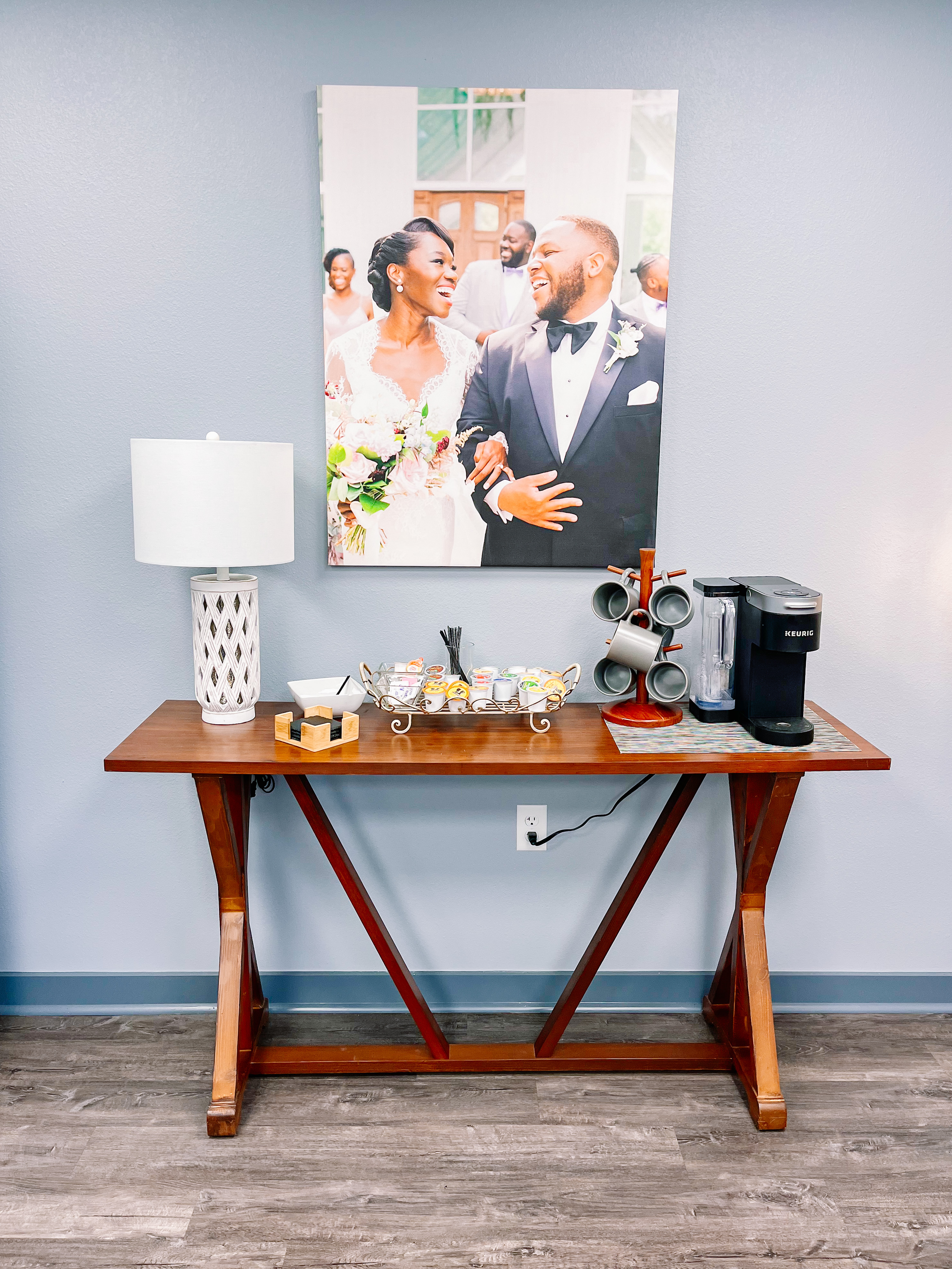 Coffee bar for guests and staff.
What our employees are saying 
"My favorite part of the new office is that I get to share it with my daughter. We have surrounded ourselves with all the things we love, from pictures of our family, to a coffee bar, to cats, bears, and dragons. Also, artwork that my son made in his architect classes at U of A. The finishing touch for us was the culture club cabinet and fridge where we store treats that staff can buy with MIVE Bucks (MIVE stands for Make It Vibrant Everyday, the name of Vibrant Occasions' culture club.)" – Michelle Reed
"The new renovations have definitely impacted the work environment for everyone. Not only are we able to work more efficiently, but we are also able to work in a less crowded and more calming environment. The new work space is clean, shows off our culture and is also beautiful. It definitely feels a little more 'vibrant' around here after the renovations." – Devin Colin Alanis
"Being able to have a space that we can bring our own personality into has made a huge difference for me. We can each show our personalities with our offices! Our common spaces are fresh and classic and I truly believe that when our customers enter our space, they can get a feel for who we are as a company. It's a welcoming and comfortable space that we love bringing people to." – Leah Seale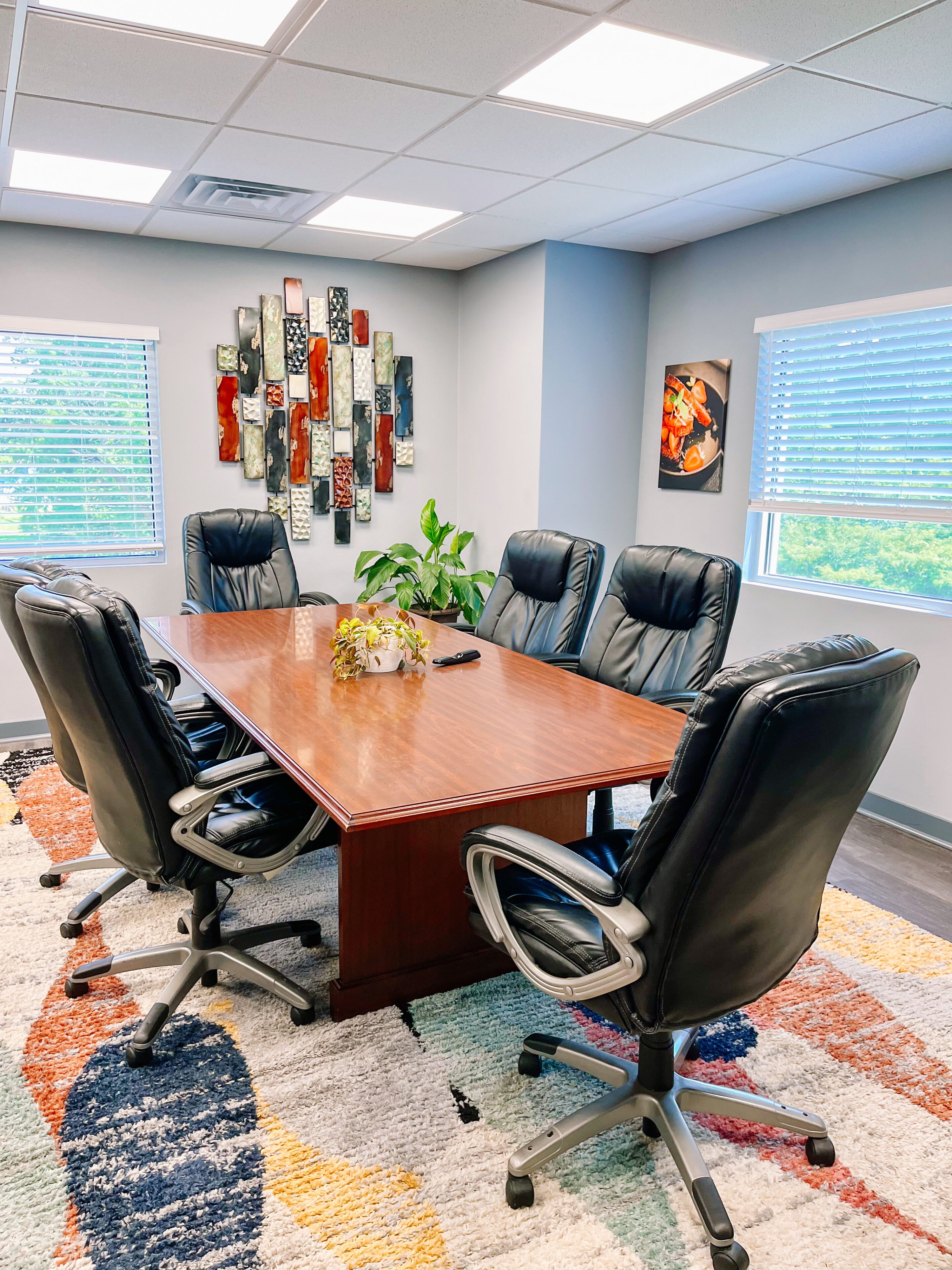 Conference and meeting room.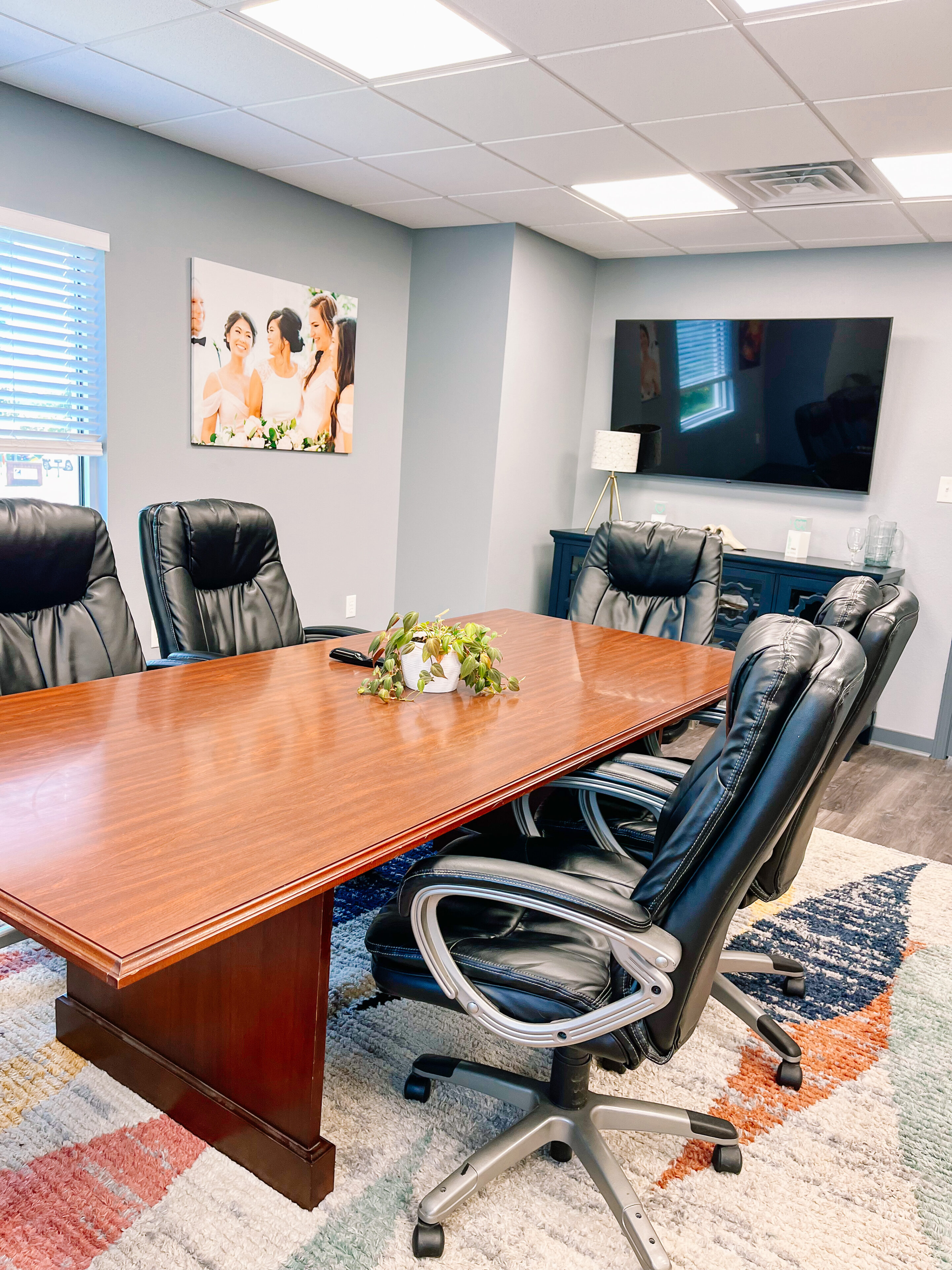 Conference and meeting room with multimedia capabilities.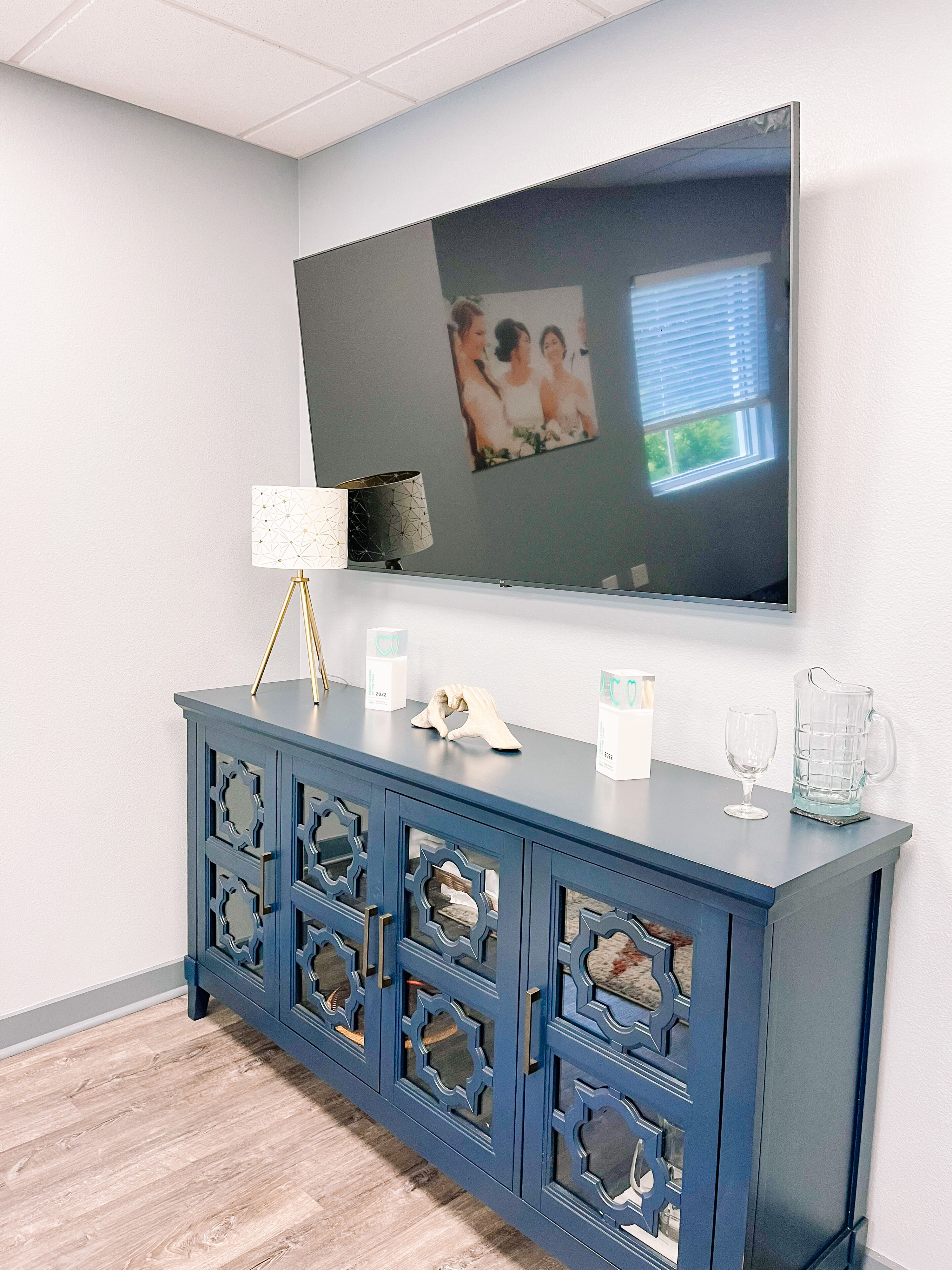 Multimedia capabilities for meetings.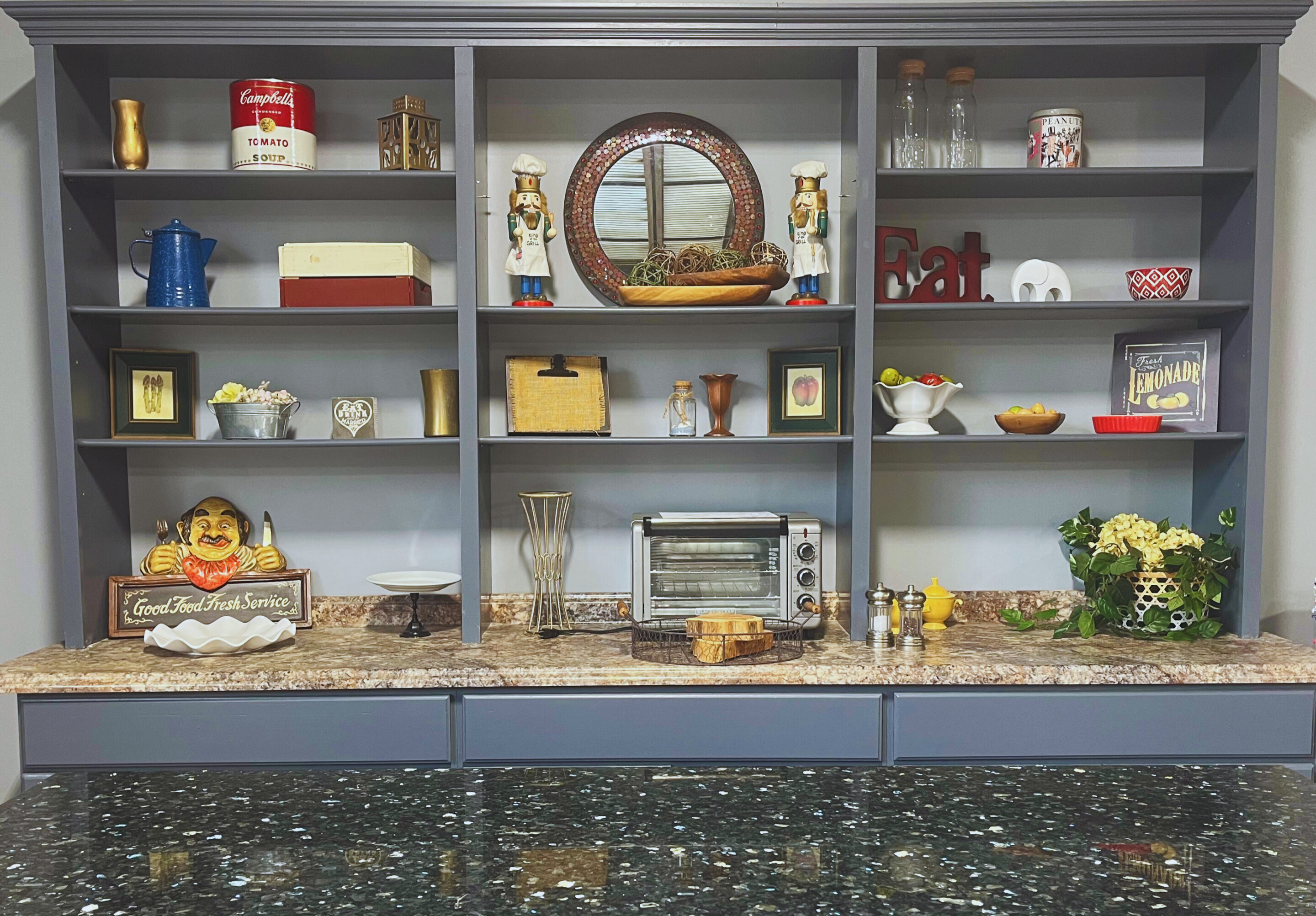 New Cooking with the Kriks cooking show set.