Photo by Jessica Brown Photography.
Let's face it, 2020 presented some challenges for us all.  The wedding industry and the couples that the wedding industry serves were met with opportunities to get creative when it came to celebrating that special day.  As a business that thrives on providing beautiful memories, we want to spread a message of one that incorporates more joy in 2021.  The Vibrant Occasions Catering team was built by our family to serve your family and at the end of the day our goal is always to make you smile. After all, more smiles brings more joy!
Here are five tips to make you smile from Vibrant Occasions Catering:
1.  I scream, you scream, we all scream for ice cream.  Sounds simple, but that's the point!  Ice cream conjures up nostalgic feelings and childhood memories for most people.  Treating yourself and your guests at gatherings to this sweet treat will immediately bring a sense of comfort and happiness. Want our snow ice cream recipe?  Grab it here!  How to Make Snow Ice Cream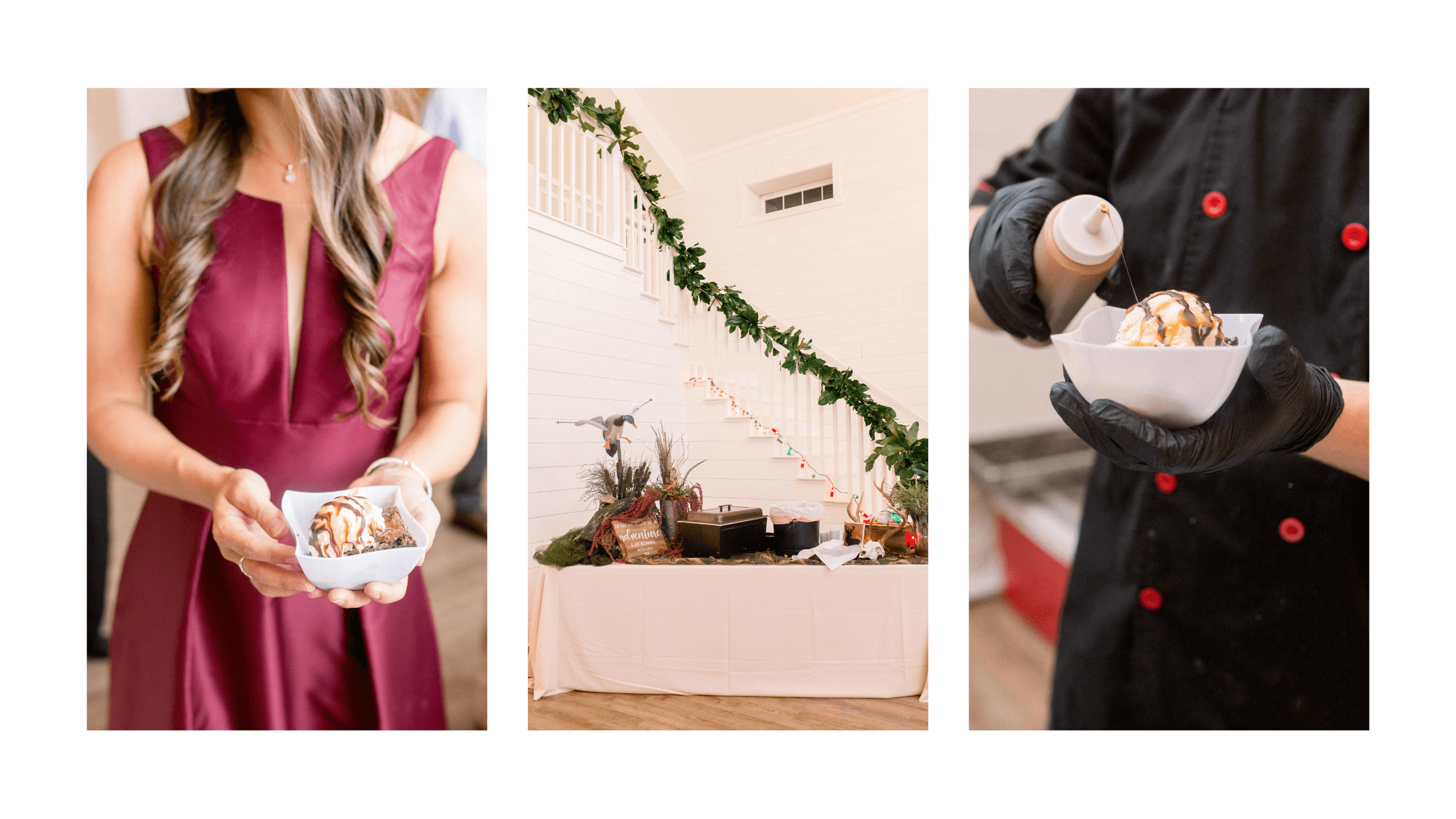 Groom's ice cream station by Vibrant Occasions Catering.  Photo by Jessica Brown Photography
2.  I wanna dance with somebody.  Sometimes we just need to stop overthinking and start dancing.  We have all had our fair share of days in recent times mired in deep contemplation…well, enough of that!  Grab your partner and swing her 'round and 'round.  With or without a dance partner, dancing will produce endorphins to boost your mood, improving your mental and emotional health.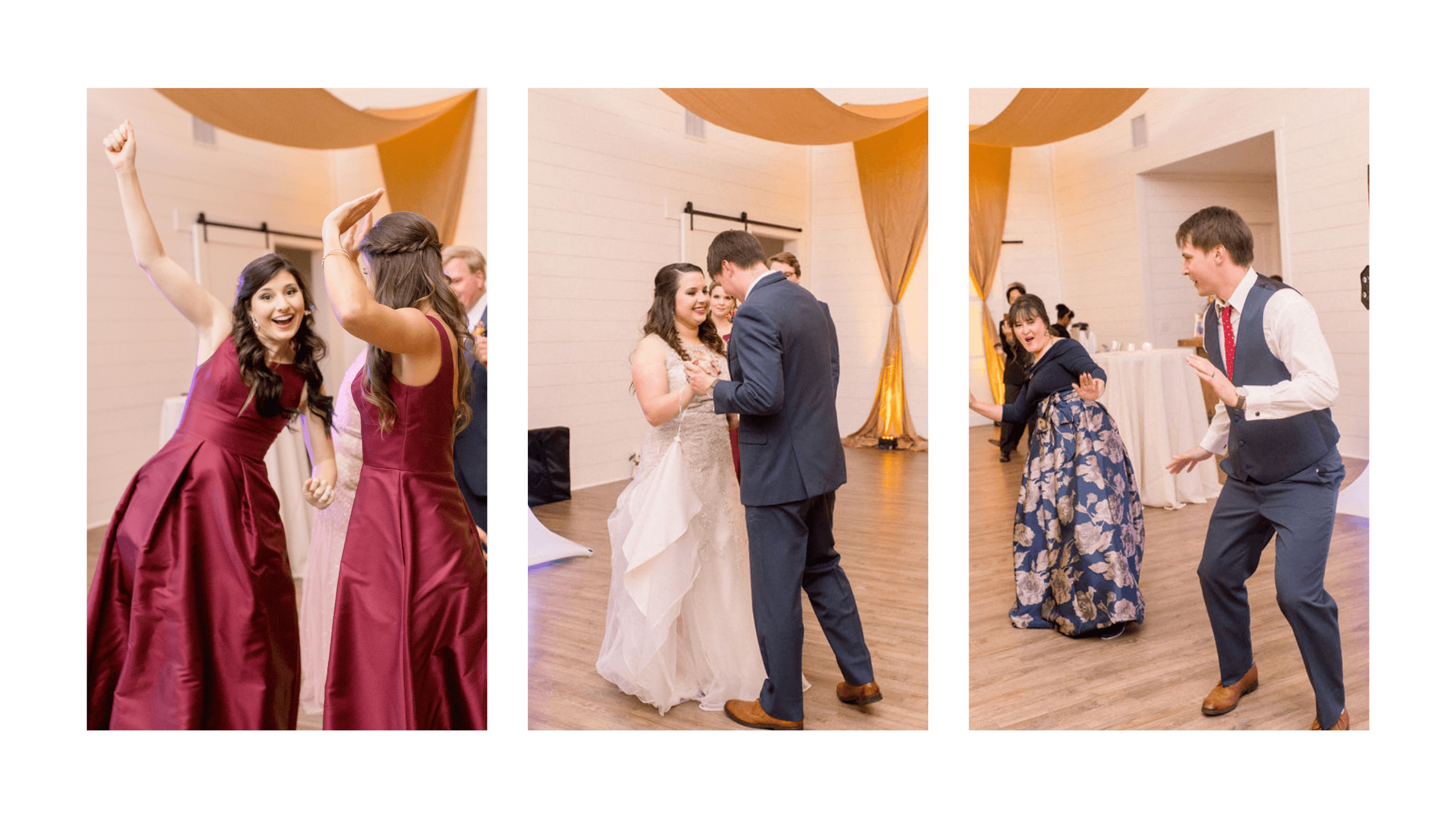 Photo by Jessica Brown Photography
3.  Kiss your sweetie…or a puppy. Showing affection to those around you is a reminder that we are meant to love one another.  In all the isolation many have been experiencing, we must not forget that human touch is very important to the human condition.  Don't have a human in your quarantine pod?  Kiss that puppy, muah!
Photo by Jessica Brown Photography.
 4.  Pamper yourself. Indulge a little!  Buy that expensive perfume, go to the salon or take a bubble bath.  You deserve some pampering that will bring out your self-confidence and make you smile.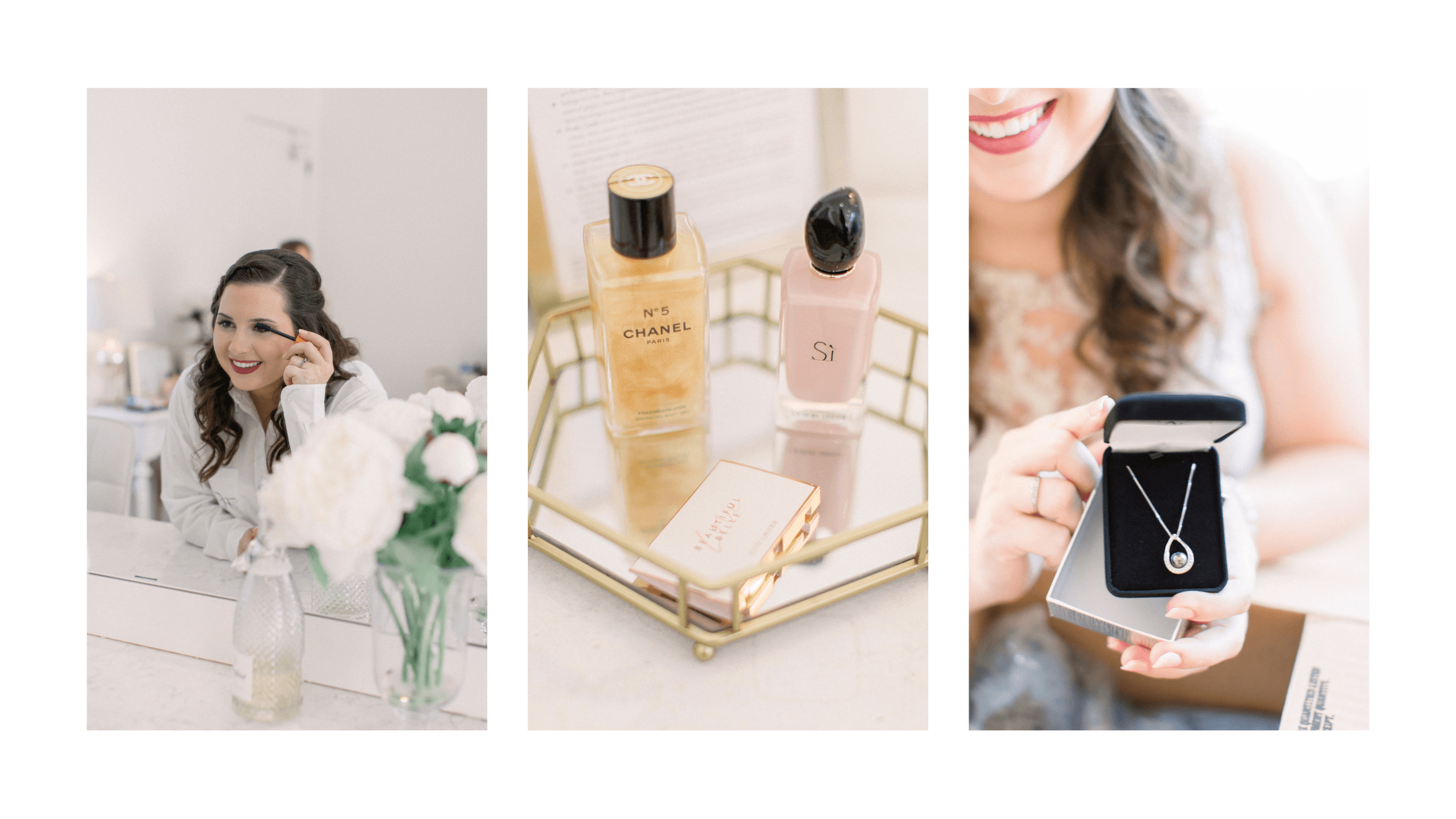 Photo by Jessica Brown Photography.
5.  Eat cake for breakfast. Yes, we said it.  Just try it.  Just try eating a piece of cake with your coffee (or tea – whatever your jam is) and experience the instant satisfaction it brings.  It's pretty much our answer for "waking up on the wrong side of the bed."