Romeo and Juliet is a love story written by William Shakespeare with a tragic ending, but this styled shoot interpreted by the creative team at Cross Iron Cottage ends with a lovely, intimate wedding in the garden. Central Arkansas has been graced with an English-style cottage that serves as a wedding venue for the love struck and betrothed to celebrate their special day in fairy tale-like fashion, which created the perfect backdrop for this literary styled photo shoot. This story's narrative is full of whimsy, glee and darling details of a fanciful day.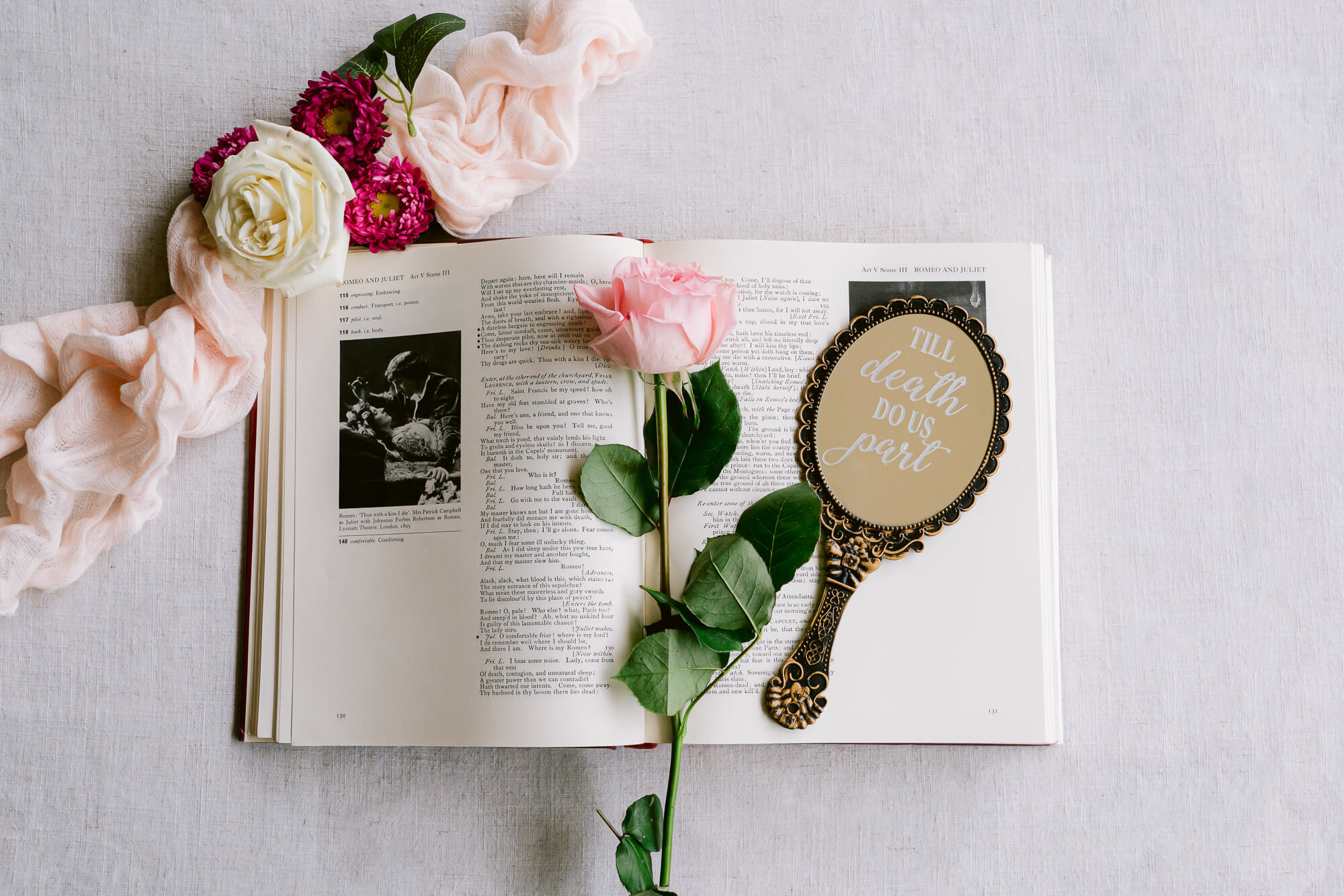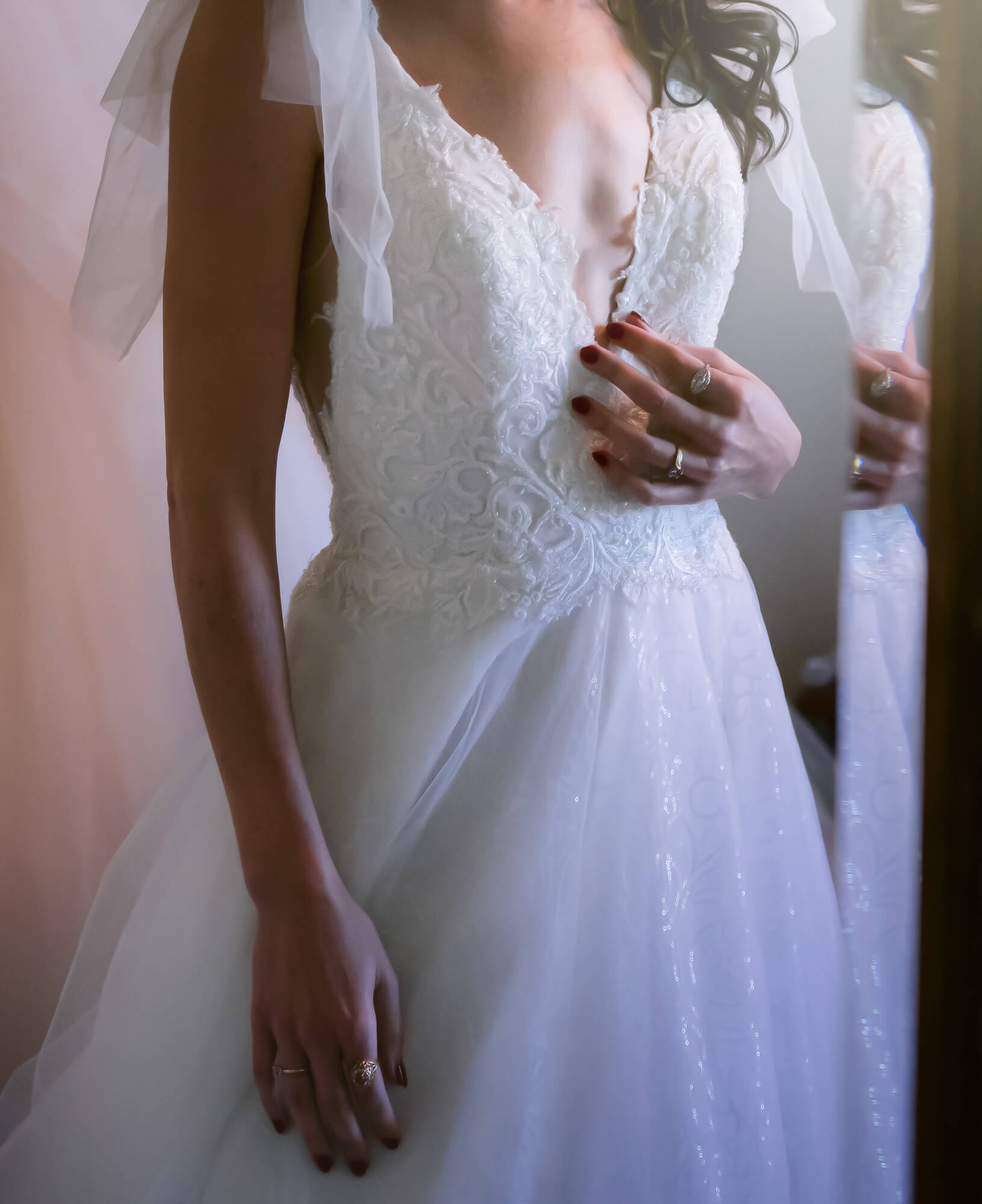 The bright color scheme exudes a feeling of hope, yet paired with hints of medieval elements harken back to the origins of the classic tale. The masquerade ball from Baz Luhrmann's movie adaptation in 1996 of Romeo and Juliet inspired the use of theater masks and angel wings alluding to how colloquially changing particulars are commonplace as time moves forward from Shakespearean days creating a visual contrast.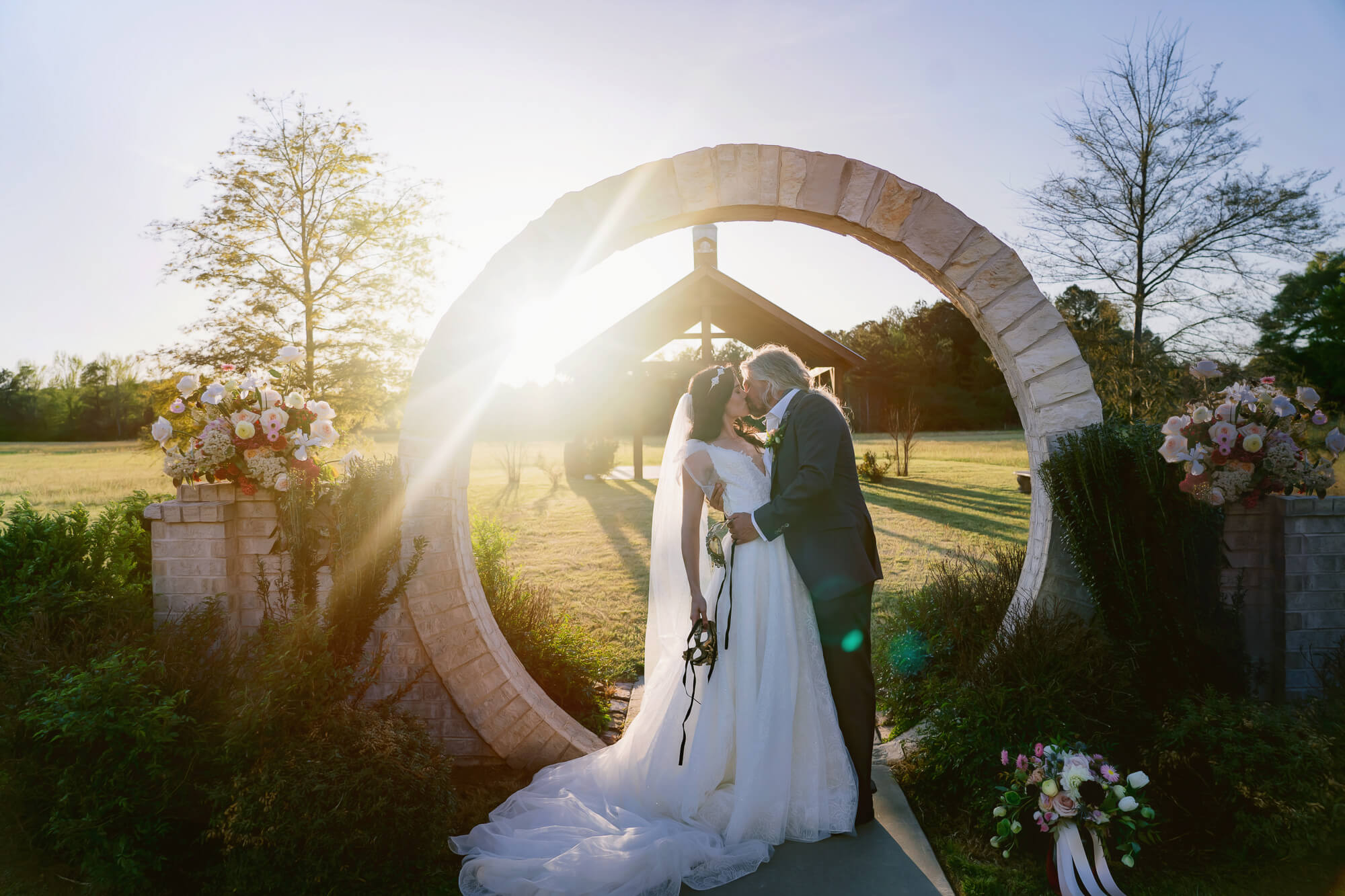 "One of my favorite scenes in the play is the sonnet where Romeo and Juliet first meet at the masquerade ball before they discover each other's identities. They touch palms in a flirtatious dance that Romeo compares to a pilgrim worshipping at a holy shrine. Romeo prays 'let lips do what hands do,' and kisses Juliet. Juliet, in turn, notes that when Romeo kissed her, he gave her his sin with his lips. It's only fourteen lines, but it changes both of their lives forever. I wanted to represent this beautiful moment of their story, and thought it would make a charming modern-day first look. We chose the cottage's circular moongate as the perfect place for them to come together under a symbol of unity and eternity," said Soraya Rudofsky with Vivlio Photography.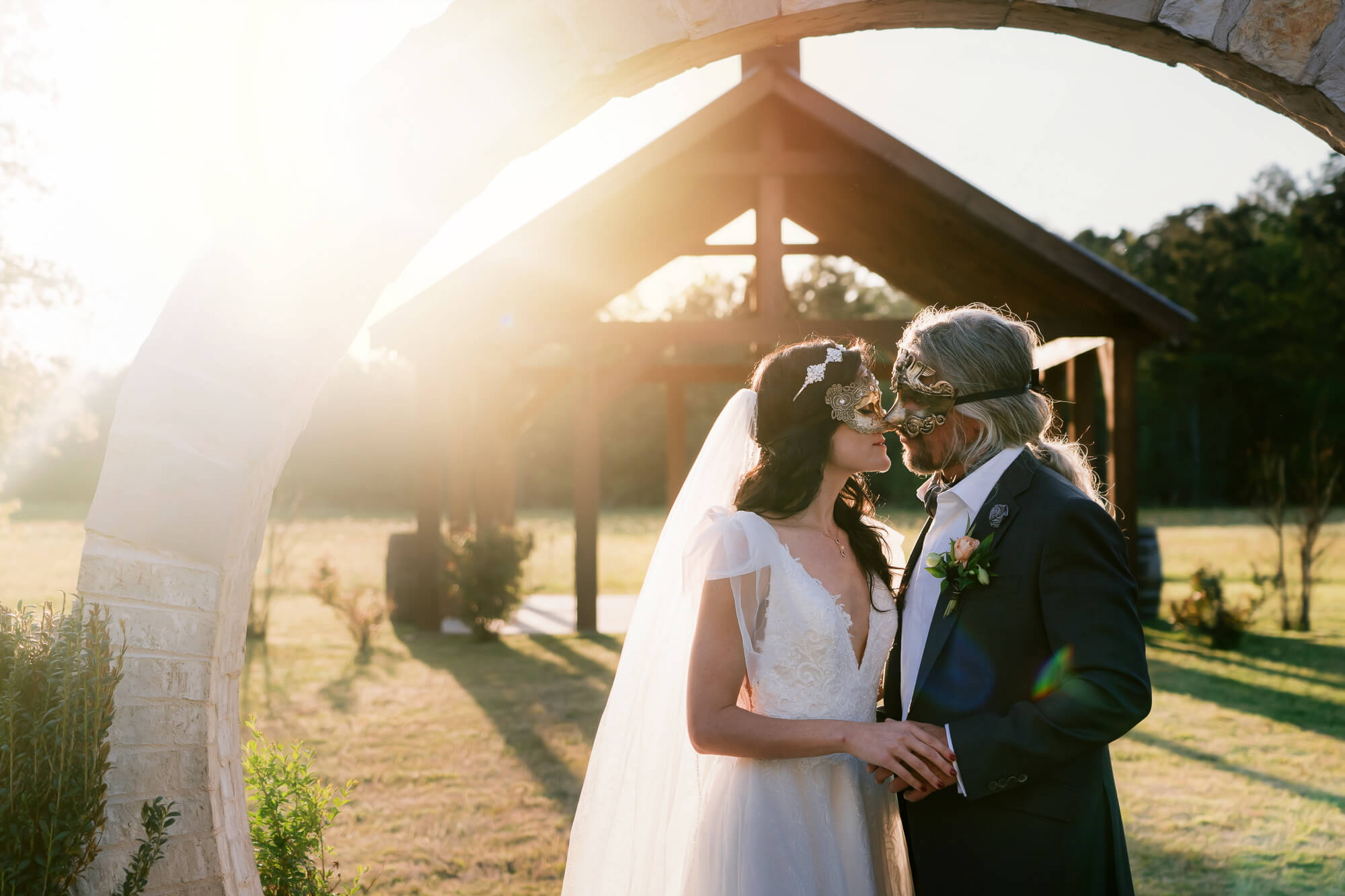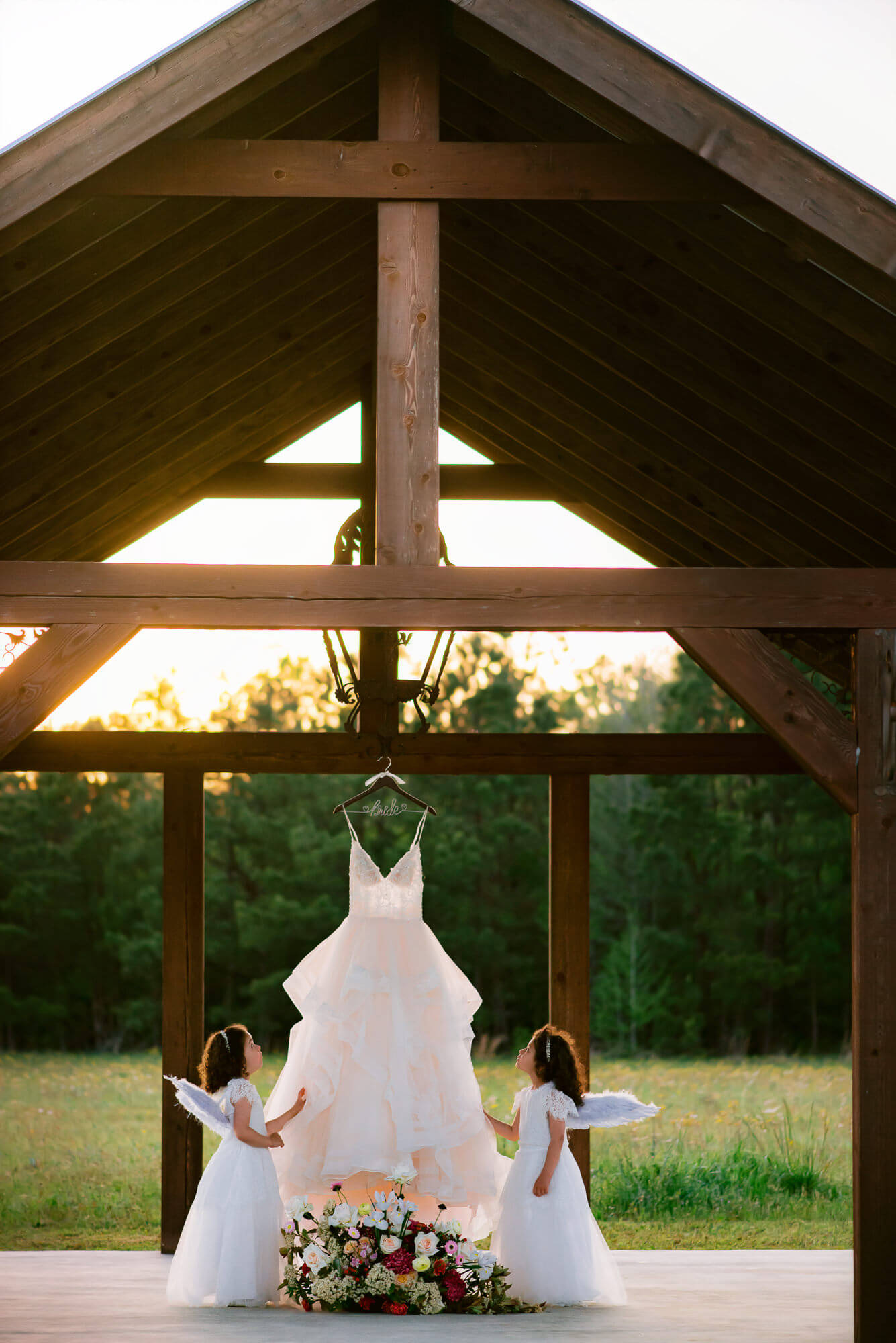 "We wanted our feast to represent what one might have eaten in Northern Italy during the Renaissance period. Our Romeo and Juliet dined on cabernet-braised pork shank, avocado toast with roasted beef tenderloin and truffle cream with roasted garlic Yukon mashed potatoes, maple-glazed heirloom carrots, roasted broccoli and a salad with toasted crostini. For dessert we served a lemon custard, a staple of that time, with fresh fruit and lavender cookies on the side," said Mary Krikorian with Vibrant Occasions Catering.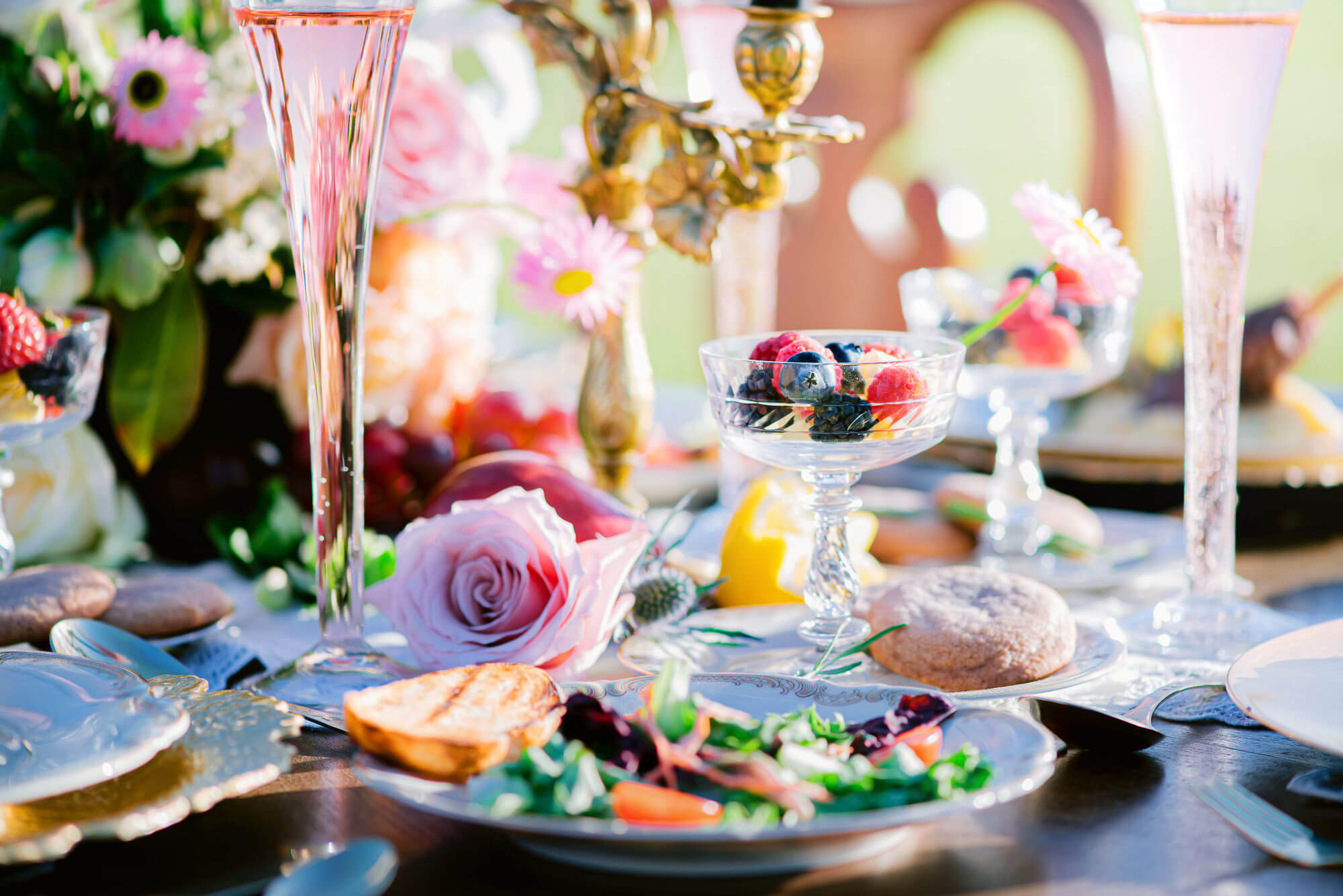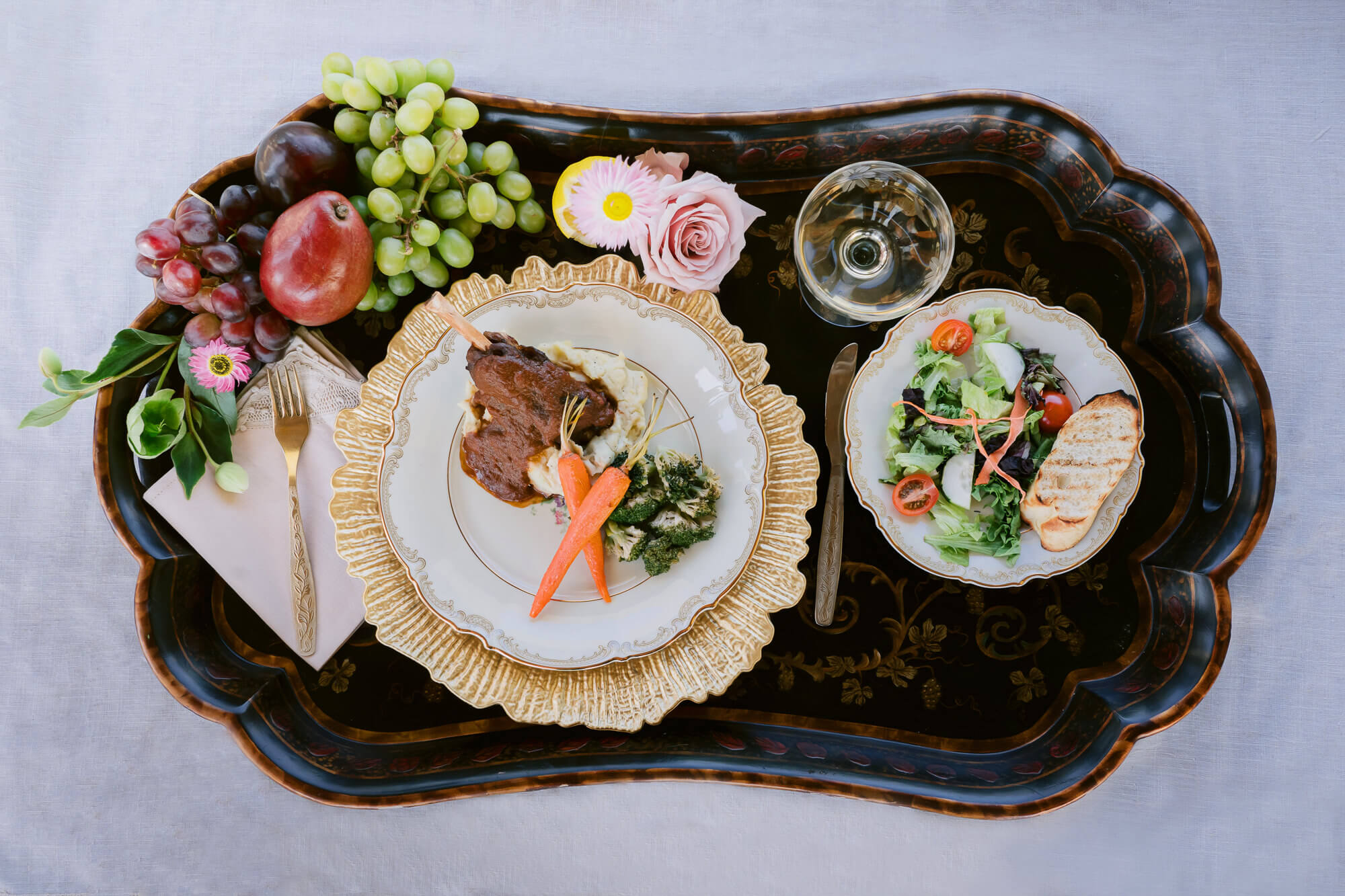 Whether young star-crossed lovers, veterans of your own love story or still searching for that perfect one, everyone can find something to relate to and adore in this masterfully done interpretation of unbridled passion against all odds.