It's summer y'all, and you know what that means…fun in the sun! Whether you are lounging by the pool, enjoying a weekend at the lake or entertaining friends, you will need a refreshing drink to stay hydrated and cool. This mocktail recipe will not only quench your thirst, but it also contains vitamins, minerals and antioxidants that will enhance the beauty of your skin and hair (party bonus!). Rather have a cocktail? No problem. If you prefer to create a cocktail, simply swap the apple juice with your favorite champagne and voila. Try this refreshing blend and serve in a wine or champagne glass for flair.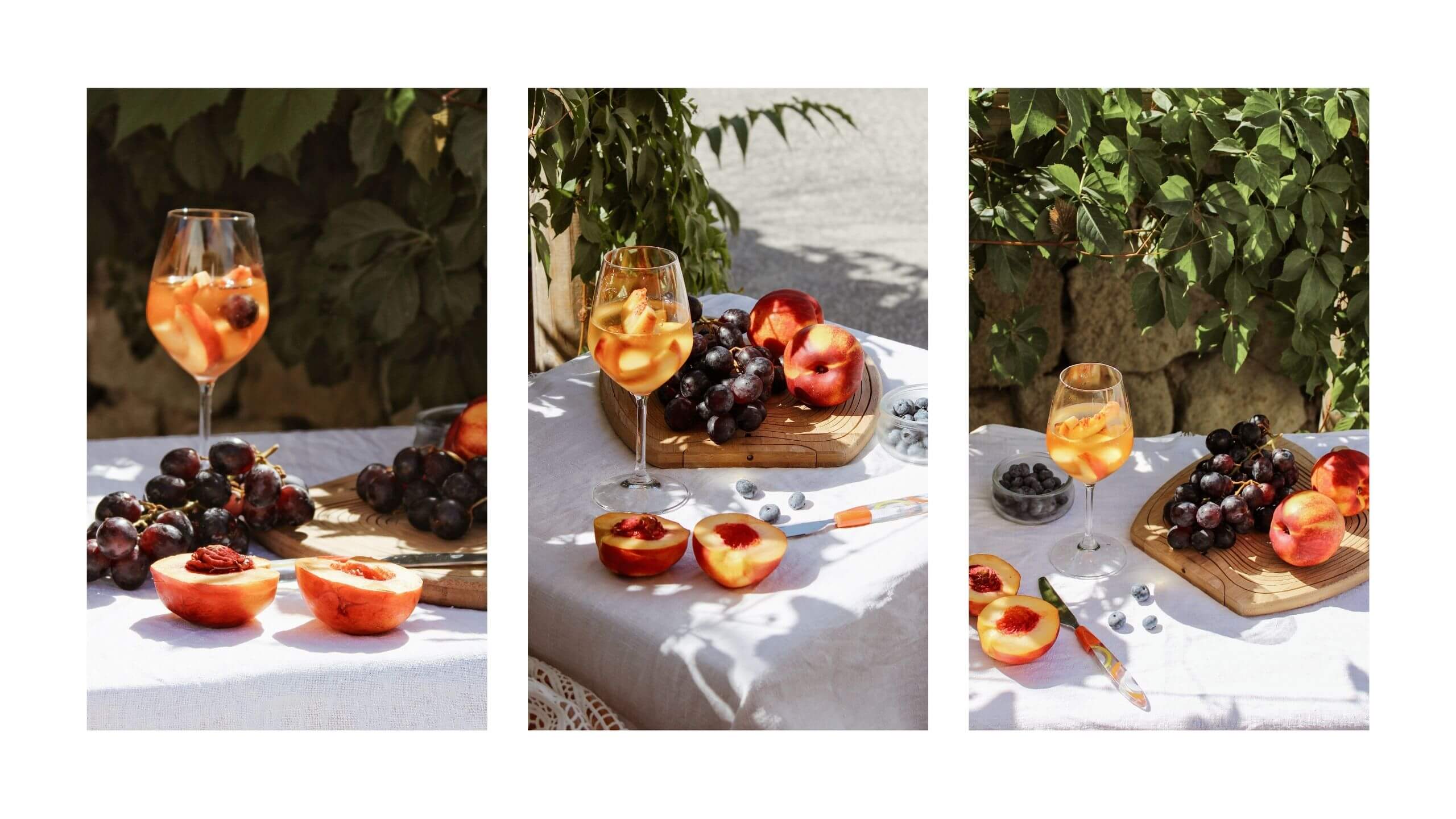 Ingredients:
1 ½ cups of frozen peaches or use fresh peeled and sliced peaches and freeze for 1 hour
Freshly squeezed juice of 1 large orange
Honey, to taste (start with ½ teaspoon)
1 teaspoon of lime juice
1 cup sparkling apple juice and ¼ cup for later
Red grapes for garnish (optional)
Directions:
Combine 1 cup peaches, juice from orange, honey, lime juice and 1 cup of sparkling apple juice in a blender and blend until liquified.

Pour into a glass and top off with additional sparkling apple juice.

Drop in a couple red grapes and frozen peach slices to garnish (or any favorite fruit).