There has been no better time to truly appreciate gathering around the table celebrating life with friends and family for a private holiday dinner party than this year.  Pulling out the holiday china while pairing old traditions with new ideas will set the stage for creating memories that last a lifetime.  Read on to find our top ten tips for hosting a successful holiday dinner party.
Set your Date
You may or may not want your dinner party to take place on Thanksgiving or Christmas day, but rather on a different date that close friends will feel like they can manage without taking time away from their own families.  This is all dependent upon who is on your guest list, but you certainly want to take others' plans into consideration.  That could mean reaching out to your entire proposed guest list or at minimum the most desired guests first to inquire about any dates that are off the table for them.  The holidays are full of large scale events, festivals and fundraisers, so you may want to steer clear of dates or times when the most popular events in your area take place.
Attire
Set the expectation for what to wear on your invitations.  Specify casual, business casual, white tie, black tie or black tie optional, so your guests understand what style of event you are hosting.  A trend that seems to be emerging are dress code terms with creative descriptions such as "swanky chic" or "cowboy casual."  These new dress code descriptions can be confusing for guests although they may sound fun in theory.  Be prepared for more phone calls than normal to clarify their meanings if you plan to get creative with words on this one.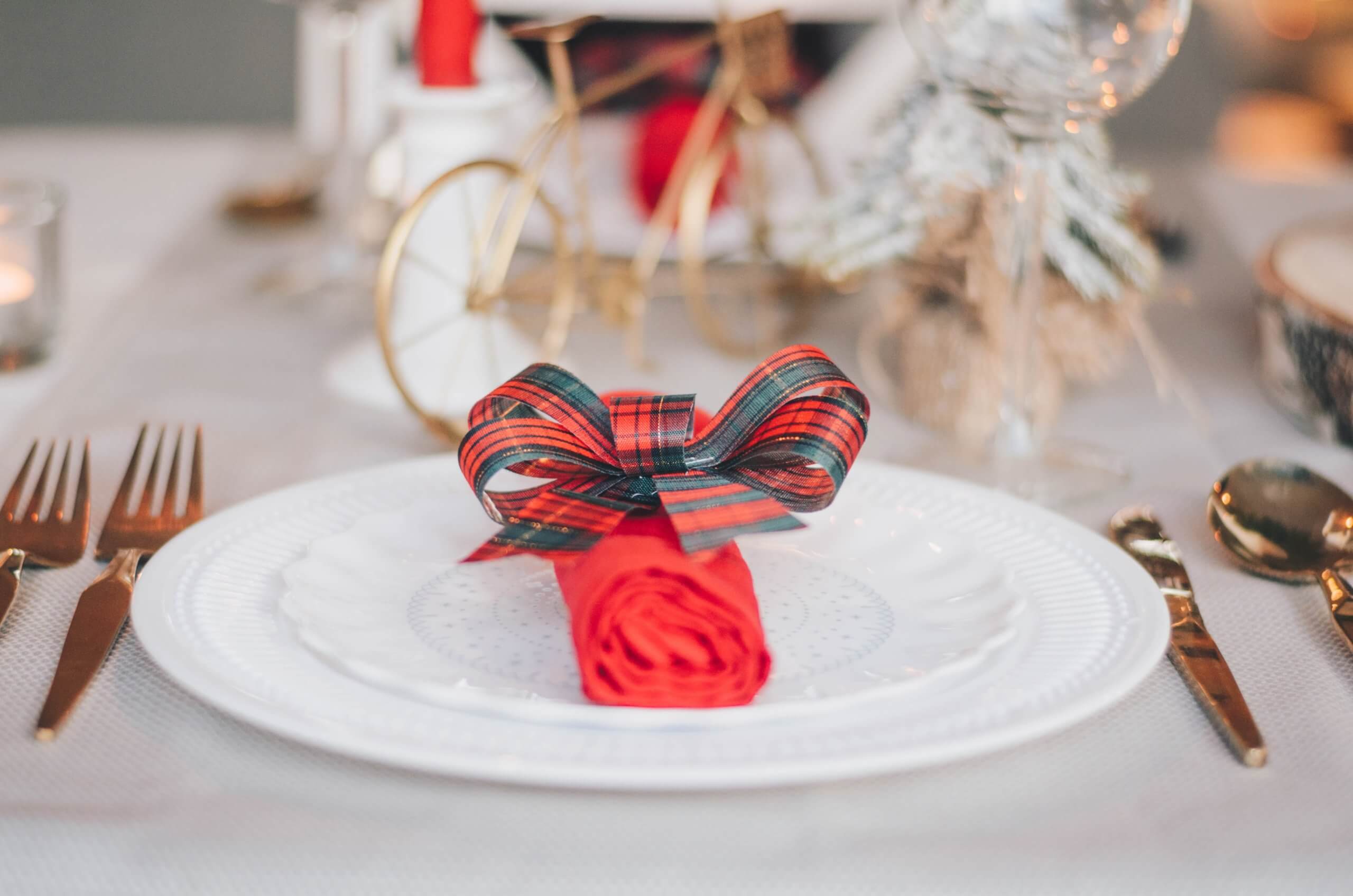 Holiday Decor 
Holiday decor is delightfully festive and comes in a variety of color and style options.  Napkin rings, colored glasses, ornaments and garlands are just a few ways to accent your dinner table.  Linen napkins are also a great way to show off your origami skills by creating Christmas trees or pumpkins that sit nicely at place settings.  Lighting certainly sets the mood of an event, so consider all options for that perfect vibe.  Candles are the easiest way to create soft lighting and illuminate certain areas you want to highlight such as a centerpiece or special dish.  Scatter a combination of votives and pillars in glass cylinder vases around or fill a large tray with all different sizes of candles and holiday ornaments or trinkets.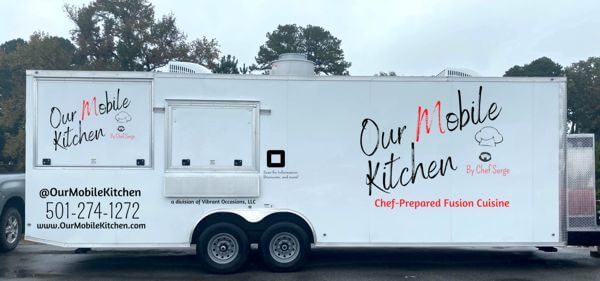 Mobile Kitchen
A new laid back luxury on the rise is hiring a catering company with a mobile kitchen to suffice all your dinner needs for private dinner parties.  This way, you can be the gracious host or hostess whose sole purpose is to focus on your guests' experience and entertainment.  Vibrant Occasions Catering extended its home dining experience with Our Mobile Kitchen to provide even more choices when selecting the cuisine for dinner parties.  It ensures that your guests will receive detailed, attentive customer service from experienced catering specialists, which is something you do not receive with pick-up and drop-off options or other food service providers whose focus is not catering.  Pre-made foods do have limitations as well, so if your menu includes steaks or seafood, for example, those types of dishes need to be made on site as not doing so will result in poor quality food.  Plus, at the end of the day your home kitchen stays pretty clean since the majority of the cooking and prepping is completed inside the mobile kitchen which can be parked in a driveway or where streets allow outside your home.
Festive Hors D'Oeuvres
Hors d'oeuvres can add a festive touch to any holiday dining experience, but especially at dinner parties.  This time during hors d'oeuvres being passed or on a stationary table, gives your guests a moment before dinner to mix, mingle and munch.  Some savory options to consider throughout the holidays are applewood-smoked bacon praline skewers, spicy pigs in a blanket, gooey cheese-stuffed mushrooms and classic shrimp cocktail shooters.  Providing an assortment to choose from will set the tone while keeping the atmosphere conversational and playful.
A Time for Giving Gifts
If your holiday gathering will require street parking, may become loud or cross over into the wee hours, you might consider giving gifts to your neighbors a few days before your event as a courtesy and heads up on plans.  Small gifts for your guests in attendance can really up the festive factor as well as making a great addition to a table at each place setting.  These small gifts are great because they can be inexpensive and wonderful conversation starters during the dinner portion of your event.  Another option is to place them in each chair, so your guests discover them right as they sit down to dinner. Send home some nourishment by buying plastic containers or Chinese-style food boxes to send leftovers with guests at the end of the night.  Additionally, if a guest brings you a host/hostess gift that is consumable like a bottle of wine, it is gracious to share this type of gift with your other guests during the evening.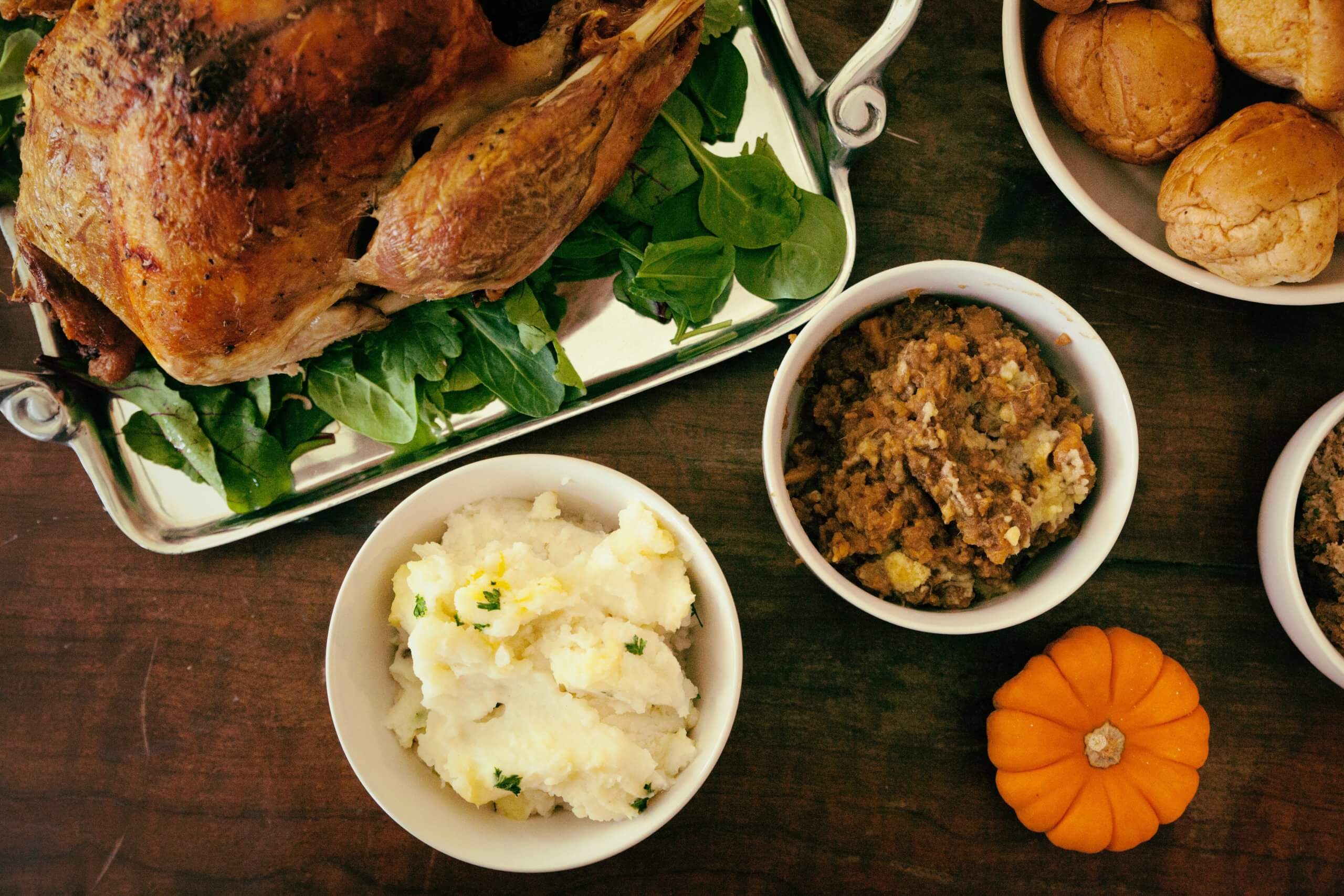 Plethora of Side Dishes
Planning what side dishes to serve that pair nicely with your main course can feel a bit overwhelming.  Traditional sides may spark childhood memories from holidays past, including sweet potato casserole, green bean casserole and cornbread stuffing.  Additionally, no holiday spread is complete without rolls or another bread item to soak up the gravy.  Mix in unexpected sides to offer variety and keep guests on their toes, such as nutmeg potatoes, cheesy grits or anything your mind can dream up!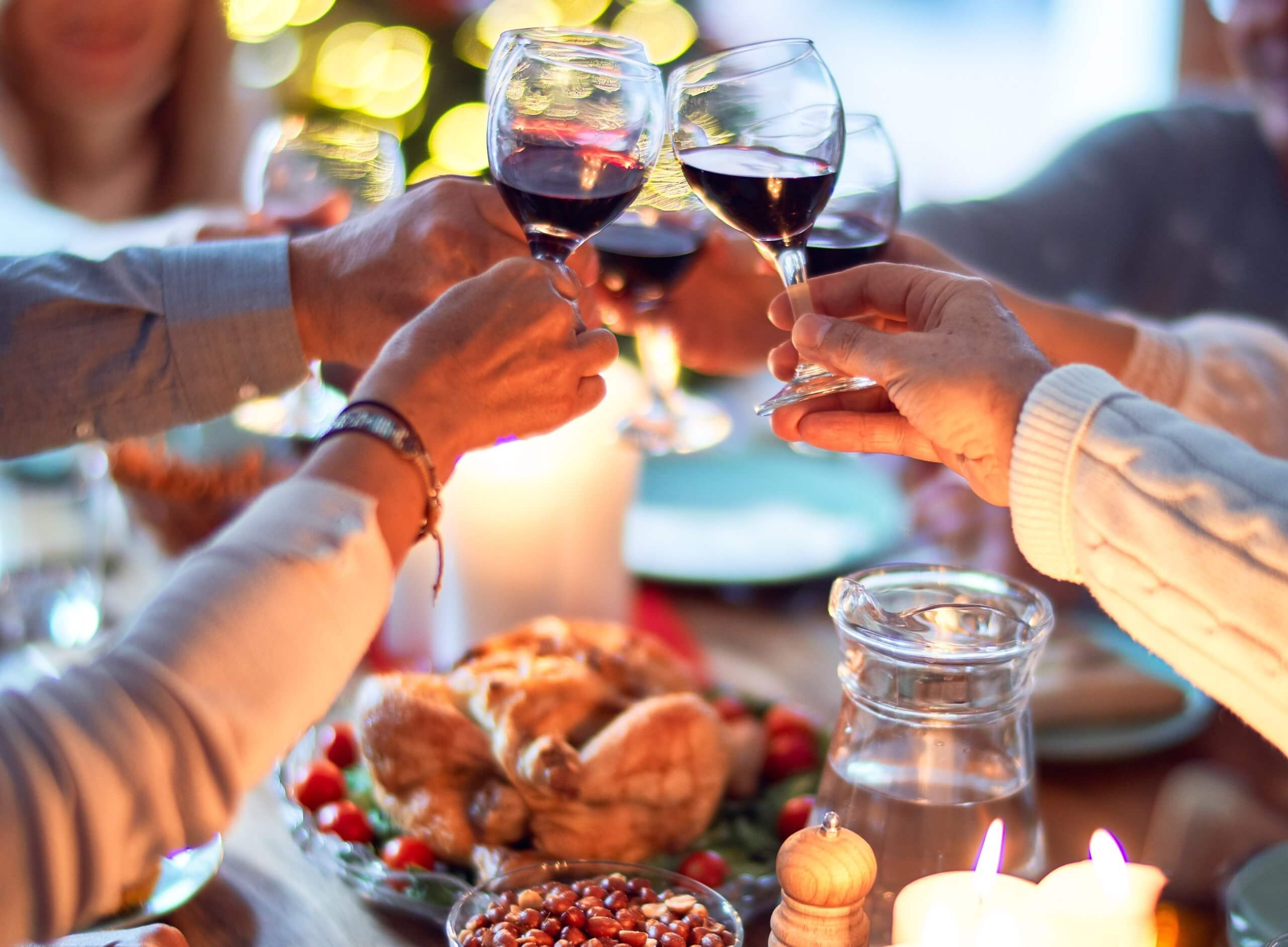 Toasting 
It is said that people remember the beginning and end of an experience most.  However, a host or hostess' priorities may fall more onto last minute food preparations and logistics to figure out at the onset of a party.  With that in mind, try to preplan ways to make a guest's arrival and departure special.  A welcome toast is a great way to begin a function and as for the departure, plan to send guests home with gifts or leftovers when they leave.  Visit your local wine store to inquire about quantity discounts or any other specials, select your wines and arrange to have them delivered.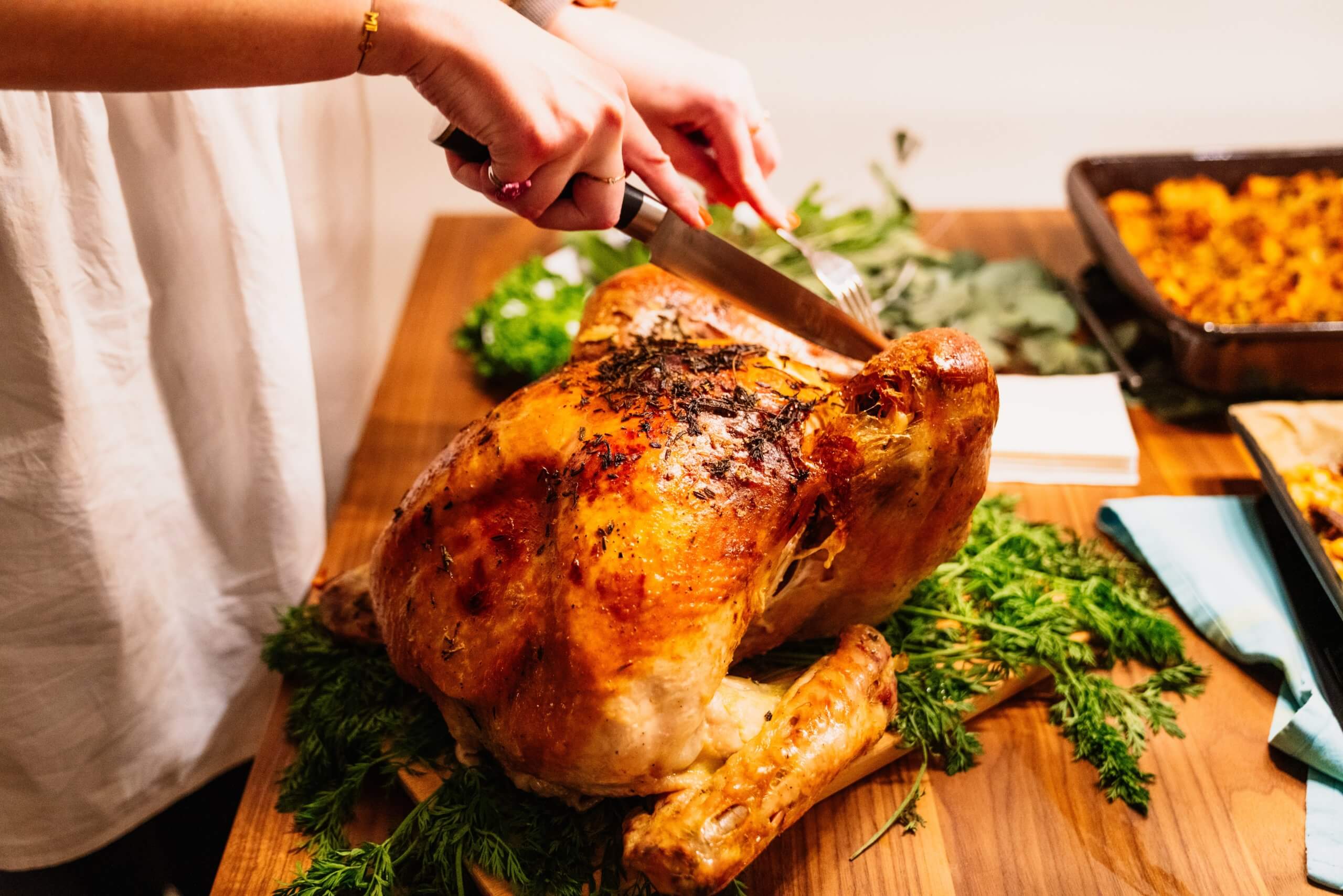 Main Entree Options 
Choose a main course and pre-order any special roasts or cuts of meat to ensure they'll be available when you need them.  Chef Serge Krikorian with Vibrant Occasions Catering discussed how his family rarely makes a traditional turkey or ham for their own family holiday dinners on episode 5 of Cooking with the Kriks.  You can and should choose to serve what pleases the crowd you're serving most.  Whether that is a cabernet braised brisket or a raspberry chipotle glazed pork loin, don't be afraid to go off the traditional track every once in a while.  Introducing new, exciting entrees adds to the excitement of the overall event.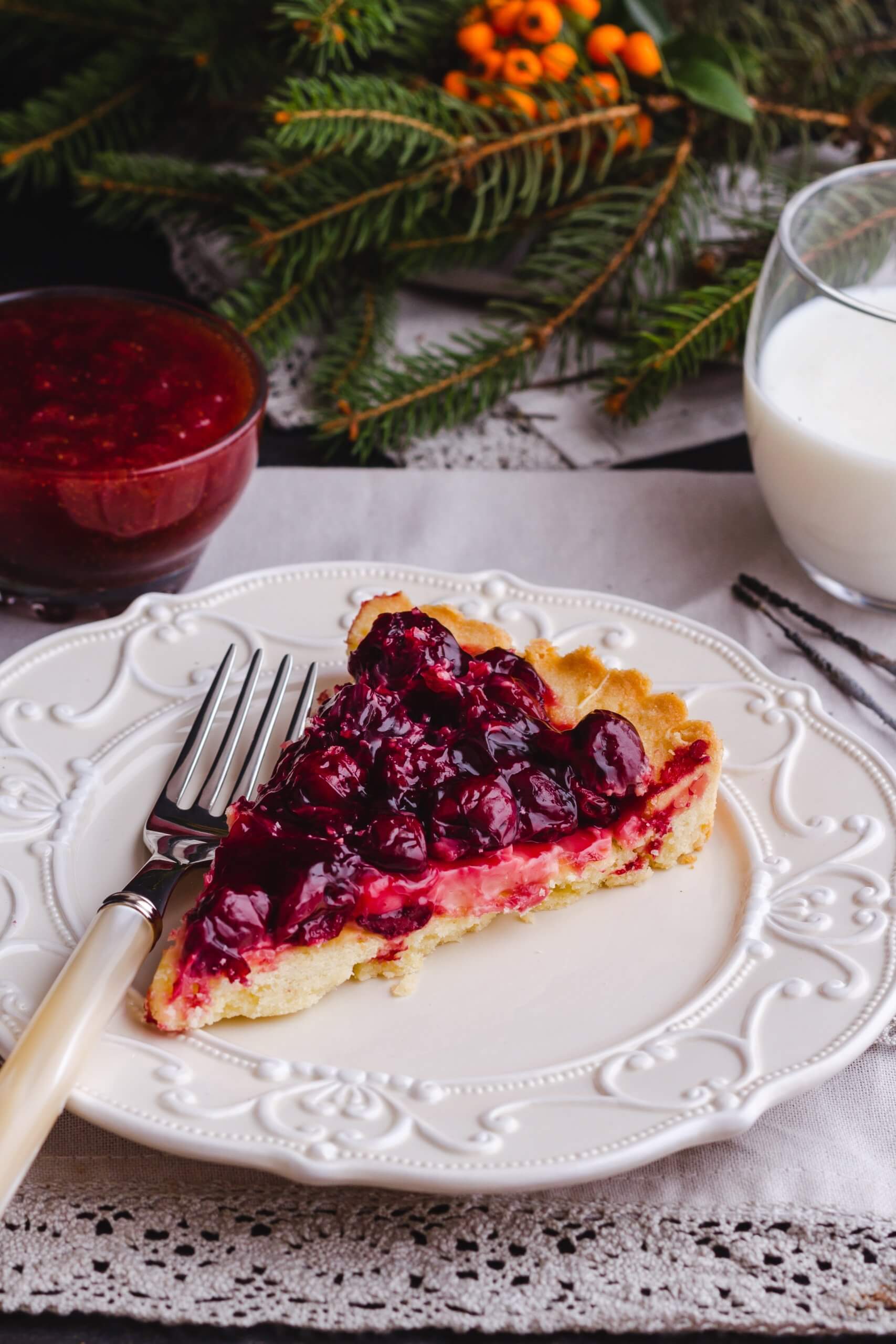 Something Sweet
Holiday desserts are meant to be decadent.  While old world songs and stories include mentions of fruitcake or figgy pudding, most modern American households today serve sweets such as pumpkin pie, gingerbread cookies or peppermint bark although preferences really vary state to state.  Google trends each year seem to play a part as well into what is popular at the time, but one trend always stands out across the board…cheesecake.  While safe bets are always delicious, this is another course that you can get as creative as you like.  Serve with a spiced tea, hot cocoa or coffee for an end of the meal treat.