Chef Serge Krikorian is creating his Cajun Shrimp and Cheesy Grits recipe with Michelle Hill from Good Eatin' in Maumelle, Arkansas.  Michelle is a Southerner through and through with a penchant for designing delightful charcuterie creations and delectable Southern dishes.  She showcases her work and recipes on the Good Eatin' Youtube channel, so be sure to check it out.  Michelle has made ordering her delicious eats easy with a shop directly on her website or contact Good Eatin' for something more custom.  Michelle hails from Richland, Mississippi originally and moved to Arkansas in 2012. She spent 25 years in corporate leadership with a focus on sales, advertising, marketing and fundraising.  Now she uses those same skills to build her own empire and we are here for it! Learn this true Southern classic recipe on the ninth episode of Cooking with the Kriks.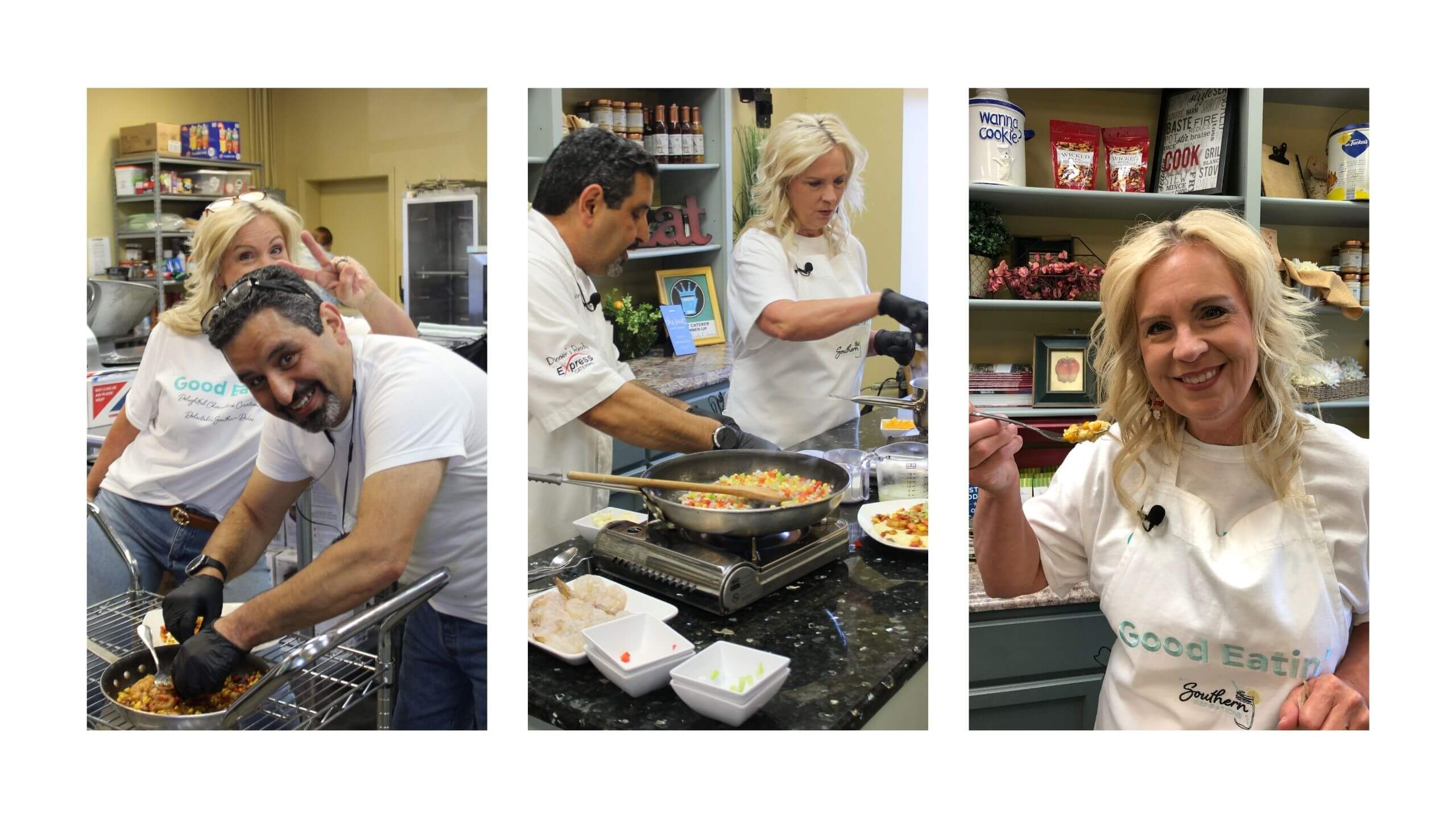 We thank everyone who has SUBSCRIBED to our Cooking with the Kriks Youtube channel and ask that you if you have not subscribed yet to please do so at this link:
https://www.youtube.com/c/cookingwiththekriks
Don't forget to go give our friend, Michelle Hill with Good Eatin', some love over on her Youtube channel as well: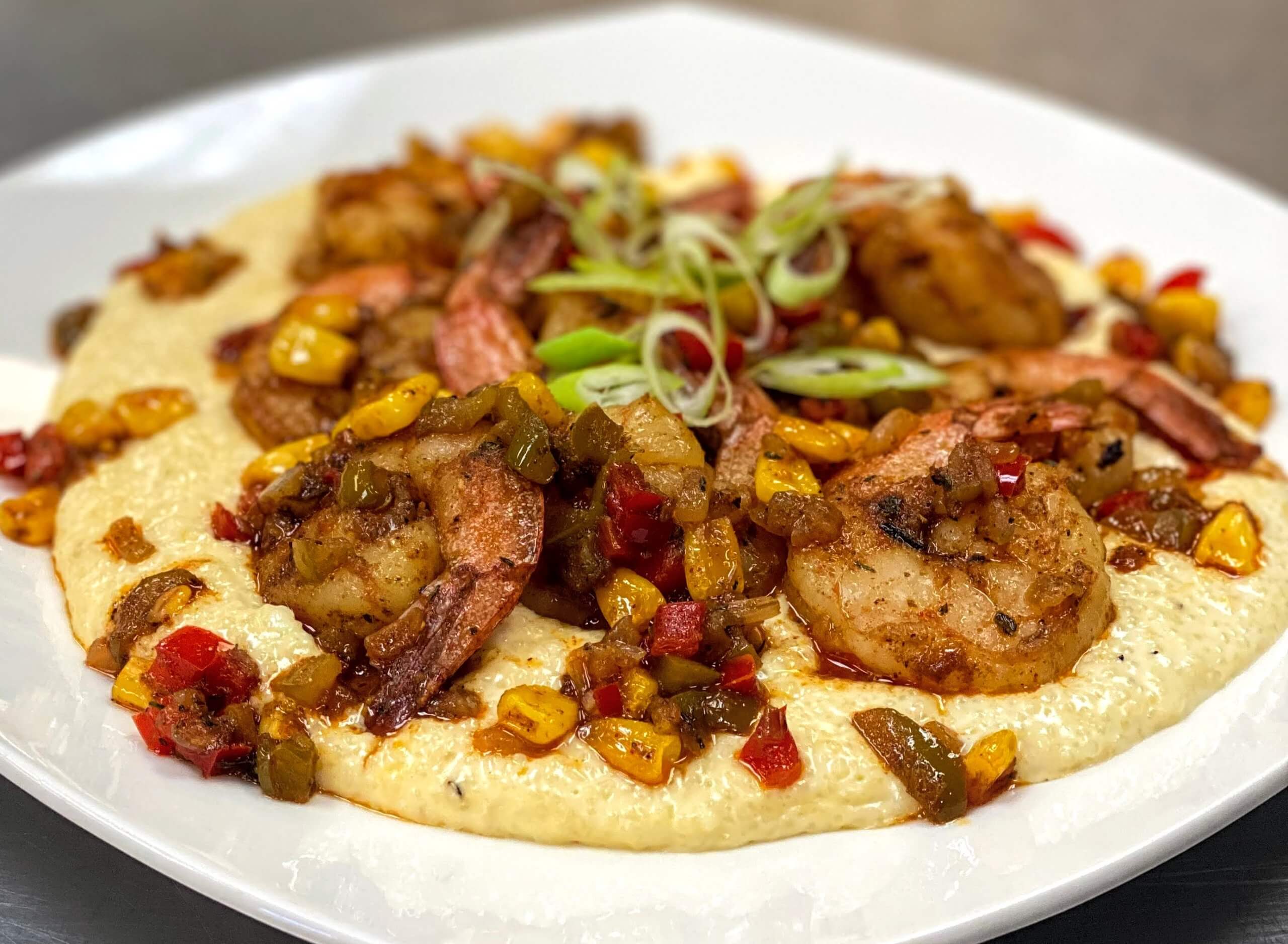 Cajun Shrimp and Cheesy Grits
Yields: 4 Serving 
1 Tbls Blackened Seasoning*
1/2 red bell pepper, diced
1/2 green bell pepper, diced
1/2 Cup purple onions, diced
1/2 Cup frozen sweet corn
4 Tbls butter
1/2 Tbls chicken broth
1/2 Cup water 
1 Cup instant grits
2 Cup water 
1 Tbls chicken broth
1/2 Cup heavy cream
2/3 Cup sharp cheddar cheese, shredded
1 Tbls butter
1 Pound shrimp, 26-30 count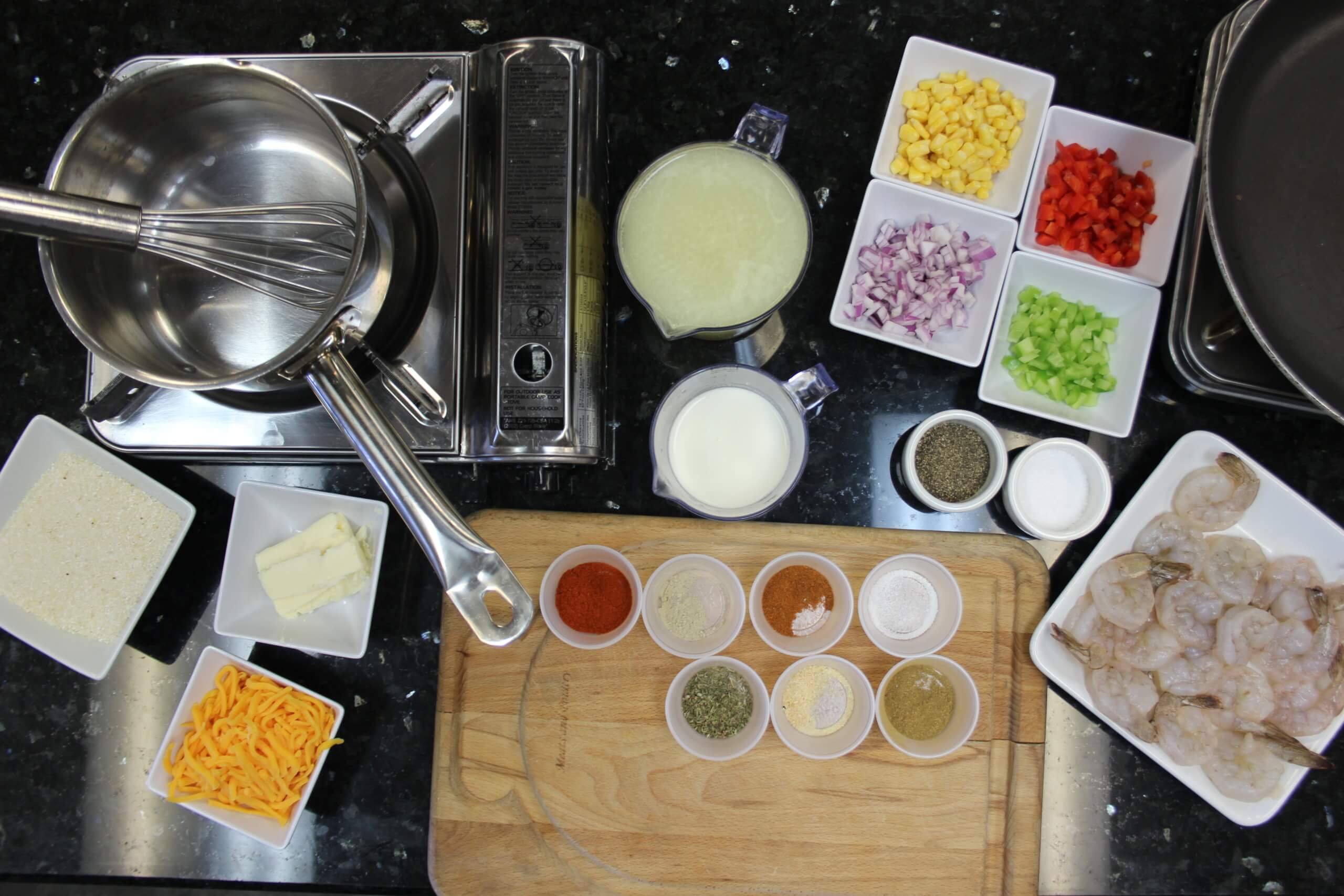 Instructions
For the Shrimp: Melt 2 Tbls. butter in a large skillet. Add both bell peppers, red onions and the corn to the skillet and saute for about 2 minutes. Remove relish from pan and set aside. 
Melt the remaining 2 Tbls. of butter in the pan and then add the shrimp and the Blackened Seasoning. Cook and stir until shrimp turns pink and is cooked through, about 3-4 minutes. Remove shrimp from the skillet and return the skillet to medium heat. Add the chicken stock to the skillet, scraping up the small bits on the bottom of the pan. Allow the stock to reduce slightly, about 1 minute. Add shrimp and corn relish back into the pan.
For the Grits: Bring chicken broth to a boil in a small pot. Pour in the grits and whip them in the chicken broth with a wire whisk. Continue to cook and stir until all of the liquid is absorbed, about 4-5 minutes. Stir in cream, butter, and cheddar and continue to cook and stir until butter is melted and cheddar is incorporated, about 1-2 minutes. 
To Serve: Put the grits in a serving dish and top with shrimp mixture. Garnish with diced green onions.
NOTE: Different brands of instant grits have a different liquid to grits ratio.
*Click here to find our Blackened Seasoning recipe!