A grazing table is an extraordinary presentation of freshly prepared foods that covers the entire table. Sliced meats, cheeses, fresh fruits, vegetables, mixed nuts, breads, crackers, spreads and dips, hor d'oeuvres, finger foods and sweets are piled together in a vibrant display for limitless self-serving. It is visually enticing and spiritually uplifting as it brings people together over a relaxed eating experience. The true host of the gathering is the table bursting with fresh flowers and all you can eat favorites. The alluring layout draws guests back throughout the event. Every time the table is visited it provides a new experience. It's the gathering place of desire and satisfaction.
Tips for creating an artful spread:
Inspiration – Research charcuterie boards and grazing table photos on Pinterest or Instagram.  Find the perfect inspiration for your grazing table and incorporate these ideas into a cohesive look and feel.
Style – Choose bowls, cutting boards, serving and cutting utensils for visual interest and compartmentalization.  Place food items like crackers in straight lines or an artistic wave.
Color – Choose plenty of colorful foods for a vibrant display such as strawberries, mixed cheeses, grapes and berries to name a few.  Try not to place the same color of foods next to each other. You can also stick with a color theme or color mood.  For a darker, moodier vibe, try dark berries, red grapes, artisanal cheeses, herbs and baguettes of bread.
Food art – Fruits are lovely on their own, but exquisitely carved fruit displayed in a cohesive manner can take a grazing table to the next level.  Using foods to resemble flowers or even bowls to hold other foods draws so much attention and gives guests something to talk about.  You can even arrange foods into creations such as fruit displayed to look like a rainbow or Picasso-style faces.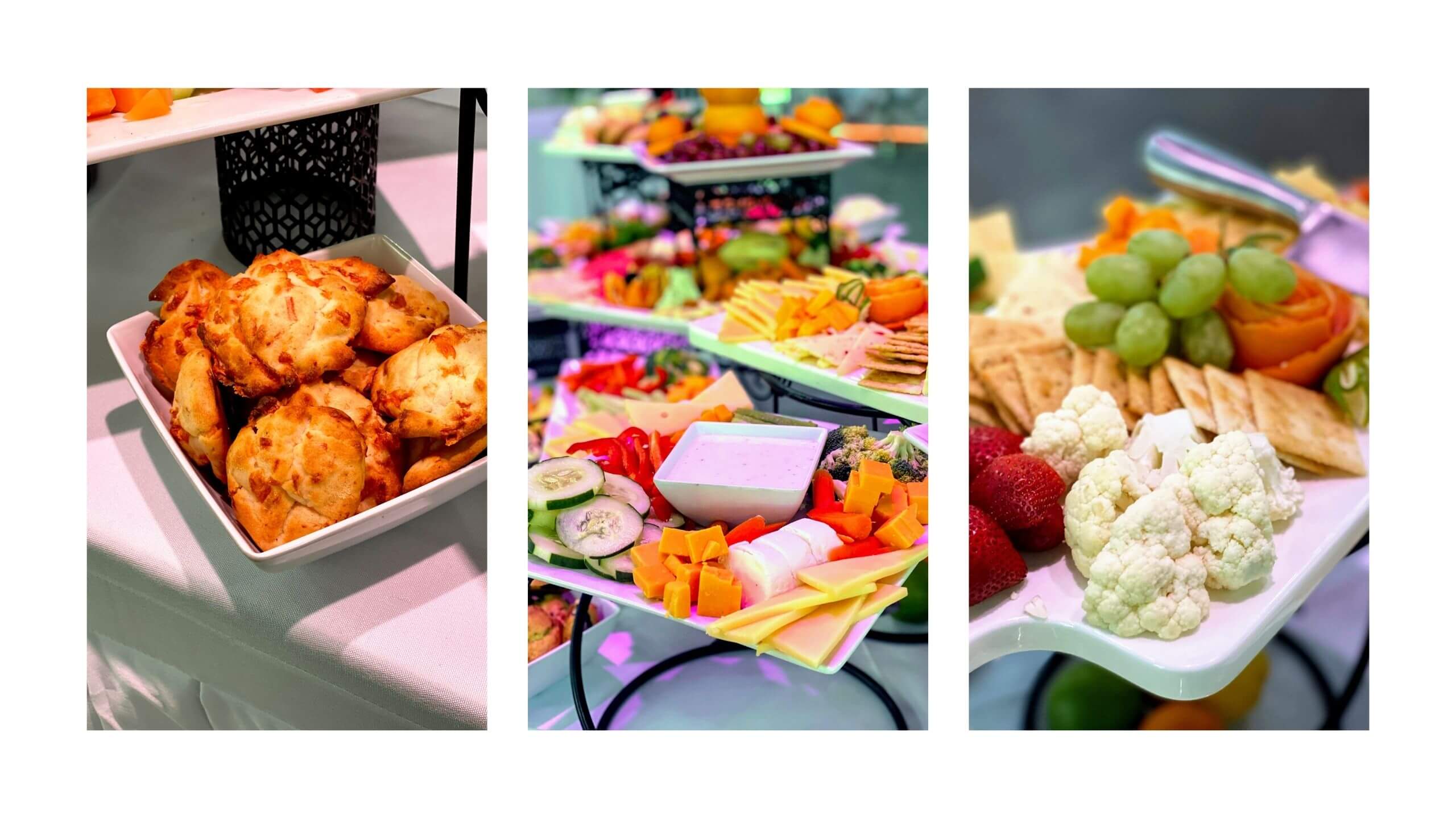 After two years of social isolation, many people are beyond ready to get back out there and catch up on lost time, to talk face to face, hug, dance, laugh and be in the presence of others. Others have enjoyed not being in crowds and found a new appreciation for social distancing. The grazing table caters to everyone. Having the ability to roam freely gives guests the opportunity to get in line with the social butterflies or to independently revel in the wide-open assortment. Regardless of how you visit the table, it most certainly won't be the only time.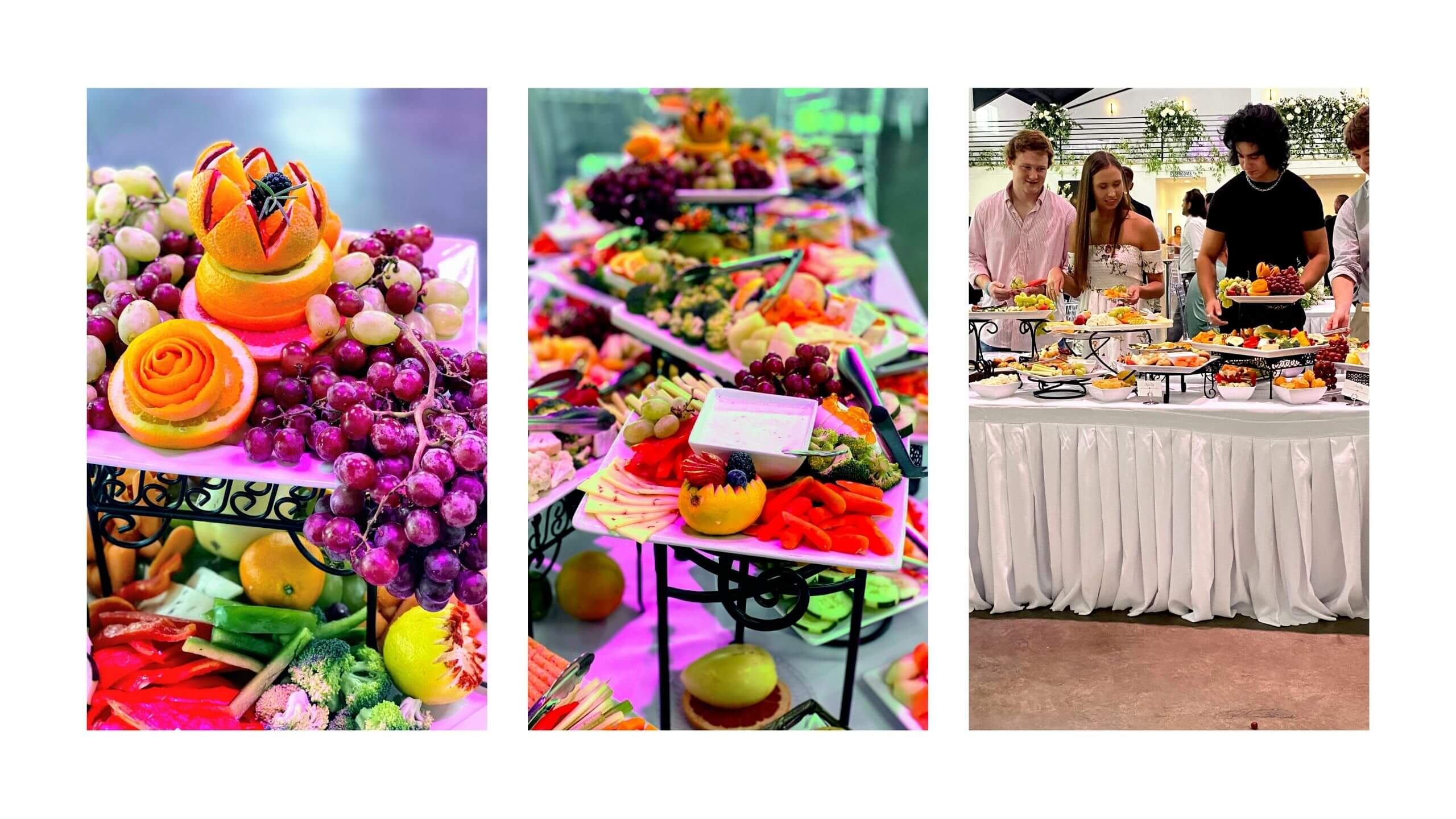 Once you set eyes on the spread, it will draw you from across the room. Some are drawn to the fresh fruit and vegetables, others to the savory options and then there are those who are hoping to get closer to the attractive stranger that just caught their attention. The table continually allows every desire to be fulfilled as they surface. You want a sweet snack? Go back and graze! You want something heartier after your fruit? Go back and graze! You want to start a simple conversation to see where it goes? Go back and graze!
The calling depends on the craving, but whatever the motive might be, the selection creates the energy of endless possibilities. The spread getting smaller is a sign that more memories are being made. Something so seemingly simple as a food-filled table becomes beautifully complex when created as the centerpiece of a gathering. Each attendant comes with their own desire for delicious food and human connection. Containing the power to satisfy spontaneous and indulgent cravings for every participant reveals the unique art of the grazing table.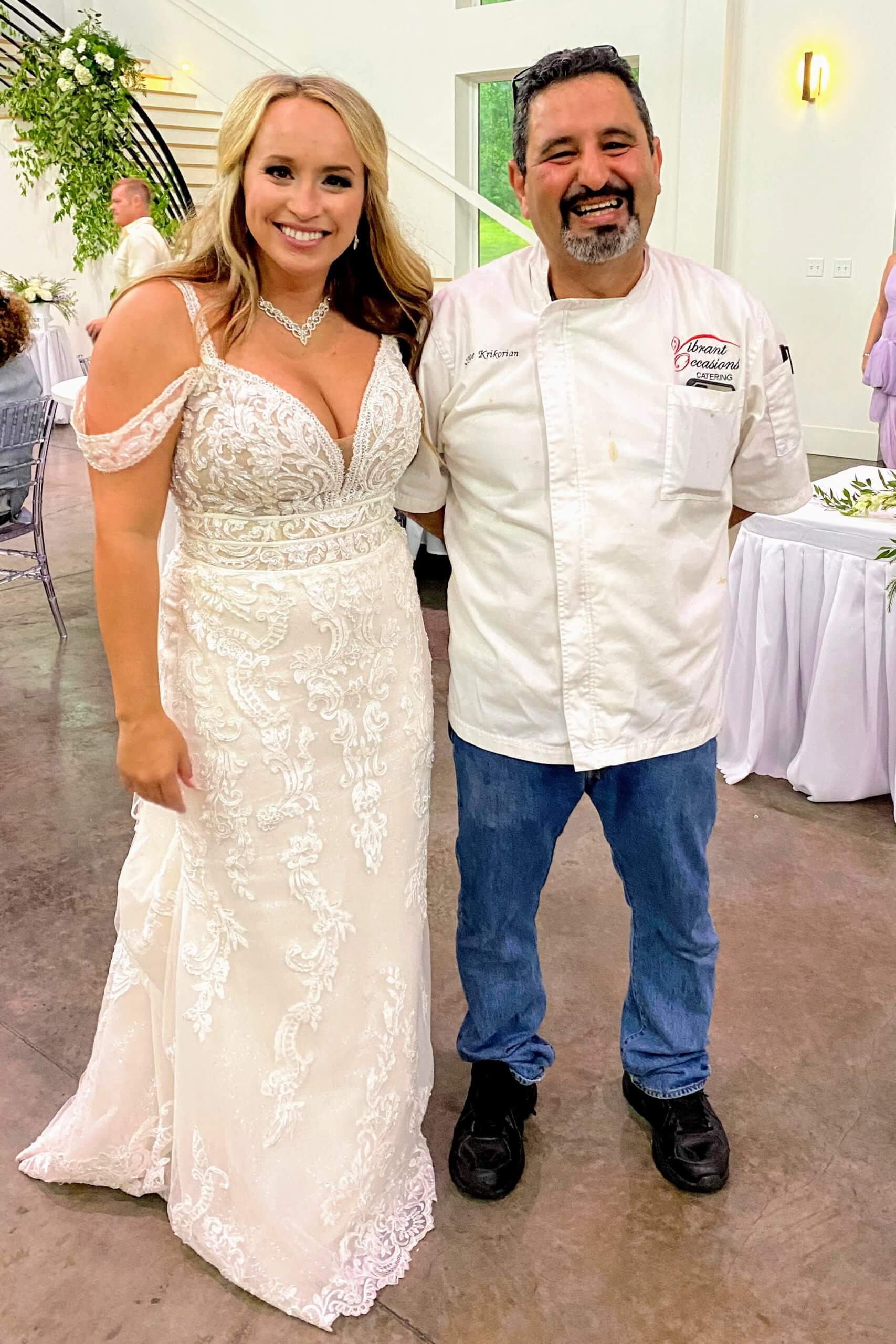 All photos in this post were taken by the Vibrant Occasions Catering team at the fabulous Bishop-Van summer wedding at
Venue at Oakdale
in Little Rock, Arkansas.  A big thank you to Tia and John for allowing us to cater your beautiful day.