Kaitie Gill is the type of person that always greets you with a warm smile and an open heart.  She owns Kaitie Gill Weddings in Benton, Arkansas and is a graduate of Ouachita Baptist University with a degree in mass communications and Christian ministry.  She worked at the largest wedding magazine and wedding show company in Tennessee prior to returning to Arkansas to be near her family.  She works tirelessly for her wedding couples to give them the best day of their lives.  Kaitie's adoring husband, Ryan, and two beautiful children, Lincoln and Darcy, motivate her to pour herself into helping other couples get a wonderful start in their happy marriage and future family.  If you are looking for a detail-oriented, caring and compassionate wedding planner, Kaitie is your girl!
What is your background in event planning?
My found love for wedding planning actually stemmed from when I lived in Tennessee for a year and where my professional background in event planning is rooted.  I worked for a company called The Pink Bride which hosts the largest wedding show for couples-to-be around the state of Tennessee.  I was the right-hand to the CEO of the company.  Therefore, I was immersed in the ins and outs of how to make a big production with a lot of moving parts (and people!).  I learned to work logistically, while also ensuring the event was upbeat and full of knowledge for those who attended.  I thrived in such a fast-paced environment.  Plus, I learned how to think on my feet when something needed to be troubleshot quickly and efficiently.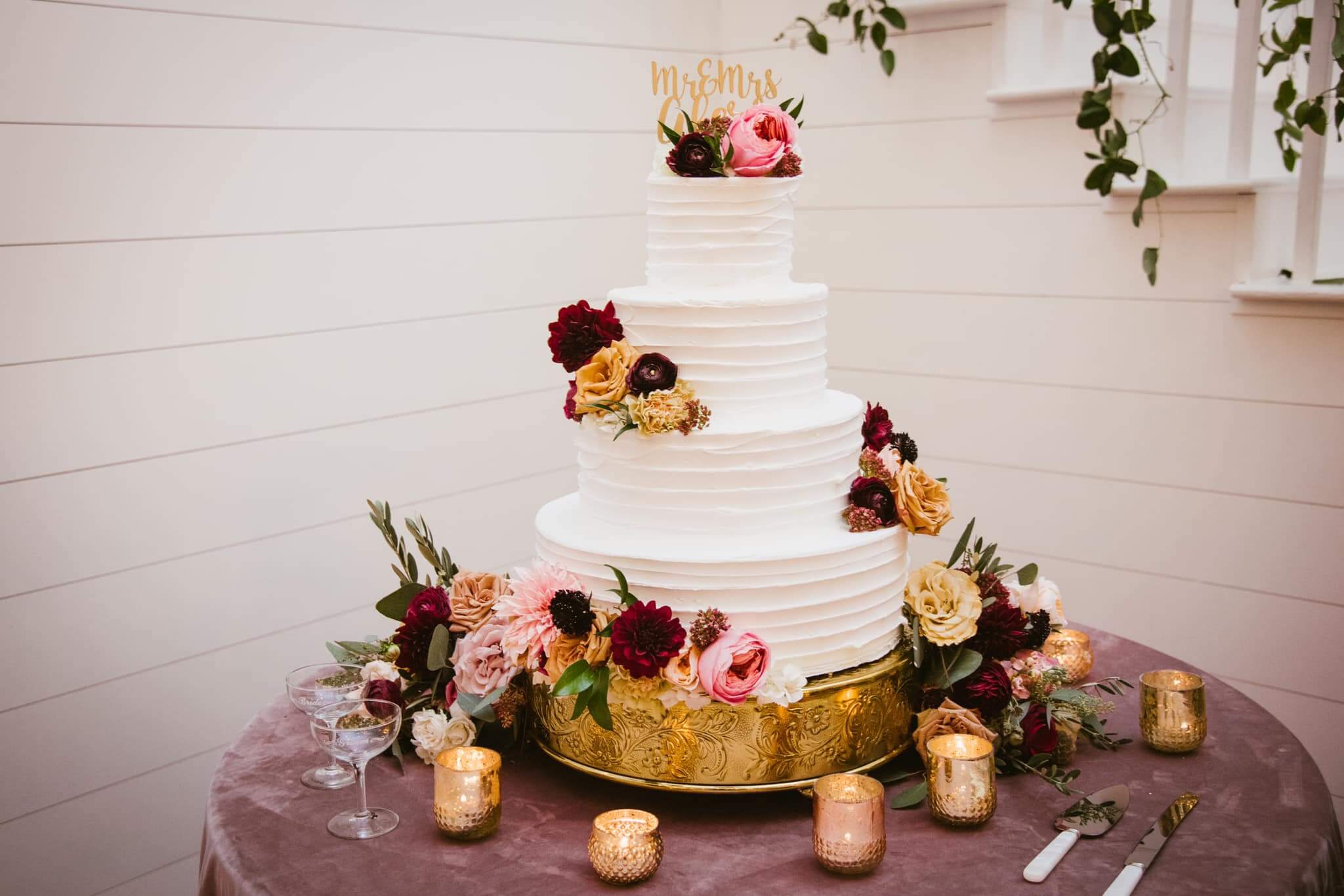 What does a normal workday look like for you? 
I'm a mom of two, so my workdays right now look a bit strange, but I wouldn't have it any other way.  After I take my 3-year-old to daycare, I'll come home with my youngest who is currently 3 months old and enjoy a cup of coffee.  I try not to open up my computer until 9:00 a.m. and despise making any phone calls prior to 10:00 a.m.  (I gotta let the coffee hit my system first – ha!).
I do like to time block my days, so that I hyper-focus on specific to-dos one at a time.  I do this for two reasons.  One reason is because I also have a consulting business so it's important that I map out my day to know what my top priorities are to accomplish for that particular day.  And two, working from home can just be a distraction in itself!  I also like to have something playing in the background, so I usually have Gilmore Girls or Dawson's Creek on repeat.  I know these shows by heart and it's like white noise to help me stay focused, too.
I tend to be more of a night owl and that's also when my little girl sleeps best.  Right now, my best work happens between the hours of 12:00 a.m.- 3:00 a.m.  In fact, I'm filling out this questionnaire at 1:00 a.m.
Where do you receive most of your design inspiration? 
I've actually never been asked this question before.  This may sound like a strange answer, but song lyrics and books really inspire me.  I love the way that words can set a picture.  Whenever I read or hear something, I like to try to translate the words and feelings into visuals.
If you think about it, most planners will ask a couple to describe their wedding style and vision with them.  And…how do you do that?  With words.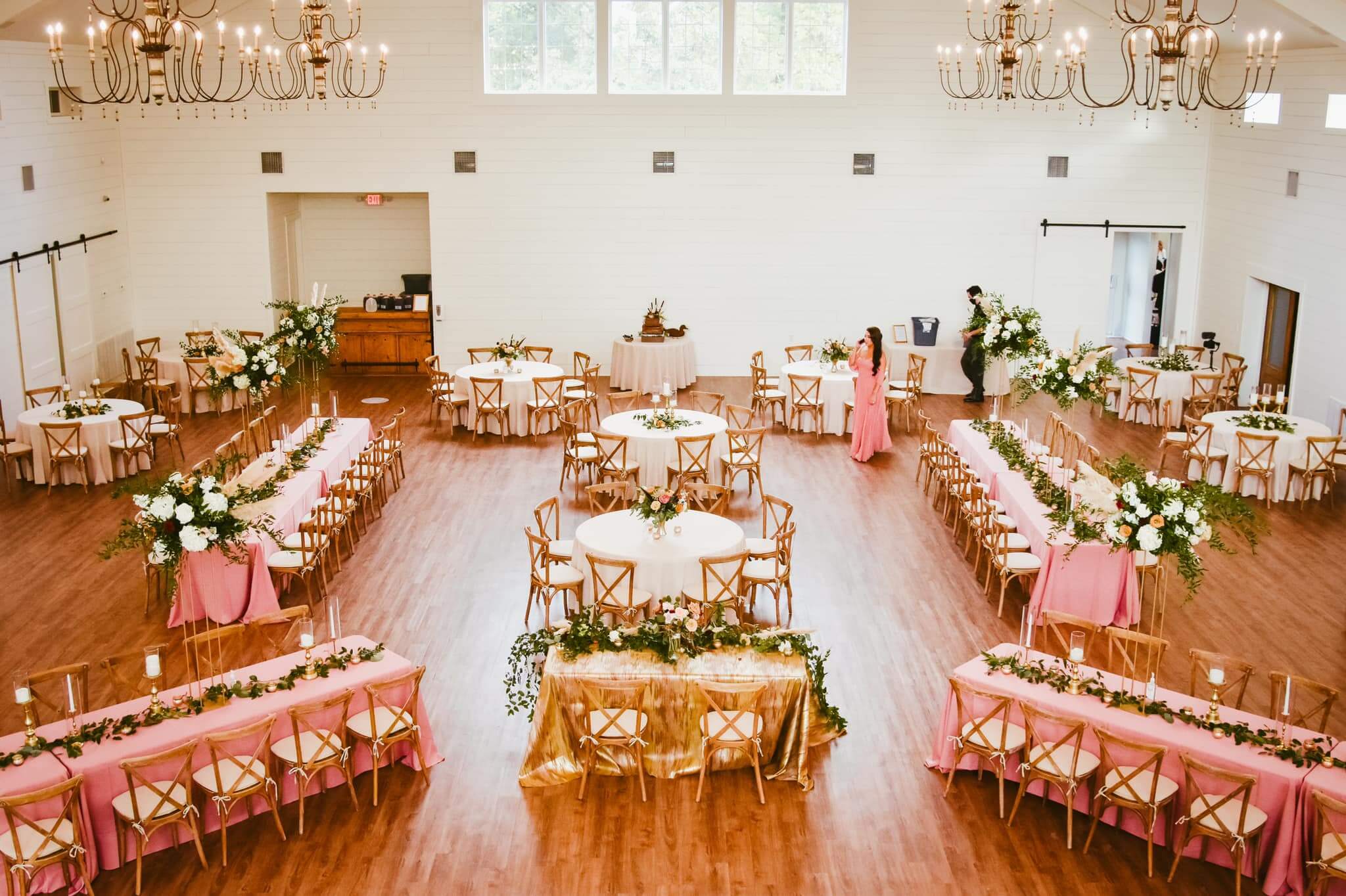 What is your biggest success so far? 
Definitely going full-time amidst the pandemic.  Going full-time with my small businesses has been a roller coaster of a ride!  I was still working remotely for The Pink Bride, but had moved to a more part-time position since my wedding planning business and consulting business were thriving.  I was on the verge of going full-time in 2019, but I just wasn't ready to "jump" yet.  Even with Ryan's support, something was just holding me back.  I prayed about it a lot and just finally prayed one day, "God, if going full-time is something I need to do, please bring me a sign of assurance."
Well, 2020 rolled around and I was not "let-go" from The Pink Bride, but there simply wasn't work for me since large events came to a halt.  I was super nervous to be put in a position to fly or fall.  And, gosh, not to toot my own horn here, but I soared.  God gave me the push I needed and helped show me that this little ole' business of mine had what it took to help provide for my family.
What is your biggest disaster story so far and how did you overcome it? 
The story that comes to mind here, I wouldn't call a disaster.  Disasters, to me, in the event industry is when you don't come up with a solution for said "disaster."
I'll go ahead and share the stories that come to mind…
One wedding the officiant had her days mixed up.  As the ceremony time got closer and closer and there was still no sign of the officiant, I got her phone number from the bride to call her.  She had the wedding set for Saturday, when the wedding was actually on a Friday.  She lived two hours away and had no way to make it before the ceremony would begin.  I started calling and contacting all the officiants I knew at the time (this was still in somewhat of my early days of planning), but to no avail there were not any of the officiants available.  Luckily, I asked the other vendors if they knew of anyone and the videographer knew one of the guests attending the wedding could officiate.  The guest saved the wedding day by going through the motions of the ceremony.  The officiant still showed up and officially married the couple one-on-one later that evening.  The moral of this event, for me, made it crucial that no matter if the bride says they have a wedding vendor secured and handled, that I still must confirm all vendors prior to wedding days.  The bride knew nothing about this until I had it handled.  When I came to tell her the "bad" news, a solution was already in place and no stress could occur.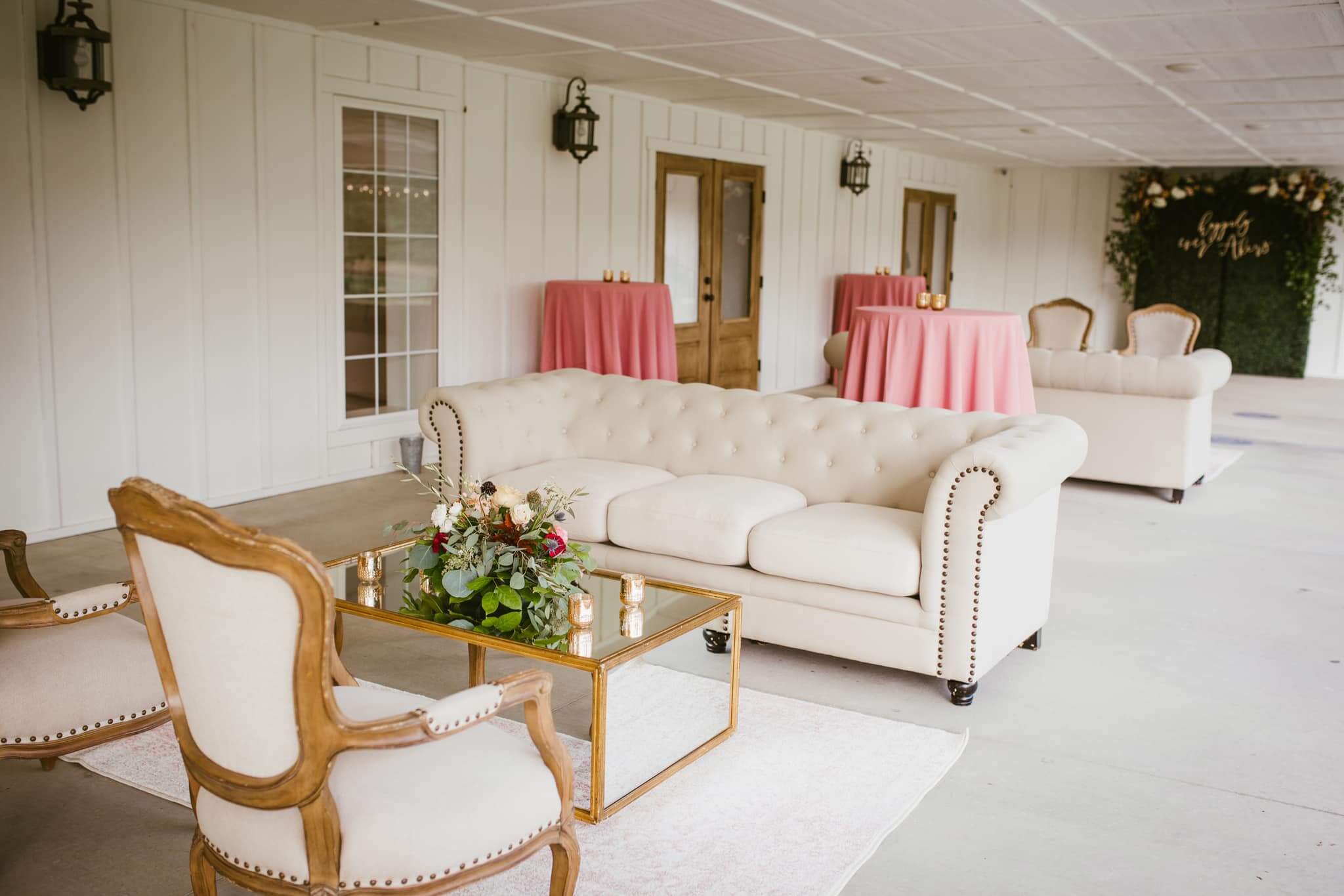 Do you prefer to plan huge events or intimate affairs and why? 
Oh goodness, what a difficult question to answer. I truly love them both.  Both serve a purpose, but if I had to choose to plan one for the rest of my life it would be huge events.  I'm a people-person and I like the logistics that happen behind-the-scenes of larger events.
What is your most memorable design so far? Explain. 
Gah!  These questions are killing me because it's difficult for me to narrow down one particular design.  The truth is elements from different weddings stick out and that's what makes each design memorable to me.  To list just a few…
Emily and Matt's June 2021 wedding with the vibrant colors and VW Bus was amazing!  I called this wedding my "1970's Meets Anthropologie" wedding.  You can actually see their wedding in the latest issue of Weddings in Arkansas and view the online blog.
What is the most important thing for a host to keep in mind? 
Be level-headed even when things seem to be crashing down!  If you stress, everyone will feel that energy.  Stay calm and handle whatever may arise with a sound mind and level-head.  If taking a few deep breaths, stepping out for fresh air, or counting to five helps you do this, then do it.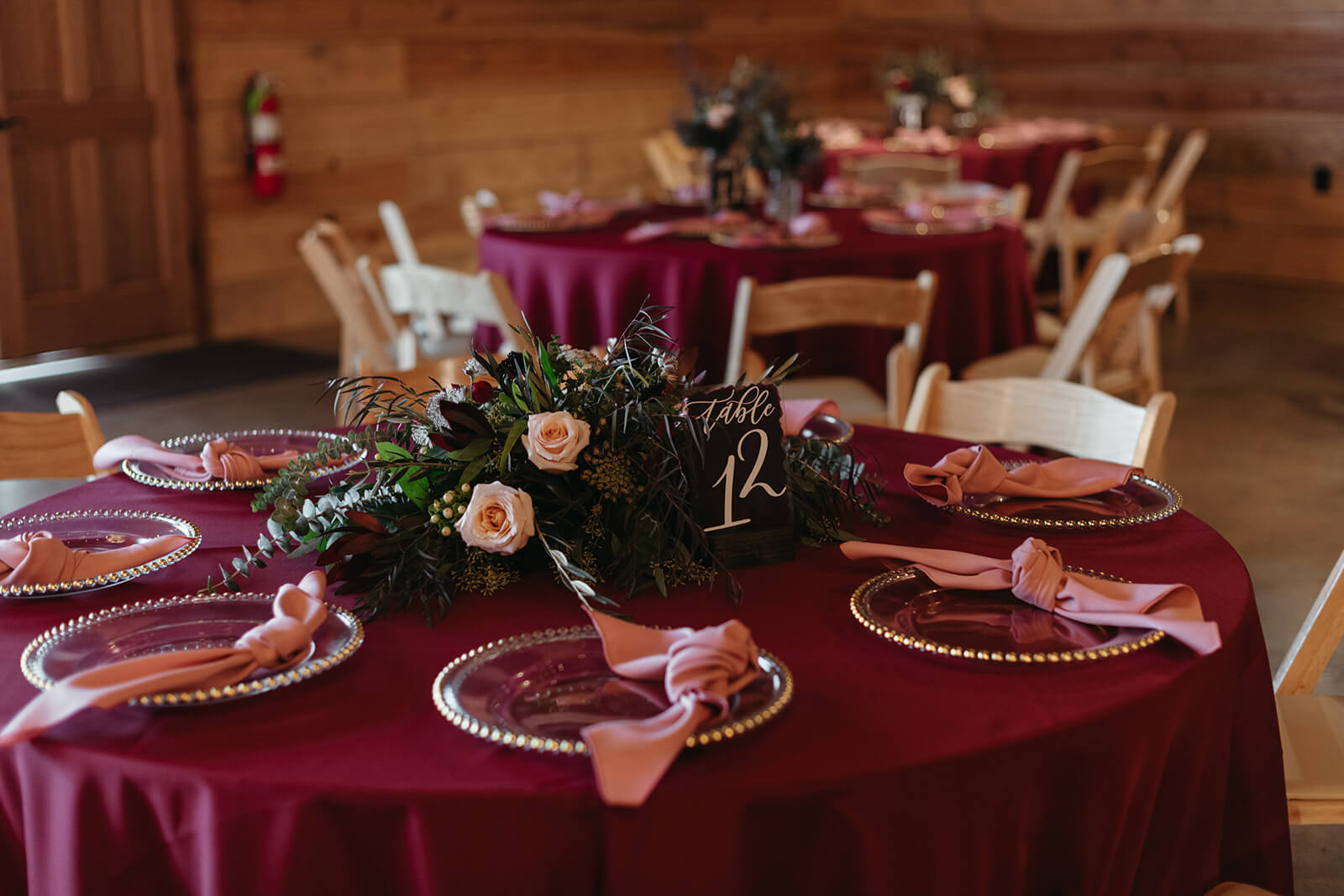 How important are flowers in a wedding design? 
Flowers, in my opinion, can make or break a wedding design.  However, that does not mean that a couple has to spend thousands upon thousands to have their wedding exploding with florals.
There is always a time and place for lots of florals.  For some of my couples if their guests showed up and saw a plethora of flowers everywhere, it wouldn't make sense.  So when I work with my design clients, we focus on their individual style and what they envision floral-wise.  From there, I'm able to help couples find that perfect way of incorporating flowers into their overall wedding design.  My goal is to always have florals compliment and tie the design together like wrapping a bow around a present.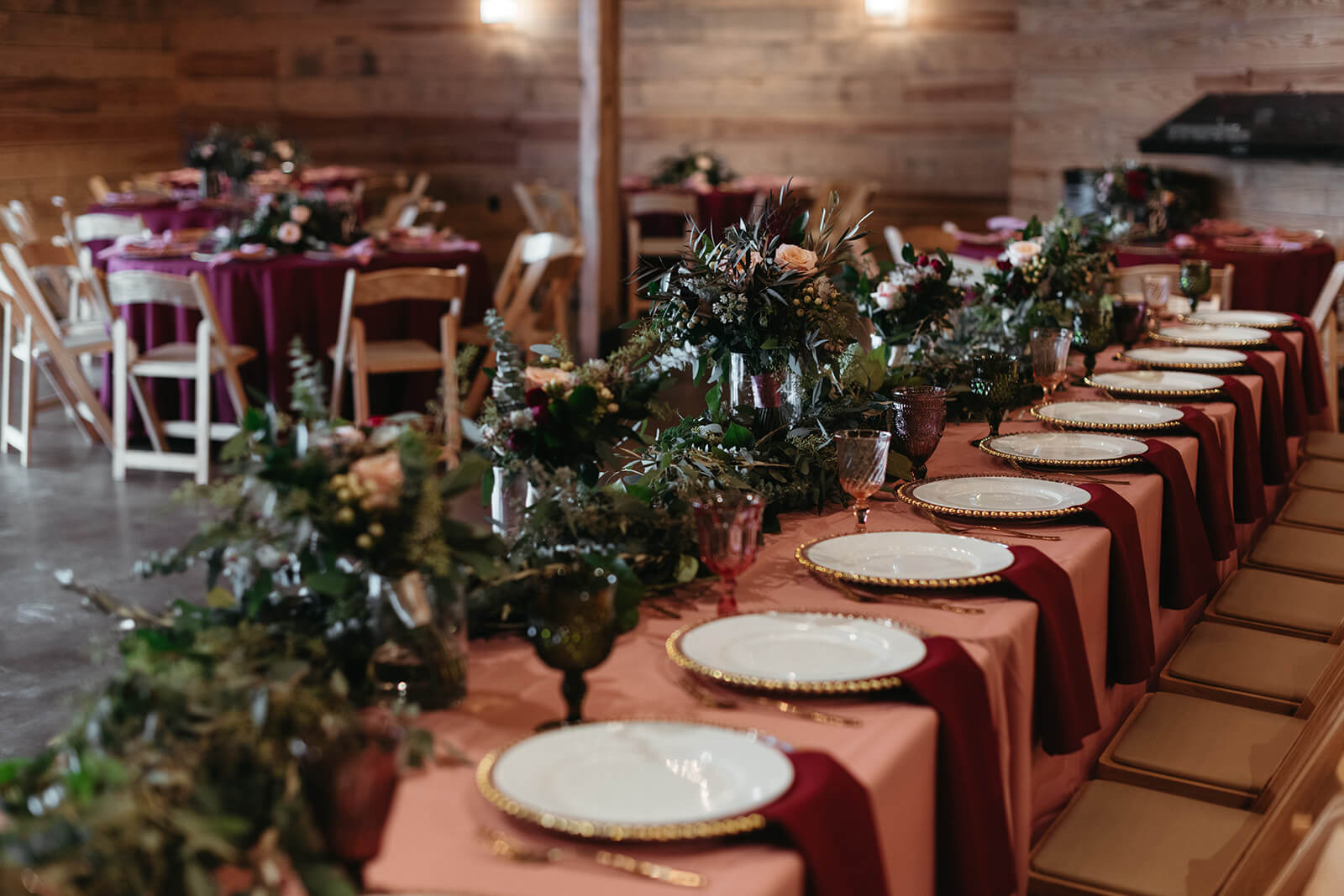 How important is food for an event?  Bonus points for advice on food selections and/or etiquette. 
Guests will always remember the food.  If you are someone who is wanting to make your wedding or event memorable to guests, always make sure the food is good and the service of the caterers you are hiring is top-notch.
Remember that if you are offering dinner to your guests, you also have to offer options for guests who are vegetarian or vegan.  If you have guests who are gluten-free talk with your caterer about providing a gluten-free meal for them, too.  There is nothing worse than having a guest attend your event to discover they won't be able to enjoy a good meal with everyone.
If you don't know the dietary restrictions of all your guests, it's okay to add this as a question  on your RSVP card.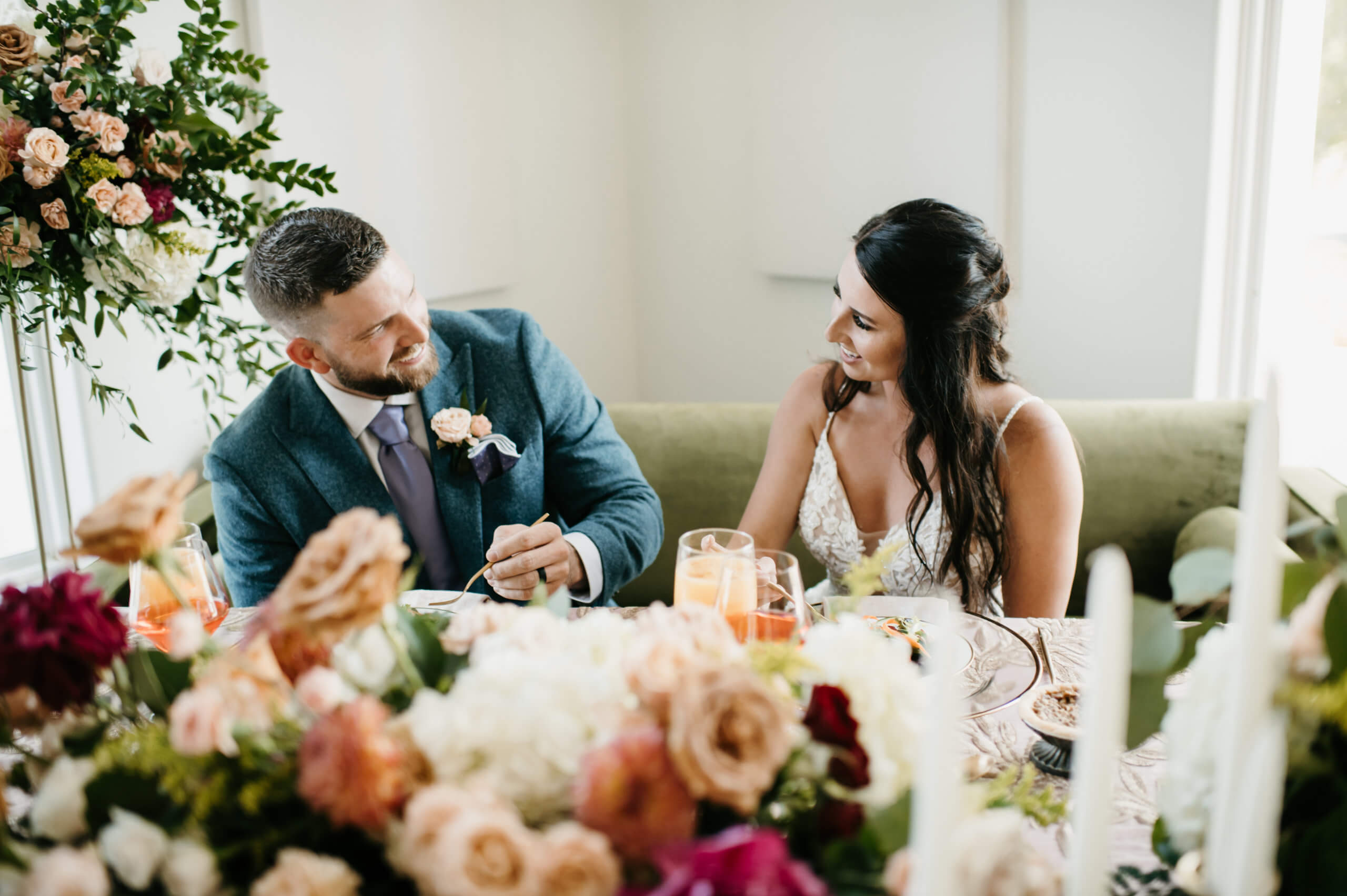 How do you decompress (vacations, meditation, a hobby…tell us)? 
I put my dang phone away or at least put all work items on mute.  I am trying my best to "unplug" more often, especially when I'm hanging out with my family in the evenings and weekends when I don't have a wedding.
My parents also just recently bought a lake house and it's my new happy place.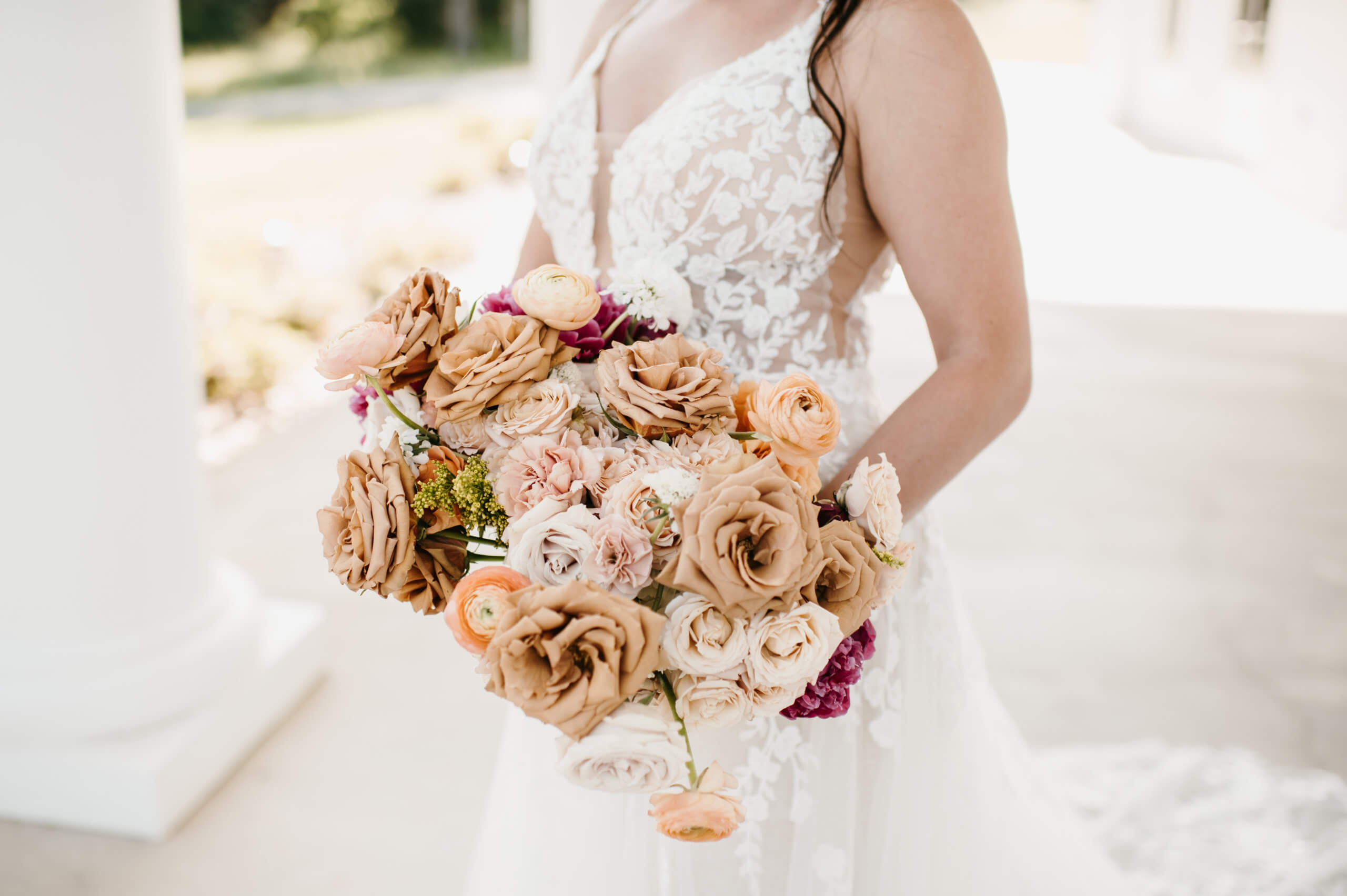 What's the most extravagant party favor you have ever seen? 
Extravagant may not be the right word, but for Maddie and Tyler's November 2021 wedding, they gave guests measuring tapes.  It had the Bible verse Ephesians 3:20 referenced on it, which reads, "Now to Him who is able to do immeasurably more than all we ask or imagine…to Him be glory!"
I loved this favor because it was practical (your guests would actually want to keep it!) and because it tied back to Maddie and Tyler's love for God, the foundation of their marriage.
What wedding trends are hip right now? 
The words, "classic and timeless," are bringing couples to love the color scheme of black, whites, and greenery.
What wedding trend would like to hit the road? 
I hate to write this because so many of my couples love them BUT sparkler exits.  Please, don't hate me (ha)!  It's just alcohol and fire don't mix and I have at least one drunk person per wedding that just does not need a sparkler (trust me, I don't give them one).
If you could give an aspiring event planner one piece of advice, what would it be? 
Find a planner who will let you intern under them and do it!
Event planning is not just pretty pictures.  In fact, it is SO MUCH MORE.  It is dang hard work.  You are on your feet for 12-13 hours a day.  You have to sometimes jump in and do work you didn't know you would (without complaint).  I could really go on and on, but let me just say it is not for the faint of heart.
I'm extremely grateful for my biz bestie, Meredith Corning with Meredith Events, who let me work under her and gain my confidence while I was building my business up.
P.S. If you're an aspiring planner reading this, contact me.  I've had several planners intern under me.  Community over competition, always.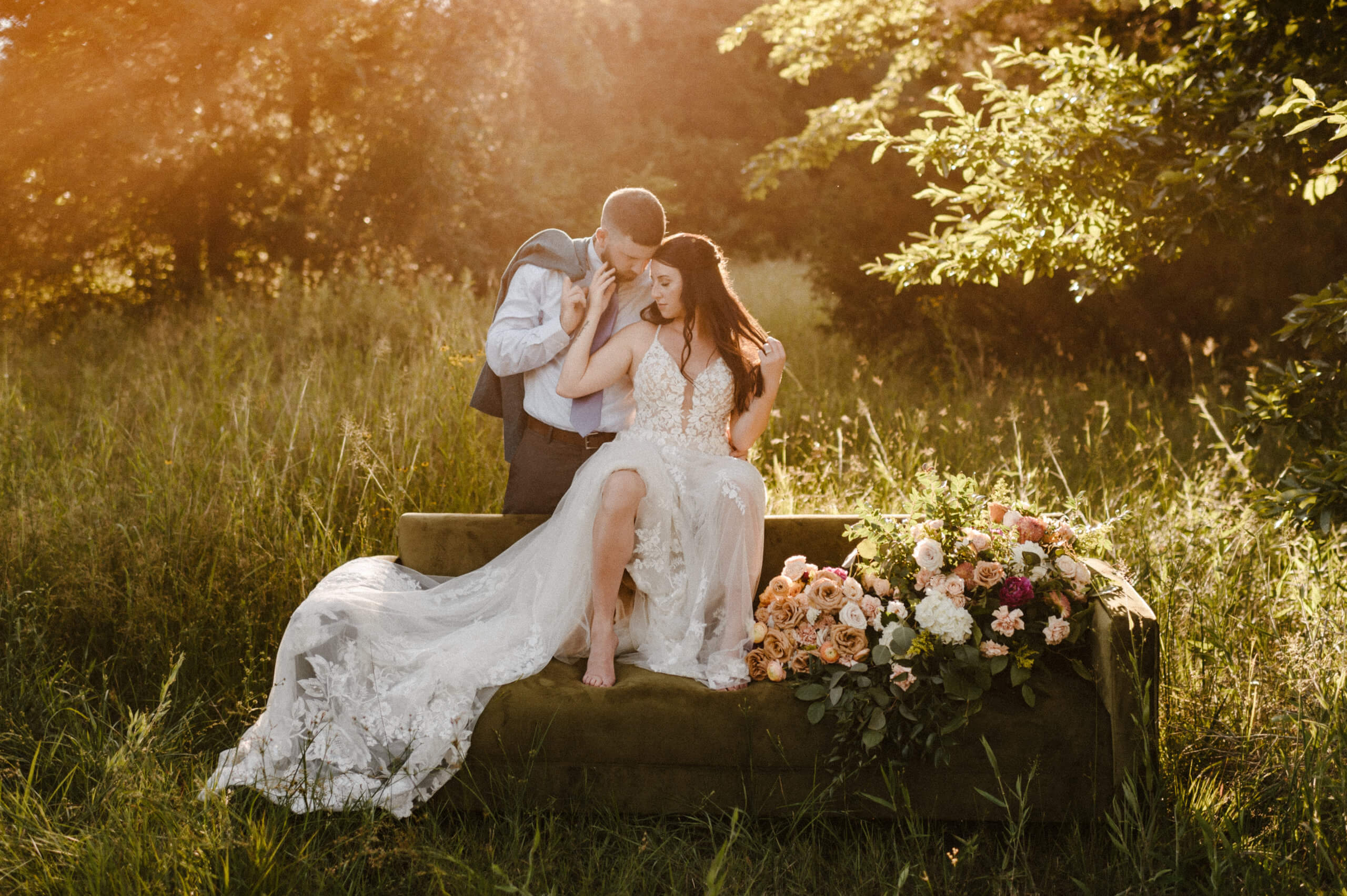 What's next for your business (give us any updates, current projects, new programs…etc)?
I actually have something really, really cool for the wedding industry that just celebrated its soft launch this month called The Wedding Blue Book, a digital wedding publication.  Major launch and launch party is coming in August 2022, so stay tuned!