Well, this was exciting!  Our own Chef Serge Krikorian was recently featured on THV11 KTHV's series, The Vine, cooking up a flavorful dish called Brown Butter Pasta with Garlic Mizithra Cheese.  The Vine is an hour-long, high-energy show appearing weekdays at 9:00 a.m. on Arkansas' own THV11. It's a mix of lifestyle, entertainment and fun.  Chef Serge has been a featured chef on several previous episodes cooking up quick, easy and delicious recipes.  He is scheduled to appear on upcoming shows, as well so stay tuned for more yummy mornings!  If you are a visual learner (or just love watching people cook!), don't forget to check out Cooking with the Kriks hosted by Chef Serge on Youtube.
SUBSCRIBE to the Cooking with the Kriks Youtube channel and stay up-to-date on all the fabulous recipes Chef Serge Krikorian shares just for you! Find recipes like Mediterranean chicken breast, pistachio-crusted lamb chops, Nashville hot chicken wings and so much more. Learn to cook the best international fusion-cuisine recipes with Arkansas Chef Serge Krikorian with so much ease from the comfort of your home on Youtube…what are you waiting for?
Thank you to the entire crew at THV11 KTHV and especially to The Vine hosts, Adam Beldsoe and Ashley King, for having Vibrant Occasions Catering on to whip up something fabulous!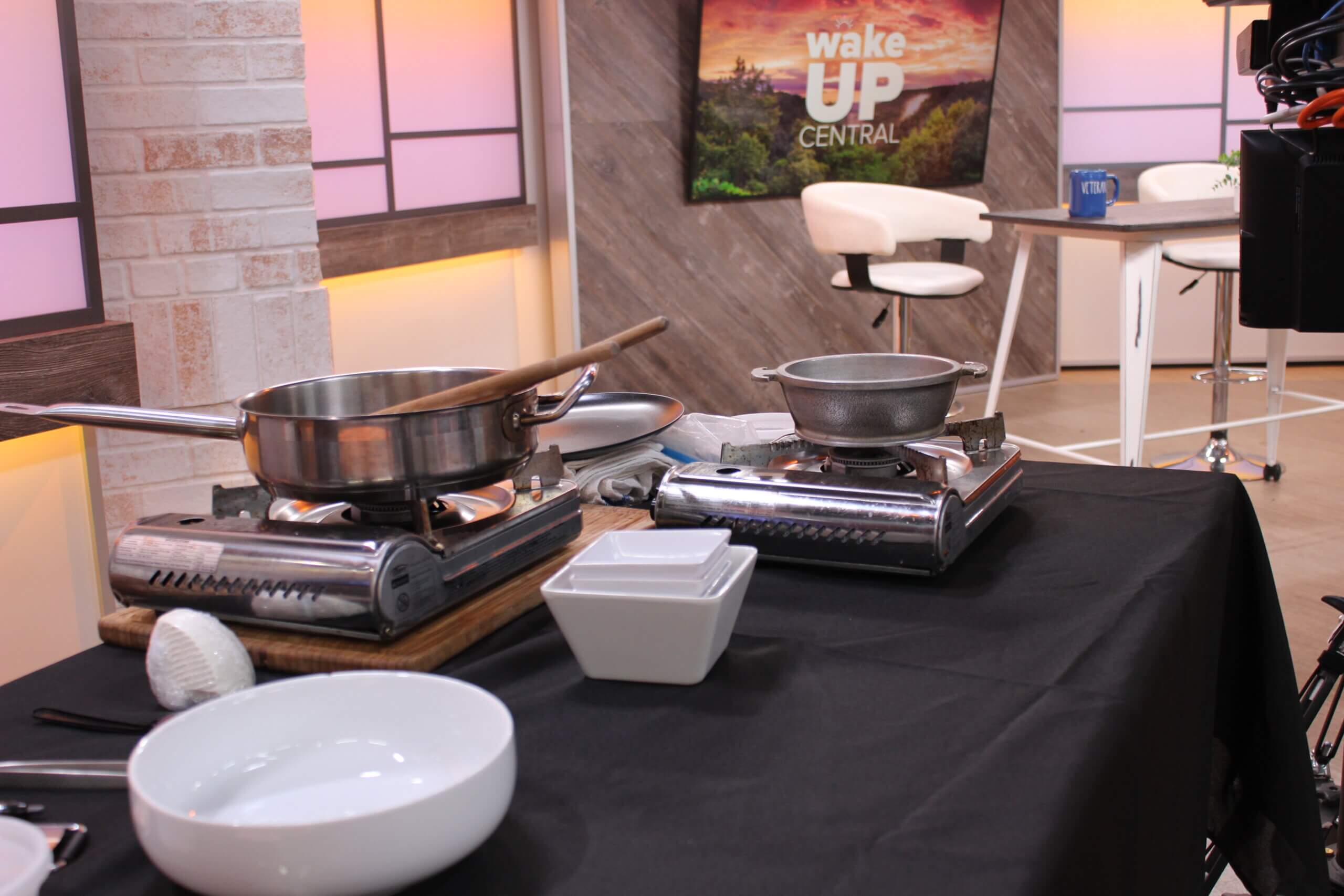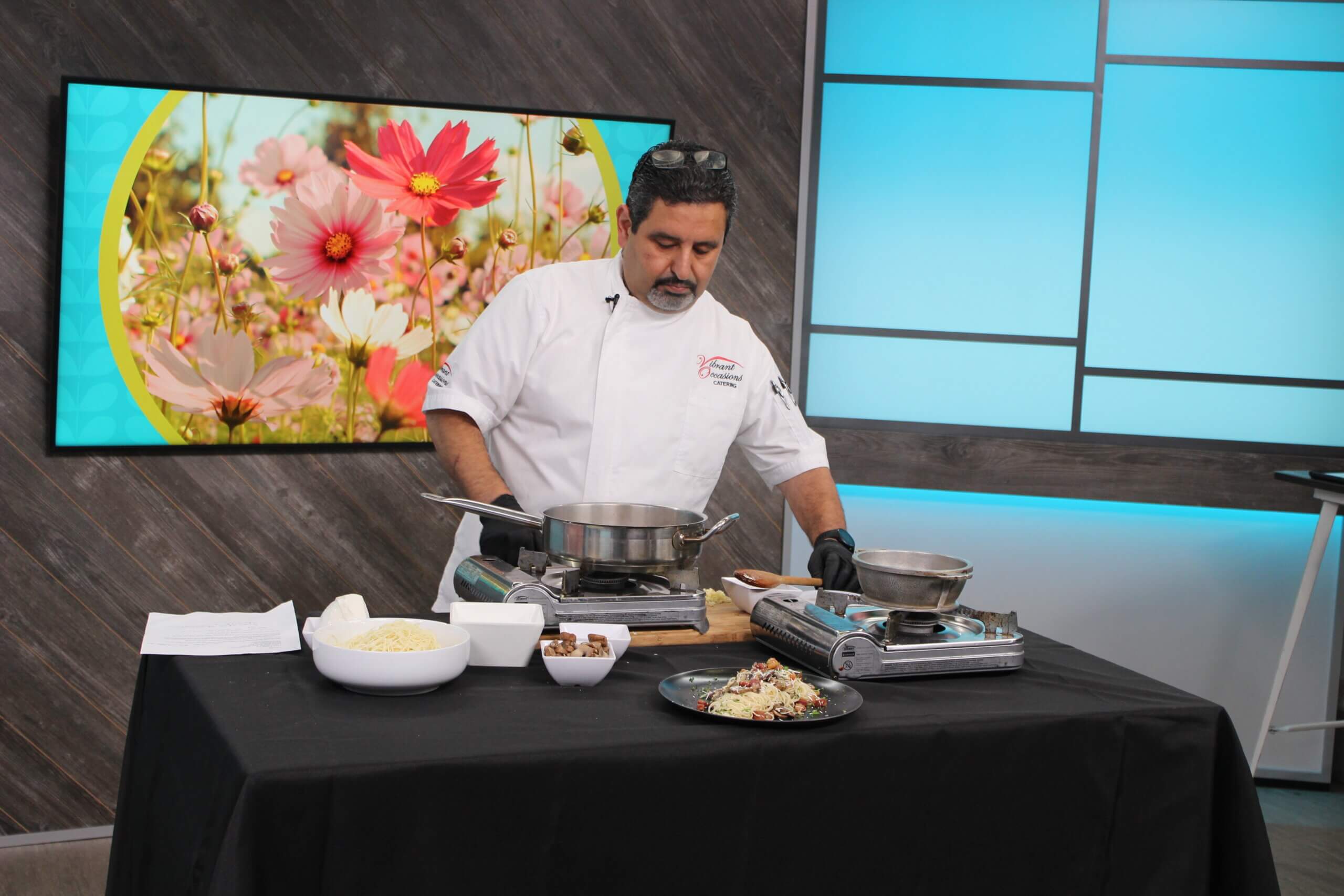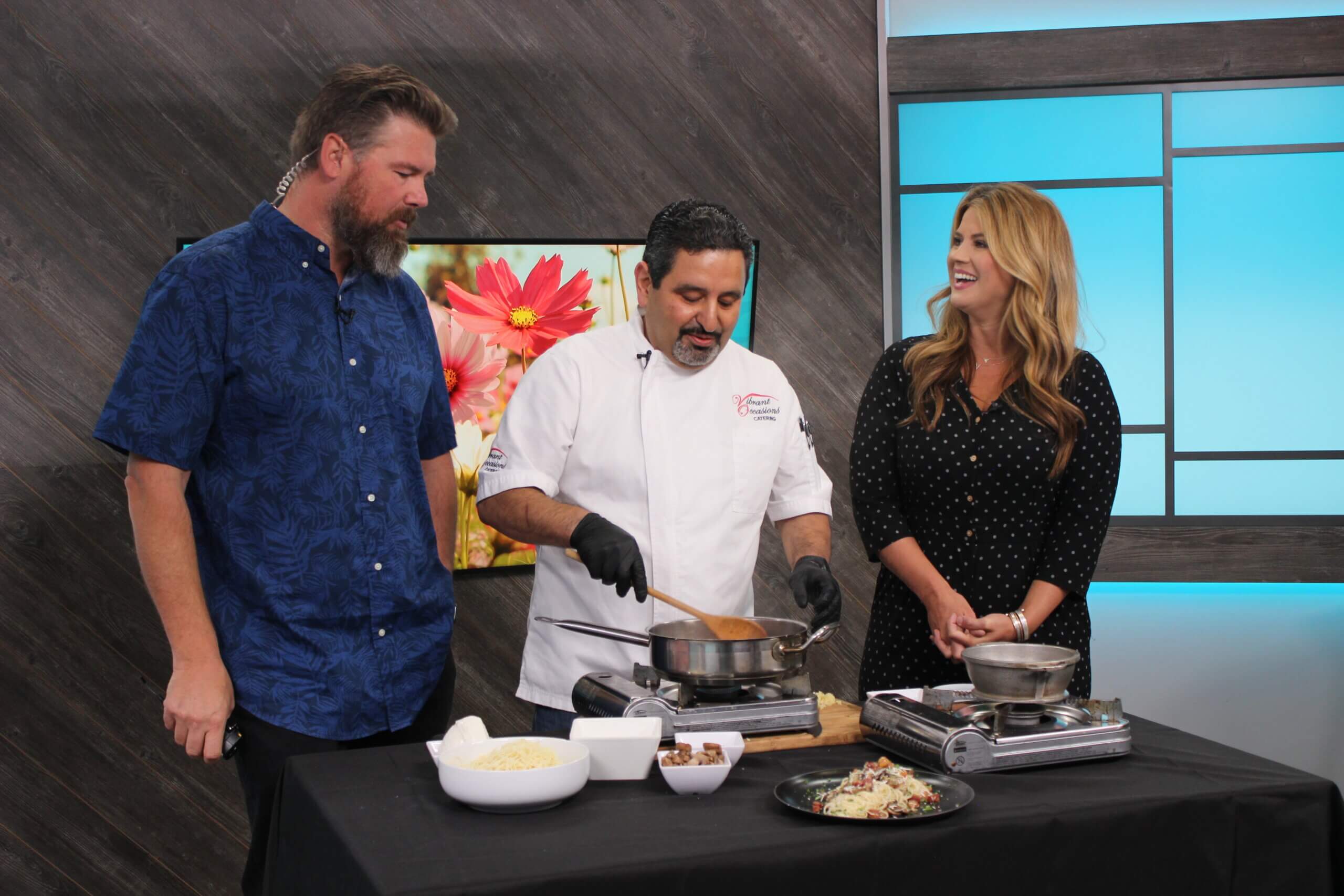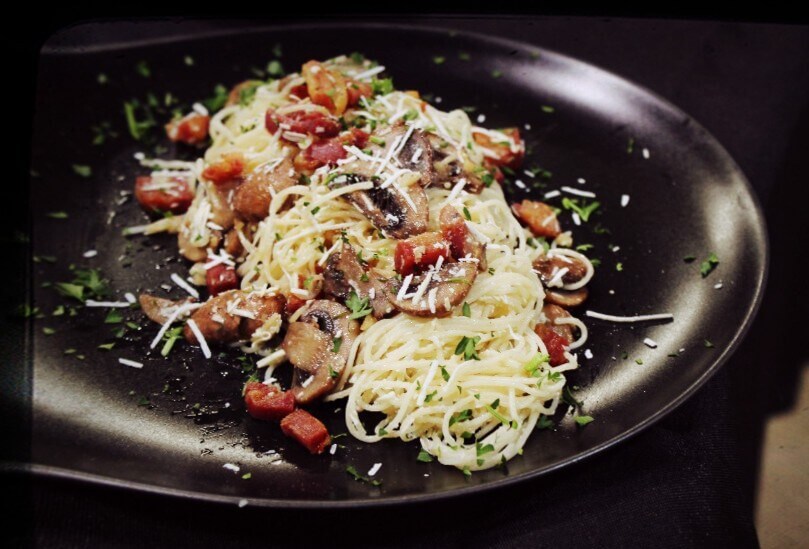 Brown Butter Pasta with Garlic Mizithra Cheese Recipe
4 servings
1 stick unsalted butter (4 oz.)
1 cup pancetta, diced into small pieces
3 whole garlic cloves, finely diced
3/4 cup Mizithra cheese, finely shredded
2 cups of baby bella mushrooms, sliced
3/4 lbs. angel hair or capellini pasta
Salt and pepper to taste
Brown the butter by putting it in a small pot and melt on low heat.  Be careful not to burn the butter but continue to cook over very low heat until the butter turns a golden brown (about 45 minutes).  Remove from heat and skim the foam off the top.
Meanwhile, cook the capellini or angel hair pasta according to package directions. Drain, rinse with cold water until cool to the touch, and toss with a little olive oil to keep from sticking.  Set aside.
While butter and pasta are cooking, preheat a thick bottom skillet. Add diced pancetta and cook until fat is rendered and pancetta is crispy. Remove to a plate topped with a paper towel to drain.
Drain half the rendered pancetta fat and add the mushrooms to the pan. Sauté the mushrooms for 4 to 5 minutes, until cooked. Add the minced garlic and continue sauteing for another minute.
Add the cooked pasta and cook and stir until the pasta is reheated, about 2-3 minute. Add the cooked pancetta and 2/3 of the mizithra cheese to the sauté pan and stir.
Transfer pasta to 4 serving plates and garnish with remaining 1/3 of the mizithra cheese and finely chopped Italian parsley.