On March 31st, 59 tornadoes were flying around the south and parts of the midwest. Causing damage, destruction, and even deaths, the people of Little Rock, Arkansas were hit with a devastating natural disaster. With one fatality and over 50 people in the hospital with injuries, many families need help. The F3 tornado obliterated homes, schools and businesses from Shannon Hills to Sherwood, hitting a large historic district of Little Rock. Buildings that have been there for a hundred years were picked up and thrown across the city, now rubble. The townspeople from Saline County to Pulaski County are shocked and distraught at the damage.
In our efforts to help the people of our community, Vibrant Occasions teamed up with The Grandeur House and Wolfe Street Center to cook and give out free meals to the families of those affected by the disaster. The Little Rock mayor announced that over 2,100 homes, businesses, and buildings were affected or destroyed by this disaster. They are still continuing to help pick up the damage and debris before getting to the resilient rebuilding. With this in mind, the families of the area need all of the crisis resources they can get. Watching the community come together to help all of the families in need at this time is very heartwarming. Even people across the country are coming to the aid of the Little Rock people in the form of care packages, donations or even arriving to help with cleanup.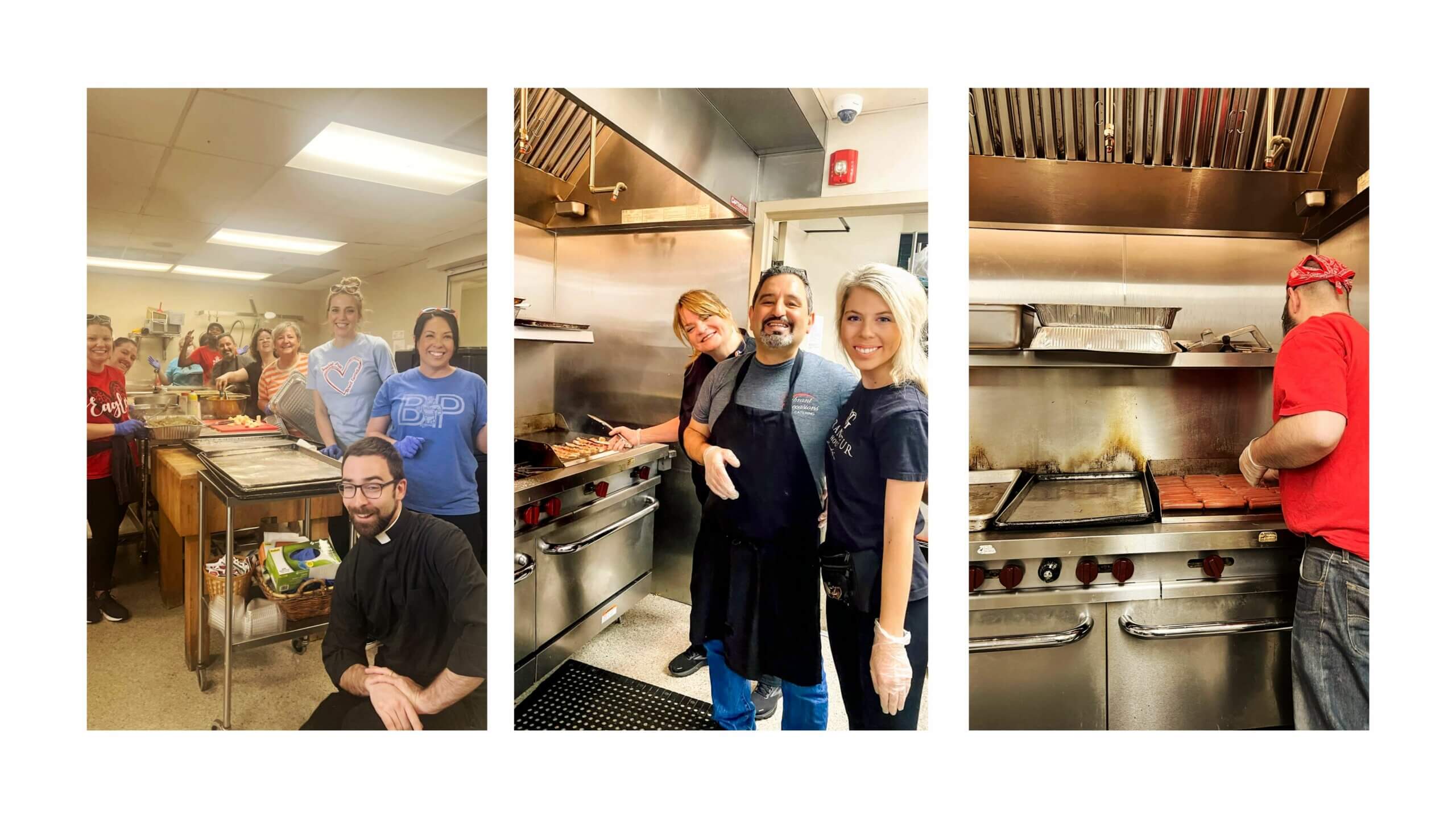 The Wolfe Street Center offered people supplies and meals as well as accepted donations for families in need. Residents, businesses and others in the community all came to donate their supplies or volunteer time to the center. Vibrant Occasions did the same, volunteering to cook meals all day for affected residents on Sunday, April 2nd. Breakfast, lunch and dinner were served by Wolf Street Center and cooked by Vibrant Occasions.
Wolfe Street Center said "We have to say THANK YOU to the team at Vibrant Occasions Catering and The Grandeur House! Chef Serge and Mary Krikorian answered the call today. They came out to help cook breakfast – but they stayed all day and helped our crew get 2,000+ meals out!"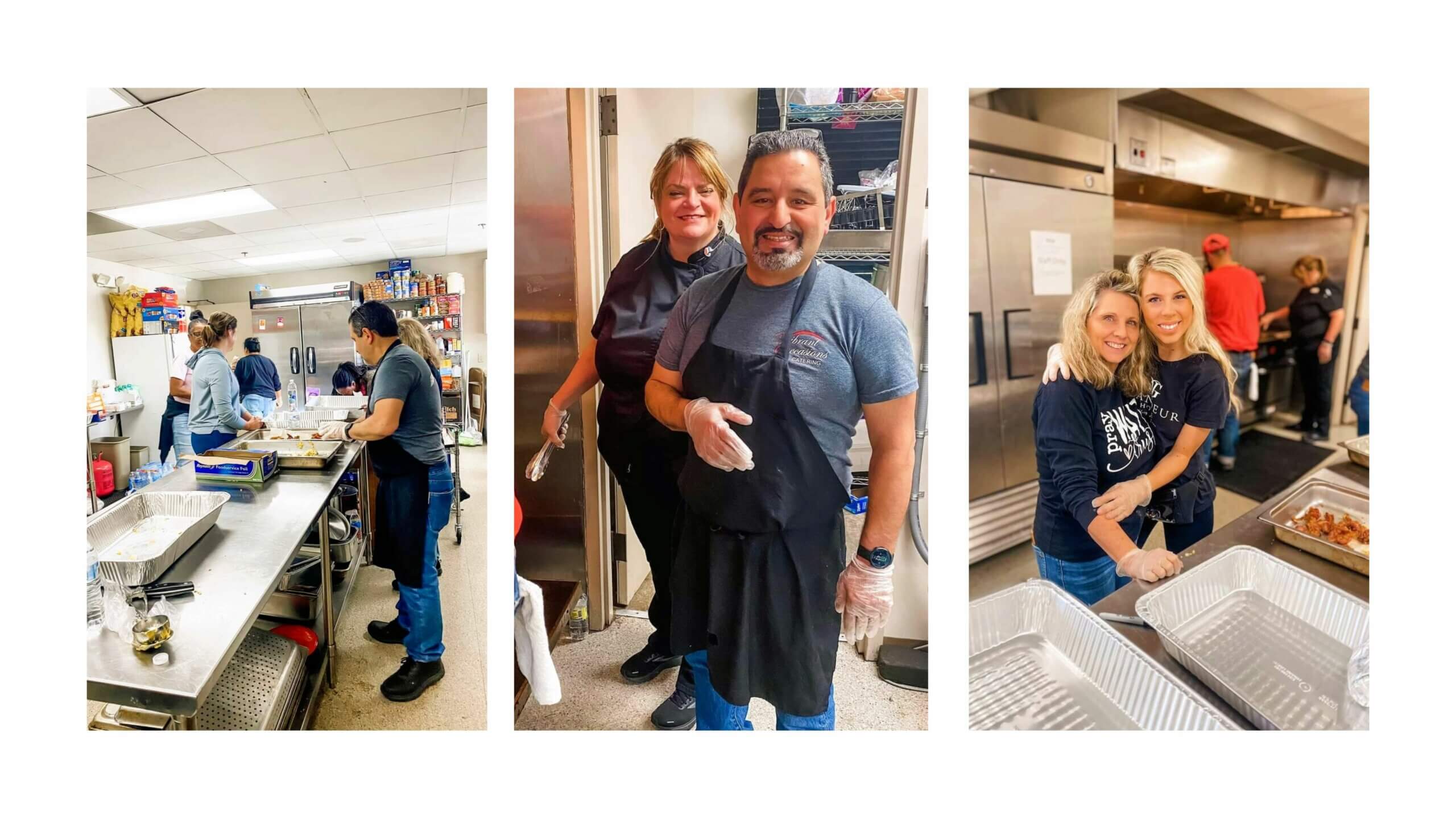 We love to help anyone we can, especially our community when they are in need. There are many resources for families and people who are going through this kind of disaster such as Little Rock's emergency relief fund, the fire department, churches, The Arkansas Food Bank and the Red Cross has also set up a place for donations.
"Over 300 tornado victims and volunteers fed for breakfast, and over 1,800 hot dog meals for lunch!  The biggest thank you to Serge Krikorian and Mary Krikorian with Vibrant Occasions for teaming up with The Grandeur House and all of the other amazing volunteers! ALL the glory to God, for this opportunity to love on our community and be used to serve them today," said Natalie Scott with Grandeur House.
Vibrant Occasions said "Without question, we help our community. For us to continue to thrive together, we must work together hand in hand."
Volunteering your time as a resident nearby or even just offering verbal support to your friends and family across the nation can help. Anything you can do to help these families make this disaster even the tiniest bit easier on them is doing them a favor. Donating if you can and ensuring everyone you know has some kind of aid or relief. Little Rock is accepting all kinds of supply donations at the Little Rock Fire Department Training Academy and donations through their Emergency Relief Fund here:
https://www.littlerock.gov/city-administration/mayors-office/initiatives/little-rock-cares/ 
Batteries, diapers, food, chainsaws, blankets, water, clothes, toiletries – many of these families are going to have to start over from scratch and have been displaced from their homes. Homeless and shocked, we as a community will meet this challenge together.