Tortellini Caprese is a delicious Italian dish that combines the traditional flavors of Caprese salad with tortellini pasta. Tortellini is a type of filled pasta believed to have originated in the Emilia-Romagna region of northern Italy. The Caprese salad, on the other hand, is a simple and classic Italian dish originating from the island of Capri. Consisting of fresh tomatoes, mozzarella cheese, basil, olive oil, and balsamic vinegar, it has become an iconic representation of Italian cuisine worldwide. Combining the two, Tortellini Caprese is a delightful fusion that brings together the rich flavors of the tortellini pasta with the vibrant and fresh ingredients of Caprese salad.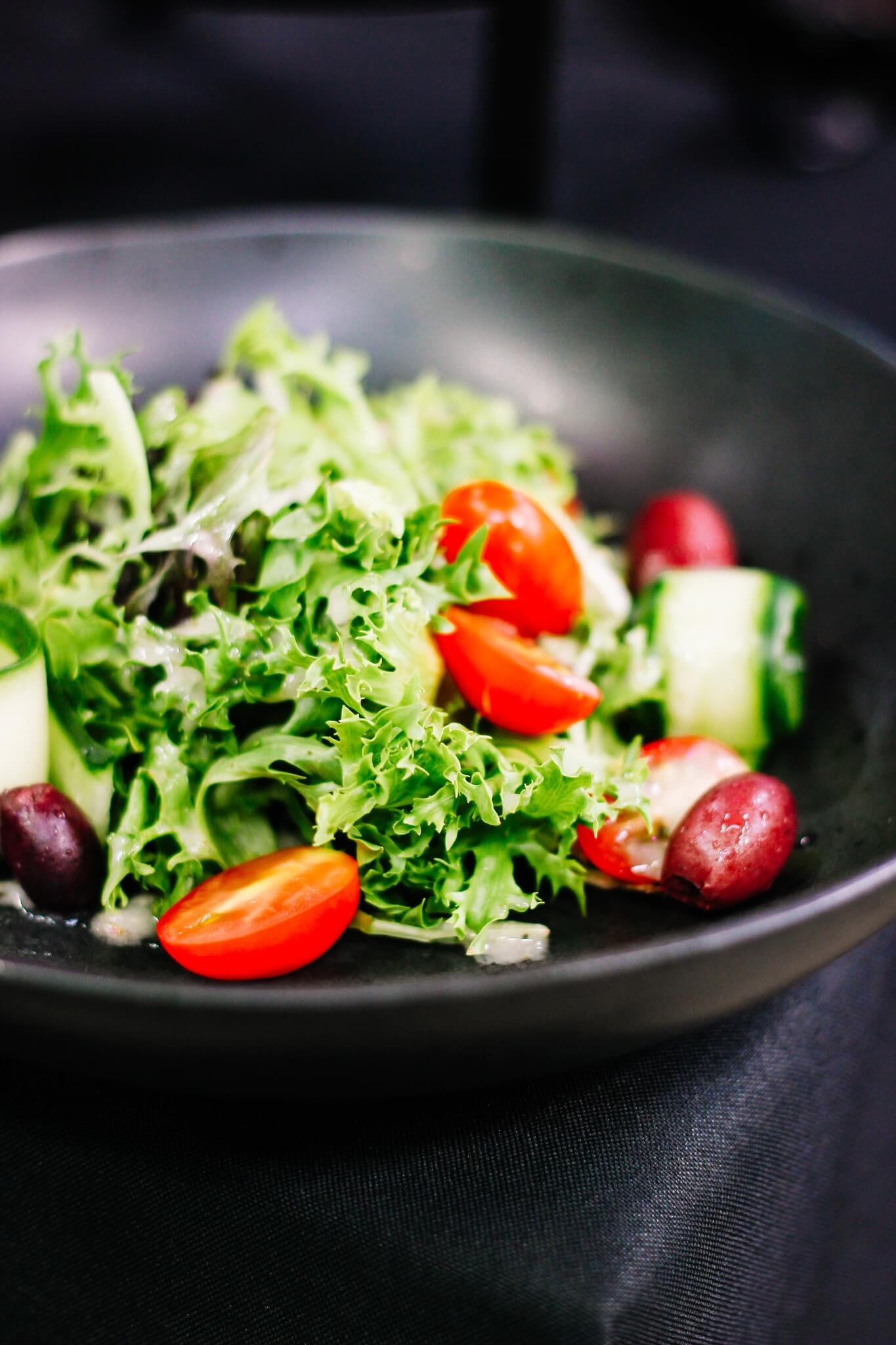 Tortellini Caprese can be served as a main course or a side dish, providing flexibility in how it is enjoyed. Additionally, various modifications can be made to suit personal preferences, such as adding balsamic glaze, grilled chicken, or roasted vegetables.
Easy Preparation
This recipe is relatively easy to make, making it suitable for cooks of varying skill levels. With just a few simple steps, you can create a dish that looks and tastes impressive, making it a great option for both casual family meals and special occasions.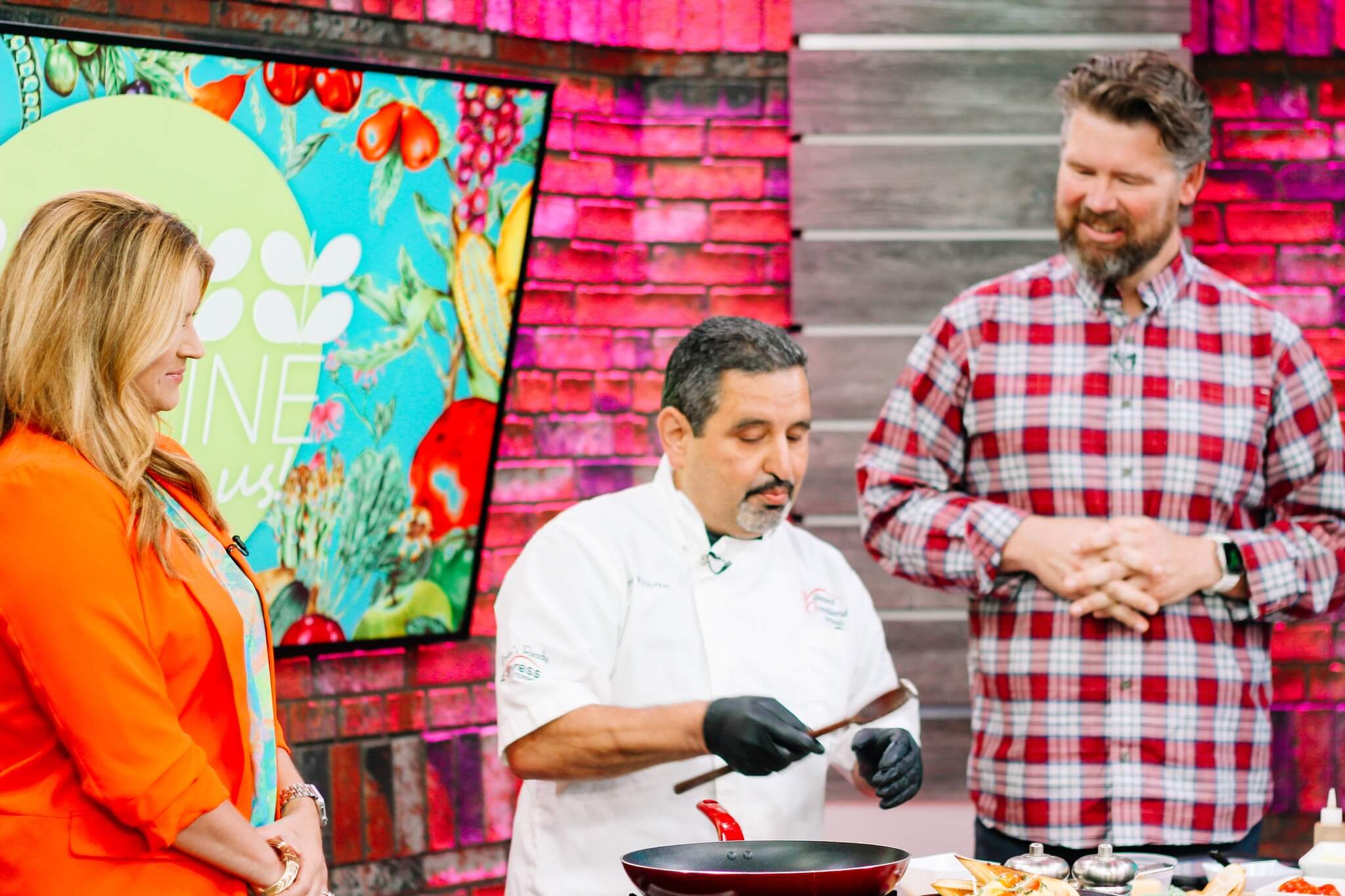 Chef Serge originally presented this recipe on THV11's The Vine with Ashley King and Adam Bledsoe, but in case you missed that episode we will place it below.
Do you love chef Serge's recipes? You never have to wait for a new recipe blog post! Head over to his show, Cooking with the Kriks on Youtube, for loads of content and hit that subscribe button:
Tortellini Caprese
3 Tbls. unsalted butter 
1 shallot, finely diced 
2 garlic cloves, crushed
2 pints of cherry tomatoes, sliced in half lengthwise 
1 package cheese tortellini 
10 fresh basil leaves, whole
1 oz. parmesan, shredded
½ oz. pecorino romano
Kosher salt and ground black pepper, to taste
Aged balsamic vinegar
Basil pesto sauce, optional
In a large, heavy skillet, melt 1 tablespoon of butter over medium heat.  Add  the diced shallots and saute for approximately 2  minutes.  Add the minced garlic and saute for another 2 minutes until fragrant.
Add the remainder of butter and melt.  Add the sliced tomatoes and  5 whole basil leaves and cook until tomatoes start to wilt, approximately 5-7 minutes.
Season with salt and pepper.  Sprinkle with  parmesan and romano cheeses.
Meanwhile, cook the tortellini according to package directions.  Drain, reserving a couple of tablespoons of the past water.  Add the pasta and reserved pasta water to tomato sauce and stir to combine.
Chiffonade the remaining 5 basil leaves and sprinkle over the top of the pasta, along with additional cheese, if desired. 
Serve the pasta drizzled with aged balsamic vinegar and, if desired, store bought basil pesto sauce for an additional punch of basil flavor.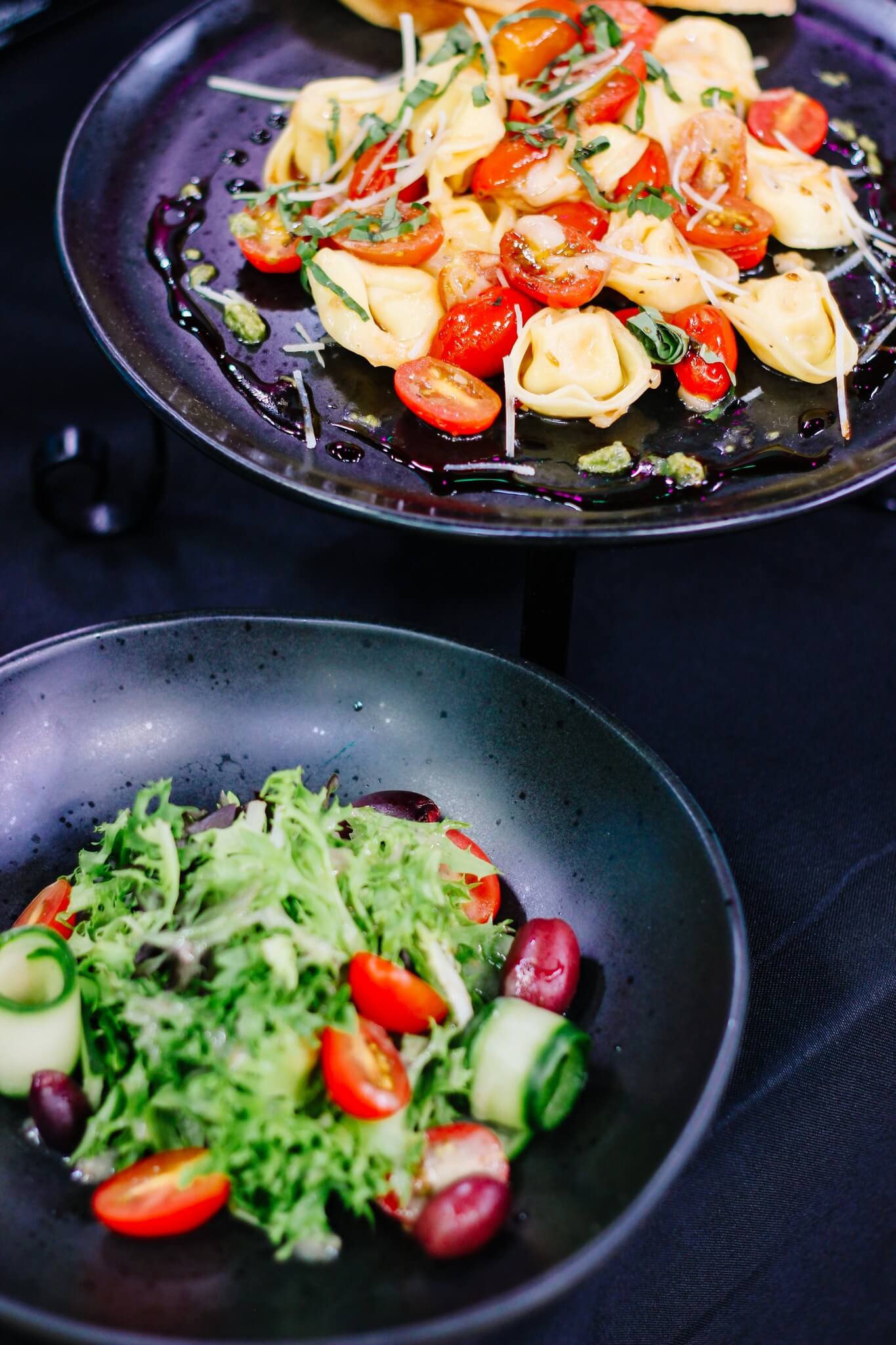 In conclusion, Tortellini Caprese is a fantastic recipe that brings together the flavors of tortellini pasta and Caprese salad, resulting in a delicious and visually stunning dish. Its simplicity, versatility, and delightful taste make it a perfect choice to enjoy with family and friends.